How To Download Facebook Videos on Android PC – how to download Facebook videos. Download with Application or Without the Application Download Videos on a Laptop / PC or on an Android Mobile. Listen until it runs out.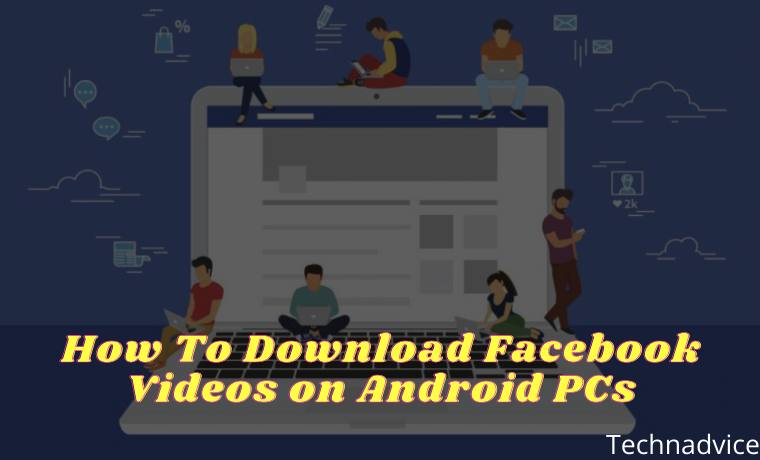 How To Download Facebook Videos on Android PC 2023
The dissemination of news or content through social media seems to be much better now than through other media. This is due to the large number of active users who do not only act as viewers but also as spreaders of the content.
Read more:
Like videos, so many videos have been uploaded on Facebook and within hours and even minutes have spread in various regions. Interestingly, the spread of videos from Facebook can not only be done on the same platform, but to various media. The trick is to download the video.
How to download videos on Facebook without an application
For those of you who don't want to bother installing additional applications just to be able to download videos on Facebook, you can follow this method.
=> Open the Facebook site, then open the video you want to download.
=> If the video you want to download is already open, then copy the video URL.
=> Then enter the video download site on Facebook. Some of the recommended sites for you to use include:
SaveFrom.net
FBDown.net
DreDown.com
=> Then paste the URL of the video in the column provided on the site page.
=> Select the video quality you want to save, then click Download.
=> In a few minutes/seconds the video you want is already stored on your device and you can watch it offline.
Facebook Video Download Application
In addition to using the method without the above application, you can use it either on a PC or on a cellphone. You can also use some of the Facebook video download applications below.
But for how to use this application, it will be more suitable for those of you who want to download Facebook videos using a smartphone.
Because there will be special ways and additional software if you use this application for a PC. Here are some applications that you can use:
#1. MyVideoDownloader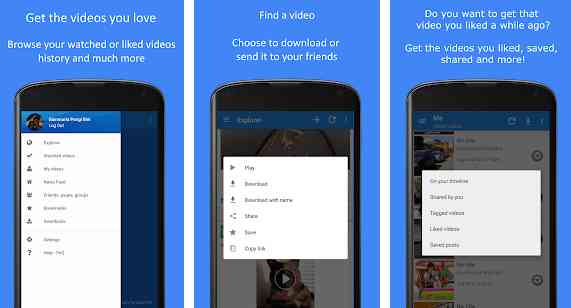 Apart from using the method above, you can also try using the MyVideoDownloader for the Facebook application. You can get this application on the PlayStore very easily. Of course, this application also has various advantages.
The advantages of the MyVideoDownloader application
Can send videos or GIFs to Telegram or WhatsApp directly
The only Android app that can download HD videos
Can be used to watch videos, like videos, save, and many others
Find your favorite GIF then save, share, and so on
Find and download any video by directly browsing the Facebook site
Can be used to download videos shared by friends
You can download videos from groups, news, or your Facebook page.
How to Use the MyVideoDownloader Application
Visit PlayStore then download MyVideoDownloader then install it on your phone
Open the application that has been installed then enter it on the main page
Look for the menu on the app and select Explorer to find the video you want to download on Facebook
Select download and the video can be saved on your device.
#2. Videoder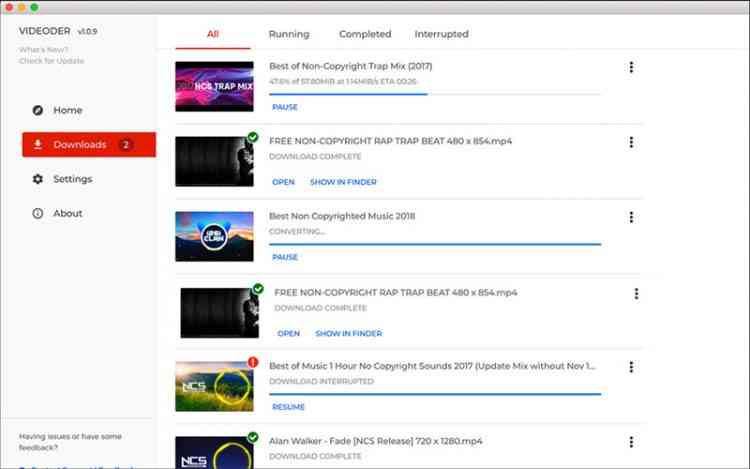 Previously, you may have known this application as a video download apk from YouTube. But Videoder also has a feature that allows you to download videos from Facebook.
Unfortunately, this application has one drawback, which is not available on the PlayStore, so to get it you need to use the APK. But how to use it is very easy, here are the steps:
Open the Videoder application that has been installed on your device
Then select Facebook on the display on the main page of the application
After that, immediately enter your Facebook ID and password on the login screen
If you are already on the Facebook page, then select the video you want to download
Select the quality of the video that you want to download
The video has also been successfully saved on your mobile device.
#3. Video Downloader for Facebook
You can also use the application that has been downloaded more than 50 million times to download videos on Facebook. Developed by Rimal Capital, this app has a relatively high rating of 4.6 out of around one million users. This value is obtained because of the ease of use of Video Downloader for Facebook, namely:
Click the Facebook browser on the application
Then go in and browse your wall until you find the video you want to download
Play the video until the Watch and Download options appear, and all you have to do is select Download
The videos that you have downloaded will be collected in one directory, so you can watch them anytime and anywhere.
#4. Video Downloader for Facebook by InShot Inc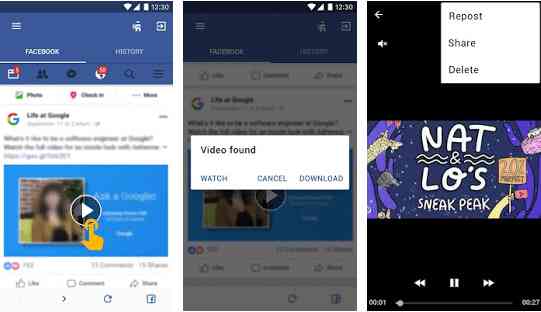 Another application that you can use is an application developed by InShot Inc. Wherefrom this application you can save videos from groups, pages, and also feeds. Interestingly, this application can be used to download several videos at once. How to use it is very easy, namely:
Download Video Downloader
Log into Facebook with your account ID and password
Then find the video you want to download
After the video opens, a pop-up will appear that allows you to download or just watch the video
Select Download and the video will be saved automatically.
#5. FB Video Download Free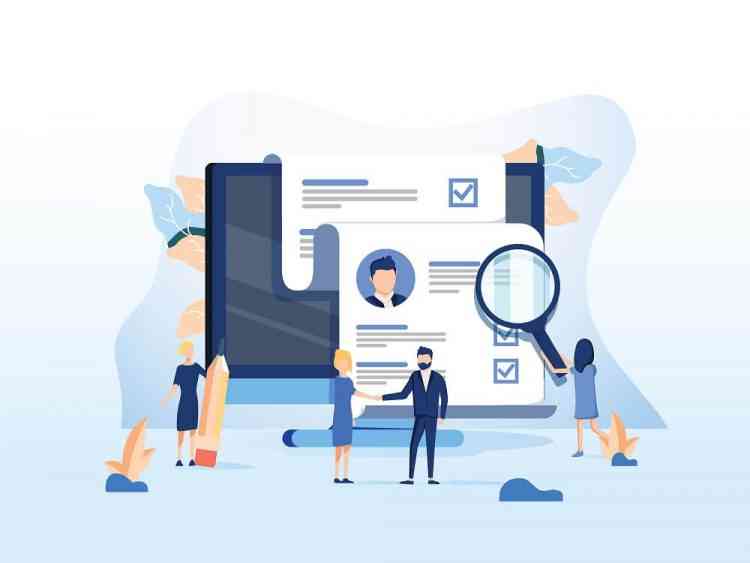 From the name alone you can guess if this application can be accessed at no cost, or if videos can be downloaded for free. This application from Photo Frames Art Studio is also classified as very light because it only measures 9.7 MB. For how to download videos on Facebook using this application, here are the steps:
Open this application then click Facebook Browser
Log in and find the video you want to download on the Facebook wall
Click the video until the option to watch or download appears. Click download to be able to save the video or watch it offline
Wait a few moments and you can watch the video without an internet quota.
#6. All Video Downloader
Unmitigated, this downloader application can not only be used for Facebook, you know, but also for Twitter and so on. The advantage of this application is the download speed.
It's just that All Video Download also has a weakness, where you need to enter the video link before starting the download process. After entering the link, just click download and the video is saved. The following is an explanation of the steps.
Enter the All Video Download application, then select the Facebook browser
Next, find the video you want to download and open it
When viewing the video, you will find the option to download, click on that option and wait a moment until the video is stored fully
Now you can watch these videos offline and at any time of course.
How easy is it to download videos on Facebook? Apart from using the manual method or via the website, you can also take advantage of so many downloader applications.
Even some of them can also be used to download videos from other applications, both YouTube, Twitter, and so on.
Tips for Downloading Videos on Facebook
In addition, each method and application also has its own advantages, whether from features, security, speed, or other sectors. Then what about the quota used?
Come back again with the specifications of each application and the video quality you chose when you wanted to download. What is certain is that by downloading videos from Facebook, now you can watch them more freely without having to worry about your internet quota being drained.
Read more:
Conclusion:
So, friends, This is the explanation of how to download Facebook videos on android without additional software or applications. Now you can get a collection of videos on Facebook.
Don't forget to bookmark and always visit every day Technadvice.com because here you can find the latest technology information such as How-to Guide Tips and Tricks Blogging Digital Marketing Windows Android Root Social Media games, ETC. Best of luck.