15+ best apps for windows 10 laptop free download – When buying a new laptop or after reinstalling, the first thing we have to do is update and install applications for various future needs. There are many choices of Windows applications, both free and paid, so many that sometimes it makes you confused about which one to install.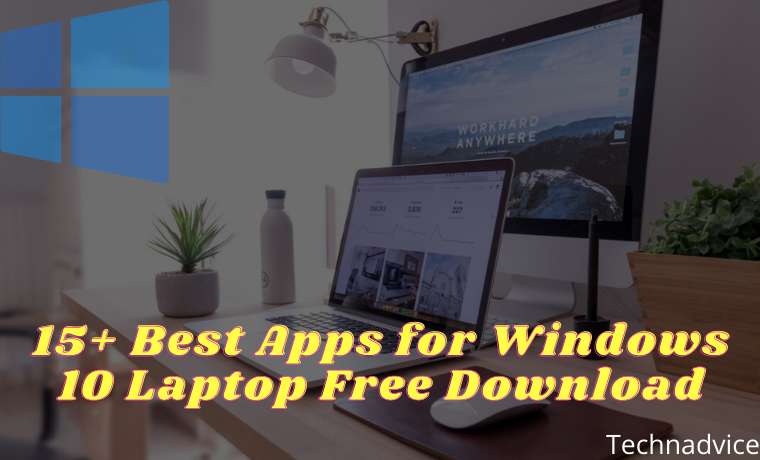 Best Apps for Windows 10 Laptop Free Download 2023
Starting from video player applications, photo editors, and text processing, to chat client applications to stay connected with people while we are working on a laptop. This post will save you time to choose which of the best applications that Windows 10 users must have.
Read more:
#1. Browser: Google Chrome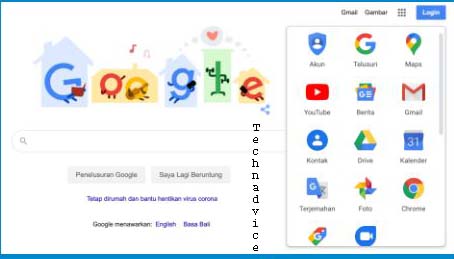 The first must-have application for Windows 10 users is Google Chrome. After reinstalling the first thing you have to do is connect your computer to the internet and then update Windows 10. This is so that we get the latest versions and features, then we need to install a browser application to download other applications.
Windows 10 comes with two built-in browsers, namely Internet Explorer and Microsoft Edge, both of which can be used for browsing, streaming videos, or downloading files from the internet. But unfortunately, this default browser application has lots of limitations, such as very few extensions available.
That's why we need a browser that has full features, and abundant extensions available, but is light enough to be used on Windows PCs and laptops. Until now, Google Chrome is a browser capable of meeting these criteria.
Google Chrome is a browser application made by Google that has the most users worldwide. The application is the first application that you must have on Windows 10. Google Chrome has a fairly good speed performance, and more importantly, there are lots of extensions that you can install as needed.
In addition, this browser is also integrated with all Google applications such as Gmail, Google Drive, Google Search, Google Docs, and all other applications, making it the perfect browser for both productivity and entertainment needs.
#2. Video Player: VLC and Media Player Classic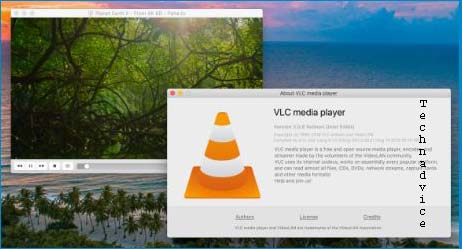 The second essential application for Windows 10 is a video player or video player. Currently, the multimedia content that we consume through computers and gadgets is no longer limited to just text and images, but video content has also become increasingly popular and popular.
Starting from watching instructional videos from teachers, video tutorials downloaded from YouTube, or watching movies, we must do it with a video player application. There are lots of video player applications that you can install for free, but the best for Windows 10 so far are two, namely VLC and Media Player Classic.
Both applications can play almost all video formats that exist today. For those of you who like to watch films in foreign languages, this video player application also has lots of very helpful features, such as modification and subtitle synchronization features which are clearly not available on the default Windows media player.
Download VLC | Download Media Player Classic
#3. Music Player: AIMP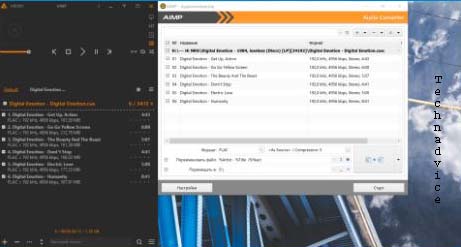 Working accompanied by music will make the atmosphere even more fun. Music can also magically lift the mood and enthusiasm at work.
For those of you who like to listen to music, you will definitely need an application that can play Mp3 files, now the best Mp3 Player application on Windows 10 that we recommend is AIMP.
AIMP is a very lightweight and stable music player application that lets you play music on your computer for hours on end. This application still maintains its classic design which is very familiar to users.
Almost all the features needed to play music offline are in AIMP. You can easily create multiple playlists of selected favorite songs. The file formats supported are also quite wide-ranging from Mp3, M4a, AAC, AC3, APE, and many more.
#4. Photo Editor: PhotoScape X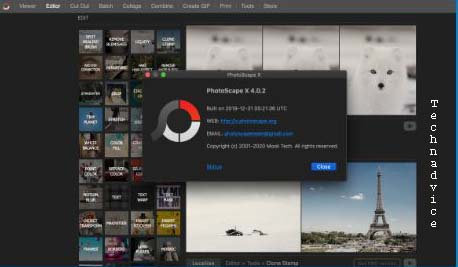 A must-have application for Windows 10 users, is PhotoScape X for editing photos and images. For those of you who are not proficient in Photoshop or other advanced editors then this application is the right choice.
PhotoScape X has all the basic photo editing features you will need, from cropping, resizing, manipulating color and brightness, watermarking and writing, and much more. The multi-layer feature in this application also greatly facilitates the editing process.
The advantage of PhotoScape X lies in its simple UI appearance and is very easy to understand even for beginners. PhotoScape X is also much lighter when compared to PhotoScape X and other multilayer photo editors. Especially for Windows 10, this application is officially available on the Microsoft Store and you can download it for free.
#5. Archiver file: 7zip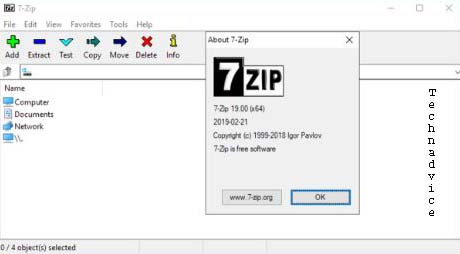 To compress and extract files in archive formats such as rar, zip, 7z, tar, gz, we need an archive manager application. Our recommended file archiving application for Windows 10 is 7zip.
7zip is a free, open-source archiving application. This application is well integrated in the Windows 10 operating system, you can archive files or remove files from the archive easily because of the contextual menu when right-clicking on files.
The 7zip application also has a high compression level, you can archive files in large numbers and reduce their capacity so that they can save storage space. You can also add a password to the archive file to make it more secure.
#6. Cloud Storage: OneDrive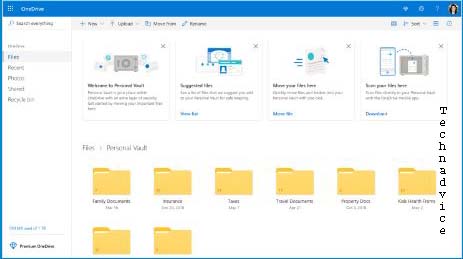 Want to save work files so they can be accessed from anywhere? You can do this with Cloud Storage.
In today's digital age, working on mobile is a common thing. You may be able to work from home, while hanging out in cafes, or traveling to tourist attractions. No need to worry about leftover work files because you can store them in online storage called Cloud Storage.
Especially for Windows 10, the best Cloud Storage service is One Drive because it was developed by Microsoft itself so that it can be perfectly integrated into the Windows operating system.
One Drive provides 5 GB of free storage space, this is big enough to store your work files so they can be accessed from anywhere. By using One Drive we also don't have to worry about lost files due to a damaged laptop or viruses because Cloud Storage is safe from such things.
#7. Office: LibreOffice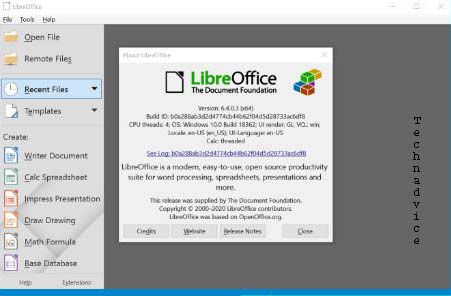 The next must-have application for Windows 10 users is office applications. So far, you've probably always used Microsoft Office, which is a paid Office Suite from Microsoft. Yes, this application is not free application, to use it you have to buy a license.
To avoid piracy, you can try the Office Suite application which is provided free of charge to all users. One of the best free office applications is LibreOffice.
If you are familiar with Microsoft Office then using LibreOffice will not be a problem at all. Almost all the features that are in MS Office are also in LibreOffice. You can create documents, process data, and create presentations with this application.
LibreOffice consists of several applications, Writer is a document processing application that is equivalent to Microsoft Word, Calc is equivalent to Microsoft Excel, Impress is equivalent to Microsoft PowerPoint, and Base is equivalent to Microsoft Access.
What are the advantages of using LibreOffice?
First, LibreOffice is an Open Source application that is free to use by anyone.
You can install it on laptops and PCs that you have without any restrictions. Unlike paid applications, which are usually limited to a few devices depending on the license you buy.
Even now, many companies have switched to LibreOffice to save budget, after all this application is also powerful enough to handle all the work that is usually done by Microsoft Office.
Second, you will avoid piracy. As mentioned earlier, the Microsoft Office application is not a free application.
So far, maybe there are still many who think the application is free so they don't know that what is installed on their computer is a pirated version. To avoid this, using LibreOffice is the right solution.
#8. Antivirus: Windows Security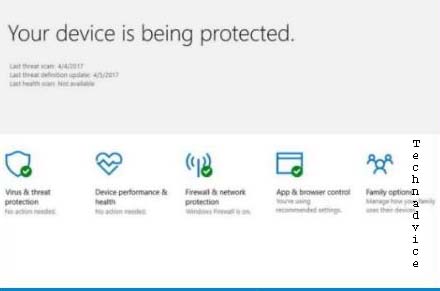 To protect computers from viruses and malware infections we need an antivirus application. There are lots of antivirus applications out there that can be used, but don't rush to install them because Windows 10 actually already provides a very powerful new antivirus called Windows Security.
Windows Security is undoubtedly the best antivirus for Windows 10 which is able to protect your computer from viruses, malware, and other malicious programs.
Windows Security is a default program that has been installed automatically from the start, all you need to do is update it regularly so that Windows Security can work optimally.
The security features in this application are also very complete, the real-time protection feature will always actively protect your computer when downloading files from the internet or copying them from other storage media. By making sure all security features are active and always updated, you don't have to worry about viruses and malware anymore.
Windows Security can be accessed via the Settings menu> Update & Security> Windows Security.
#9. Screenshot: LightShot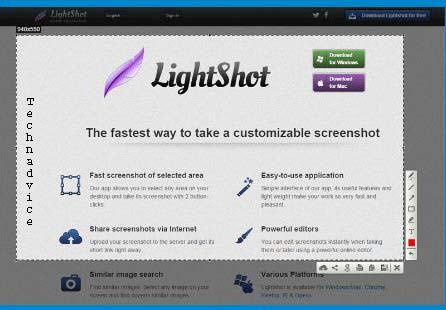 A must-have application for Windows 10 users, is LighShot. If you frequently take screenshots for work, content creation, or other purposes then LighShot is the best choice.
LightShot is a free screenshot application that can be used on Windows and Mac operating systems.
This application can take full-screen screenshots, currently active windows, or certain areas that we choose ourselves.
One of the coolest features of this application is the online storage feature which allows us to upload the screenshot that was just taken and then share the link with other people.
So we don't need to save the image first and then send it, but just provide the uploaded link from this application.
Later, anyone who has the link will be able to see our screenshot via a browser.
LightShot can also be used to take screen captures quickly thanks to the short key feature that we can modify as desired. You can set any keyboard key to activate the screen capture instantly.
The feature that makes this application perfect is that it has a basic editor that can be used to add text, arrows, circles, and scribbles directly to the screen when we take screenshots. This application is a must-have.
#10. System Cleaner: CCleaner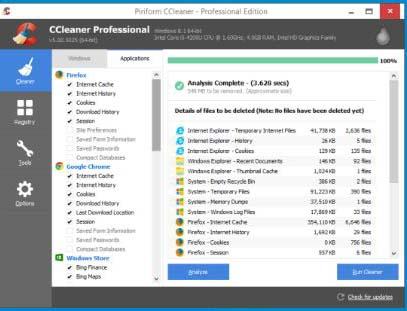 To speed up Windows 10 so that its performance remains stable and lightweight, we need to keep the computer clean of junk files. To make it easier to do this cleaning, we can use the help of a cleaner application.
In the previous post, we recommended several cleaner applications for Windows 10 that you can use to clean temporary files, cache, leftover, and various other types of junk files. Among all these applications CCleaner is one of the best.
You can use CCleaner to clean various types of files such as system cache, thumbnail cache, and junk files from browsers, to delete tracker cache installed on our computers.
To use it is also very easy, you just need to use the one-click cleaner feature to do all cleaning tasks and let this software work automatically. This application is available in two versions, free and pro versions. For use on personal laptops, simply using the free version is sufficient. But if you want to enjoy all its features then you can buy the pro version.
#11. Audio Editor: Audacity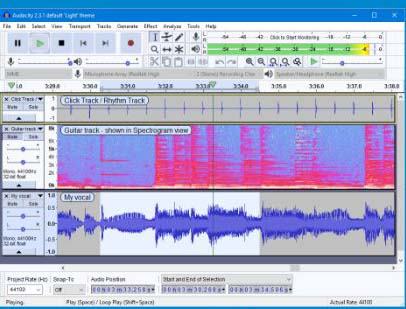 The next best application for Windows 10 is Audacity which functions to perform audio editing. If you are a content creator, of course, you are very familiar with the process of editing audio files, currently, Audacity is the best application that you can get for free.
Audacity can be used to record sound using input devices such as a mic, headset, or built-in mic on a laptop. You can process the recorded sound into various file formats as needed.
This application can also be used to cut and combine multiple audio files, and perform pitching and noise correction so that the results are better. If you are a content creator, Audacity is on the must-have application list.
#12. Video Editor: Shotcut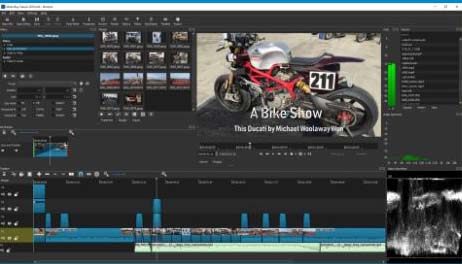 Active on social media like Instagram or YouTube? Surely you are no stranger to video editors for creating video content. In Windows 10 you can use Shotcut which is a free open-source video editor application.
This application does not have features as complete as Adobe Premiere or Sony Vegas, but with creativity, the results obtained are no less cool. As you know, video editor applications like Premiere and Sony Vegas are quite expensive, if you still don't have a budget then there's nothing wrong with using Shotcut.
Shotcut supports a very wide file format, you can edit almost all video formats using Shotcut. Its simple and clean UI appearance makes the editing process much easier, even beginners in the world of editing will have no trouble using this application.
Shotcut can be used to edit travel videos, culinary videos to cinematics. The features are quite curvy for the size of a free application. You can also work in a multilayer like other professional video editor applications.
#13. Notes: Notepad ++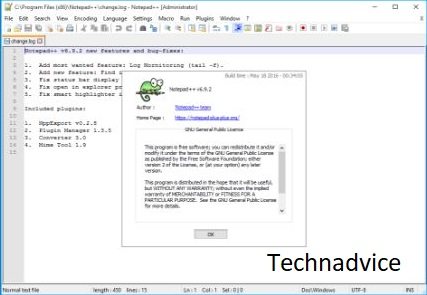 A must-have application for Windows 10 users, is Notepad ++. This application can be used to edit text and code that can run on the Windows operating system.
Notepad ++ has all the functions of the default Windows Notepad with many additional features such as multitab, line, text encoding, and code editing in various programming languages.
If you work a lot with code or you are a beginner programmer learning then this app is a must-have. Notepad ++ is an open-source application so it can be used for free.
#14. Screen Recorder: Streamlabs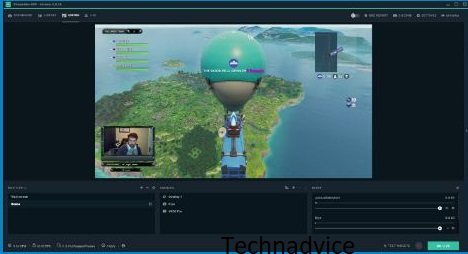 To make a video from a screen recording, you need a screen recorder application. There are lots of applications that can be used, if you want to get complete features then you can use paid applications like Camtasia.
What if you want a full-featured but free screen recorder application, that's something like that? Of course, there is. An application that we highly recommend is Streamlabs. This application is one of the best screen recorder applications that you can use for free.
Streamlabs is actually more focused on online streaming, but you can also use it to create video content from screen recordings on your monitor. Streamlab has customizations and settings that can be adjusted according to your needs.
You can record the screen and produce it into video, add layers from the camera, add frames, backgrounds, and many other features that you can use.
#15. Password Manager: LastPass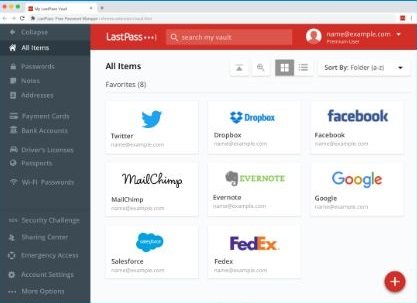 The next must-have application for Windows 10 users is LastPass. For those of you who have never heard what this application is and what it does then this is the moment for you to get to know this very useful application.
LastPass is a password manager application that will help you remember all the passwords on your accounts, be it social media accounts, bank accounts, membership accounts on a site, or all your other accounts.
In Windows 10, LastPass can be used as a Google Chrome browser extension. The first time you use it you have to create a LastPass account with email and set a master password, this password will be used to log in to LastPass.
After LastPass is installed, then you no longer need to bother remembering passwords every time you log in to any site because LastPass will fill them in automatically. The password generator feature in this application also allows you to create super secure passwords without bothering to compose them yourself.
Forget about the old way you created the same password for each account because you are worried that you will forget it, this is very insecure because if your password data is stolen then all your accounts will be threatened. Using LastPass you can create a unique and secure password for each account without worrying about forgetting it.
#16. Dictionary 2.04 (Indonesian-English)
Every day we will be exposed to English, especially when accessing international reading sources. English has become like a second language for us, we must learn it inevitably.
Dictionary 2.04 is one of the best PC dictionary applications that you can use. This application will make it easier for you to translate English words into Indonesian quickly and easily.
You can use it for free because this application was developed as freeware that anyone can use for non-commercial purposes. Dictionary 2.04 is very lightweight so it is not a bother when running with other applications and is left open all the time.
It contains more than 41,000 English-Indonesian words, 35,000 Indonesian English translation words, and more than 64,000 phrases. If you are very interested in English, you must install this application.
Read more:
Conclusion:
So, friends, That's the list of the 15+ Best Apps for Windows 10 Laptop Free Download, that must be owned by every Windows 10 user. We will always update this list, if you have a favorite application that is not yet included in this list please comment below.
Don't forget to bookmark and always visit every day Technadvice.com because here you can find the latest technology information such as How-to Guide Tips and Tricks Blogging Digital Marketing Windows Android Root Social Media games, ETC. Best of luck.