12 Best Free YouTube Alternative Sites To Watch Videos
 – There is no doubt that Youtube is the most dominant
internet platform
for free online video streaming.
Billions of videos are viewed and commented on every day. By continually increasing content every day, the broad user base continues to grow very actively.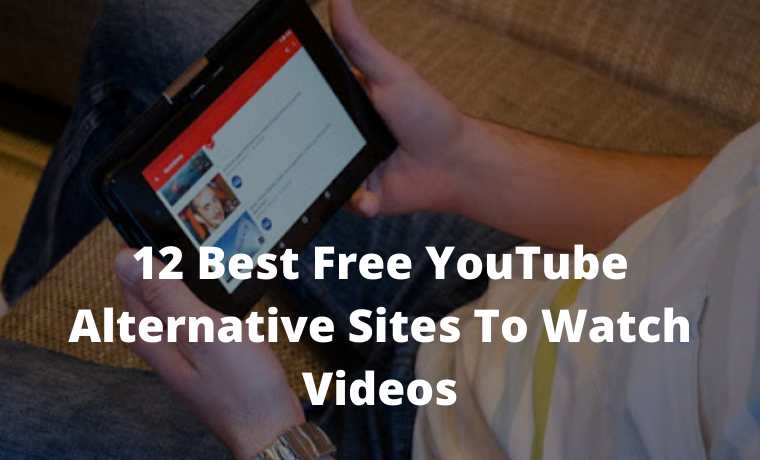 12 Best Free YouTube Alternative Sites To Watch Videos 2023
However, with a platform that is always being revised without prior notice and with many other complaints, now most unsatisfied users are looking for YouTube Alternative websites that can offer content similar to Youtube.
Read more:
If you are one of the many who are looking for alternative streaming video sites, here is a list of the best video providers besides YouTube in 2023.
Best Youtube Alternative Sites to Watch Videos Other Than YouTube
#1. DTube
The best part of DTube is ad-free. In fact, if you upload videos, DTube will reward you with a seven-day Steem crypto-currency reward.
In addition, users who leave comments on a video also have the opportunity to make money and increase their savings account and make sure to choose top national banks.
#2. Dailymotion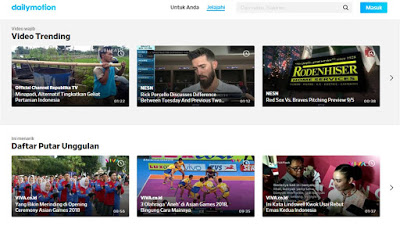 Dailymotion
is a popular video-sharing site like Youtube and has a similar interface. Here, someone can find trending videos on the homepage or find out more through the categories and searches section at the top.
Video content creators can upload content up to 4GB in size and 60 minutes in length with 1080p resolution. With 112 million visitors per month, this platform serves as an incredible gateway for you to share content with people around the world.
Even though Dailymotion has a set of rules that you can and don't do, the copyright policy is not as scary as YouTube. So there is more flexibility and tolerance for uploading content.
There is also an option to monetize content through advertising or a paywall. So, viewers can see ads on several other videos and videos for free.
Why use Dailymotion? 
High-quality content
The appearance of a website is similar to YouTube which makes it easier to use
The rules are weak and there is less risk of deleting content
#3. Vimeo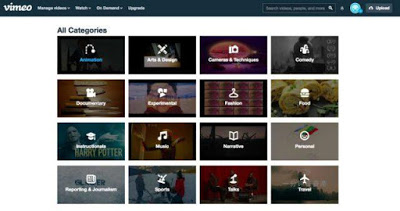 Vimeo
is one of the best video hosting sites for classy artists and filmmakers. This platform encourages professionals in the fields of music, dance, cinematography, photography, or other creative works to showcase their work.
So if you want to see some random cat and dog videos, then you won't find them here so you have to look at other sites. But if you are looking for classic short videos, experimental music clips, or interesting footage, Vimeo is the right place for you.
This platform has strict guidelines for uploading content because it contains high-quality content and you can also enjoy Ultra HD 4K visual content with HDR. The best about Vimeo is free advertising.
Many contradictions and the limit of Vimeo's weekly upload of 500 MB disappointed content creators. Although there is an option to increase this limit to 5GB, it is considered too little because you have to pay for it.
Why use Vimeo? 
A neat look with well-defined categories and an easy search
focus on videos and non-intrusive elements in the background makes watching better
#4. Metacafe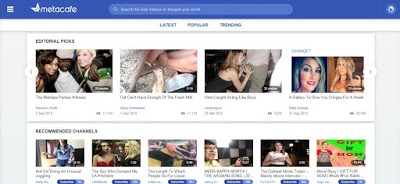 One of the oldest streaming video sites, Metacafe, appeared in 2003 before YouTube was even aired. This website is specifically for short-duration video content that focuses on video clips with 90 seconds duration, Metacafe offers short and light videos to its customers.
Minimal display Metacafe is neat for better browsing and has served around 40 million viewers. However, if you are looking for professionally made videos or complex topics, this platform is not for you.
Why use Metacafe?
This amazing site is specifically for enjoying short 90-second videos
Offer content quickly, directly, guide, and funny content
#5. DTube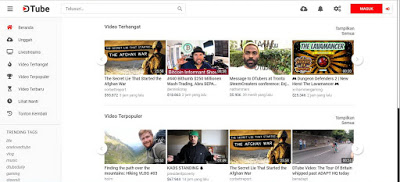 Blockchain is the newest fashion in the city that is technologically, and based on this technology, a new video platform, 
DTube
 appears. This website is a good alternative to YouTube and also has a look for neat users.
You can explore viral videos, trending, and can be watched through the homepage. There is also an option to save videos to watch later and see content that is viral through the trendy hashtag.
The best part of DTube is ad-free. In fact, if you upload videos, DTube will reward you with a seven-day Steem crypto-currency reward. In addition, users who leave comments on a video also have the opportunity to make money.
Why use DTube?
An ad-free website that will give you a viewing experience without interruption
#6. Veoh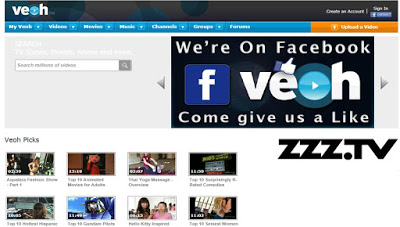 Veoh
is a video-hosting website like YouTube that you can find.
If you want to watch a long video, Veoh is a good choice because it can upload and post videos with an unlimited length of duration. You can find many movies, TV series, and even anime on this site. YouTube alternative.
With a clean user interface and several social networking features, adding contacts, creating groups, and sending direct messages, Veoh is a great alternative to YouTube.
Why use Veoh?
Can be for videos and long films
#7. Internet Archive's Video Section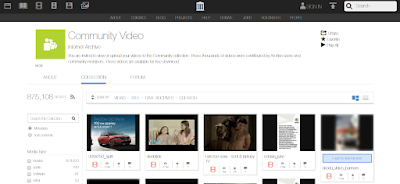 This website is exactly the name – it has a lot of stored content. From documentaries, TV series, and films, you will find surprising variations in the 
Internet Archive's Video Section
You can sort content by setting filters for years, languages, topics & subjects. By browsing, one can find certain videos that are hard to come by on other platforms. In addition, anyone can contribute by uploading content for free.
Why use the Internet Archive?
Many collections of old documentaries, TV series, and films
#8. IGTV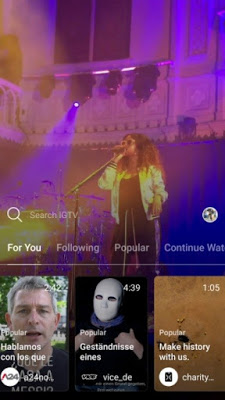 YouTube has a new competitor named Instagram TV which was launched recently. This new video platform offers long, vertical videos that are specifically made for viewing on smartphones.
You can browse videos only through the application, however, to upload videos you can via the desktop. If you already have an Instagram account, you can automatically watch videos published by IGTV.
You can also be able to follow other channels to view content or just browse content based on your interests. As a creator, Instagram TV is one of the best platforms for displaying content to a larger audience. If you are a new user of Instagram, you can see the guide for IGTV and tips on how to use this platform.
Why use IGTV?
Easily watch videos on a smartphone
Many short videos with a maximum limit of up to 1 hour.
#9. 9Gag TV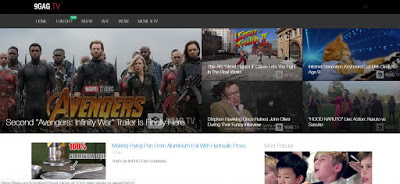 If you are hunting for videos that will give you pure entertainment, then 
9GagTV
is the right site. Facebook and Twitter users are familiar with this channel which presents unlimited entertainment in the form of GIFs, images, and memes.
It is also a collection of funny videos, movie footage, and interesting content like YouTube. You can browse through the 'WOW' and 'WTF' sections that have hosted entertaining content.
Why use 9GagTV?
Lots of endless supply of entertaining video content
#10. The Open Video Project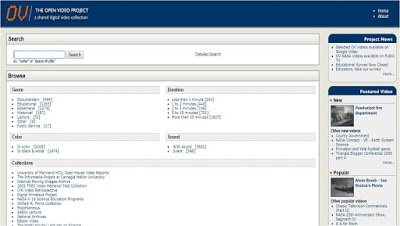 The Open Video Project,
launched in 1998, is a digital library that has around 195 video segments. A digital video repository that has several documentaries, educational, and historical-related content.
You can choose the content available by setting filters for the duration of time, sound, and certain formats. Most videos on this platform are donated by US government agencies.
Why use The Open Video Project?
The best YouTube alternative is to find educational documentaries
#11. Vevo
Vevo
is one of the best websites for people who are looking for good-quality music videos. You can watch official music videos on this channel by major global artists such as Drake, J Cole, Chainsmokers, etc.
It offers an unlimited supply of visual content for music lovers which makes it the best YouTube alternative to watch music videos. The user interface is quite smooth and provides all the latest collections of songs from popular artists.
You can explore the latest releases through featured playlists or explore tracks by recognized artists. However, it does not offer other types of video content other than music, this is why I placed it at the bottom of this list.
Why use Vevo?
Watch the latest music videos and tracks from famous artists in just one place
#12. Facebook Search Options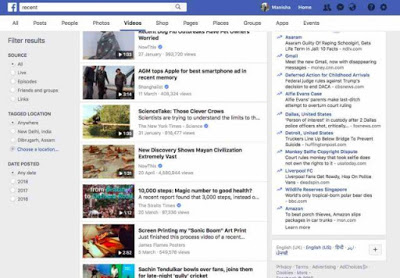 You usually use the search on Facebook to find friends, groups, or interesting pages. But this social platform offers more than that. In fact, you will be amazed by the results when you actually use the search option to find videos.
In my opinion, the choice of searching for videos on Facebook is largely ruled out because searching for videos through YouTube is the best. YouTube alternative. The collection of visual content offered by this social media network is very diverse like YouTube. Be it tutorials, reviews, music videos, funny clips, or anything; Facebook offers everything.
So just type whatever you want to search in the search box and then select the video tab on the search results page. You will find all the relevant videos for the keywords you are looking for.
The only missing feature is that you don't get too many filters to narrow your search but you can sort videos by year and source. Another disadvantage is that to use this option you must have an FB account.
Why use Facebook Search?
A variety of videos in one place compared to several websites on this list.
Quickly display relevant content
#13. PeerTube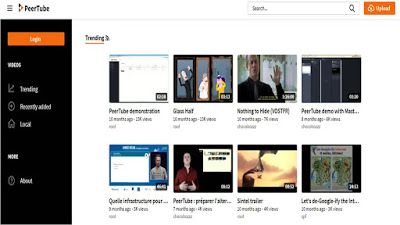 PeerTube
is an alternative video-sharing platform besides good YouTube. It looks simple, and neat, and has no ads. It contains content that is currently Trending and New so that you can easily explore new videos.
The best part about PeerTube is overcoming YouTube's limitations like being blocked or censored. Therefore, content creators easily showcase their content around the world very easily without the risk of getting banned. Because PeerTube is relatively new, it does not have a wide variety of video collections, however, it offers considerable service as a competitor.
Why use PeerTube?
Open-source and decentralized
No registration is required and loses terms & conditions
Read more:
Conclusion:
Although there is no single site that can be a complete replacement for YouTube, you and the creator can use the combination on the website according to your needs.
I hope this list of the best YouTube alternative is useful for you. Feel free to choose one of the websites I recommend above and if you find some other great video sites, let me know in the comments section.
Don't forget to bookmark and always visit every day Technadvice.com because here you can find the latest technology information such as How-to Guide Tips and Tricks Blogging Digital Marketing Windows Android Root Social Media games, ETC. Best of luck.