3 Ways to Activate IDM on Google Chrome Laptop PC – Did you know that IDM is software that can increase download speed? But unfortunately, some people have problems because IDM often doesn't appear on Chrome when needed. But there's no need to worry, there's still a way to activate IDM on Google Chrome that doesn't appear.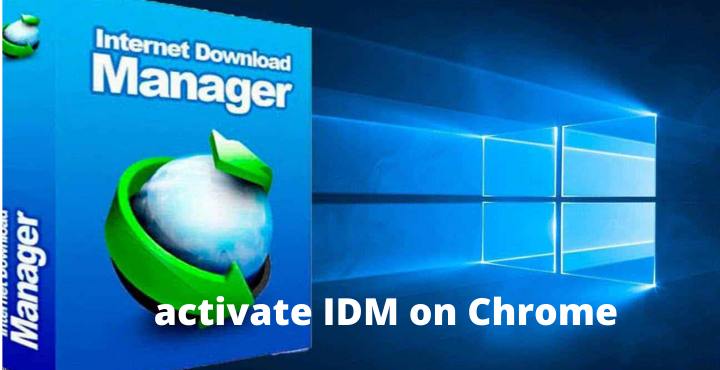 How to Activate IDM on Google Chrome Laptop PC 2023
As is well known, IDM is a third-party tool that helps in managing downloads. When the IDM installation stage is carried out, basically IDM will provide an additional extension so that IDM can connect to the Google Chrome browser automatically.
Read more:
That is the reason why IDM notifications always appear automatically when you are about to download a file or play a video from YouTube and other social media.
In addition, IDM is also known as software that provides higher download speeds. IDM is arguably a mandatory application for those of you who like to download large files.
Although it is very useful, there are times when IDM has problems when it is used. In some cases, IDM often won't appear in the google chrome browser.
There are several ways to solve this problem, the following are below.
#1. IDM Integration Module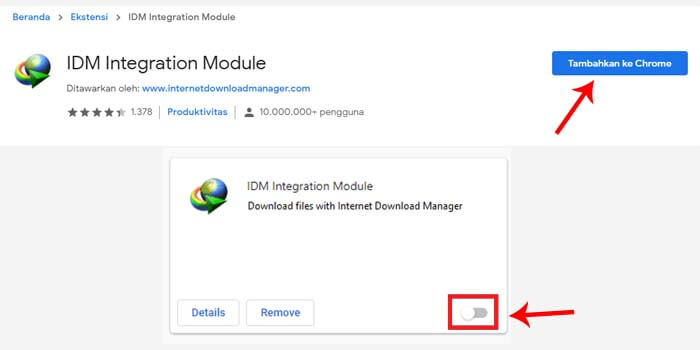 IDM Integration Module is a google chrome extension that functions to connect IDM with Chrome. By adding this extension, IDM will be active on the Google Chrome browser.
Here's how to activate IDM on google chrome:
Run the google chrome browser first.
Go to the IDM Integration Module page.
Click the Add to Chrome button.
Wait until the process of adding extensions is complete.
Close Chrome then reopens it for use.
Done.
After the IDM Integration Module extension has been installed on Chrome, it is certain that IDM is active on Google Chrome. To be sure, you can visit the extensions page or in Chrome: // extensions /
#2. Update IDM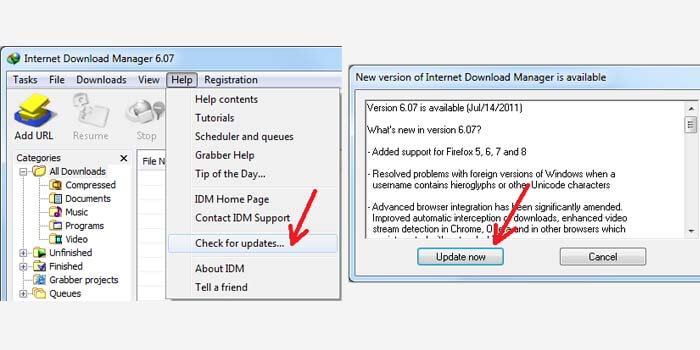 The outdated IDM version usually can't connect with the google chrome browser. Therefore, the second way to overcome this is by updating IDM to the latest version.
How to display IDM on the latest Chrome:
Open IDM on your computer or laptop.
Then click the Help menu > Check for updates.
Then wait a moment.
The latest IDM version notification window will appear.
Click the Update Now button.
Finally, just wait for the update process to complete.
If IDM has been successfully updated to the latest version, then IDM is automatically active in the Google Chrome browser.
#3. Reinstall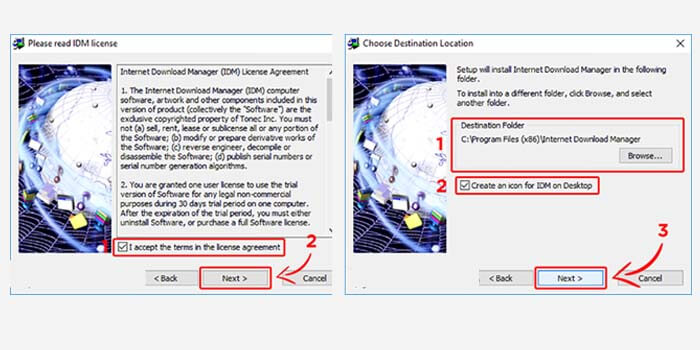 IDM can connect to Google Chrome because of the addition of extensions at the installation stage. So by reinstalling, IDM will provide an extension to Chrome so that it can be reconnected.
Make sure you have the IDM installer file.
If you already have, double-click the file.
In the first stage, namely, the Installation Wizard, click Next.
In the License Agreement, check the box below then click Next.
Specify the IDM installation folder, add a shortcut, and click Next.
Wait for the IDM installation process to complete.
Click Next and the final step is to click the Finish button.
Then make sure IDM is active and the IDM icon appears in the Windows system tray. If the IDM icon does not exist, simply run IDM that you have installed to activate it.
Read more:
Conclusion:
This is the explanation of 3 ways to activate IDM on a Chrome laptop PC, which often doesn't appear. The method described above is actually quite easy to do, just decide which method is suitable for your computer or laptop.
Don't forget to bookmark and always visit every day Technadvice.com because here you can find the latest technology information such as How-to Guide Tips and Tricks Blogging Digital Marketing Windows Android Root Social Media games, ETC. Best of luck.