How To Fix IDM Fake Serial Number Error – This article I will guide you to repair IDM that has been registered with a fake serial number or fake serial number. Internet Download Manager (IDM) is the most popular download manager for Windows.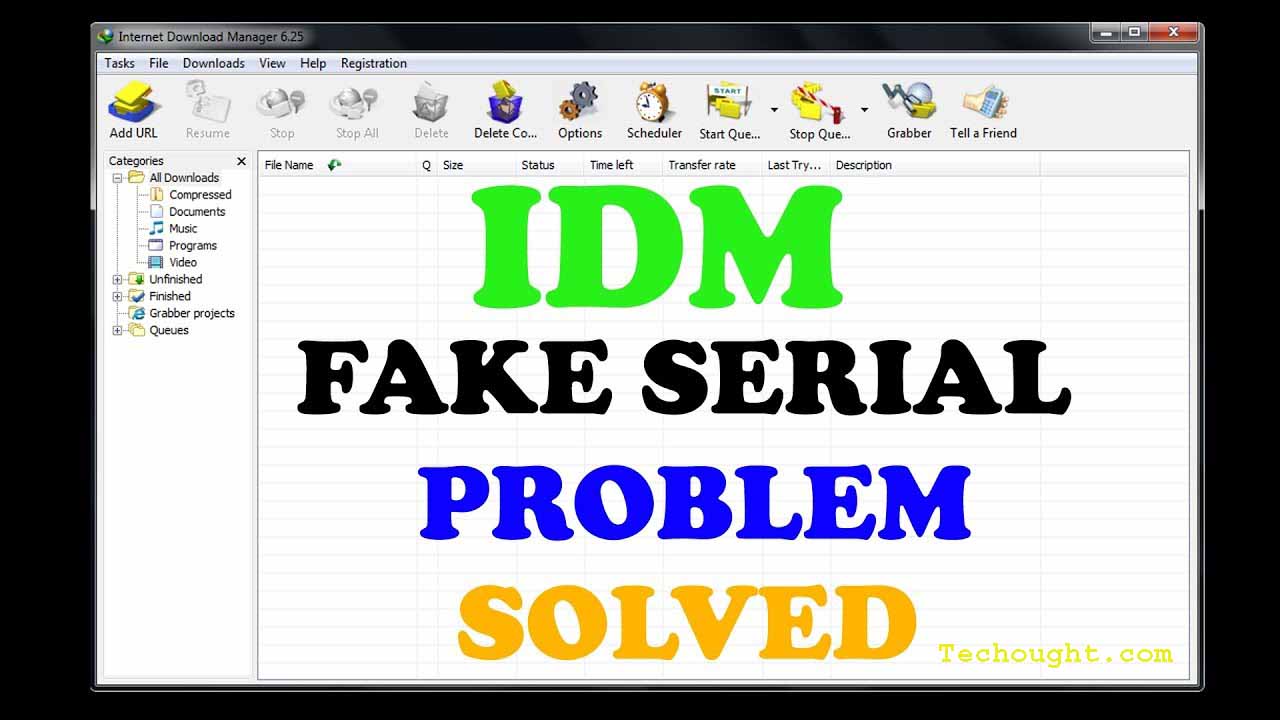 The only difference between IDM and other popular download managers is that IDM is paid software which means you have to buy it to use it.
If you are getting trouble for active IDM, you can read this post here fully explained, How to Activate IDM in Chrome: Just Drag and Drop
If you have purchased IDM, you can cause several problems such as "IDM has been registered with a fake serial number or the serial number has been blocked".
Or you may have used a trial version of IDM crack before but you have already bought a new IDM but still, you get the same error message when you try to register with your official serial number.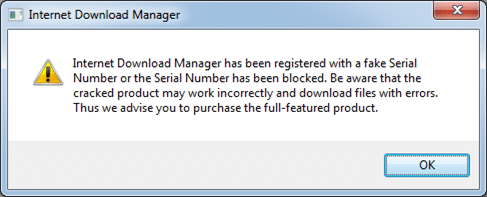 Here are some solutions that you can try before contacting the IDM support team. 
By the way, this IDM support page lists some problems and possible solutions, but this is not enough to get you out of this situation. You can also try our solutions first.
Read more:  How to integrate IDM with Mozilla Firefox
Tweaking IDM files
We need to change some IDM program files to stop them from displaying fake serial number error messages.
Let's go through the following steps: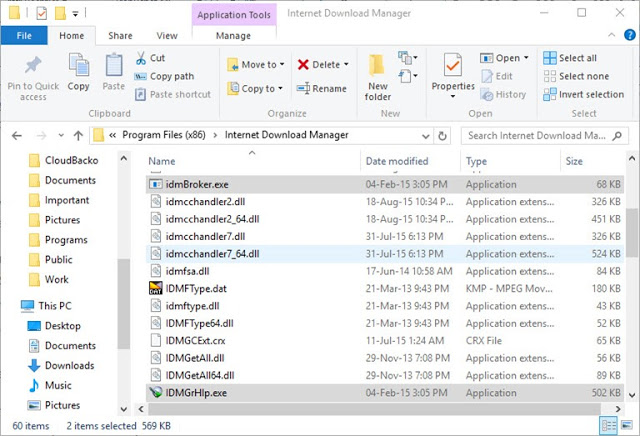 Go to C: \ Program Files \ Internet Download Manager or C: \ Program Files (x86) \ Internet Download Manager on 64-bit computers
Search and delete the file called IDMGrHlp.exe
Now copy the idmBroker.exe from the same folder and paste it in the same folder and rename it to IDMGrHlp.exe
Restart the system for the changes to take effect
Read more: How To Integrate IDM With Mozilla Firefox
If you are still having problems and an error message appears, you can deactivate the IDM automatic update function using the following methods:
Disable automatic updates on IDM
You can turn off IDM updates automatically using the Windows Registry
Go to run-> Regedit
Go to HKEY_CURRENT_USER \ Software \ DownloadManager
On the right panel, select CheckUpdtVM and edit the value to 0
Editing Host Files to block IDM updates
Explore C: \ Windows \ System32 \ drivers \ etc \
Open the hosts' file using a text editor like notepad
Copy and paste this line at the end of the HOSTS file:
127.0.0.1 tonec.com
127.0.0.1 www.tonec.com
127.0.0.1 registeridm.com
127.0.0.1 www.registeridm.com
127.0.0.1 secure.registeridm.com
127.0.0.1 internetdownloadmanager.com
127.0.0.1 www.internetdownloadmanager.com
127.0.0.1 secure.internetdownloadmanager.com
127.0.0.1 mirror.internetdownloadmanager.com
127.0.0.1 mirror2.internetdownloadmanager.com
127.0.0.1 mirror3.internetdownloadmanager.com
Please note that this will deactivate the Internet Download Manager update function. You must download the latest updates manually.
Method2: With Cleaning Regedit
At first, run open (Press "Windows Key + R" together from your keyboard to open the run dialog box.) Now type "Regedit" without quotation. If it shows a message, then click the "YES" button.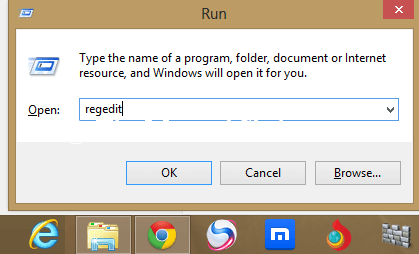 Now, open (HKEY_CURRENT_USER >>> Software >>> Download Manager), then you see "CheckUpdtVM" or "StlmmMsg". Double click on this message and change the value from 1 to 0.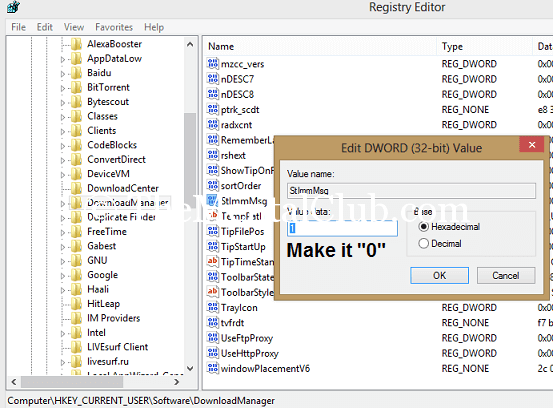 Note: If "CheckUpdtVM" does not exist, then create a new "String Value" named "CheckUpdtVM" and set the value = 0.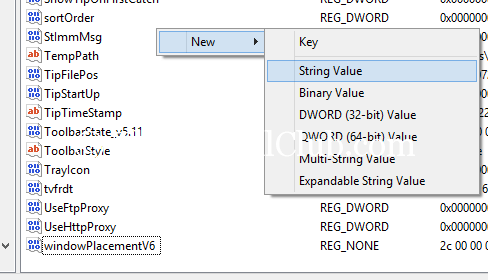 Now restart "IDM" or restart your PC.
Also Read:
The Final Word:
If you still get an error, the best way is to download Internet Download Manager from the Tonec website again, uninstall IDM that was previously installed and reinstall IDM using the newly downloaded installer. You can also contact their support department who is quite responsive and friendly.
Don't forget to bookmark and always visit every day at TechOught.com because you will find the latest Technology Android games, Mod Apk, and apps ETC, that we will update every day.