Antivirus software is nearly as crucial as a PC's operating system Windows 10 etc. As we witness a lot of advancements these days we also face a lot of threats that really bother our daily handling with the system. And when you are connected to the internet then it is very much important to take care of the data that we store on our personal computers.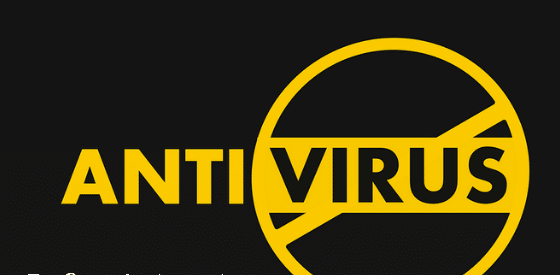 In recent days windows have advanced its security, yet it needs more security to take cover over all these malicious attacks. Not only window security but also data especially transferred online is also important to secure which can be easily secured through SSL certificate.
Read more: Best Tricks To Activate Windows 10 Permanently Offline
Antivirus software is the best source to prevent your PC from any kind of attack. But does this software really work? Let us have a brief look at them.
Best antivirus software that really works well for your Windows 10 PC:
#1

Bit Defender Antivirus plus Software 2019:
Bit Defender is consistent and runs in-depth anti-virus tests since 2010. BitDefender has also achieved 100% percent protection in almost 85% of records out of 100. The new BitDefender antivirus plus 2019 adds up an excellent feature to the existing antivirus engine with the latest technology evolved.
By then it can also provide you with a secure browser and protects the malicious attacks on your banking and online transactions and confirms that not a single loophole is given for hackers to penetrate in. The price of a bit defender seems competitive too.
#2

Kaspersky Free Antiviruses:
Kaspersky is one of the leading antivirus software that is commonly used among most PC users. This software is an outcome from a popular brand and the brand exists for a long time.
The Kaspersky's Free Antivirus provides the top-rated antivirus engine with a perfect protection system. You need not be bothered about the ads. All you need to do is let the antivirus engine run behind and you will never know it's on your PC.
The Kaspersky commercial antivirus and the security suite provides all the relevant features which also includes online banking security, parental controls, password management, and data backup.
#3

Windows Defender:
Windows defender is antivirus software that has been protecting the windows system since Vista was into existence. To be very frank the software was only a bit successful. When it comes to independent testing it was likely to be placed at the least protecting agent or a firewall system.
This Windows Defender is available with your PC. Still, amidst of these minor issues, the software is expected to provide genuine protection system to your PC when compared to the other commercial antivirus software. If the purpose of using it at the least you can boldly use this defender which comes along with your PC.
#4

Trend Micro Antivirus plus security:
Trend Micro antivirus plus security may not be a security engine that is more familiar but it holds all important features that meet the need to secure your PC. On testing the software independently it was analyzed that Trend Micro had excellent results.
The pricing of Trend Micro Antivirus is affordable and transparent. The software is a simple one and comes with a one-year license. The high range of Trend Micro provides security for Android devices, iOS, and Mac. The software also includes features like parental control, social media monitoring, and transaction security.
#5

Webroot Secure anywhere:
The webroot secure software is an exciting antivirus software package. It stores the signature database in the cloud which clearly states that it requires only 2 MB of your system storage. The Webroot scans all new files and databases and sends its signature to the cloud for further analysis.
At this state, the file or program that is suspicious is kept in a quarantine state with unusable functionality. In case, if the file or program is not found malicious it is withdrawn from the quarantine state.
If your PC is not connected to the internet you will be authentic to access the existing files and data whereas the new files will be put up in quarantine state until you connect back to the internet.
Wrap up:
The biggest challenge that you could face is the security breakdown. It is more important to secure both online as well as offline. Protecting your data online is made simple with the SSL security whereas to protect all your data offline, you need to look out for a genuine security provider. With that in mind, I have listed out a few genuine and excellent antivirus software that really works well for your system security.
Also Read:
The Final Word:
So, friends, You could try any of these five security software based on your budget and the importance of security. This software could surely help you and meet your needs at a very reasonable price.
Don't forget to bookmark and always visit every day at TechOught.com because you will find the latest Technology Android games, Mod Apk, and apps ETC, that we will update every day.