Antivirus software is nearly as crucial as a PC's operating system Windows 10 etc. As we witness a lot of advancements these days we also face a lot of threats that really bother our daily handling with the system. And when you are connected to the internet then it is very much important to take care of the data that we store on our personal computers.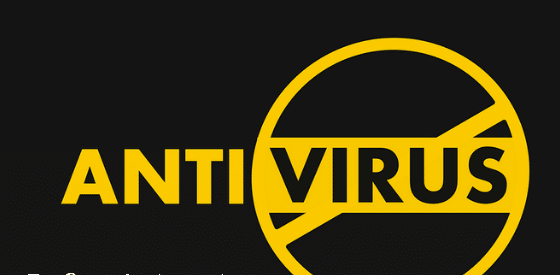 The way out of course by installing anti-virus software. But there are many choices of anti-virus software. Which good anti-virus software can help your computer?
Read more: Best Tricks To Activate Windows 10 Permanently Offline
Best antivirus software that really works well for your Windows 10 PC:
For those of you who are looking for good anti-virus software for PCs at home or in the office, see the list of recommended anti-virus software below.
1. Windows Defender
Windows Defender is no longer the same program as a few years ago. This computer application used to have a reputation for monopolizing system resources and providing low protection standards. But all that has now changed.
Now the Microsoft security program provides some of the best protection. In the latest test at AV-TEST for March and April 2019, Windows Defender scored a 100 percent detection rate for zero-day malware attacks.
In addition, this application also detects malware that is widespread and commonly found in the last four weeks of both months. Its close integration with the Windows operating system is one of the most significant selling points of Windows Defender.
This application makes it easy to manage application virus protection, firewalls, device security, and application security directly from the Windows Settings menu. Overall, AV-TEST gives this application a score of 6/6 for protection and usability, and 5.5/6 for performance.
Visit:- Website
2. Kaspersky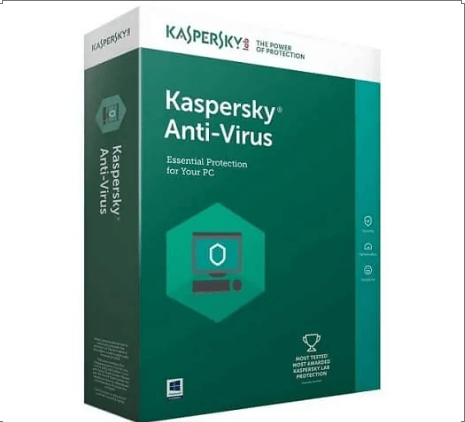 Kaspersky is a well-known name in the world of online security. This antivirus company offers three antivirus suites, namely Antivirus, Kaspersky Internet Security, and Security Cloud. All three are one of the best internet security applications for Windows 10.
Actually, in the past, Kaspersky was the same as other antivirus applications that struggled with performance problems. However, like Windows Defender, this is no longer a problem. AV-TEST provides an application score of 6/6 in all three test categories.
This entry-level antivirus application only covers desktop PCs. For more coverage, the Internet Security suite adds cellular support with a minimal additional fee. This application is the best choice for most users.
Visit:- Website
3. BitDefender Antivirus Plus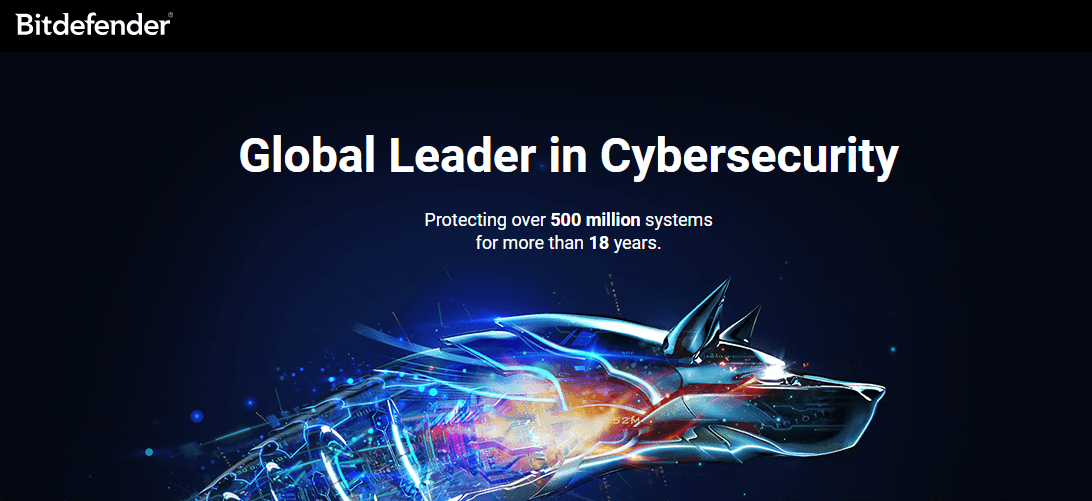 Pros: Diverse features and affordable prices for 10 devices.
Weaknesses: Can only be used for Windows devices.
Price: IDR 429,900 – IDR 859,900
If you want the best antivirus that is friendly to the performance of your PC or laptop, BitDefender Antivirus Plus can be an option.
This antivirus scans your files in the cloud. As such, your computer's memory is hardly affected by this process. You also don't need to worry because BitDefender doesn't save user files or scan their contents in the cloud.
The advantages of BitDefender Antivirus Plus do not just stop there. This software has an anti-phishing feature that blocks sites that are detected as a fraud.
In addition, there is also file protection so that your documents are not encrypted by ransomware.
If you are not satisfied, you also get a password manager, a VPN with a quota of 200MB per day, and protection from the web tracker.
BitDefender Antivirus Plus can be used up to 10 devices with prices of Rp 429,900 to Rp 859,900 per year. Unfortunately, this antivirus is only for Windows operating systems.
Visit:- Website
4. Kaspersky Total Security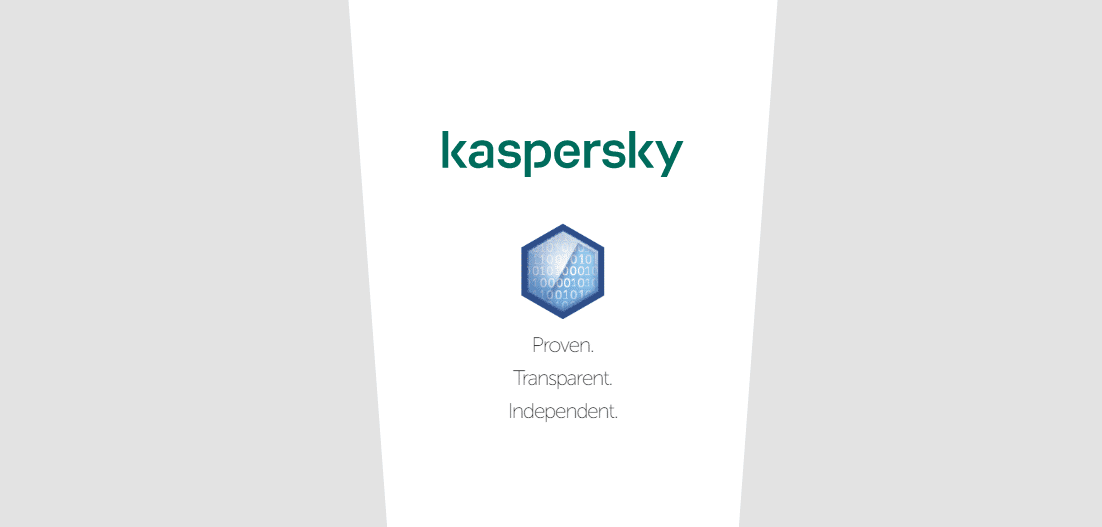 Pros: Antivirus with very complete features.
Disadvantages: Cost per year is expensive.
Price: Rp. 743,000 – Rp. 1,395,000
As the name suggests, Kaspersky Total Security is the most complete product offered by Kaspersky. As one of the best antivirus brands, Kaspersky's features are not much different from BitDefender Antivirus Plus.
Users will get protection from ransomware, password managers, and VPN clients with a quota of 200MB per day.
However, the protection provided by Kaspersky Total Security is more diverse. The Safe Money feature that is owned by the antivirus will encrypt the browser when you make online transactions.
Thus, you can shop online and internet banking without fear. At this time, the Safe Money feature is supported by Firefox, Chrome, Internet Explorer, and Safari.
In addition, Kaspersky Total Security will deter hackers who use a webcam to spy on you. Because of this feature, you don't need to cover the top of the laptop screen with tape or stickers again.
Plus, this antivirus also makes sure your kids don't access dangerous content with the bad content blocker feature.
Seeing the various types of facilities, do not be surprised if Kaspersky Total Security is priced high. For one device, the annual cost of this antivirus is Rp. 743,000. However, you can get a package for five devices for Rp 1,395,000 per year.
The good news, Kaspersky Total Security is available for Windows, Mac, iOS, and Android operating systems.
Visit:- Website
5. ESET Smart Security Premium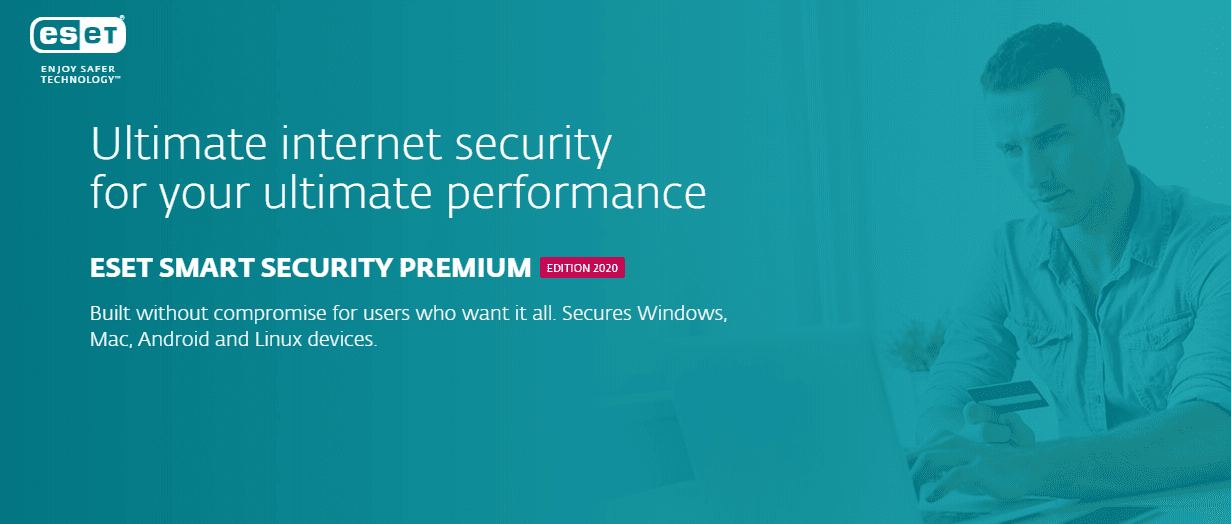 Pros: Can detect unknown malware.
Weaknesses: The cost is not so cheap for one device.
Price: IDR 495,000 – IDR 795,000
Do you want the features of BitDefender and Kaspersky at a more affordable price? If yes, ESET Smart Security Premium is the solution.
Equipped with various capabilities of the two antiviruses that have been discussed, this security software can be purchased at a price of IDR 495,000 per year for one device.
The cost required is not too large if you need it for more devices, which is Rp. 795,000 per year for four devices. Not to mention, you can try this antivirus for 30 days, complete with all its features.
Interestingly, ESET Smart Security Premium still has other additional features. First, his Advanced Machine Learning will detect unknown types of malware. Not many other antiviruses can do this.
Second, ESET Smart Security Premium is equipped with ESET Live Grid. This is a cloud database system that stores data about the behavior of the files that you have. With it, the device scanning process can be accelerated by skipping files that are considered harmless.
Third, this antivirus will automatically enter silent mode when there are computer applications running in fullscreen. This means that there are no sound notifications or pop-ups that interfere with your presentation, film, or game.
Finally, internet modems and smart devices that are connected to it will be scanned with this antivirus to look for security holes that need to be followed upon. The firmware that has not been updated, for example. Sophisticated, right?
ESET Smart Security Premium is available for Windows, Mac, Linux, and Android operating systems.
Visit:- Website
6. McAfee Total Protection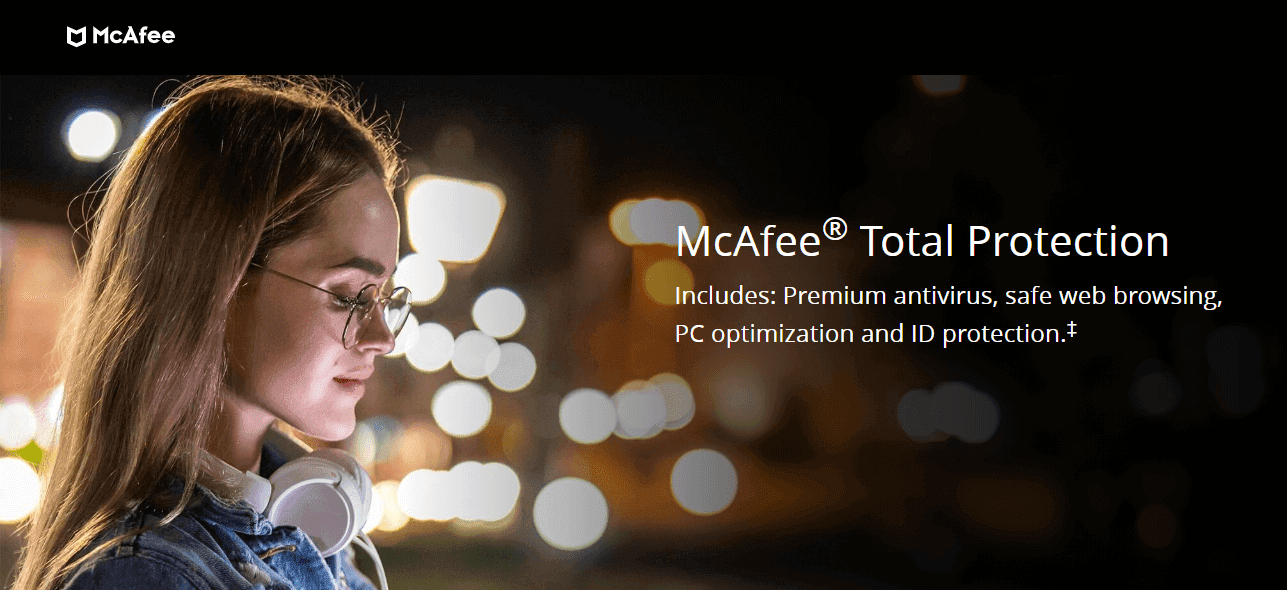 Pros: Block autoplay video feature and try it free for 30 days.
Disadvantages: The identity protection feature is only for users in the United States.
Price: $ 34.99 – $ 44.99
Another best antivirus is McAfee Total Protection which is available for Windows, Mac, iOS, and Android. Slightly different from the three software previously discussed, this antivirus is offered in three packages (the price listed is the subscription fee per year):
Individual ($ 34.99) – Only for one device
Multi-Device ($ 39.99) —- Can be used for five devices
Family ($ 44.99) – Can be used for ten devices
Please note that it is not only the number of users that distinguish the three but also the features offered by each of these packages. To help you find the package as needed, we will discuss its features.
In each McAfee Total Protection package, you will get a password manager, malicious site blockers, storage encryption, and home internet network protection from hackers.
In addition, this antivirus provides McAfee Shredder. This is a feature that ensures files containing sensitive information, such as transaction history, are completely lost from the device when you delete it.
There is another key McAfee Total Protection facility, which is optimizing device performance. Besides being known as a lightweight antivirus, McAfee also has the ability to block autoplay videos on various sites.
Different features can be found in the Multi-Device and Family packages. In the Multi-Device package, there is a protection feature from identity theft. Unfortunately, this facility can only be used for US citizens.
The Family Package has one additional feature, which is Safe Family. With this, you can manage the McAfee Total Protection subscription status for all family members through one account.
If you are not sure about the antivirus package you want to use, you can try it for free for 30 days.
Visit:- Website
7. Trend Micro Maximum Security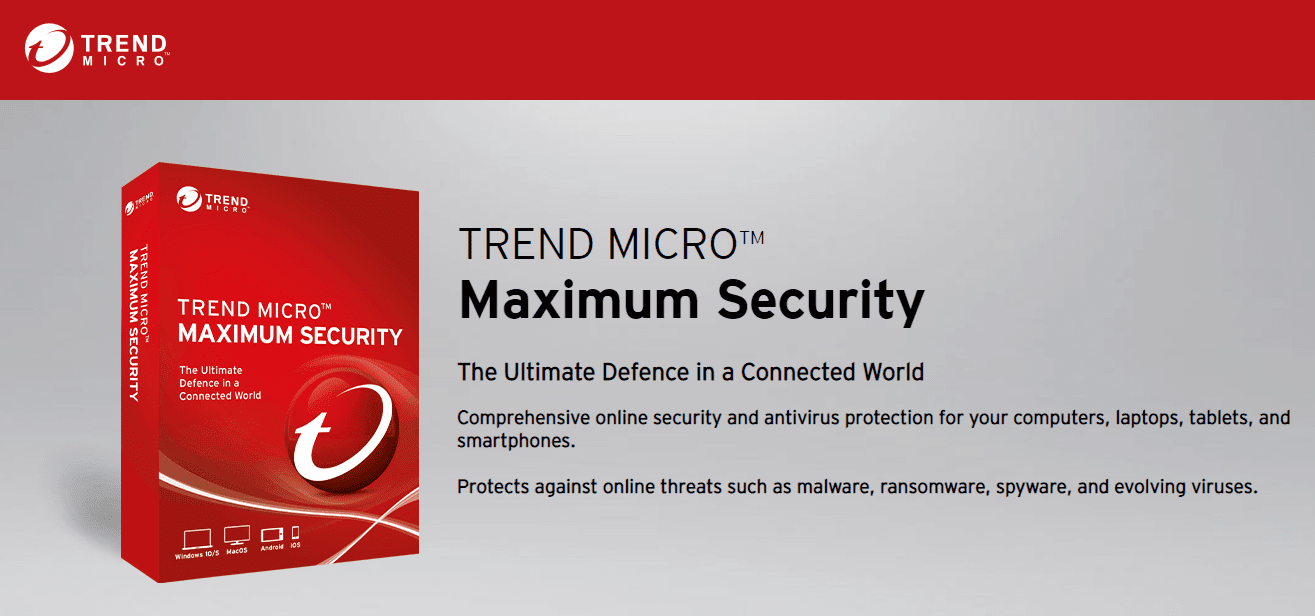 Strengths: Protect email accounts from phishing and data theft.
Weaknesses: Judging from the completeness of its features, the price of this antivirus is not affordable.
Price: AU $ 69.95 – AU $ 99.95
Trend Micro Maximum Security is a suitable antivirus if you want email account protection. For Gmail and Outlook users, Trend Micro's Fraud Buster feature will keep you away from phishing or scam practices.
Not only fake emails, you will also be protected from various sites that are indicated to have stolen personal data. Of course, this capability is also accompanied by malware and ransomware protection.
Trend Micro Maximum Security feature is not only that. For loyal Microsoft Edge users, this antivirus provides more security when you use your Windows 10 device in S Mode. However, Trend Micro Maximum Security can be used on Mac, Android, and iOS operating systems as well.
Like other antiviruses that have been discussed, this software also puts user convenience aside from focusing on security. This is done via Mute Mode which will hide notifications when you are playing the game.
Trend Micro Maximum Security you can get with prices starting from AUD $ 69.95 per year for two devices up to AU $ 99.95 per year for six devices. The fee includes installation service for AU $ 54.95.
Unfortunately, with this expensive price, the Trend Micro Maximum Security feature is not as complete as the four previous antiviruses. Facilities such as built-in VPN, file encryption, and webcam protection are not offered.
Visit:- Website
8. Panda Dome Premium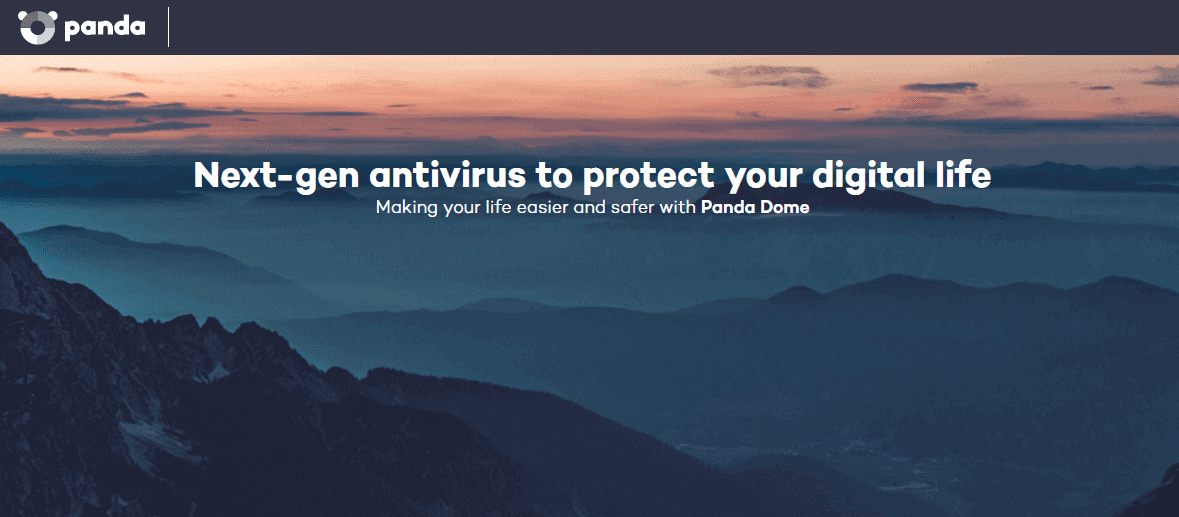 Strengths: Complete facilities to protect your family's cyberspace activities.
Weakness: VPN can only be used on five devices.
Price: $ 53.24 – $ 98.24
There is nothing wrong if you introduce digital technology to your baby at an early age. However, their activities in cyberspace must be limited and monitored. Well, Panda Dome Premium provides a solution for that.
With this antivirus, you can not only protect computer and mobile devices from viruses and malware but also monitor their use by your child.
Not only that, but Panda Dome Premium also allows you to prevent accessing online content that is inappropriate for your child.
Do you want to block certain applications from being misused? This antivirus also provides this feature.
If the above facilities are not satisfactory enough, Panda Dome Premium still has other capabilities. If one of your devices is lost or stolen, you can track its location, lock it, and even delete all of its data and files.
In addition, Panda Dome Premium's additional features include password manager, VPN, and device performance optimization.
This antivirus is available for Windows, Mac, Android, and iOS. For the maximum number of users, Panda Dome Premium can be used up to ten devices at a time. However, the VPN can only be enjoyed on five devices.
Another thing that becomes a lack of this antivirus is the price that is less affordable. For one device, the annual fee for Panda Dome Premium is $ 53.24.
Visit:- Website
9. Norton 360 Deluxe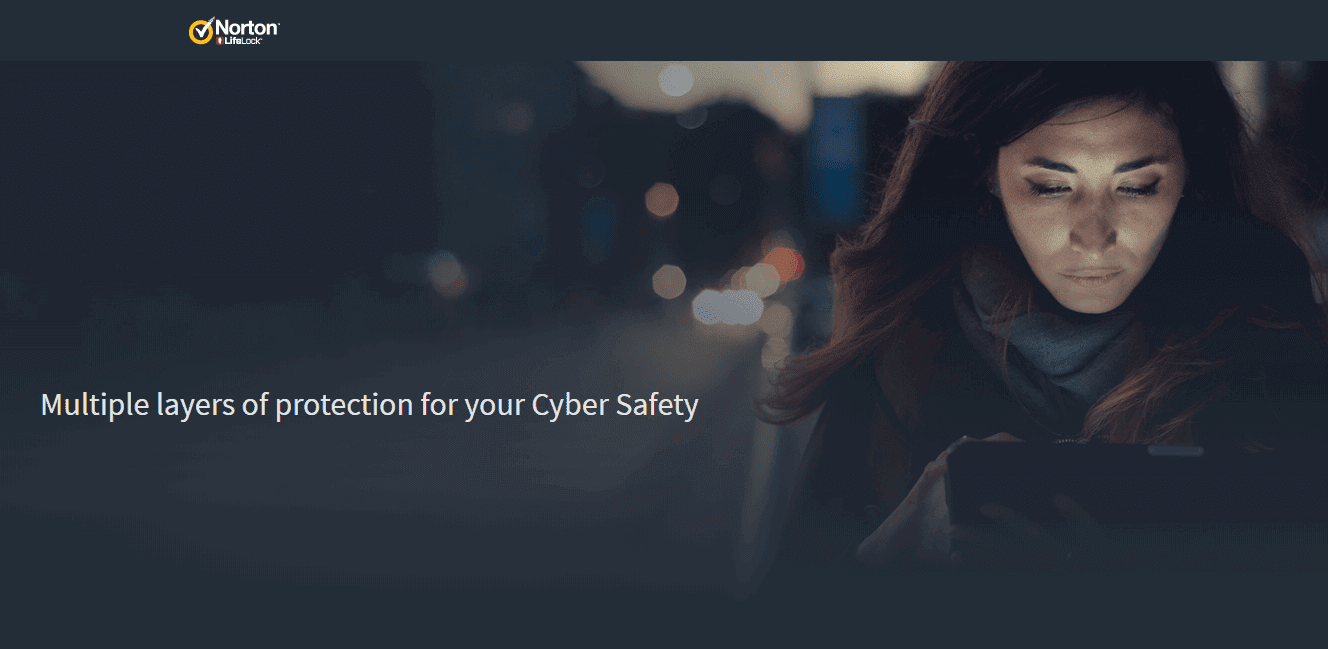 Pros: Smart Firewall feature.
Weaknesses: Cloud backup capacity is not as big as that of other antiviruses.
Price: $ 49.99
The majority of antiviruses discussed in this article are sold in several packages at different prices. If it's too complicated for you, Norton 360 Deluxe can be an alternative.
This antivirus is only available in one package which is priced at $ 49.99 per year. You can use it on five devices at the same time. The operating system support is complete: Windows, Mac, Android, and iOS.
With this price, the facilities provided by Norton 360 Deluxe are quite diverse, including a built-in VPN, password manager, and webcam protection.
However, there are still other features that are superior to this well-known antivirus. First, there is an encrypted cloud backup facility with a capacity of 50GB so you can store important files safely.
In addition, there is also a smart firewall feature that monitors data traffic in and out of your device. If the Norton system encounters an unusual stream of data, it blocks the source.
Finally, in this antivirus, you will find a feature that monitors the presence of your email account on the dark web. This is a part of the internet world that cannot be accessed with a normal browser. This is where illicit trade is common.
Norton 360 Deluxe helps you by letting you know that your email account data is sold there. Thus, you can change the password or delete it.
The unfortunate thing about Norton 360 Deluxe is its cloud backup feature. In addition to the relatively small capacity, this facility can only be used on Windows devices.
Visit:- Website
10. F-Secure Antivirus SAFE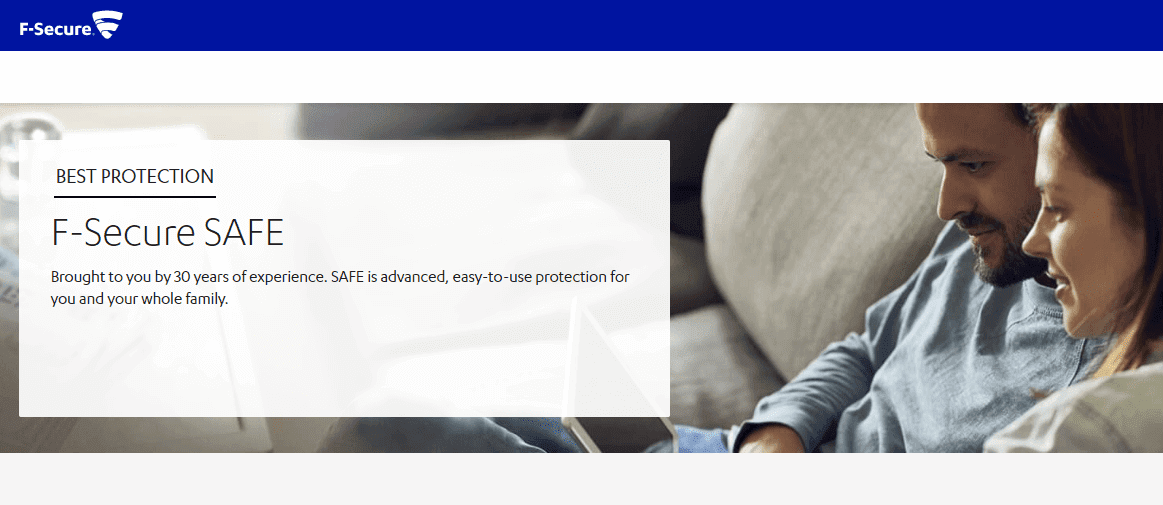 Pros: One of the most affordable antiviruses on this list.
Weakness: Does not have a variety of extra features.
Price: Rp. 399,000 – Rp. 4,712,000
F-Secure Antivirus SAFE is arguably one of the simplest antiviruses on this list. In addition to protection from viruses and ransomware, you will get browser protection. This feature will notify you if there are dangerous sites.
Along with these facilities, your connection will be immediately encrypted when doing internet banking.
Like the other antiviruses in this article, F-Secure Antivirus SAFE provides parental control. With this, you can limit the duration of the baby's internet access and sites that can be visited. You also don't need to worry when children use your device.
F-Secure Antivirus SAFE can also be used as a tracker for your Android or iOS device. Besides being in charge of telling the location of the device, you can use this facility to lock it.
Indeed, this software does not have extra features such as VPN, web tracker blocking, file protection, and others. However, F-Secure Antivirus SAFE is one of the most affordable antiviruses on this list.
With Rp. 399,000 per year, you can already use it. Moreover, this antivirus can be installed on three devices at once.
Of course, there are other packages that can facilitate more than three devices at a higher price. In fact, you can install this antivirus on 25 devices at a cost of Rp 4,712,000 per year.
Visit:- Website
11. Comodo Antivirus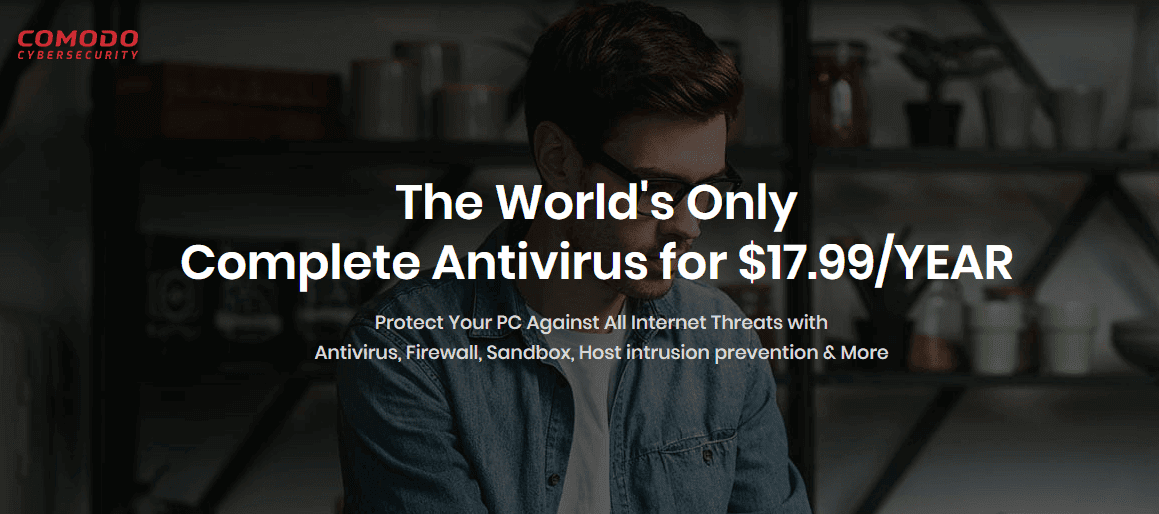 Pros: Antivirus with file scanning features in the most affordable virtual storage.
Weakness: Does not have a variety of extra features.
Price: IDR 260,000 – IDR 289,000
Want quality antivirus at a more affordable price? Comodo Antivirus can be tried. You can install it on one device at a cost of Rp. 260,000 or three devices for Rp. 289,000. Both are paid for one full year.
Like F-Secure Antivirus SAFE, Comodo does not have a myriad of features. However, his abilities should not be underestimated.
This antivirus is equipped with auto containment technology, a method that runs unknown files in a virtual storage system to check for viruses.
Thus, your computer is not only protected but also not burdened with the performance of the Comodo Antivirus.
Not only that features that can launch your device. When the antivirus mode game is turned on, the virus database update and the scheduled scan will be postponed so you can enjoy the game.
In addition, Comodo Antivirus's extra features include 50GB backups, file encryption, spyware removal, and protection when conducting online transactions.
Fortunately again, all of these antivirus facilities can be enjoyed on all supported operating systems: Windows, Mac, iOS, and Android.
Visit:- Website
12. Webroot SecureAnywhere Antivirus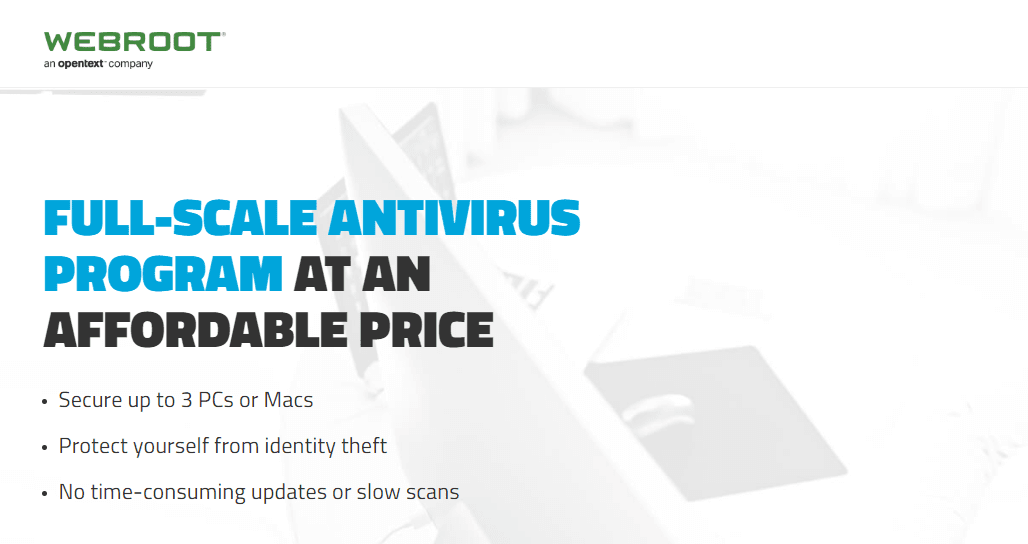 Pros: Small antivirus.
Weaknesses: For users who want more features, this antivirus is minimalist.
Price: $ 29.99 – $ 37.49
If you need a super lightweight antivirus, Webroot SecureAnywhere can be the right choice. This antivirus only takes 15MB of your computer's storage when it is installed. Moreover, it can scan all files with an average speed of 20 seconds.
In addition, Webroot SecureAnywhere has a simple, but powerful security system package. Its anti-phishing feature will protect you from dangerous sites when surfing in cyberspace.
In addition to protection in the browser, there are also facilities that protect your identity so that hackers do not get stolen. As with some of the other antiviruses on this list, Webroot SecureAnywhere ensures webcam security and internet connection as well.
Unfortunately, there are no other features offered by this antivirus. However, the price is no less affordable than before.
For one Windows or Mac device, you only need to pay $ 29.99 per year. If you need it for three devices, it costs $ 37.49 per year. Fun, you are allowed to taste all of its functions for 14 days for free.
Visit:- Website
13. Avast Antivirus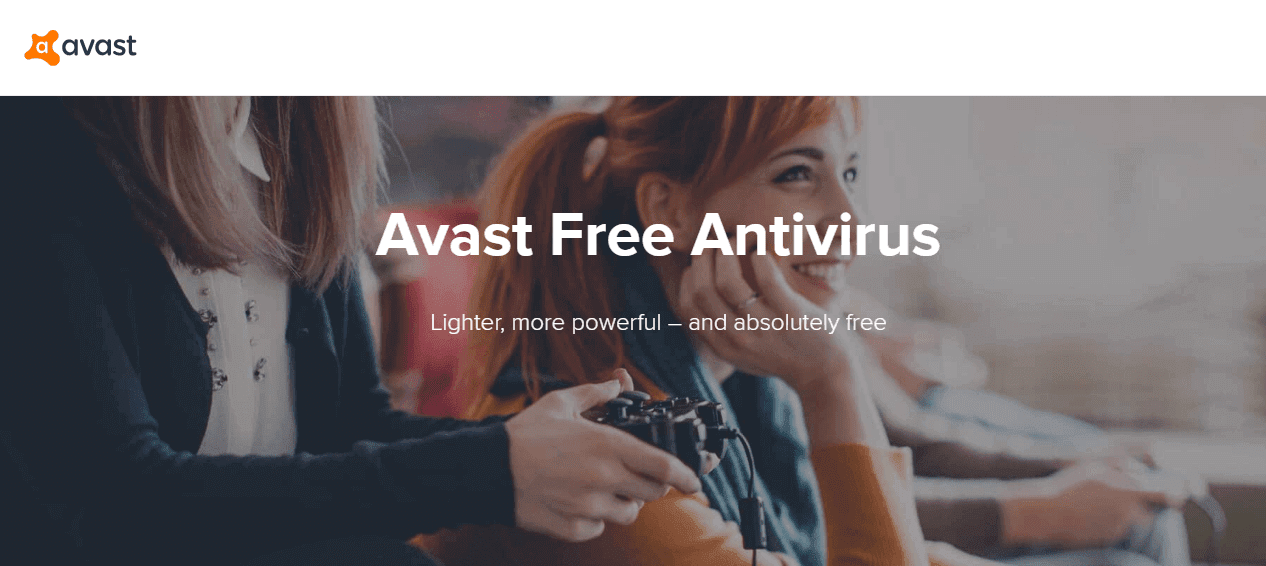 Pros: Free, but has a file scanning feature in virtual storage.
Weaknesses: Not many features offered.
Price: Free
Ten antiviruses that we have discussed are paid. However, that does not mean that all free antiviruses lose their capabilities.
Avast Antivirus is one of the best free and reliable antiviruses. Although free of charge, this software is able to prevent viruses, malware, ransomware, and phishing attacks before they can affect your device.
As performed by Comodo Antivirus, Avast checks suspicious files in virtual storage so that the computer is not burdened.
In addition, Avast also works as your cybersecurity advisor. Not only does it scan for blind spots on home Wi-Fi networks, but this antivirus will also notify you when there are unsafe device settings, weak passwords, and software that doesn't update.
You can take advantage of all these facilities on Windows, Mac, Android, and iOS devices.
Visit:- Website
14. AVG Antivirus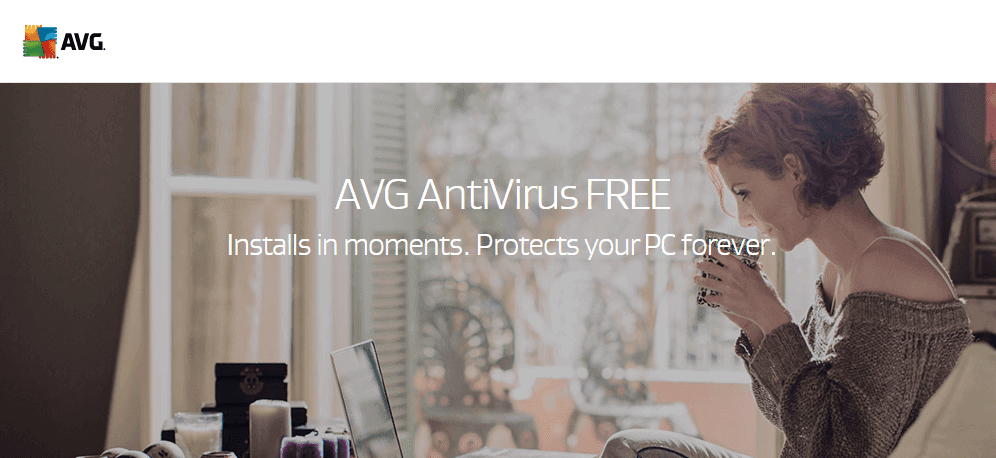 Pros: Free antivirus with device performance analysis feature.
Disadvantages: Only provide protection against viruses, malware, and spyware.
Price: Free
Besides Avast, another free antivirus that you can try is AVG. Although simple and does not have extra features such as backup, VPN, and file protection, an antivirus that has been known for a long time can be trusted.
AVG is free, but the threat that can be overcome is not just viruses and malware. You can use this antivirus to prevent spyware and ransomware attacks too.
In addition, AVG will also secure your browsing activities from links, e-mail attachments, and download files that contain danger. Not to forget, there are also features to scan for performance problems of your device.
AVG can be used on Windows, Mac operating systems. and Android.
Visit:- Website
15. Microsoft Security Essentials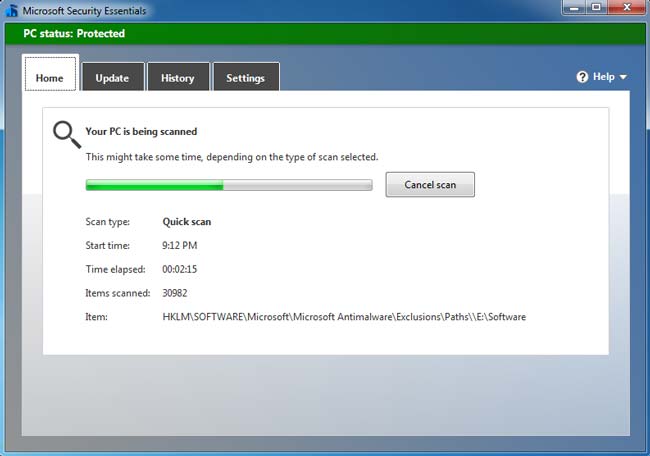 Microsoft Security Essentials or MSE is a free antivirus product that provides PC protection against various types of malicious software such as viruses, spyware, rootkits, and Trojan horses. Built by virus definitions and virus scans similar to other Microsoft antivirus products, MSE provides real-time protection, continuously monitors activity on the computer, and scans new files when downloaded or created and automatically detected threats.
Visit:- Website
16. Adaware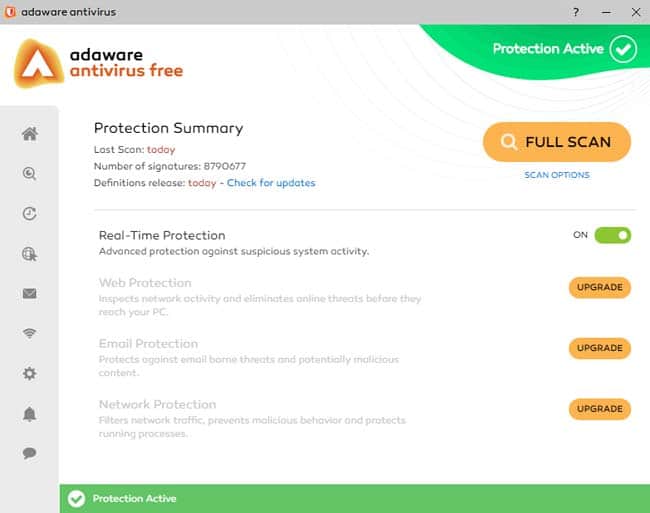 Adaware is free antivirus software that provides complete protection against viruses and anti-malware, combining the technology of Lavasoft, a pioneer of antispyware with traditional antivirus protection. This software protects a computer or laptop from online threats so users can focus on the things that are important, safely connect with friends, check emails, and watch videos calmly. AdAware support for windows 7, 8, 8.1, 10.
Visit:- Website
17. Comodo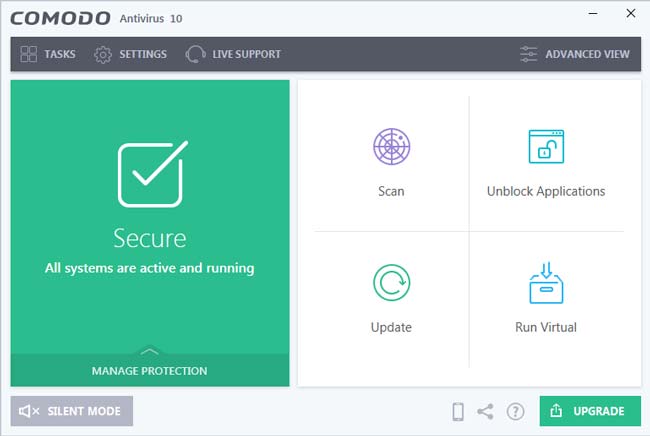 Comodo is an excellent antivirus program and Security Solution, one of the best and free choices. Comodo Antivirus protects PCs from several sources of threats. This software uses other technologies to make the whole process silent but is still very effective. Comodo Free Antivirus works on Windows 7, 8, 8.1, 10.
Visit:- Website
Also Read:
Conclusion:
So, friends, You could try any of these 17 security software based on your budget and the importance of security. This software could surely help you and meet your needs at a very reasonable price.
Don't forget to bookmark and always visit every day at Technadvice.combecause you will find the latest Technology Android games, Mod Apk, and apps ETC, that we will update every day.