Top 13 Best Android Download Manager Software For Android – Are you someone who likes to download large files through an Android device? If so, it's time you have a download manager application.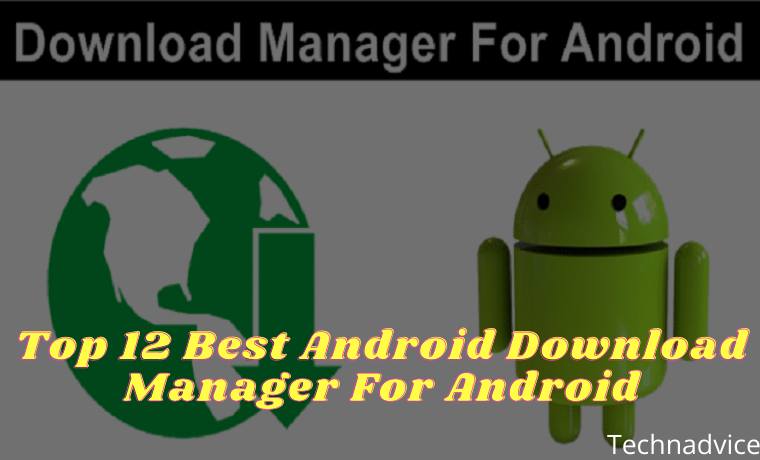 Top 13 Best Android Download Manager For Android 2023
Unlike the default Android downloader feature, through the application later you can get many benefits, ranging from a faster download process, can pause or resume of disconnected download files, and much more.
Read more:
The way the application works is also quite simple, where it will optimize the downloaded file with a speed many times more than usual. Thus, you do not have to wait for long to be able to access the file that you have downloaded.
Here is a list of the best download manager applications for Android that make the download process faster.
#1.

µTorrent Torrent Downloader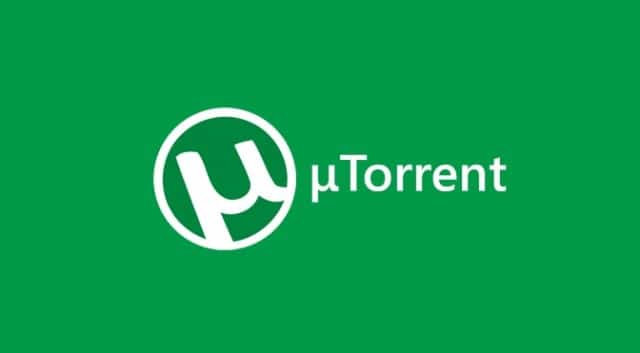 uTorrent is an application that helps you to be able to download large files on the internet. This application can only work when you are on a WiFi network.
For those of you who like to download movies or other large files, of course, this application is the right choice. Because he was able to download large files with optimal speed. Not only that but the files that you download later also will not be limited.
In other words, you can even download tens of GB of files. Another advantage that you can enjoy later where you can be integrated directly with the torrent file provided by BitTorrent.
#2.

 Advanced Download Manager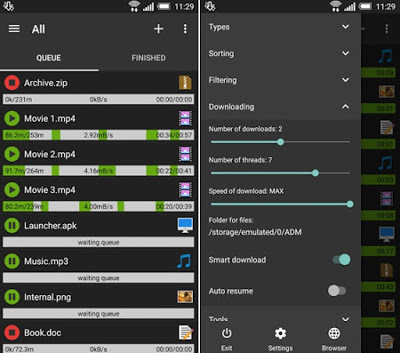 Besides having the advantage of downloading large files quickly, Advanced Download Manager also offers advantages that the download manager application may not have.
How not, because users can download up to three files simultaneously with maximum download speed. Amazingly, users can also stop the download process that takes place to continue later. Cool right?
Those of you who are curious about the multi-threading feature that makes downloads faster can immediately prove it by downloading large files. More than 50 million Android users have proven it, you are not interested?
#3.

 Download Manager for Android
Download Manager for Android is one of the best and fastest download manager applications that can download large files of more than 2GB. This sophisticated application made by  Renkmobil Bilisimsupports various file formats, ranging from APK, RAR, ZIP, MP3, DOC, and many more.
Just like similar applications in general, through this application, you can pause files or even continue the disconnected downloads. Not only is the size lightweight but maybe this application is the only one that has a user interface that is much better than similar applications.
Interestingly, here you can send the downloaded file to the computer. Provided that you are still on a WiFi network. Indeed, the shipping process or the byte transfers provided by this application can only be accessed when on a WiFi network.
#4. 1DM for pc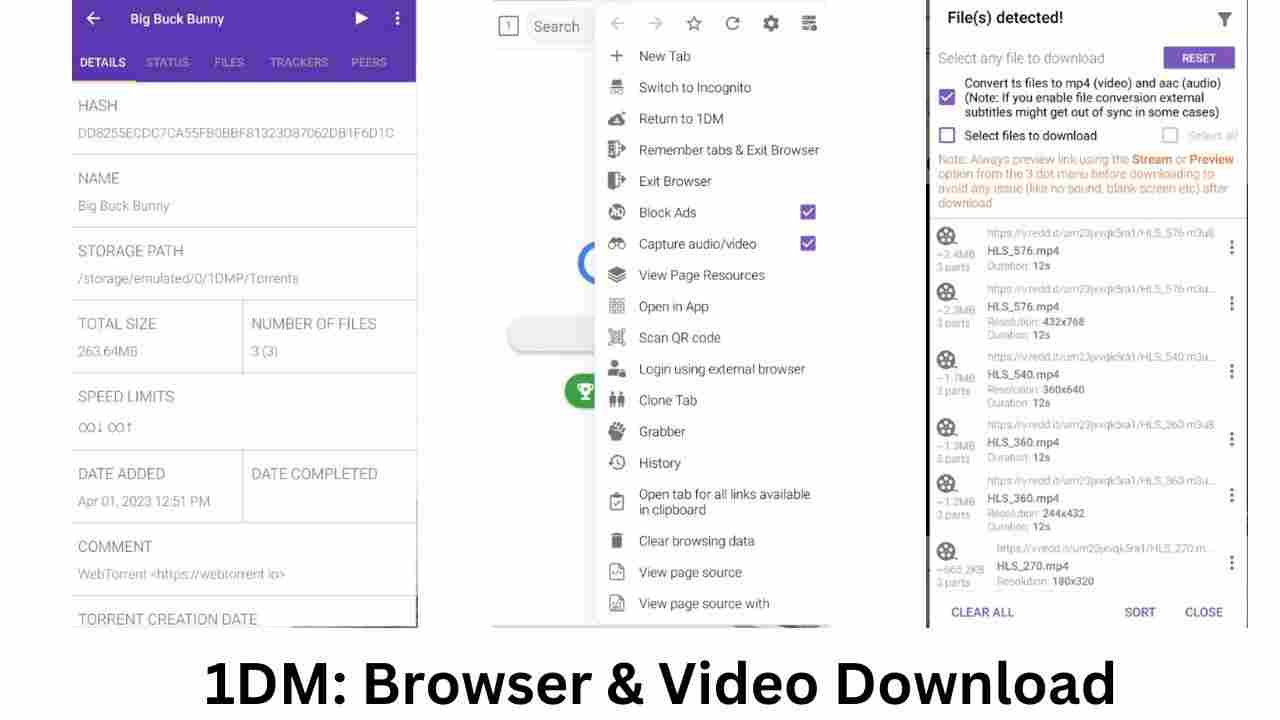 1DM allows users to download various types of files from the internet, such as videos, music, images, and documents, with faster download speeds compared to the built-in download manager on Android devices. You can also download 1DM for PC with an Android emulator.
The app supports multiple protocols, including HTTP, HTTPS, FTP, and Torrent downloads. It also has features like pause and resume downloads, and download scheduling, and supports multiple file downloads at the same time. 1DM also includes a built-in browser for easy file download. It also has a customizable interface with various themes and supports various languages.
#5.

 Turbo Download Manager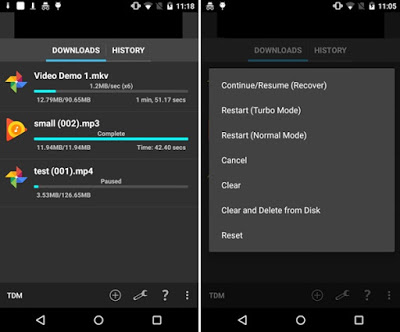 Are you a person who likes to download large files through an Android device? It will be maximal if you use Turbo Download Manager. Yep, the article can increase download speeds up to 5 times.
The way it works is quite easy, you only need to copy the download link that you get and then put or paste it into the features provided by this application.
As emphasized by the developer, TDM cannot support downloads coming from YouTube because of Google's service requirements.
#6.

 Download All Files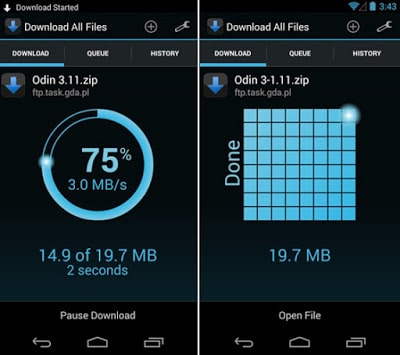 As one of the download manager applications with more than 50 million users, of course, he has been trusted and relied on in downloading various types of files at speeds that are second to none.
Through this application made by  
MDJ Software
, you can download all types of files via the Internet. No exceptions to
links
 originating from
YouTube
with the copyrighted origin and banned by 
Google.
Just like similar applications, here you can pause or even continue downloading files that were disconnected before.
#7.  IDM Download Manager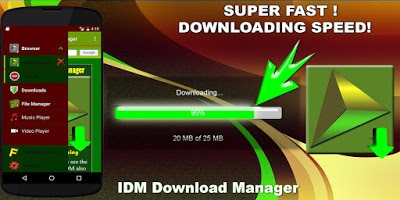 IDM Download Manager can efficiently download and manage various types of files that you download via the internet. If you are a person who likes to download, maybe this one application is mandatory for you to install.
Some of the advanced features available here are; the file download process is more optimal, can easily manage downloaded files, integrates with Google Search, can resume disconnected downloads, is supported by a good UI (User Interface), and many more.
By having a myriad of advanced features, this application is certainly a complete package for those of you who like to download music, documents, movies, etc. to make it easier and faster.
#8.

Loader Droid download manager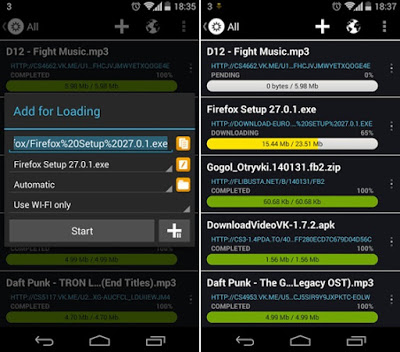 Not satisfied with the download manager feature available on your default Android device? If so, now you can rely on the 
Droid Loader. 
Because this application can manage and download various types of files with an
optimized internet connection
, be it 3G, 4G, or via a
WiFi network
.
In addition, the application made by  Dmitry Voronkevich also has a user-friendly appearance in which users will feel comfortable with the dark concept in this application.
#9.

 Download Accelerator Plus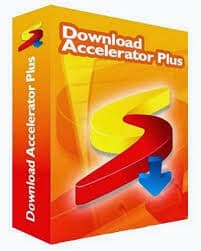 Although lightweight, the application called Download Accelerator Plus is proven to be able to improve the download process through multi-threaded functions. Not only that, but it also has an auto-resume feature that allows users to be able to continue the download process that is stopped or disconnected.
Some types of files can be downloaded such as RAR, MP3, APK, DOC, AVI, and various other popular file types.
The way these applications work is quite simple, it will divide the file into several parts and use the multi-thread function so that the download process is faster and more stable,
#10. Super Download Lite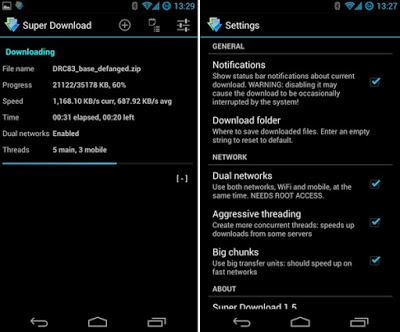 Not only serves to manage downloaded files very well but Super Download Lite is also equipped with a myriad of advanced features that are usually embedded in similar applications in general.
For faster downloading, you can use two networks simultaneously, namely through cellular data and WiFi. To enjoy these features, unfortunately, the Android device that is used must be in a state of the root.
Super Download Lite
#11.Fast Download Manager
Fast Download Manager allows you to make the download process easier and faster. He is also able to download 10 files simultaneously with optimal speed.
This application will automatically detect links that you open from the browser. If the link comes from good hosting, maybe the download process will be much faster so there is no need to wait longer.
#12.

 PowerDownloads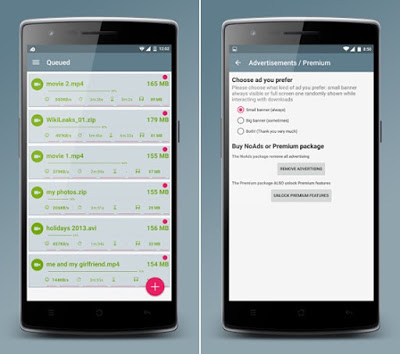 Although not as popular as previous download manager applications, PowerDownloads has a myriad of advanced features that cannot be underestimated.
In addition to functioning as a downloader, it also has support for sending files downloaded to the TV which is equipped with Chromecast features. 
Through this application, users can download various types of files and can download up to 8 files simultaneously. Interestingly, the user is given the option to place the ad position when using this 
zer0lab
 application
. Cool right?
#13.

Download Blazer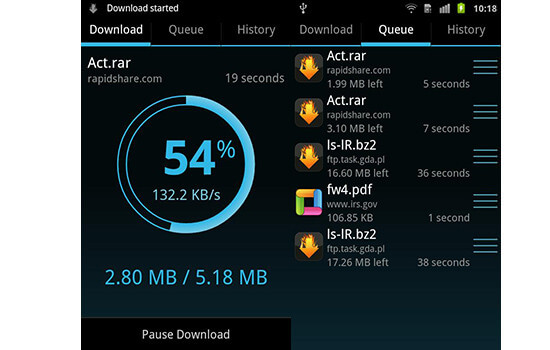 Like other download manager applications, Download Blazer also promises faster download speeds. You can pause downloads, resume interrupted downloads, manage file queues, and integrate with most browsers.
Download Blazer
Conclusion:
So, friends, This is the explanation of the top 13 best Android download managers for Android, so that you can download large files faster. What are you waiting for? Let's prove the sophistication of the above application right now!
Don't forget to bookmark and always visit every day 
Technadvice.com
because here you can find the latest technology information such as How-to Guide Tips and Tricks Blogging Digital Marketing Windows Android Root Social Media games, ETC. Best of luck.