Know How Firewalls Work To Filter Network Traffic – For those of you who are curious about how a firewall works to filter network traffic, you can see the explanation below. The firewall itself is a network security system that is able to monitor incoming and outgoing network traffic.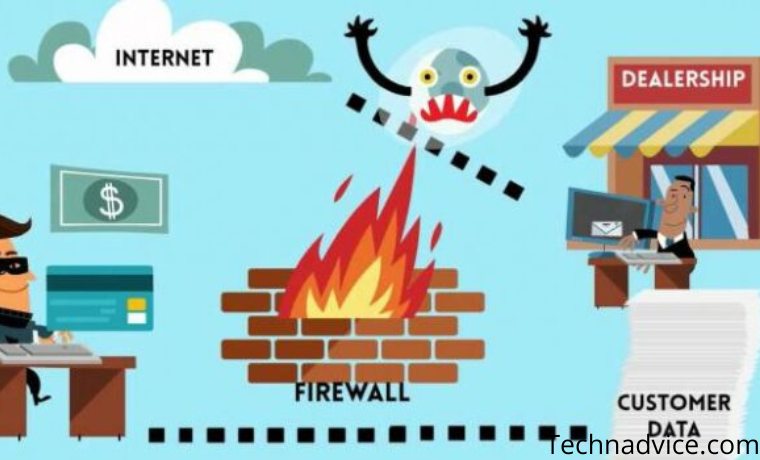 Know How Firewalls Work To Filter Network Traffic 2023
In fact, the firewall is able to block data packets based on the security rules of each device. A firewall will also help protect your computer from various threats on the internet network.
Read more:
Firewalls are divided into three basic types of network firewalls. First, packet filtering (stateless), stateful firewall, and application layer. All three have different characteristics.
For example, packet filtering (stateless) will check each packet separately. It aims to determine the state of the connection and allow or deny based on individual packets.
Meanwhile, a stateful firewall is in charge of determining packet connections. Its job is to collect related packets until the specified connection state is applied. Finally, the firewall application is in charge of analyzing the data that is being sent.
Basically, the firewall is divided into two. The first is a hardware-based firewall. This firewall is a hardware device in a network system such as a router. Usually, hardware firewalls require configuration to be able to work effectively and optimally.
Hardware-based firewalls use filtering techniques to determine the main packet and its destination. Later the firewall will compare each incoming data based on the previously set rules to decide whether it is permissible to proceed to the next stage or not.
Furthermore, this software-based firewall is used and becomes a solution for network protection for every user. Usually, this one falls into a separate application category or as an additional feature.
However, most of these software-based firewalls are part of the anti-virus software. Later the firewall will help protect outbound and imported traffic, including preventing the computer from incoming viruses.
Complete Guide How Firewalls Work To Filter Network Traffic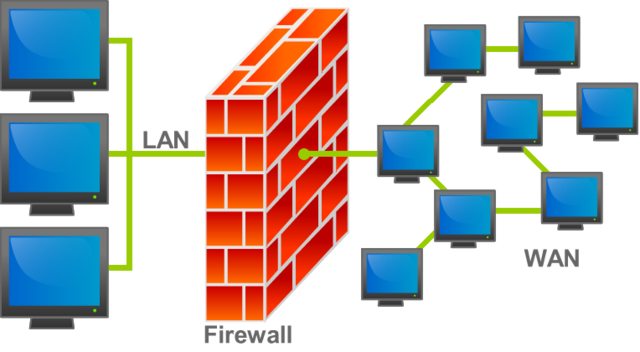 Now, after knowing a little about firewalls, it's a good idea to also know how firewalls work to filter network traffic. Basically, the firewall will analyze each incoming network one by one based on predefined rules.
After that, the firewall will filter traffic if it is not safe or comes from an unknown source. This is certainly done to prevent dangerous threats.
A firewall will protect network traffic at the entrance of a computer, also known as a port; information exchange path with external devices.
In addition, firewalls work to make computers perform much better. The firewall will ensure you access the internet to safe sites so that data theft does not occur due to entering dangerous sites.
For example, the use of computers in company offices. Every company has many departments in it, however, it turns out that each department has a limited number of computers.
This firewall serves to close access for other employees to enter other departments. This is because firewalls help to safeguard employee data.
So a firewall is very necessary because it is able to protect important assets and information that are usually stored on computers. You can also feel at ease with this firewall because other people can't hack your computer.
Firewall Function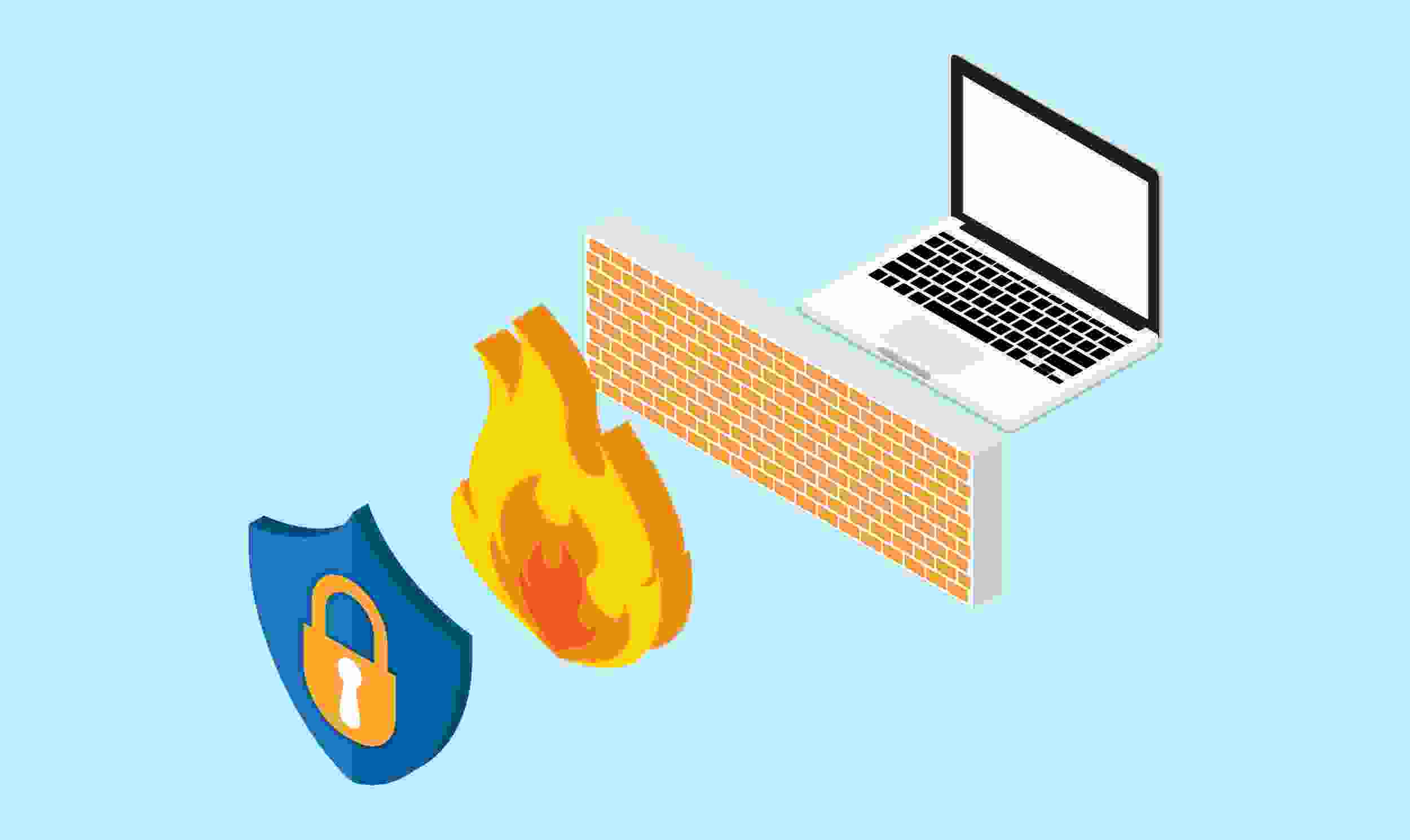 Now, after knowing how a firewall works to filter network traffic, you also need to know some firewall functions which will be explained below:
#1. The firewall will Block Unwanted Content
The first function of the firewall. The firewall will help you to block unwanted content. You can set what content you want to see and what content you don't want to see. Later the firewall will block these contents.
#2. Firewall Helps You Protect Personal Data
Furthermore, the firewall serves to protect your personal data from hackers. If you open a malicious site, the firewall system will help secure your computer from various threats. So, you can feel calm because your data will definitely be protected.
#3. Firewall Monitor Bandwidth
Another function is the firewall will monitor bandwidth. Basically, the firewall will prioritize bandwidth related to business content required by users. In addition, bandwidth also helps you to limit your activities in browsing the internet with content you don't want to see.
#4. Firewall Able to Access VPN
Another function of the firewall is to help access the VPN (Virtual Private Network). By activating a VPN, you can access all websites or content that is blocked by certain parties.
#5. Manage and Log Network Traffic
Finally, the firewall helps you to manage and log network traffic. So that later you can monitor the internet network and find out if there are threats that can threaten your personal data.
Well, you should know that the slowing down of your device's performance is a sign of the entry of a virus. Well, to avoid this you can maximize the function of the firewall as an antivirus.
Firewall Characteristics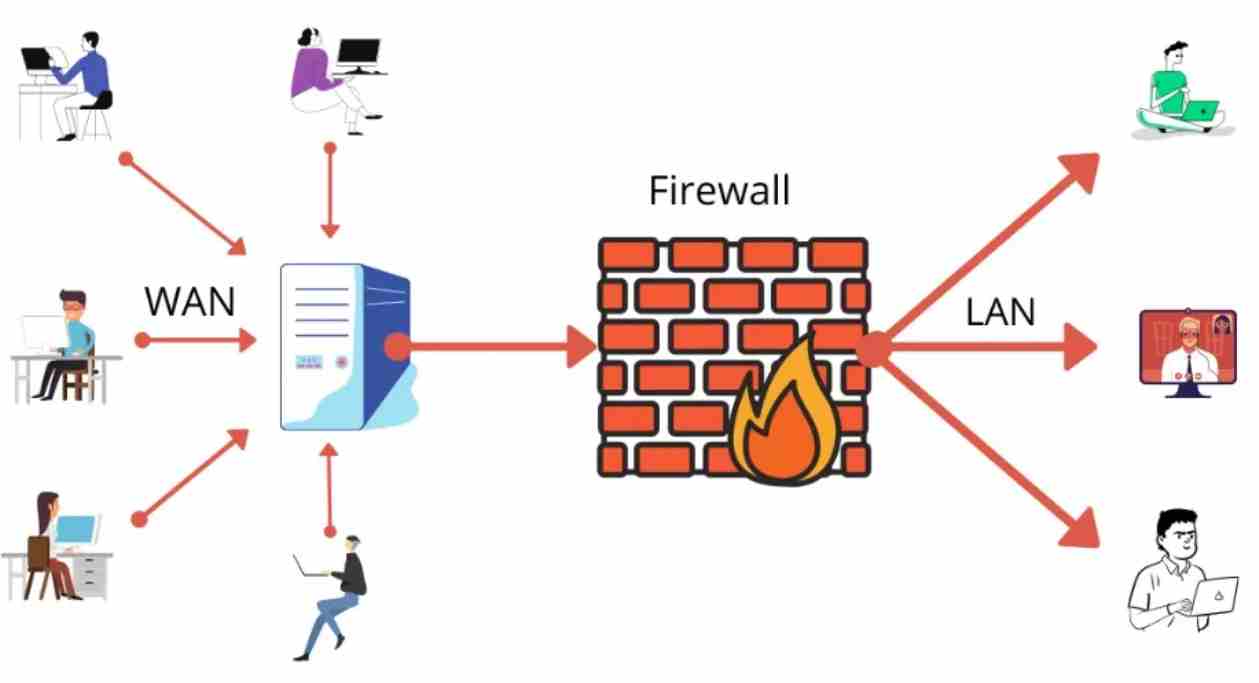 After knowing the meaning of a firewall, how it works, and its function, you also need to know some of the characteristics possessed by a firewall. The following are the characteristics of firewalls:
Firewalls must be stronger and more immune to various attacks from outside or external. This makes the computer operating system more secure and the use of the system runs well.
Only registered activities may be carried out. In this case, users can make settings or policy settings in their local security configuration.
All activities that come from inside or outside must go through a firewall so that the firewall can limit or block sites that are harmful to your computer.
Techniques Used by Firewalls
When carrying out its duties, the firewall has several techniques carried out, including:
#1. Service control (control the service)
The technique commonly used by firewalls is as a service control. Usually, the firewall will check one by one the IP address and port number used in both the TCP and UDP protocols and even software for proxies that will accept requests for service before allowing it.
#2. Direction Control (control the direction)
Usually, there will be many requests for services that will be recognized by the firewall, so the firewall helps to control the direction not to go through it.
#3. User Control (control the user)
As the name of the technique suggests, it turns out that the firewall is able to control its users. For example, the original owner of the computer is able to access the entire website or sites according to the content that has been selected at the beginning, but on the other hand, non-original users will be refused to visit certain sites according to the policies chosen by the user.
#4. Behavior Control (control of treatment)
Finally, the firewall will help you to control the behavior. For example, if there is one Gmail account that keeps sending the same message over and over again, then the firewall will consider the message spam.
Conclusion:
That's a discussion of the definition of a firewall, how a firewall works to filter network traffic, firewall functions, firewall characteristics, and techniques used by firewalls in carrying out their roles.
Don't forget to bookmark and always visit every day Technadvice.com because here you can find the latest technology information such as How-to Guide Tips and Tricks Blogging Digital Marketing Windows Android Root Social Media games, ETC. Best of luck.