Download GCAM Redmi Note 10 / Pro and MAX Latest Version – Before sharing the google camera Redmi note 10 / pro, first read about this cellphone.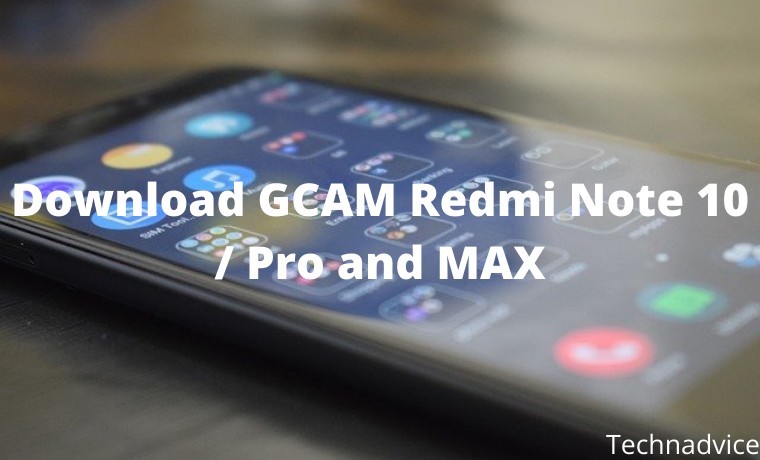 Download GCAM Redmi Note 10 Pro and MAX 2023
The Redmi Note 10 Pro is one of the most anticipated launches of 2021. Indeed, the acclaimed Redmi Note lineup got a massive upgrade in terms of cameras and displays.
Read more:
The company upgraded the camera sensors on all three phones of the Redmi Note 10 series. The vanilla Redmi Note has a 48MP camera, while the Redmi Note 10 Pro and Pro Max (Indian variant) are equipped with 64MP and 108MP sensors.
One of the coolest is, that the newer Redmi Note 10 series phones support the Pixel 5 Camera app (aka the GCam Mod port). Here you can Download Google Camera for Redmi Note 10 Pro and Note 10 Pro Max.
What is Google Camera (GCAM)?
Google Camera   (GCam)   is the official camera app on Pixel devices. This is a highly optimized camera app that gives Pixel phones an edge over every existing device. Now, GCam can be ported to other supported devices as well.
GCam Mod brings the Google Camera app to multiple smartphones and ensures that all features work with it.
There are several versions of GCam. Some versions are for multiple Android smartphones, while others are made specifically for a single smartphone.
Download GCAM Redmi Note 10 Pro dan Pro Max
Xiaomi's tenth-generation Redmi Note 10 series phones support the Camera2 API out-of-the-box along with RAW support.
You can simply sideload one of the GCam ports listed below from the Pixel 5 on your Redmi Note 10 lineup phone.
Here we attach the latest GCam 8.4 ports by BSG and GCam 7.3 by Urnyx05, apparently, both ports are compatible with Redmi Note 10, Redmi Note 10 Pro, and Redmi Note 10 Pro Max (Indian variant).
The best thing about the collection below is, that we will continue to update this article in the future and add new ports, so stay connected with us.
GCam 8.4 does not require any changes but, if you are using GCam 7.3 on your Redmi Note 10 series phone, then you can apply the settings listed below for better results.
How to Install Google Camera (GCam) on Redmi Note 10 Pro and Redmi Note 10 Pro Max
First, Download the GCam Mod from the link above.
Once downloaded, install the Google Camera APK on your Redmi Note 10, Note 10 Pro, and Note 10 Pro Max.
Then, open the app & grant the required permissions like Camera, Mic, Storage, and Location.
There he is.
Now you can start using GCam on your Redmi Note 10 Pro Max with features like Night Sight and Astrophotography Mode.
Recommended settings
For  GCam 7.3
First, download this configuration file on your smartphone.
Now create a new folder with the name GCam.
Open the GCam folder and create another folder named configs7.
Now paste the configuration file inside the configs7 folder.
Once done, Open the Google Camera app and double-tap on the black blank area placed next to the shutter button.
Tap on the settings shown (with rnote10-config.xml), available in the popup & hit the restore button.
Go back to the app drawer and then open the app again.
Disclaimer: All forms of download files on the Technadvice.com site are just for educational purposes only.
DMCA: Technadvice.com complies with 17 U.S.C. * 512 and the Digital Millennium Copyright Act (DMCA). It is our policy to respond to any infringement notices and take appropriate action. If your copyrighted material has been posted on the site and you want this material removed, Contact us.
Conclusion:
This is the explanation of how to download GCAM Redmi Note 10 / Pro and MAX, There is no need to make any changes to the latest GCam 8.1 mod port, although you can make some changes as per your requirement from the settings section.
Don't forget to bookmark and always visit every day Technadvice.com because here you can find the latest technology information such as How-to Guide Tips and Tricks Blogging Digital Marketing Windows Android Root Social Media games, ETC. Best of luck.