4 Ways To Enable Dark Mode for Google Chrome – Whether it be Google or Apple, it seems like every software developer is on a new wave that is taking over. Everybody seems to be obsessed with a dark mode that you can implement in the OS or a software application.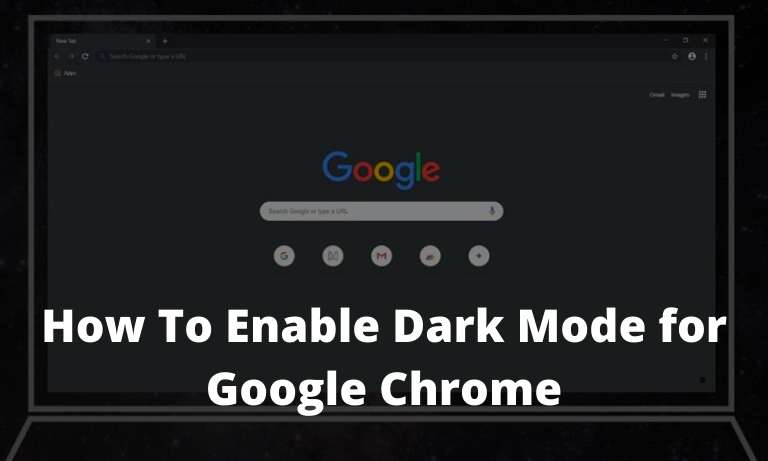 How To Enable Dark Mode for Google Chrome Windows PC Laptop Android 2023
There are many reasons for this mode, says Google. However, the most important one is performance and esthetics. Google firstly implemented this feature on YouTube in late 2018, and it was an instant hit.
Read more:
People were instantly switching from normal to dark mode, but many believe that the majority are changing because of appearance not because of performance.
Even though, everyone seems to be adding a dark mode to their application and many applications already have it.
Sadly, Google Chrome unlike its rivals Firefox and Vivaldi is pretty hard to activate this mode.
Nevertheless, because this mode is activated differently on many operating systems, we have included most of them in this article.
#1. Activate Dark Mode on Windows:
Go to Settings, find Personalization, and then click on Colors and find a switch "Choose your default mode".
Then you can change this to "Dark" and all the applications that support this mode will change to Dark mode. Also, there is no need to restart.
#2. Activate Dark Mode on Android:
This mode is still undergoing the development stage, so some design elements might look a little iffy. However, you can still activate it by going to chrome://flags in the address bar above.
In the field "Search flags" search for the word dark. Two options will come up which are "Android web contents dark mode" and "Android Chrome UI Dark Mode". The first one is google detecting if the particular website has a dark mode and displays it automatically. Even if, there are no such options, the browser will automatically change the site's colors. The second options change the color of the browser interface.
Activate both of these features by tapping on the dropdown menu and tapping "Activate". Then restart google chrome.
After opening Chrome go to settings, and then themes and you should have the option "dark". But if you do not see this then you'll need to restart chrome again and try the process again/
#3. Activate Dark Mode on macOS:
Go to System Preferences, click on General, and select Appearance.
Click on the Dark feature. Like other operating systems, the colors of applications that support dark mode will change colors too.
#4. Activate Dark Mode on iOS or iPadOS:
For now, there is no Dark Mode for chrome on these systems. Google stated that this is in development and will become available as fast as possible.
Nevertheless, there is an option that you can activate that makes it look like you have Dark Mode activated. To do this:
Go to Settings, then General then Accessibility then Display Accommodations.
Now turn on Classic Invert to change the colors on your device, or you can turn on Smart Invert which will not invert the colors of pictures.
Many websites have Dark Mode which will switch on if you have Dark Mode on Chrome activated.
Also, you can make certain websites look like they have a Dark Mode by switching their colors.
This is a beta option, so it isn't available in the settings, however, you can activate it by going to chrome://flags/#enable-force-dark and tapping on enable.
Read more:
Conclusion:
So, friends, This is the explanation of 4 ways to enable dark mode for Google Chrome, Finally, if you have the Dark Mode option activated, the websites will switch colors automatically. Some may look a bit strange based on how they are developed, but this option generally works fine.
Don't forget to bookmark and always visit every day 
Technadvice.com
because here you can find the latest technology information such as How-to Guide Tips and Tricks Blogging Digital Marketing Windows Android Root Social Media games, ETC. Best of luck
.