How To Make Degree Symbol Only Once in Windows – Letters and numbers are available on laptop or computer keyboards, some of which are also available symbols that influence writing, such as summation +, subtraction -, close closing brackets (), percent%, and many more.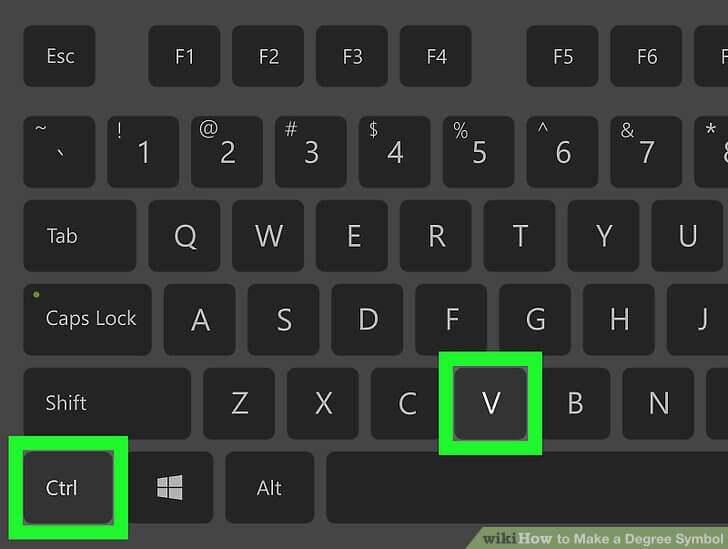 But there are still some symbols that are less available on the keyboard when you want to type formulas, one of which is a symbol of degrees (Celsius and firepit).
This degree symbol is very influential in writing temperature, if it is examined and searched on the keyboard it will not be found anywhere, this can be confusing when you want to write a temperature scale in word, excel, PowerPoint, Outlook, and on the internet.
How do you write a degree symbol?
Actually to replace the degree can use the letter 'o', but if it is read and listened carefully the location of the letter 'o' is below, and if combined with the Celsius symbol it will be read 'oc' not degree Celsius.
To create a degree symbol is actually easy to do using the hidden features on the keyboard that display several other symbols including degrees, but there are a number of other easy ways to do it.
#1: Here's how to make it:
Open notepad for, or it can go directly to where you want to go
Copy symbol degree: °
Finally, paste it to the place you want to insert the degree
If you can't copy it, you can use the hidden features on the keyboard.
Prepare the place you want to insert degrees
Press and hold alt then type 248
If you still can't, you can use one of the software available in Windows, the character map.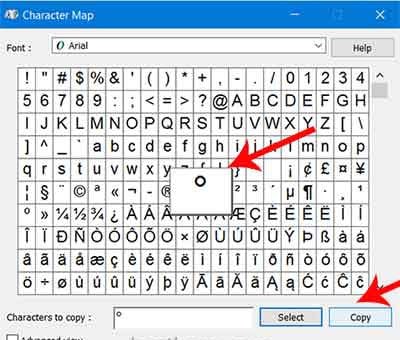 Search and open the character map program
Choose the Arial font
Double-click on the degree symbol
Then click the copy below
Paste it into the destination
If you want to insert in Microsoft Word, you can use the features provided.
This method can be implemented in all word versions: 2007, 2010, 2013 and 2016

Position type first to insert degrees
Enter the insert tab, then click the symbol on the right
Select More symbol at the bottom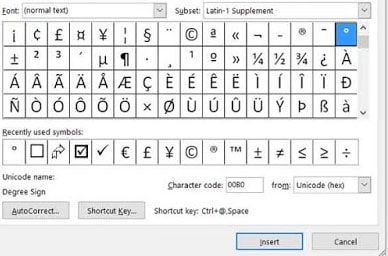 Then double-click the degree symbol
You might want to insert a degree symbol when writing about temperature or measurements in Word.

You can do this using the Symbol drop-down menu or keyboard shortcut, Alt + 0176.
#2: Insert a degree symbol using a ribbon
Place the cursor where you want to insert a degree symbol in the text.
Click Insert > Symbol .
Select Other Symbols.
Select your font from the Font drop-down menu.
Select Latin Supplement 1 from the Subset drop-down menu.
Scroll the symbol, and click enter degrees. Click Insert.

Tip:  After you use a degree symbol, this symbol will appear automatically in the list of Recently Used Symbols on the Symbol Menu.
Insert a degree symbol using keyboard shortcuts
Place the cursor where you want to insert a degree symbol.
On your keyboard, press Alt + 0176.
Note:  This method only works for keyboards that include a 10-digit keypad.
Also Read:
Don't forget to bookmark and always visit every day at Technadvice.com because you will find the latest Technology Android games, Mod Apk, and apps ETC, that we will update every day.