How to Play Google Chrome T-Rex Runner Game – A browser is a software that may be currently very needed by most people Internet users. Yes yes yes, if no browser how we browse here and there?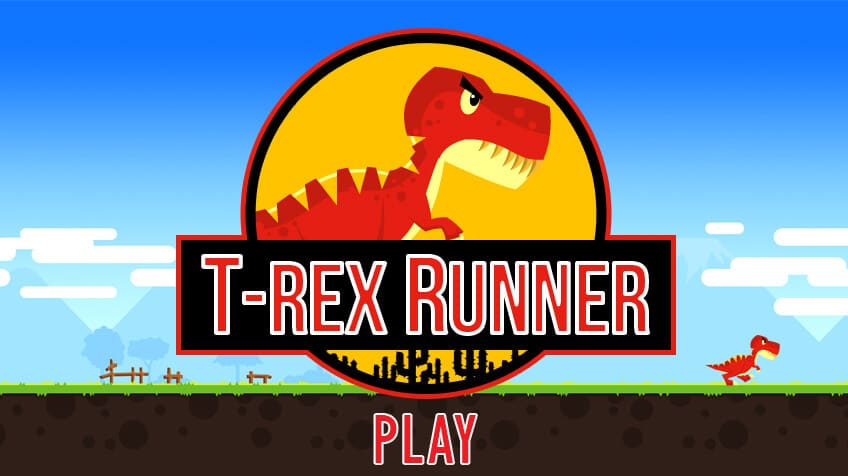 But of the many browsers I know, for example, Internet Explorer, Mozilla Firefox, Google Chrome, Opera, Safari, Baidu Spark Browser, etc.
Only Google Chrome provides the best features and facilities. And Google Chrome also does not take a lot of Rams so it does not make your laptop/computer is not too heavy to run.
Read more:  The Top 10 Best Offline Games to Accompany Fasting
For the Year 2015, it seems Google Chrome to be the best browser in terms of convenience in use, but Mozilla Firefox is still victorious with the number of plugins it has.
And Google Chrome does not stay silent, now Google Chrome is a game called T-Rex Runner when we want to open a web / URL address but we have no internet connection. Or usually, there is writing Unable Connect to the Internet if you use Google Chrome India version.
Best Ways To Play Online Chrome Dinosaur game
1. How to play this T-Rex Runner Game?
Make sure you have installed Google Chrome Browser first if you
have not installed it Download and install first Through this>https://www.google.com/chrome/
Make sure you are not connected to the internet.
Then enter the URL in the address bar and click Enter, eg http://Infomint.net/
Then there will be the words "Unable to connect to the Internet"

or if you use Google Chrome India version of his writing "Can not connect to the internet".
5. To play the game T-Rex Runner NYC, you simply by pressing PASI or Up Arrow key from your keyboard.
And the game you've played, to jump can use/press PASI or UP Button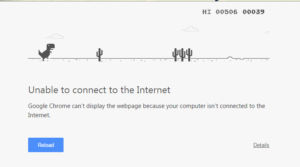 2. Play the Chrome T-Rex runner online game, taken from Chromium
Because Chromium is an open-source browser and T-Rex runner games also function there, the source code game parts have been extracted and are available for download. You can access it here. Because this is entirely JavaScript, there is a way to install this on the disk and start playing.

To play the Chrome Dinosaur game while online, you can simply visit this GitHub page and play the game .. This game was created using the same Chromium source by a  Chinese developer named Wayou Liu.
Not only that. Besides T-Rex, some games have been made that you can enjoy in your free time. Access them here:

3. Play the Chrome Dinosaur Game written in Scratch
There are many versions of the Chrome Dinosaur game on the web. They are made by various game developers and coders. However, I have chosen to share the version written in the Scratch programming language because you can access the code (yes, I like open source) and see how it works. Play here. Please note that you need Flash support to play dinosaur games using this link.
By using "See Inside" in the upper right corner, you can access this Google game code, modify it, and download it.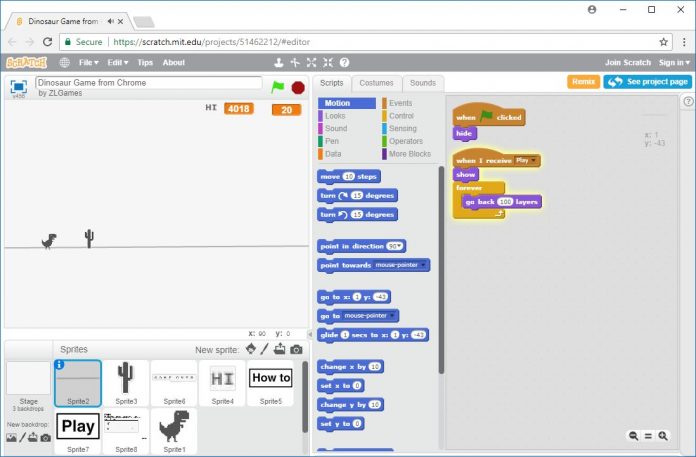 4. Play the game when the computer is online without turning off WiFi
If you don't want to visit some external websites and play endless Dinosaurs games without turning off the internet, there are ways for that.
Simply press Ctrl + Shift + I to open the Developer Tools panel. There, visit the Network tab and look for the Offline option next to Disable Cache. Checkmark the Offline option and you are ready to go. Now, you can play the T-Rex game by trying to access any website.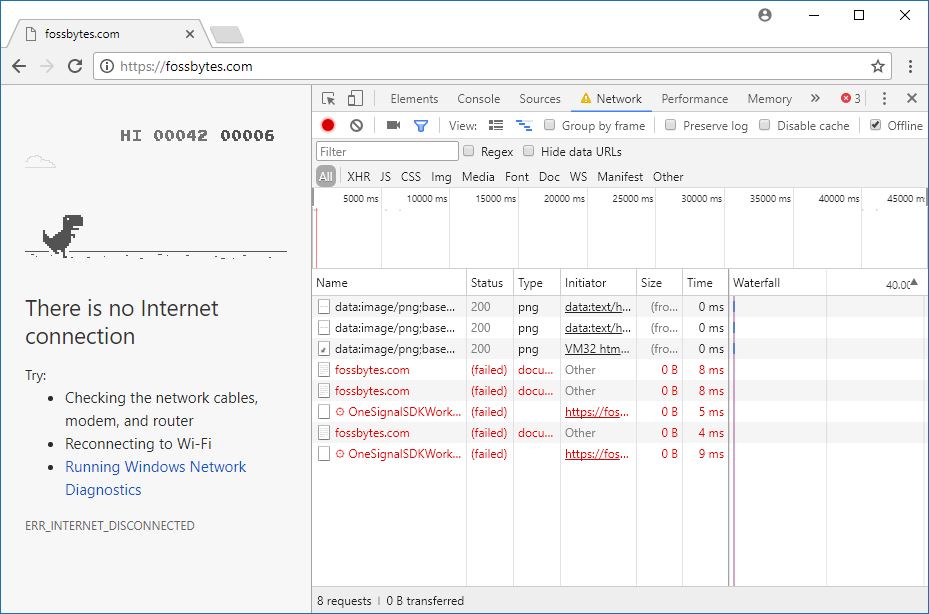 The Final Word:
So, friends,  that's was Above How to Play Google Chrome T-Rex Runner Game, when you can to spare your time. Hopefully useful for you. If there are things you want to ask, please comment.
Don't forget to bookmark and always visit every day at 
TechOught.com
because you will find the latest Technology Android games, Mod Apk, and apps ETC, that we will update every day.