15 Best Video Editing Software for Windows PC – are you looking for Best Video Editing Software? if yes, then don't worry, In this article, we will recommendations for the best video editing software for Windows laptops, and Desktop computers that are suitable for beginners and professionals.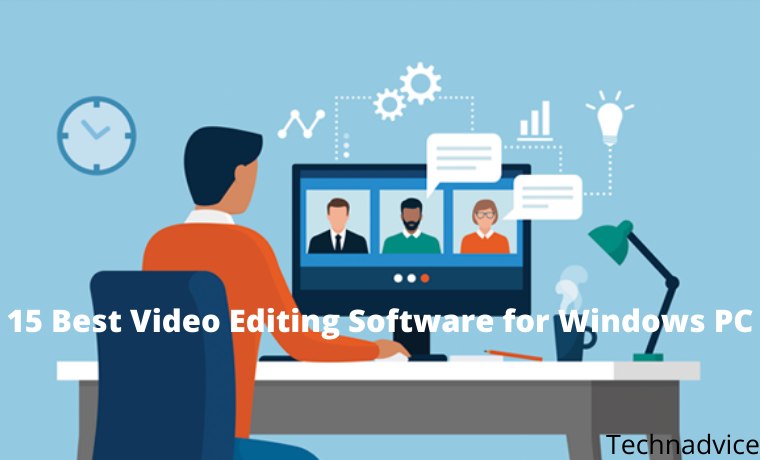 Best Recommended PC Video Editing Applications/Software 2023
There are several advantages and disadvantages that you should know such as RAM specifications, whether or not it is suitable for Windows 7, 8, and 10, and so on.
Read more:
PC video editing applications generally have fairly high system requirements. If the computer or laptop you are using has mediocre hardware, the chances of being able to use this application are very small. In fact, the application can make the gadget hang.
Although most of the applications for watching videos provide high requirements. There are several applications that offer a lightweight system that can be used by anyone. To find out what are the best and free PC video editing applications you can use, see below.
There are PC video editing applications that can be used for free and some are paid. To find out recommendations for video applications that can be used, see more below.
#1. Adobe Premiere Pro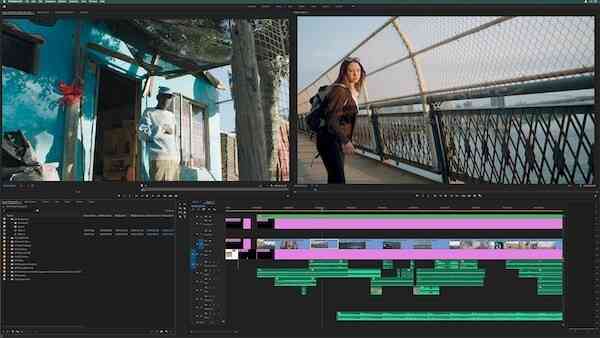 The first video editing application is Adobe Premiere Pro. This application is issued by Adobe company which is known to be very skilled in issuing editing applications.
So far, we have only known image editing applications. In fact, Adobe also provides a video editor. Even with very qualified quality.
The advantage of this application is the collection of assets that can be used entirely. While doing the editing process, you can do all the work easily because of its quite intuitive features.
If you want to use this application, you can first try the application in the form of a trial. Furthermore, if you want to use it, the monthly license fee is around Rp. 300,000.
#2. Corel VideoStudio Ultimate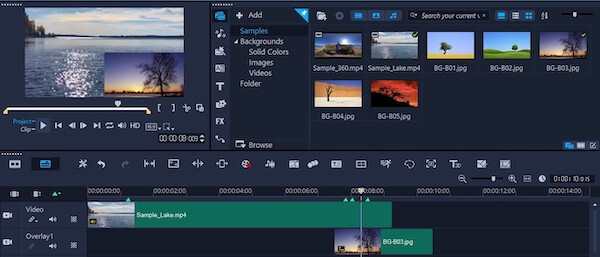 Corel also released an application that can be used to edit videos using a PC. This application can be used for free for 30 days. Next, you have to pay for a license of around 100 dollars.
The advantage of this application is the many features to modify videos or images perfectly. With only modest sources, you can create videos with the perfect look.
If the video that has been recorded has a quality that is not good, it is a bit shaky. This application can also be used to fix this so that when viewing videos it is more stable.
Another advantage of this application is its ability to mask certain videos. The collections are quite large, making it easier for you to edit videos according to your needs.
#3. EaseUS Video Editor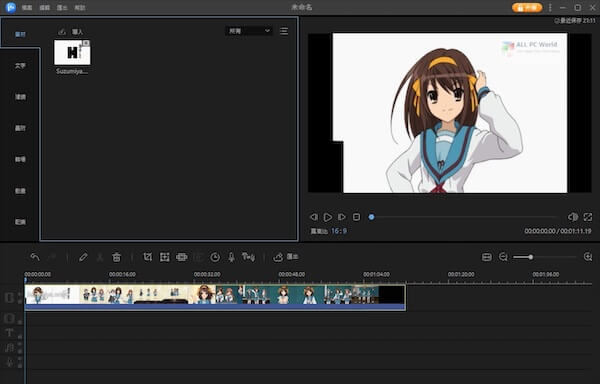 Want to use a video editing application with a quality that is quite capable but free? The EaseUS Video Editor application can be considered to be installed on all types of Windows computers.
This application has a size that is not too large so that when used it is lighter. The computer or laptop you have will not experience hands, especially when rendering video.
The advantage of this free application is that it is able to edit videos with various interesting effects. In addition, you can also add audio elements to it.
This application is also an all-in-one type. By using this software alone, you can cut videos, combine them, and add some effects such as transitions well.
#4. iMyFone Film Video Editor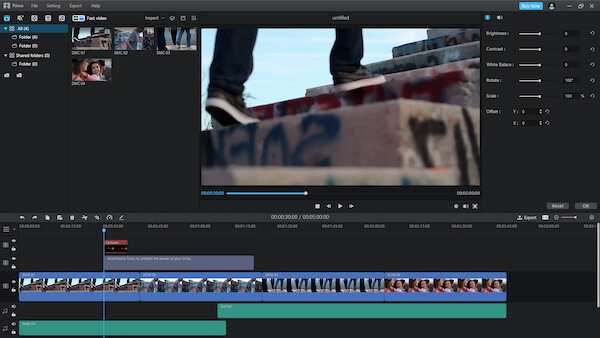 To be able to master this video editor application, there are three features that must be studied well. The first is fast editing. By using this feature you can watch videos quickly and the results are still satisfying.
The second feature is basic editing, the application provides quite a lot of editing tools such as cutting videos to combining several videos and media into one. You can also use the templates that have been provided.
The last is the advanced editing feature, by using this feature you can add multiple media to the overlapping layer. Can add animation and narration in one video scene.
#5. Apple Final Cut Pro X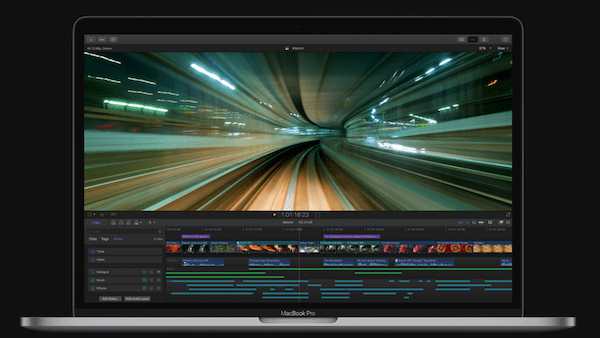 For those of you who use a Macbook, Apple has developed its own application that can be used to watch videos. With Apple Final Cut Pro X, you can watch videos of professional quality.
The advantage of this application is the many premium features provided. Only armed with this one application you can watch videos well. It can even make sorts and short films.
Like other Apple products, this application is priced quite high. What's the difference to being able to buy a license for one vision, it costs around Rp. 4.2 million.
#6. HitFilm Pro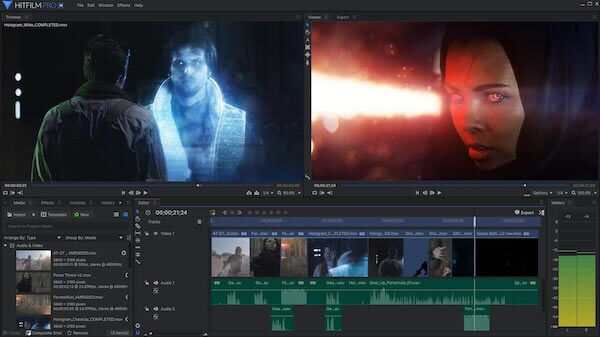 The HitFilm Pro application is slightly different from the video editing applications that will be discussed in this article. This software is intended for video editing used for filmmaking.
Because it has a fairly professional function, the results provided can also be more perfect. The various features and effects offered are also no joke, from standard editing to 3D elements.
Again, there is a price, there is always a way or vice versa. To be able to use this application you have to buy it at a price of around Rp. 4 million. Quite high and comparable to what is given.
#7. Adobe After Effects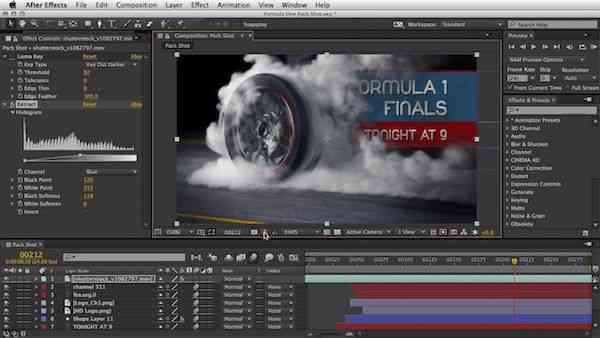 This application is actually used for the final process of video editing. By using this application you can add various captions, animations, and transitions, to other needs until the video is really perfect and can be saved.
For simple video editing like making YouTube or short videos on Instagram. This application can be easily used because it already has enough media or assets.
You just need to use some of the features that are herewith. You can then check the preview first before saving it for sharing on the desired social media.
#8. Lightworks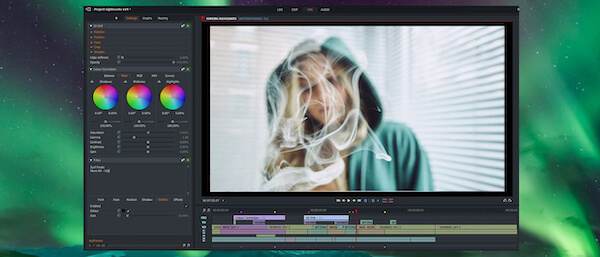 The video-watching application that is quite light to use for Windows computers is Lightworks. Only armed with a unique application you can make videos with perfect quality.
A variety of interesting features and effects are offered so that you can easily skip the editing process. In fact, you can also add various effects such as transitions and sounds.
This application can be used for free until the trial period runs out. Meanwhile, if you want to use it you can choose a monthly review or buy a license forever for about 437 dollars. Quite high but worth the features offered.
#9. VSDC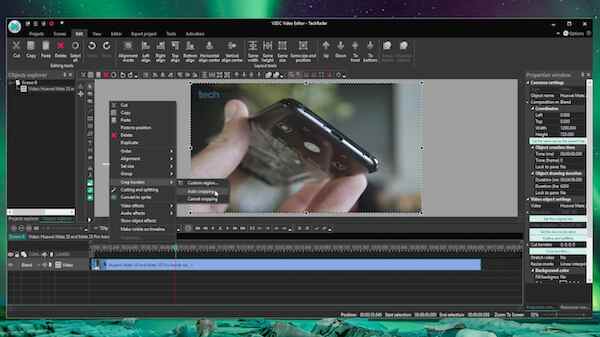 Video editing applications with good quality and close to professionals generally have the highest license. Fortunately, this application called VSDC can be used for free even though the features in it are very complete.
The advantage of this application is that it offers an easy video editing process. What's more, the interface design of this app is quite simple and intuitive. Beginners can easily follow the video creation process.
The important thing of all is that there is no watermark affixed. So, the created video will look very professional.
#10. AVS Video Editor

Another video editing application has a fairly small size and is lightweight when used. This application has a video cache feature that will make the process of shooting videos with HD quality run quickly.
In addition, using this application you can easily perform various basic editing processes such as cutting, merging, and just adding other media elements into several layered layers.
This app also has a very large collection of transitions. There are only about 300 assets that can be used so that the videos you create look even more perfect.
#11. Sony Vegas Pro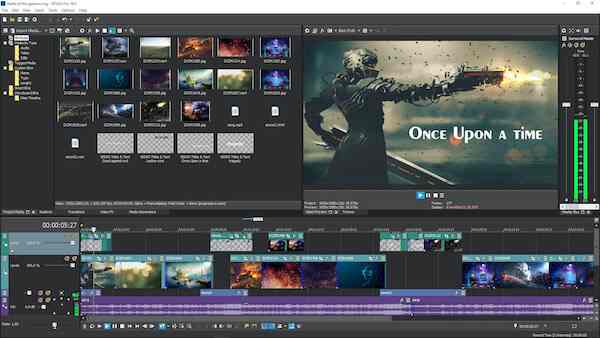 This application is actually made especially for experienced video editors. The content of this application is quite complicated and also complex because it involves many features that make videos more attractive and professional.
Even though it is intended for professionals, the interface of this application is simple enough that beginners can use the student card. You can do some simple editing and add some animation and audio elements.
The assets owned by this application are also quite a lot so they can be put to good use. You can also add applications in the form of templates so you don't need to do further editing. To be able to use this application, you must first purchase a license.
#12. Windows Movie Maker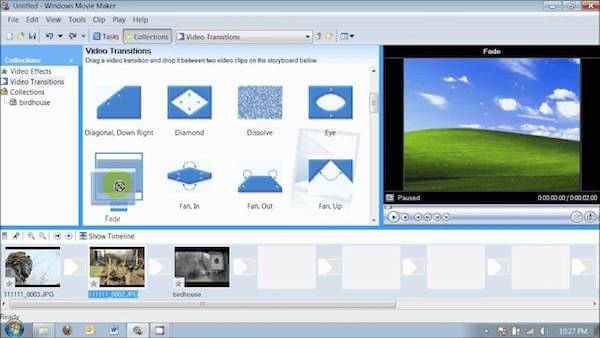 One of the default applications from Windows computers that can be used to save standard videos. This application is generally already installed directly and can be used to make the editing process.
The features offered are quite simple, such as cutting to combining several videos and media. For the rest, you can save the video and choose the output format that suits your needs.
#13. Avidemux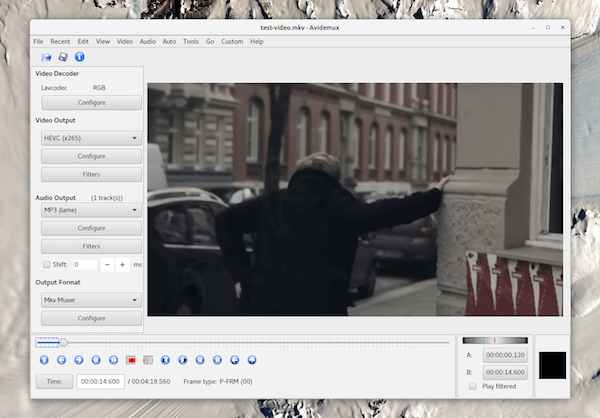 The Avidemux application is a free video editing software that can be used on Windows computers. Although free and can be used freely, this application offers quite capable features.
You can use it to perform standard editing such as merging several videos with other media to cutting. Adding audio files can also be done in this application.
This application is perfect for beginners who want to learn to create content for their social media. However, you can also use it to make videos with better and more professional quality.
#14. Pinnacle Studio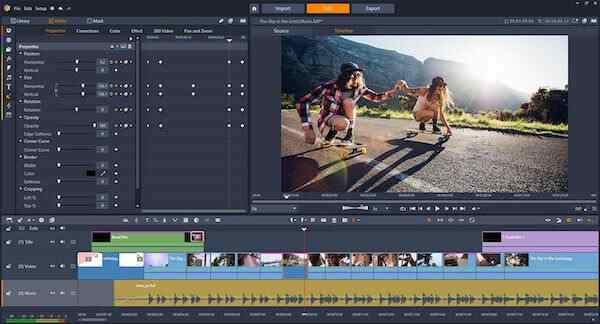 One of the easy-to-use and lightweight video editing applications. The Pinnacle Studio application makes it easy for you to combine several video and image media into one.
This application also offers several effects and templates and the results are quite interesting. By using this effect, the videos created can look more professional and not monotonous.
To be able to use this application, you have to pay for a license ranging from 50-100 dollars. Depends on the type of package selected.
#15. Filmora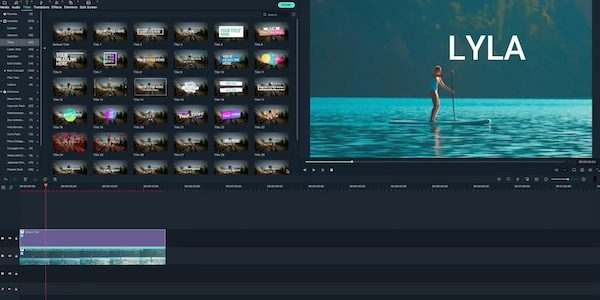 For those of you who have used the Android version of FilmoraGO, it's time to use the PC version of Filmora which has a larger collection of assets. In addition, the resulting video quality can also be maximized.
This application allows you to watch videos professionally with a simple interface. The application also provides a variety of interesting features that are intuitive enough that even beginners can create videos with ease.
Read more:
Conclusion:
This is an explanation of the 15 best video editing software for Windows PC, You can choose it according to your PC. If you want to wait for professional needs and also work, of course, the application used must have high qualifications.
Don't forget to bookmark and always visit every day Technadvice.com because here you can find the latest technology information such as How-to Guide Tips and Tricks Blogging Digital Marketing Windows Android Root Social Media games, ETC. Best of luck.