How to Make Money With Blogging (Complete Free Guide) – There are many ways to earn money from the internet, and one of the best is with blogging.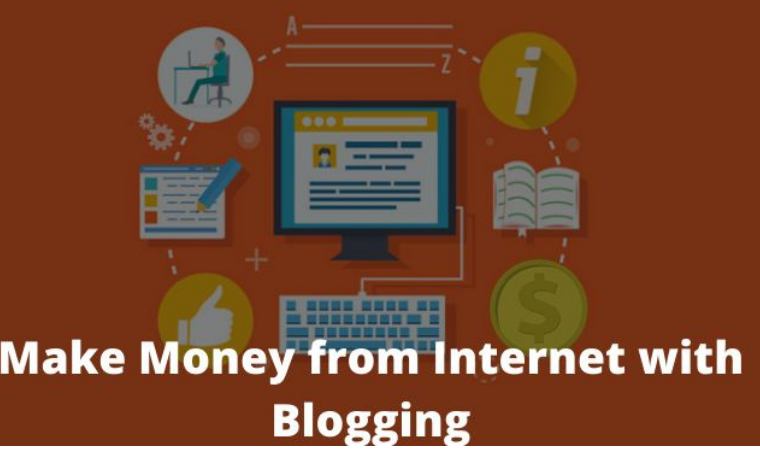 Make Money With Blogging (Complete Free Guide) 2023
Do you feel interested in blogging? Want to start but do not know much about what to do? Have you no experience and minimal technical skills? Or you have not managed to make money since the first post blog?
Read more:
In this article, you will find out how to earn money from the internet by blogging.
Slowly but surely you will earn.
Well, here are some initial steps that need to be taken so you can earn money from the internet with blogging:
Create useful content
Find the reader
Build closeness with the readers who come to your blog
Start making money from the number of readers available.
It looks easy? You could say the process is quite simple but you will know more after you live.
Start a blog
Of course, the thing to do is you need to have a blog.
However, this step is also a barrier for most beginner bloggers with little or no technical background.
But do not worry, this is not as difficult as you think. There are some simple steps you need to start a blog:
Choose your blog platform
To start a blog you need to choose a blog platform or tool that will help you keep the content on the website. There are many  blog platform options available, one of which is  WordPress.org  which is  the  most popular and widely chosen platform for the following reasons:
Free
Easy to use
It has long been used by many people and is equipped with a security system
You can adjust to various themes so that your blog is more interesting.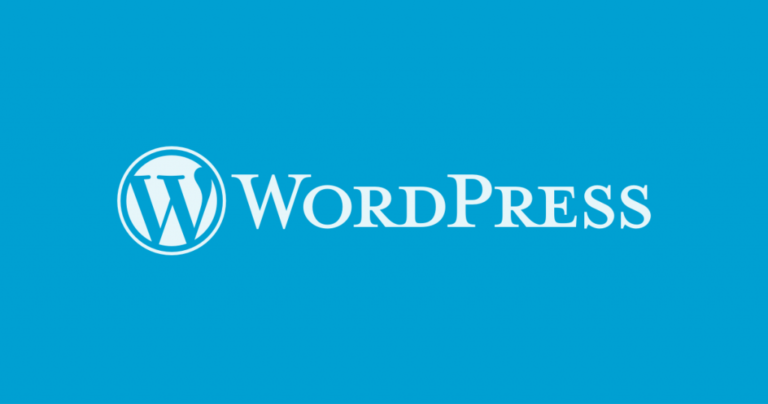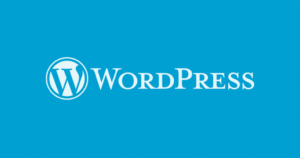 Specify a domain name and hosting
The next step to start a blog is to determine the domain name (your blog address).
Each blog has its own domain, so you must be creative to find a domain name that has not been used by others but is according to the content of the Blog, you plan.
Configure the blog
If this is your first experience using  WordPress, you will be confused to see the dashboard and not know what to do. But do not worry, you'll get over it.
Blog design
Another thing you need to do is design a blog. First impressions are very important so you have to choose a design that can make your blog stand out among other blogs.
You can take advantage of tutorials on basic settings and theme selection.
Although there are many free theme options, you can use the paid theme as your blog design.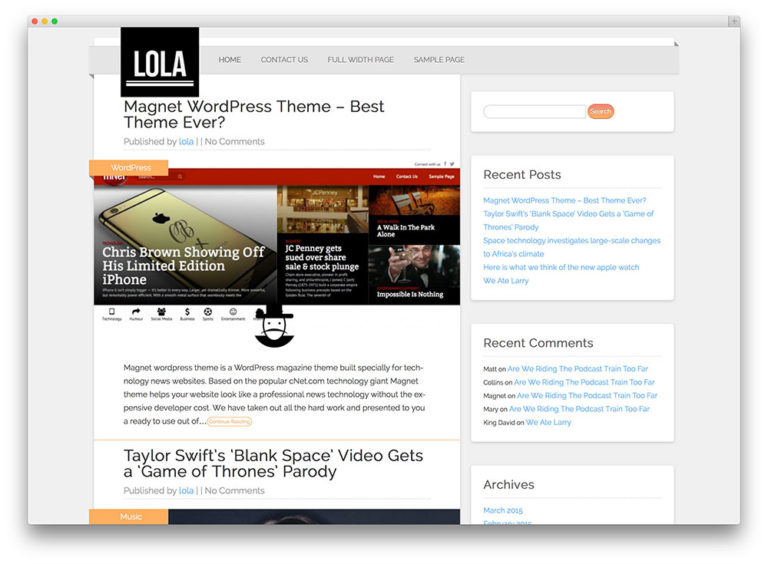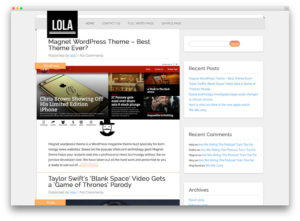 Although paid, the theme can have a positive effect on search engine optimization, is designed for mobile or desktop, and is easy to install and customize.
#1.

Start creating useful content
You can read articles about the basics to create articles on blogs with WordPress first.
Once you have a blog, you need to focus your attention on creating useful content.
The choice of your content will depend on the topic to be written. The key to success is creating content that is useful to the reader.
Content that can inspire, entertain, provide solutions to a problem, and change the lives of others.
This will help readers feel familiar with, like, and trust you.
All this is very important when you later want to earn money from the internet with blogging.
#2.

Find the reader
You have created the content, but it will be useless if you just make it but no one reads it.
When you want to make money from blogs, you not only create good content but also start promoting it.
Start by thinking about the kind of readers you want on your blog.
After knowing who is reading your blog, ask where this group of people gathers online. Make a list of where they might meet:
Do they read certain blogs?
Do they participate in certain forums?
Are they gathered on certain social media?
Which accounts do they follow on social media?
Each place your target readers visit your blog, take your time to get involved thereby leaving comments, offering guest posts, or simply answering questions.
The key is to build visibility, add value, and build relationships with readers.
#3.

Build closeness with the coming readers
When you focus on creating content and finding readers for blogs, you start seeing visitors coming to your blog and enjoying the content you create.
At this stage, you must focus on approaching the reader and building the community.
Reply to comments they write, approach the reader personally, and do whatever you can to keep them coming back to your blog again and again.
Keep your readers even if you can give them a good solution. So, they will spread the word about your blog, and indirectly participate in building your blog, so that more people are known.
#4.

Start making money from readers
The first four steps, ie starting a blog, writing content, finding readers, and building closeness with readers, are important basics needed before you can build long-term revenue on your blog.
It takes hard work but if you do well, then you have a chance to earn money from the Internet with blogging.
But one thing you need to remember, after creating a blog, having content, and approaching readers, does not mean money will flow automatically.
Because it takes work to continue and experiment to keep you earning money.
Source of Income With Blog/Website
A big mistake that bloggers do about blog monetization is they do it in only one way. The reality is there are many ways to make money from blogs.
#1.

Advertisement
Many bloggers start this way. Getting a blog entry in this way is not much different from how magazines or newspapers sell their ads.
As traffic begins to rise, you'll meet advertisers who are willing to pay a fee for their product or service to be seen by your readers.
Although you need good traffic before placing an ad, there are network ads like  Google AdSense that allow small-scale publishers to run ads on their blogs.
#2.

Affiliates
Affiliate promotion is the most common type of blogger. How to get money from the internet is indeed quite powerful.
Affiliate income means that you link to a product, service, or event from another website.
For example, Amazon.in provides an affiliate program, you follow the program and get affiliate links.
You then post those links on your blog, and when someone follows your link and list, you will earn commissions from the sale.
This is a great way to start blog monetization because affiliate programs easily process the list. In addition, if you have loyal readers, they will follow the recommendations you make for a product.
#3.

Hold an event
Although this is not an option for most bloggers, more and more bloggers are making money from holding events.
The size of the event varies from large conferences to meeting bloggers and readers on a smaller scale. The money generated can be from the ticket payment by the present readers or finding the event sponsor.
Examples like the following:
#4.

Recurring Income
Another category for the income of bloggers is recurring income which can also be called the continuity program or membership program.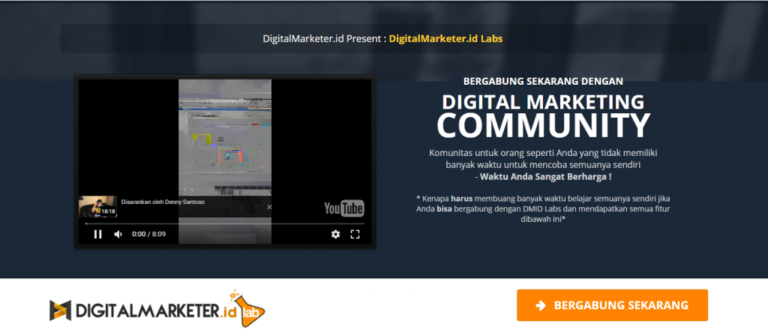 #5.

Services or services
One common way for many bloggers to earn money is by offering services to their readers. This can take many forms from training and be consulting, writing, design, or other freelance services.
#6.

Product
How to earn money from the internet with blogging next is to sell products
By selling products such as book sales, some bloggers make it a source of income.
Indeed this kind of product takes time to manufacture but is quite profitable.
Products can be in many forms, not only e-books, but also can be virtual products such as software, and so forth.
Other types of products that the bloggers sell are physical products. This is very reasonable when bloggers / you have a business or product to sell.
This can be very powerful if you have a physical product
#7.

Other revenue streams
Of course, there is an income in another form obtained by bloggers. Some are donation requests or content syndication to other sites.
Most full-time bloggers make money with more than one income channel. Making variations of income speeds up your journey into a full-time blogger.
Direct and indirect income
A blogger can make money directly from their blog while others earn income indirectly because of their blog.
Direct revenue
Bloggers can put AdSense ads on blogs and promote some products on Amazon as affiliates and more readers, meaning more income starts flowing.
As traffic grows, revenue also grows, and you can experiment with other direct income forms such as selling ad space directly on your blog. How to get money from the internet is pretty much done.
Indirect income
As blogs and profiles begin to grow as a result of blogging, you can sell services as speakers at seminars and consultants, or get an offer to write a book from a publisher.
You can also organize an event such as a seminar, which can also make money. All this revenue does not come directly from your blog but because of your blog.
Income from blogs can be from a combination of direct and indirect income, many bloggers focus on only one.
Read more:
Conclusion:
What do you think? Have a better idea of blog monetization?
Interested in creating a blog as a way of earning money from the internet for you?
If You think it is helpful for you then please share this article on your social media.
Don't forget to bookmark and always visit Technadvice.com every day because here you can find the latest technology information such as How-to Guide Tips and Tricks Blogging Digital Marketing Windows Android Root Social Media games, ETC. Best of luck.