7 Ways To Logout Gmail Account on Android and PC – Gmail account logging is very important to keep your Gmail account safe, let alone logout While this is not a big deal if you log in to your own computer, this issue can be a problem if you let your Gmail account open on an office computer, in a cyber cafe or computer with Public access.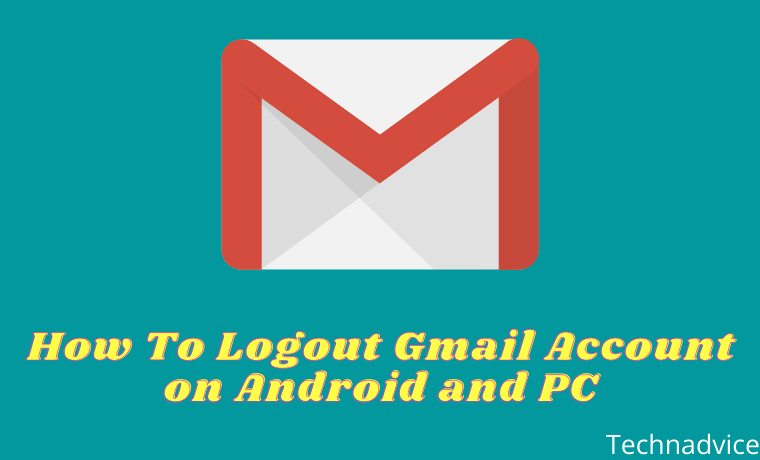 How To Logout Gmail Account on Android and PC Laptop 2023
Fortunately, you can sign out of Gmail remotely on any computer you sign into, even if you do not have physical access to it. You can also log out of your Gmail account on your Android, tablet, and computer using the regular logout option.
Read more:
You do not need to actually log out of Gmail if you just want to replace which users are currently signed in. Here's how to log out of your Gmail account on Android and computers.
Follow the specific steps below for how to log out of your Gmail account on Android and Computers:
#1. From Desktop Sites
Click your Google profile picture at the top right of Gmail.
Select Sign out.
#2. From the Mobile Site
Tap the menu at the top left of the screen (three lines stacked horizontally).
Tap your email address.
Select Sign out of all accounts.
#3. From the Gmail Mobile App
Tap the menu button.

Tap your email address at the top of the menu.

Select Manage accounts.
Tap EDIT and then DELETE to exit.
Alternatively, if you do not want to actually log out but stop receiving emails from that account, go back to Step 3 and change the account to an inactive position.
How To Logout Gmail Accounts From Remote
In order to log out of your Gmail account from all sessions that may open on Android and other devices:
From the computer, scroll to the very bottom of the page below all your messages.
Directly below "Recent account activity", click the Details button.
Click the Exit all other web session buttons.
Take a look at these facts about logging your Gmail account from the last account activity page:
You will not be logged out of the current session that you used to access this option.
This does nothing for your Gmail keywords, so if other users have access to your account because they know their password or saved it in their browser, and that's why you've logged out, the only way to make sure they do not do so. Sign in to your account You are replacing your Gmail password again
Email clients connected via IMAP are not logged out. For example, if you're signed in through the Gmail mobile app, too, you'll still be logged in. Keep reading below if you need to get out of a program like that
Revoke Access to Your Google Account
There's no easy way to get out of Gmail using a primary account on Android. There is no option through the link above which allows you to sign a program using your Gmail account.
However, you can prevent your device from accessing your entire Google account, including your Gmail, which is useful if you lose your device or forget to sign out of a device you're no longer accessing.
Follow these steps in order or jump ahead by going to the newly used device page from your Google account, then skip to Step 7.
From your computer, sign in to your Gmail account.
Click your Google profile picture near the top right corner of the page.
Click My Account.
Find the login & security section.
Click the link called Device activity & notifications.
Click REVIEW DEVICES in the recently used Device area.
Select the device you want to block to access your Gmail account.
Next, to the Account access point, select the red REMOVE button.
Click Delete again in the pop-up window to confirm.
Click close
If you want to remove your Google account from your Android device, follow these steps on the device itself:
Go to Settings
Select an account
Tap Google in the My Accounts section.
Select an account to sign out of
Tap the Remove account button.
Select Remove account again to confirm that you really want to delete your Google account from your device.
Read more:
Conclusion:
So, friends, this is the explanation of how to logout Gmail account on android and Computer, I hope this article may be useful, also, share this article, With your friends, and leave your comment field below.
Don't forget to bookmark and always visit every day Technadvice.com because here you can find the latest technology information such as How-to Guide Tips and Tricks Blogging Digital Marketing Windows Android Root Social Media games, ETC. Best of luck.