Why Small Businesses Should Be Concerned About Cybersecurity – Suppose you are a newbie entrepreneur running a small business. In that case, there is a great chance that you might have digitized your business, as this is the necessity for any business that wants to survive and thrive in today's online landscape. However, if you think that cybersecurity is not important for your business, then you must think again.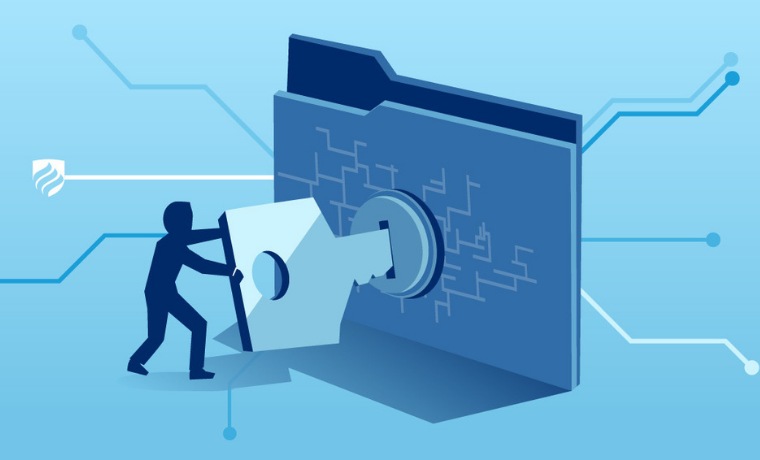 Why Small Businesses Should Be Concerned About Cybersecurity
Believe it or not, there have been many reported cases where small businesses were subjected to a ransomware attack. Suppose you are wondering what this is, a cybercriminal basically takes over an entire company by breaking into their systems. The affected company needs to pay a certain amount to regain access.
So companies should consider this priority and hire a cyber security professional who has certified in the Cyber Security online course to protect your data from cyber-attacks.
This type of malware usually includes the threat of publishing the personal data of the affected business, or it blocks access to the personal data unless a handsome amount of money is paid. 
Read on to learn more about why you should be concerned about cybersecurity. 
1. Be Diligent About Protecting Your Passwords
The number one thing that you and your team need to be doing is to use better, stronger, and complex passwords. Make sure that everyone uses different passwords for their personal and office use. When it comes to creating complex words, make sure to use upper and lower case. Also, refrain from using ordinary names as your passwords. 
2. Be Cautious About Clicking on Emails
You might have heard about phishing emails before. You can protect your employees from phishing emails by giving them proper training on how to avoid such emails. Preferably, ask your employees to set up security software and use multi-factor authentication. 
Make sure that all gadgets and devices are set up to be updated regularly and automatically on and off the office premises. The problem with phishing emails is that as soon as you click on something "fishy," you might not even know that malware or a virus has been downloaded to your computer. 
If this happens, hackers can make effective use of the gateway to your computer, and they can spend as much time as they want to infiltrate your small business. 
3. What Can Small Businesses Do to Protect Themselves?
The number one thing that small businesses can do to protect themselves from potential hackers is to sign up for cyber security insurance. While the insurance company might help in paying the ransom, there are other things that you can do to protect your small business from potential hackers. 
4. Update Your Antivirus
Make sure that the antivirus on all devices is updated. Also, make sure that your antivirus software knows the latest virus definition so that it can catch any emerging virus, cyber-attack, or malware.
And this doesn't apply to your computers and laptops alone. Saving and protecting your smartphones and mobile devices is just as crucial. By installing an updated version of an antivirus, you can ensure that all kinds of attackers get blocked before getting in. 
If you are confused about which type of antivirus would work better, we recommend going for reputable ones and seeing what they have to offer. 
5. Make Sure to Have a Backup for All Office Systems
Basically, when it comes to backups, you want them to be redundant. And you want to have multiple copies of your data stored in different locations. Also, ensure that all backups are automatic. You can make good use of cloud storage; however, make sure that all your backups are stored at a reliable location. 
Besides, test your backups now and then for your own satisfaction. Just don't keep backups for the sake of backups, but they should actually work in case anything goes wrong and your small business lands in the hands of some malicious attacker.
Don't forget to bookmark and always visit every day Technadvice.com because here you can find the latest Technology information such as How-to Guide Tips and Tricks Blogging Digital Marketing Windows Android Root Social Media games, ETC. Best of luck.