How to Calibrate on Your Android Battery and Tablet – Battery problems are the biggest problem that Android phone users must experience. If you feel that the battery performance and duration of use have decreased, then maybe it's time for you to do a battery calibration.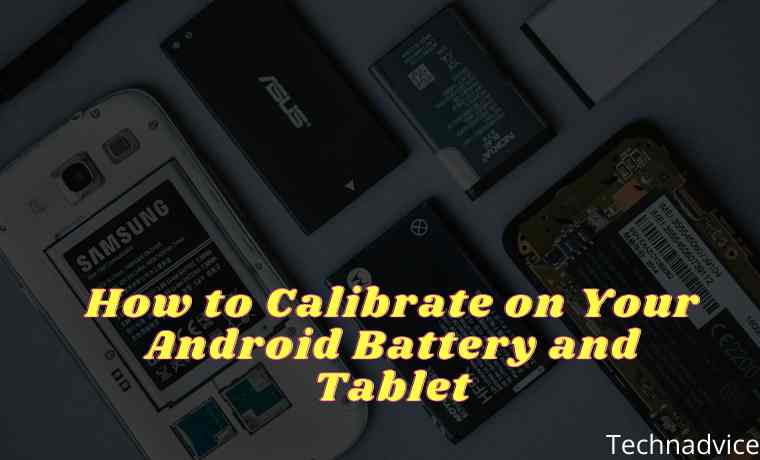 How to Calibrate on Your Android Battery and Tablet 2023
But before that, you have to know the reason why the battery performance decreases. Is it because of an Android calibration system error or maybe your battery is damaged? You must check this before doing battery calibration.
Read more:
If you have an Android phone that has a removable back cover, then turn off your smartphone, open the back cover, and see the state of the battery inside.
It's easy to find out if your battery is damaged or not.
If your battery is slightly enlarged from its normal state, chances are that the battery is damaged and calibration will never help solve your Android battery problem.
But if you feel the battery is still in good condition or your cellphone can't be opened the back case, the battery calibration might help.
What Is Battery Calibration?
The Android operating system has a feature called Battery Stats which continuously tracks the capacity of the battery when it is full until it runs out.
But sometimes, this feature malfunctions and ends up displaying incorrect data. For example, the original battery capacity is 30%, but Battery Stats is displayed as 0%, which of course automatically causes Android to suddenly shut down.
And this battery calibration aims to improve the Battery Stats feature so that it displays the real battery state.
So we need to press it again, if your battery is damaged, for example, due to playing too many offline RPG games, this calibration process will be useless.
How to Calibrate Android Battery Without Application
The first method recommended by us is without root, or manually without an application. This method is actually quite simple, namely by charging the battery fully and using it until it runs out.
Here are the steps you must take to calibrate the Android battery without an application.
Charge until it is full then use your smartphone until the battery is completely used up.
Then charge Android without turning it on at all, and let it be completely 100% charged.
Unplug the charger when it is 100%.
Turn on Android, when it enters the home screen, most likely the battery indicator does not reach 100%, so charge Android again, which this time is on until the battery indicator on Android indicates 100%.
Unplug the charger when it reaches 100% and restarts Android again.
This time, look again at whether the battery indicator is 100% or as close as possible to 100% (98 or 99), if it is not yet close, then do the above process until the battery indicator figure after restarting is 100% or close to it.
When after restarting the battery is 100% or close to it, use Android until it turns itself off again.
Then charge your Android until it is full once again without being used at all.
And in this way, you should be able to reset the Battery Stats feature so that it can return to normal again. However, you should know that it is not recommended to do this process regularly.
At least do this method a maximum of once in three months, even if you do it more than once in the last three months.
It is worth noting that making Android completely die is bad for the battery, as well as fully charging Android but the charger is not unplugged, even though currently many cellphones have the Auto Cut feature.
Again, do this if you really need it, because after all this process can have a negative effect on your Android if you do it too often.
How To Calibrate Android Battery With Root
For this second method, it is arguably easier than the manual method without root, all you need is the Battery Calibration application which can be downloaded for free via the Play Store, and of course, your cellphone is already rooted.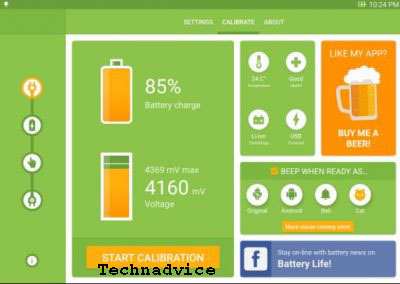 If you are not sure whether the smartphone you are using is rooted or not, please download Root Checker which is also available for free on the Google Play Store.
If you are sure, then please follow the steps below.
First, download the Battery Calibration application first.
Make sure the battery from your Android is full, aka 100%.
Then restart, and immediately open the application shortly after the restart process is complete.
Click Calibrate.
After that, use Android until it turns itself off.
Chargeback to full 100% in a dead state and then your Android can be used after the charging process is complete.
A battery that runs out quickly will definitely make your cellphone hot and slow, making it uncomfortable to use.
This method can be applied to all Android smartphones, be it Xiaomi, Samsung, Lenovo, Oppo, Vivo, and others. See you in our next article.
Read more:
Conclusion:
So, friends, these were above How to Calibrate Android Battery and Table, this article hopefully you can fix your android so that it gets maximum performance under normal conditions with just one tap using the application.
Don't forget to bookmark and always visit every day Technadvice.com because here you can find the latest technology information such as How-to Guide Tips and Tricks Blogging Digital Marketing Windows Android Root Social Media games, ETC. Best of luck.