3 Ways To Resolve Error Code 0x0003 NVIDIA GeForce – If you are an Nvidia brand VGA Card user on a computer, have you ever experienced an ERROR CODE 0x0003 in the Nvidia Geforce Experience application? Actually, how to solve the 0x0003 error is very easy.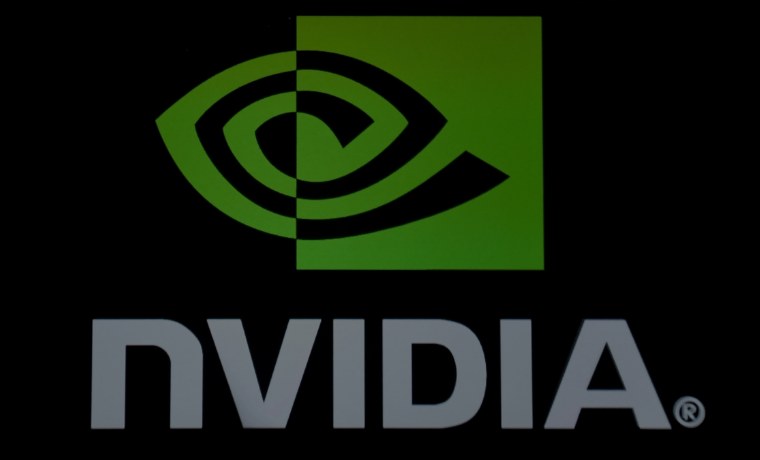 How to Fix or Resolve Error Code 0x0003 NVIDIA GeForce 2023
Most of the problems experienced by Geforce users in the 0x0003 error are the error message Something went wrong. Try rebooting your PC and then launch GeForce Experience when opening the Nvidia Geforce Experience application or software.
Read more:
All you need to know, there are several causes for the appearance of error code 0x0003 on Nvidia Geforce. In fact, this error code represents a number of problems, namely 0x0003.
You must know what causes the 0x0003 error in your Nvidia Geforce so that you can more easily figure out how to solve it. Here are some of them:
Nvidia Telemetry cannot be applied to the desktop.
An important service from Nvidia cannot run.
Nvidia driver has crashed.
Network error/glitch.
The Nvidia GeForce GPU driver does not support updates from windows.
Of the several causes of the 0x0003 error in NVIDIA GEFORCE above, is there one cause that happened to your computer? If so, here's how to fix the error code 0x0003 on NVIDIA GEFORCE.
#1. Run Nvidia Telemetry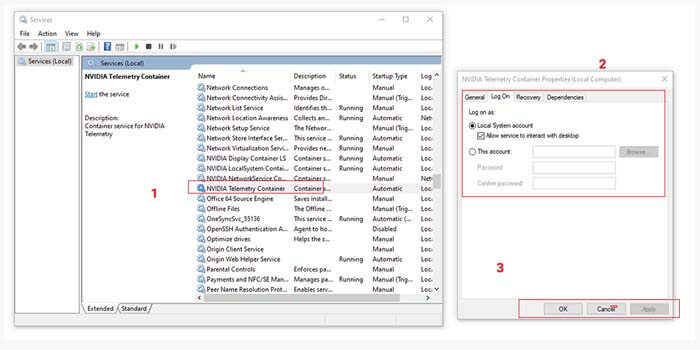 Nvidia Telemetry is the most common cause of error codes 0x0003 in Nvidia GeForce. You only need to run Nvidia Telemetry so that it can be applied on your desktop.
How to fix error code 0x0003 in Geforce Experience:
Open the menu Run by pressing Windows + R.
Type services.MSC then press the Enter key.
Find the Nvidia Telemetry Container and right-click it.
Select the Properties option > click the Log On tab.
Put a check on Allow service to interact with the desktop.
Then click Apply and OK.
Now Nvidia Telemetry is confirmed to be running on your desktop. But if it still doesn't work, make sure the other Nvidia components are already running.
Still in the services.MSC menu, look for Nvidia Display Service, Nvidia Local System Container, and Nvidia Network Service Container. Then right-click for each component and select the option Start.
#2. Reset the Network Adapter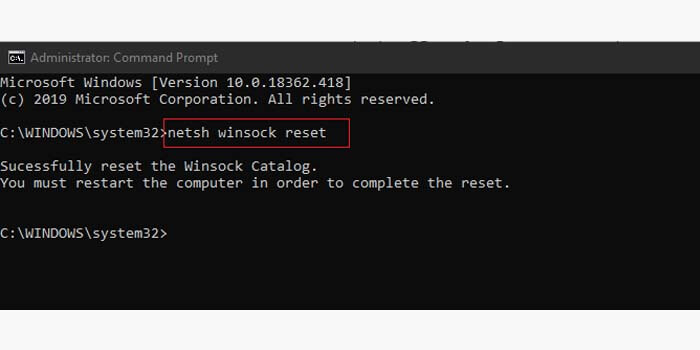 You can also fix the 0x0003 error that occurs in the NVIDIA GEFORCE experience simply by resetting the network adapter. You can use this method on Windows 7, Windows 8, and Windows 10 very easily.
How to solve error code 0x0003 in Geforce Experience:
Press the Windows key + R to open the Run menu.
Type CMD then presses Ctrl + Shift + Enter.
In CMD type netsh winsock resetand press Enter.
Then a message will appear that you have successfully reset Winsock.
Finally, restart your PC or computer.
Wait for your PC or computer to turn on again. Then check whether the error code 0x0003 on the Nvidia Geforce Experience has been successfully repaired or still exists.
#3. Reinstall Geforce Experience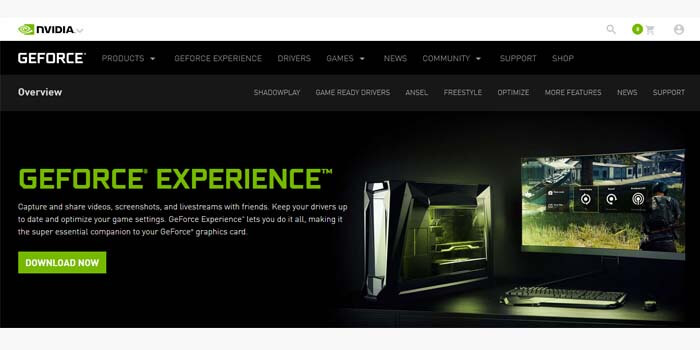 The last method to resolve and fix error code 0x0003 in Nvidia Geforce Experience is to reinstall all components or drivers.
First, you have to remove or uninstall all Nvidia Geforce Experience drivers that are already installed on your PC or computer so that the problem that occurs is completely gone.
Then, download the Nvidia Geforce Experience driver in the latest version. You can grab the Geforce Experience driver files through the official Nvidia website.
Finally, just install the GeForce Experience driver that you have downloaded on your PC or computer as usual. If there are no problems, then you can log into your Nvidia account to find out your VGA performance.
Read more:
Conclusion:
So, friends, those on above how to resolve error code 0x0003 NVIDIA GeForce Experience, that you can use to fix your problem.
Don't forget to bookmark and always visit every day Technadvice.com because here you can find the latest technology information such as How-to Guide Tips and Tricks Blogging Digital Marketing Windows Android Root Social Media games, ETC. Best of luck.