6 Ways to Fix the Error "This copy of Windows is Not Genuine" – This copy of Windows is not Genuine is one of the most common errors found in the Windows operating system. As a result of this error, the desktop wallpaper that you set will be changed to a black screen. The battery life will decrease because this message will continue to appear on the laptop and many other problems.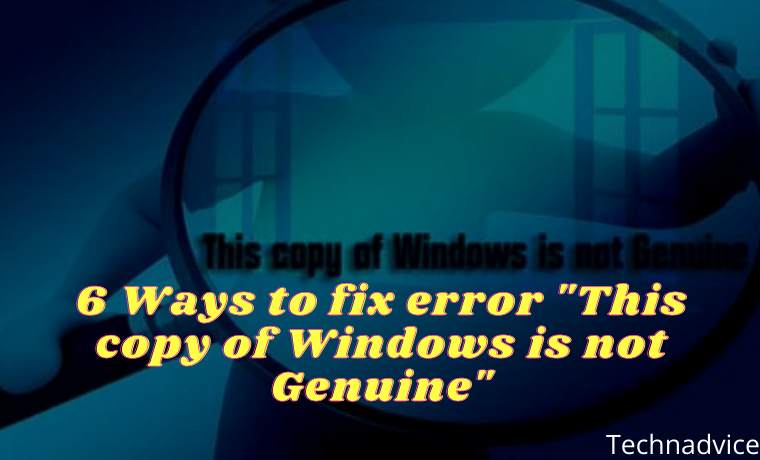 How To Overcoming Error This copy of Windows is not Genuine 2023
Some features of Windows 10 will no longer function unless you delete this message.
This warning can be very annoying, especially when working with important things and this warning appears periodically.
Read more:
However, you can still do other things on your PC, such as completing your work and using a computer like before.
The main reason for your computer to display this error is that you do not activate your Windows license after the trial period has run out.
You can also receive this error because the license of the Windows operating system that you are using has expired, been blocked, or is unofficial.
Also, if you share Windows licenses with others, such as friends or other family members, Microsoft can also block your licenses.
This is because one license is used in many computers, or you too often activate the same license.
If you see this error on your Windows computer, this talk post will give you a way to fix it.
"Windows is not genuine": Here's how to delete this warning 2023
#1:

Use the RSOP command
You can try to solve the errors generated on your Windows screen through the RSOP method.
RSOP stands for Resultant Set of Policy Window, by following the steps below:
1. Press the Windows key and R from the keyboard to open the Run window
2. Type rsop.msc and press the Enter key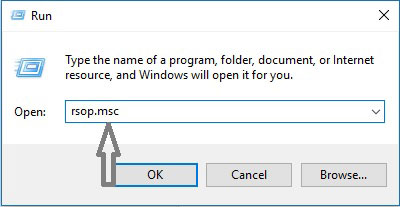 3. Navigate to Windows settings, click on the Security system and then go to System services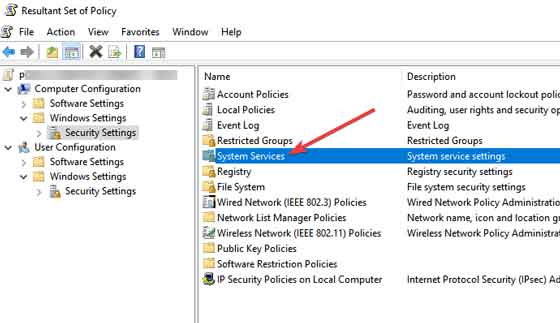 4. Look for Plug and play services, then right-click on it and then start looking for Startup and then click Automatic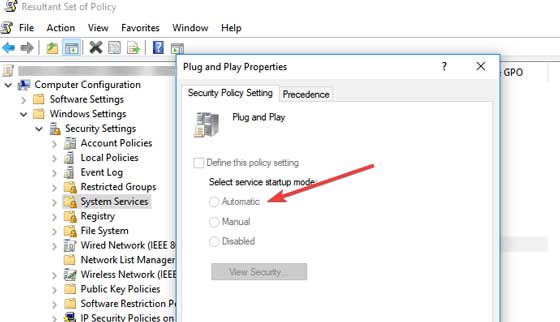 5. Press the Windows and R keys as in the first step, then type or copy and paste this command: gpupdate/force into the Run box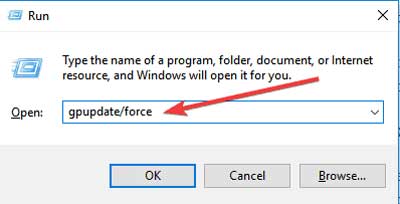 6. Restart Your Computer
#2:

Use the SLMGR-REARM command
By using Command Prompt and this simple command, you can fix this problem in 32-bit and 64-bit Windows, and on all versions of the Windows operating system:
Read more: The Best Antivirus Software to Protect Windows 10 PCs
1. Run 
Command Prompt
 as administrator by clicking 
Start
, typing 
cmd
in the search box, and then right-clicking on the Command prompt and select
Run as administrator

2. Type SLMGR-REARM or SLMGR / REARM

3. You will see a confirmation window, click OK and restart your computer
Note: SLMGR is a Windows software license management tool. The REARMcommand will reset the machine license status.
#3:

Check whether your license is truly legal and official
If you feel you have purchased a genuine license, and it turns out that the license is fake, then you can report this problem to Microsoft, report the fake software you have got and see what will happen.
Read more: How To Install Qualcomm Drivers on Windows 7/8/10
You also have to contact your vendor because Microsoft support in many cases will only help you resolve problems when you buy a Windows OS from a Microsoft store.
#4:

Run the Microsoft Genuine Advance Diagnostic Tool
The Microsoft Genuine Advantage help tool provides detailed information about the Microsoft Genuine Advantage components and settings that are currently on your system.
You can diagnose and automatically solve the problem " Windows is not genuine ".
Run this tool, copy the findings to your clipboard, and then send a genuine Windows technical support request to Microsoft.
Download this tool, run MGADiag.exe, and click Continue for the results of the inspection.
There will be some useful information such as Validation Status that might tell you whether the product key is valid or not.
Or is the product key blacklisted in Microsoft?
You might also be notified if the LegitCheckControl.dll file has been corrupted in this case there may be some form of error when your Windows installation has been detected. If there is a problem that this tool can fix, click the Resolve button.
#5:

Remove Update KB971033 if you use Windows7
Update KB971033 can be a source of trouble if you are using Windows 7.
If you get the message " Windows is not genuine " – "This copy of Windows is not genuine ", then this means that Windows has an updated file that can detect your Windows operating system.
Therefore, you need to delete the KB971033 update to resolve this problem.
Open the Control Panel
Go to the Windows update section
Click View installed updates
After all update installations are loaded, look for the KB971033 update and uninstall it
Restart your computer
#6:

Turn off Automatic Update
To ensure that the message " Windows is not genuine " does not return, make sure you turn off Windows Automatic Updates.
To turn off Windows Automatic Update, you must:
Open the Control panel from the Start button
Go to the Windows update option
Click the Install Updates Automatically option and select Never check for updates (Not Recommended)
Click Apply to change the settings and restart your computer
Note: Your computer is now never getting this error warning again. However, you cannot update your Windows to the latest version to fix bugs or get new features.
Read more:
Conclusion:
This is the explanation of 6 ways to fix the error "this copy of Windows is not genuine", Overall, I hope the method described above can really help you correct an error message stating that your copy of Windows is not genuine.
Indeed there are many other methods that you can apply, but all are not easy to follow. Also, to avoid such problems, you should not support and install a pirated version of Windows OS, and you should purchase an Official License from Microsoft.
Don't forget to bookmark and always visit every day 
Technadvice.com
because here you can find the latest technology information such as How-to Guide Tips and Tricks Blogging Digital Marketing Windows Android Root Social Media games, ETC. Best of luck