How To Flash Samsung J1 Ace SM-110G Easy Way – Samsung J1 Ace is an Android smartphone that has been released in the market for a long time. When it was first sold in the market, there were many enthusiasts. Even today there are still many who use it.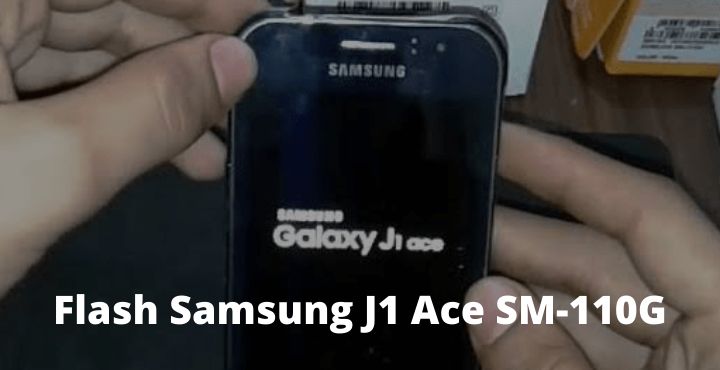 How To Flash Samsung J1 Ace SM-110G 2023
So it is not surprising that at this time many smartphones are experiencing system problems. This kind of thing is indeed normal for android smartphones.
If you are currently looking for how to Flash Asus Zenfone 5 (T00F / T00J) you can read this post.
Not only Samsung J1, but other brands of android smartphones also have the same problem.
Read more:
System damage that is generally experienced by Samsung J1 is that it has begun to slow down, it often comes out on its own applications, noisy, bootloop even some are dead.
One solution that can be used to restore the performance of the Samsung J1 Ace as before was by re-flashing or flashing.
Flashing is a way to reinstall the firmware of the Samsung J1 Ace which aims to repair the damage to the system so that the phone's performance returns to normal.
In this article, the admin will give 2 tutorials for Samsung J1 Ace's Flash Repeat, namely with the help of a PC / laptop and via SD Card without a PC.
How To Flash Samsung J1 Ace via ODIN
Before you flash again, you must first prepare some equipment and supporting files.
In addition, you are advised to back up your important data in advance on your cellphone, because the flash reset will erase all files in the Smartphone.
Also, try a cellphone battery above 50%. This aims to avoid dropping when flashing.
The most important file you make is Samsung Galaxy J1 Ace SM-110G, the firmware used this time is the original firmware developed by Samsung
Prepare and download several files above and then extras and put them in one folder, so that it is easier to find the file that will be installed into Odin later.
How to Flash via ODIN
Install USB Driver pad PC / laptop used
Enable USB Debugging on mobile by entering the Settings menu >> Developer Options >> USB debugging
Then check the OEM Unlock option
If Developer Options are not in the Settings menu, you must first activate it by going to Settings> About Device and then clicking 6-8 times in the Base Band Version section
Next turn off the Samsung J1 Ace, then turn it on again by pressing the Power + Home + Volume up button simultaneously until the Warning appears
After that, press the volume up once to continue entering Download Made
Use the USB cable that was previously slammed to connect the Samsung J1 Ace to the PC / laptop

How to Flash via ODIN

Open and run ODIN

Open and run ODIN

Look at the Port ID: COM printed in the upper right corner of ODIN, make sure your Samsung J1 Ace is fully connected and read correctly
Enter firmware Samsung Galaxy J1 Ace SM-110G firmware by clicking the AP button in ODIN

Enter firmware Samsung Galaxy J1 Ace SM-110G firmware by clicking the AP button in ODIN

After the firmware has been successfully inserted, now click START to begin the flashing process
Just wait until the repeat flash process is complete
When a green PASS notification appears on ODIN, it means that the flashing process is complete and successful

PASS notification appears on ODIN

Wipe your Samsung j1 Ace from the PC / laptop then turn it on
When first booting after a flash reset, it will usually take a while. So just be patient waiting for him.
Those of you who are the first time to flash themselves again will definitely be a little confused. But don't worry, all you have to do is follow all the tutorials above so you don't miss anything that will work.
In addition to the above method, there are still other methods that are more simple, namely without a PC using only an SD card. As the following tutorial.
How To Flash Samsung J1 Ace SD Card
This flash method is fairly simple because it does not require a PC / laptop, it is suitable for those of you who don't want to be complicated or have problems because no PC / laptop can use this method.
In this method, all we need is Samsung J1 Ace and Micro SD firmware stock only. How you can follow a few steps below
Download the first Stockod Deodex Samsung J1 Ace (SM – J110G) in ZIP format
Transfer the file to the SD card that has been prepared
Turn off Samsung J1 Ace
Next, enter recovery mode by pressing the Home + Power + Volume Up button simultaneously
Then select the Wipe Data/factory reset option followed by selecting Yes – delete all user data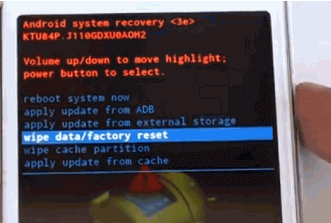 If you have now selected the Apply Update from the External Storage option then navigate to the Samsung J1 Ace Stockrom Deodex file that has been downloaded and transferred to the SD Card earlier
Just wait until the installation process is complete
When done, select the system reboot option now and your phone will restart automatically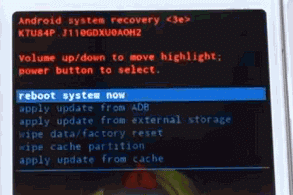 Done.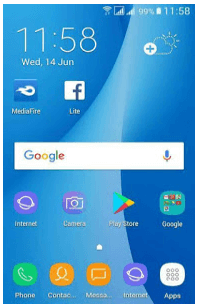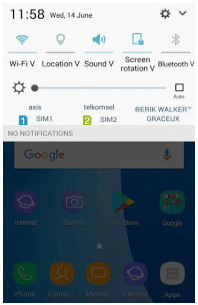 Read more:
Conclusion:
So, friends, This was about the complete How to Flash Samsung J1 Ace via ODIN & SD Card without a PC.
Don't forget to bookmark and always visit every day Technadvice.com because here you can find the latest technology information such as How-to Guide Tips and Tricks Blogging Digital Marketing Windows Android Root Social Media games, ETC. Best of luck.