Review Recoverit – Software For Restore Lost Data on Mac – Do you accidentally delete data or delete Mac files? Data or file has been permanently deleted? You don't know how to restore all data and files that have been permanently deleted on the Mac PC or MacBook? So let's introduce Recoverit, the best data recovery software mac.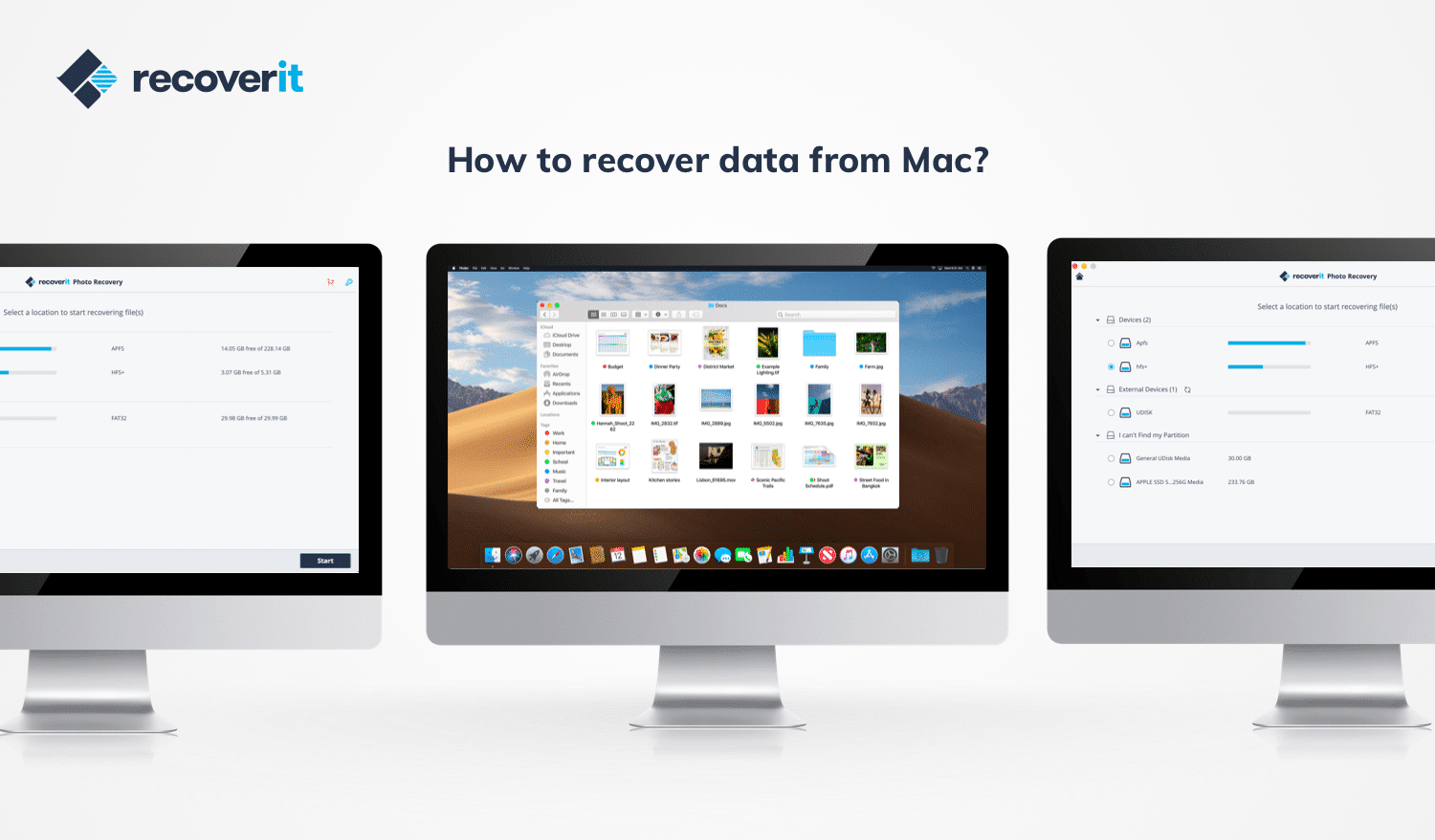 Review Recoverit – Software For Restore lost data on Mac
It is rarely a problem, but that does not mean there is no risk of losing data. Even though macOS is very stable, there will still be a risk of losing files on Mac – either because it was accidentally deleted, data is corrupt, and so on.
Therefore, this article will provide guidance on how to restore lost files/data on Mac using the Wondershare Recoverit Mac application.
Features of Recoverit
It has a lot of features and pros. It is a perfect recovery tool for Mac OS. see some features here
1. Recover All File Types
One of the best things is that it is able to recover almost every file from your Mac PC like documents (DOC, XLS, PPT, PDF, CWK, HTML/HTM, INDD, EPS, etc.), Graphics (GIF, PSD, CRW, CR2, NEF, ORF, RAF, SR2, MRW, ERF, RAW, etc.), Videos (AVI, MOV, MP4, M4V, 3GP, 3G2, WMV, ASF), audios, emails, or some miscellaneous files.
2. Quickly Recover Data From any Mac devices
Recoverit Data Recovery can recover lost data from any external storage, including an external hard drive, memory card, SD card, USB flash drive, etc.
3. Various Types Of Recovery
Another good thing is that it can recover various types of recovery. there is no matter how you lost your data. It can recover from
Trash Recovery
Formatted Mac Drive Recovery
Recover Data from Lost Partition
Recover Data due to Virus Attack
Recover Data from System Crash
Time Machine Backup Recovery
Recoverit is a very fast, easy to understand, very Secure, and High Success to recover undelete files mac
As far as I'm trying, this application can almost recover and restore all types of files that have been permanently deleted.
The weakness of this application is only the scanning process or scanning the system files a little slower. This is very reasonable because the application must scan the entire system.
The advantage is, that this application is so easy to use. Restoring files that have been permanently deleted has been made easy thanks to this application.
Apart from Data Recovery for Mac, this application is also available in the Windows version of the program or software. So you can restore and restore deleted files on Windows too.
How to Use Recoverit Data Recovery Software
First, of course, download and install Recoverit Data Recovery Software. you can download it from the official site here.
1. After installation and activation. You need to start the application. Now to recover deleted data/ files on Mac, you need to select a location where your Word document was stored. Click "Start". to start searching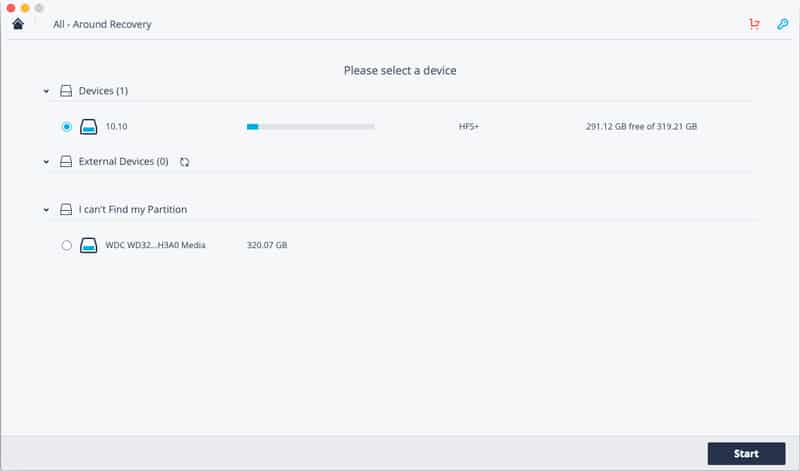 2. Now its will start scanning the drives. Wait until the process is complete, the more data will take more time.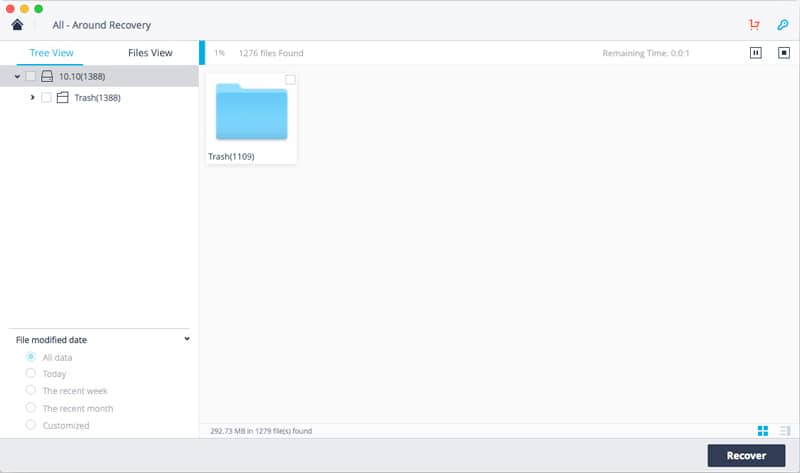 3. after finished it will display all files that have been lost. select your lost files or data and click the "Recover" button to get them back.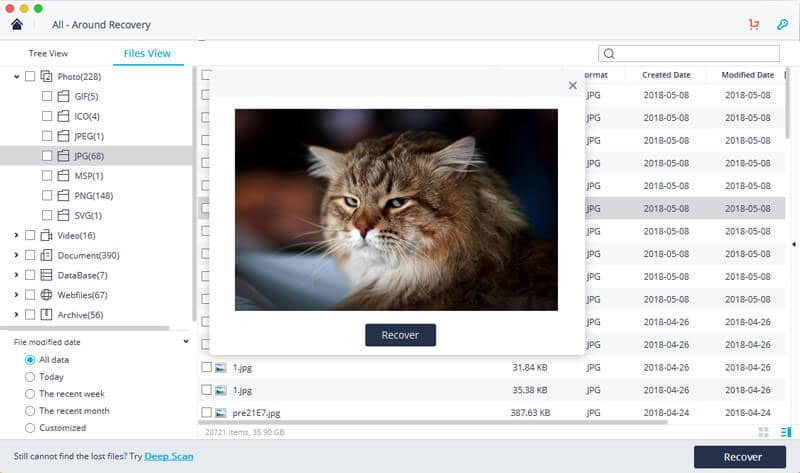 Read more:
Conclusion:
Now that's how to restore lost files/data on Mac using Recoverit for Mac. If you have questions, please just write them in the comments column.
Don't forget to bookmark and always visit every day 
Technadvice.com
because here you can find the latest Technology information such as How-to Guide Tips and Tricks Blogging Digital Marketing Windows Android Root Social Media games, ETC. Best of luck