How to Flash Asus Zenfone 5 (T00F / T00J) – Of the many users of Asus Zenfone 5, there must be some who experience damage problems. For example, system errors are caused by the user himself, and one of the most common damage is Bootlop.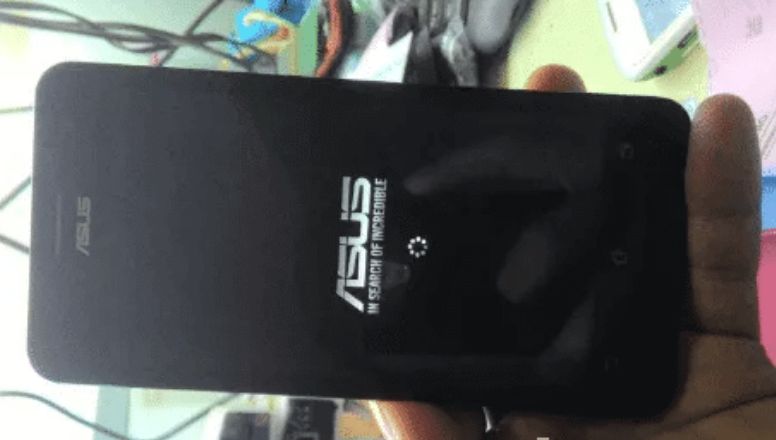 How to Flash Asus Zenfone 5 (T00F / T00J) 2023
Bootlop is a problem that occurs on Android devices in the form of a failure to enter the system.
Read more:
The characteristic is when your device is turned on only to display the Asus logo or just the android logo.
The fix is ​​to flash it again. After successfully flashing, the Asus Zenfone 5 will return to normal and can be used again as usual.
#1. How to Fix Zenfone 5 Bootloop & Matot
In addition to overcoming Bootloop, re-flashing the Asus Zenfone 5 (T00F / T00J) can also solve other problems on the Android system.
Such as application crashes, stops themselves, application errors, hangs, cellular data can not be active, slow/slow and many other problems that can be resolved by doing a flashback, and your cell phone will return as before or the same when buying a new one.
Therefore, in this post, we will share a flash method that can be used to overcome various system problems experienced by Asus Zenfone 5.
#2. How to Flash Zenfone 5 T00F via ADB
In order for you to be able to flash the Asus Zenfone 5 smoothly and successfully, the first thing you need to do is prepare the necessary equipment and files.
Please download the files needed to flash the Asus Zenfone 5 via ADB Fastboot or ADB Sideload below.
#3. Ingredients
Firmware to suit your Asus Zenfone 5 type (WW, TW, CN, or CHT)
#4. Preparation of PC / Laptop
Download all the files above
Extract the Intel Drivers Android Driver file then install it on the PC / Laptop
Then extract also ADB Fastboot Tool
Next, change the name of the Asus Zenfone 5 firmware that has been downloaded to "user", this is to facilitate the flash process again through the ADB Fastboot Tool.
If the above steps are done, now move the Asus Zenfone 5 firmware to the ADB Fastboot folder

Preparation on PC / Laptop
#5. Get started on mobile
The next step is to enter apply update from ADB by pressing the Power + Volume up button simultaneously then hold it until it enters fast boot mode.
Next enter recovery mode. You can use the volume buttons for navigation and the power button to confirm
your phone will restart automatically, then the android logo or the ASUS logo will appear
At this stage, immediately press the volume up and down simultaneously until entering the recovery menu
If you have already entered the recovery menu, just select Apply update from ADB.
#6. Flash Asus Zenfone 5 via ADB Fastboot
Use a USB cable to connect your Zenfone 5 to a PC / Laptop
Then run the Command Prompt in the ADB Fastboot folder, then double click on OPEN.CMD.
Next, type the command "ADB devices"
If all the above processes have been carried out correctly, then your cellphone will be detected and connected. For example the following picture

Flash Asus Zenfone 5 via ADB Fastboot

Then enter the command "ADB sideload user.zip" (firmware that has been renamed) then enter
After that it will look like the image below that indicates the process is running

Flash Asus Zenfone 5 via ADB Fastboot

After the process is complete, the Zenfone 5 will enter recovery mode again
The next step is to select the system reboot option now
Just wait until your Asus Zenfone 5 is turned on again (at this stage it will take quite a long time, so just wait for it)
How to Flash Zenfone 5 via Asus Flashtool
First, extract all the files that have been downloaded above.
Open the Asus Flashtool that you have downloaded.
On the Model, Menu selects the type Asus Zenfone 5.

How to Flash Zenfone 5 via Asus Flashtool

Select yes on Wipe Data.
Next to the data wipe menu is the upload icon, click then enter the raw Asus file.
Turn off your cell phone. Next, enter Fastboot mode by pressing the Power and Volume up buttons together.
If the Asus Zenfone 5 driver is installed correctly on the PC / laptop that you are using, then the flash tool will be detected which is marked with a blue circle.
To continue Flashing, click Start.
If Flashing succeeds, a Flash Image Successfully notification will appear

Flash Image Successfully

Done, your cellphone is ready to use again.
Flashing yourself again requires patience and accuracy.
That is the key to success in flashing the Zenfone 5 itself. If this is your first time trying it, it will certainly look complicated.
How to Flash ASUS Zenfone 5 Without a PC
This one method is perfect for those of you who don't want to be complicated or don't have a PC / laptop. This one method is to use the SD Card as a medium to flash again.
In addition, firmware files are also very needed. As previously explained.
If our cellphone is ASUS WW then we have to use WW firmware, as well as others.
However, the ASUS Zenfone 5 which has the TW code successfully flashes again using the WW firmware. Maybe you can try it too.
Flash ASUS Zenfone 5 via SD Card
Prepare the firmware in advance, please download the following link
If the file has been downloaded, now place the file on the SD Card, place it outside the folder
Now turn off the Asus cellphone that you want to flash
Next enter recovery mode by pressing and holding the power + volume down button simultaneously
If you have entered recovery mode, now select the Apply update from the external storage option.
Next, look for the Zip file that you moved to the SD Card, then select Ok by using the power button
Just wait until the installation process is complete. Approximately 5 minutes.
If it is successful and complete, reboot your Asus mobile.
Asus ZenFone 5 Firmware Collection
Click the link below to directly download it according to your Zenfone 5 type.
Android L_UL-ASUS_T00F-WW-3.24.40.87-user.zip
Android K_UL-ASUS_T00F-WW-2.22.40.540-user.zip
Android K_UL-ASUS_T00F-CN-2.22.40.540-user.zip
Android L_UL-ASUS_T00F-WW-3.24.40.87-user.zip
Android L_UL-ASUS_T00F-TW-3.24.40.87-user.zip
Android L_UL-ASUS_T00F-CN-3.24.40.87-user.zip
Asus ZenFone 5 specifications
ASUS is a giant technology company from Taiwan. This company has produced various gadgets and equipment that we need.
Ranging from computers, computer accessories, and power banks to various types of smartphones. For the quality itself, there is no need to doubt.
One of its flagship products is the Asus Zenfone 5, which is a middle-class mobile phone that has sold millions of units. In Indonesia, Asus Zenfone 5 users can be said to have a lot of up to their own community.
Asus ZenFone 5 T00F or T00J are the two newest Asus smartphone variants, both of which have not many different specs.
Both are still relying on the internet network on 3G HSDPA and both carry dual GSM GSM slots.
In terms of both processors are also supported by chipsets from Intel Atom and combined with 2 GB of RAM as well as GPU PowerVR SGX544MP2.
What distinguishes the specs of these two smartphones can we know between the processor performance speed of Dual-core 1.2 GHz and Dual-core 2.0 GHz and internal memory capacity?
Asus ZenFone 5 T00J has internal memory with different sizes between 8/16/32 GB while Asus ZenFone 5 T00F itself is only 8 GB.
Firstly, the two smartphones were launched with the Android v4.3 Jelly Bean operating system and both get the opportunity to update to the latest OS, Android v5.0.2 Lillipop.
The screens of the two are also the same as having 5 inches wide with IPS LCD screen panel technology and coated with a scratch-resistant protective type of Corning Gorilla Glass 3.
The back camera and front camera look like they have a resolution that is no different, 8 MP and 2 MP complete with LED flash.
Likewise from the supply of batteries, both have the same power capacity of 2110 mAh.
Read more:
Conclusion:
So, friends, This is the explanation of how to flash the Asus Zenfone 5 (T00F / T00J), by flashing the Asus Zenfone 5 via ADB Fastboot Tool and via Flashtool that we can share with you.
Don't forget to bookmark and always visit every day Technadvice.com because here you can find the latest technology information such as How-to Guide Tips and Tricks Blogging Digital Marketing Windows Android Root Social Media games, ETC. Best of luck.