5 Simple Steps to Boost Your Android Smartphone Privacy – To you, your personal data is just information, while to companies,
marketers, and cybercriminals, it's money. All the information you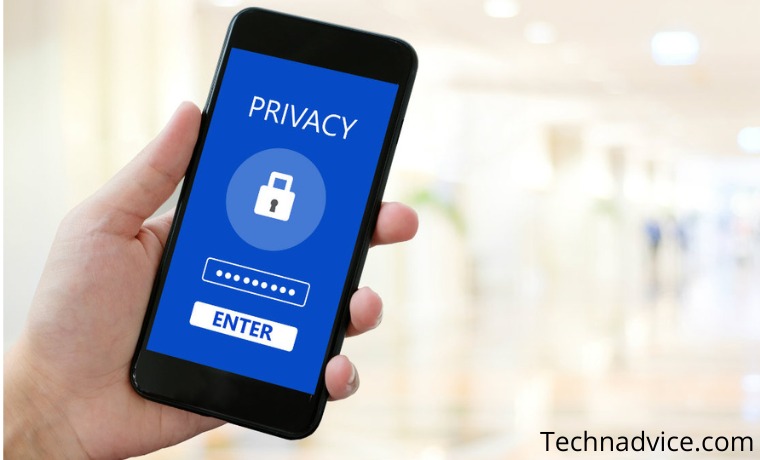 Simple Steps to Boost Your Android Smartphone Privacy
leave online can and will be used to cash in on you. Yet you can make
your Android smartphone a relatively safe place – just follow these
simple steps to improve your privacy.
Step 1: Update Android OS on time
What do you usually do whenever your smartphone prompts you to update
the software? If you hit the Later button, it's time to kick the
habit. Cybercriminals and spammers can gain access to your device and
personal information by slipping through a vulnerability in outdated
software. Updates often include Android security patches, so the best
way to prevent data leaks is to keep your software up to date.
Step 2: Use a VPN
Once you enable a VPN on your Android device you become invisible:
your ISP cannot track your online activity, websites you visit cannot
recognize you, third parties cannot access your personal data, and it
becomes nearly impossible to find out your real location.
How does a VPN work its magic? It connects your mobile device to a
remote server and allows you to access the Internet using the server's IP
address. Thus, if the VPN server is located in the Netherlands, for
example, it will appear as if you are connected to the web from that
country. A VPN also encrypts information all the way from your device
to the VPN server.
However, there is one caveat: the magic will only work if you choose a
reliable VPN service. Recently it was found that many popular VPN apps
have tracking scripts embedded in them. Fortunately, AdGuard VPN for
Android is not one of them.
But an impeccable reputation is not all AdGuard VPN can boast, it can
also:
● hide your real whereabouts and help you stay anonymous
● сhange your IP address to protect your data from tracking
● encrypt your traffic to make it unreachable to scammers
● allow you to configure where (on which sites and in which apps)
the VPN will work and where it won't – thanks to the exclusions
feature
Download AdGuard VPN for Android and browse the web securely and
anonymously.
Step 3. Download apps only from trusted sources and developers
With more power, i.e. flexibility of customization compared to iOS,
comes more responsibility. In addition to Google Play, the official
app store, there are dozens of platforms where you can download APK
files that often turn out to be malicious.
So before you download, for
example, a hacked version of some paid program for free, think about
whether you will have to pay for it with your data or cracked device.
Step 4. Pay attention to permissions required by Android apps
Often we ourselves give away our precious personal information to
marketers, or in the worst case, to intruders. We do this
thoughtlessly by simply granting all the permissions requested by
apps. But why would the flashlight app need access to geolocation, and
why would you give the forecast app access to the Gallery? Next time,
think about it before you press OK.
The good news is that issued permits can be revoked. Open the *Privacy
section* of your system settings and look for *Privacy dashboard* (if
you have Android 12) or *Permission manager* (if you have another
fairly recent version of the OS). If there is nothing similar on your
the device, enter "permissions" into the search box in the system settings
and select the nearest equivalent.
Finally, you should end up with a list of all the types of permissions
you've ever given to apps on your Android device. Look through them
all: if you see something suspicious, just revoke the permission.
Step 5. Use privacy-friendly apps
You have many allies in the fight for your online privacy: there are
many apps do not aim to make money off your data, but instead
safeguard your personal information.
You've probably heard about how hungry Google Chrome is for your data
with its numerous trackers and analytics systems. Given that, consider
switching to another more privacy-friendly browser like Firefox, Epic, or Tor Browser. These browsers boast a variety of features that can
help reduce your digital footprint and protect you from being tracked.
Another possible solution is DuckDuckGo – a privacy-focused browser by
the developers of the famous private search engine.
What else can you do to boost your Android smartphone privacy? Install
a reliable ad blocker app. Modern ad blockers do more than just get
rid of annoying banners and pop-ups. For example, AdGuard for Android
can protect you from trackers, warn you if the site you're trying to
open contains malware, and let you set up a custom DNS server to avoid
tracing by your ISP.
AdGuard can do one more great thing for Android users: it can block
the Topics API. In a nutshell, Topics is a fly in the otherwise very
privacy-friendly ointment of Google Privacy Sandbox – a new suite of
technologies that should make Android devices better in terms of
privacy.
It promises to protect users from fingerprinting by giving
third parties access to user interests in such a way that they
won't be able to identify the individual user. On paper. In reality,
they will still be able to do this.
If you don't want companies like
Meta to receive information streams about you coming from dozens of
different apps on your device – consider installing AdGuard.
One last tip out of the list: Don't consider yourself protected and
invulnerable by default. Just because you're not rich or famous
doesn't mean that your data isn't of interest.
Your personal
information is worth more than you think, and there are people and
corporations willing to take it from you.
We hope that by following our pieces of advice you will be able to
protect your data and your Android device.
Don't forget to bookmark and always visit every day Technadvice.com because here you can find the latest technology information such as How-to Guide Tips and Tricks Blogging Digital Marketing Windows Android Root Social Media games, ETC. Best of luck.