Top 21 Best Yuri Anime Recommendations You Must Watch! – Returning to the anime recommendation genre update Yuri again with the addition of a list of the newest and best anime. Yuri or Shoujo Ai is one of the anime genres which is quite popular among male anime fans. But not a few women also like the anime Shoujo Ai.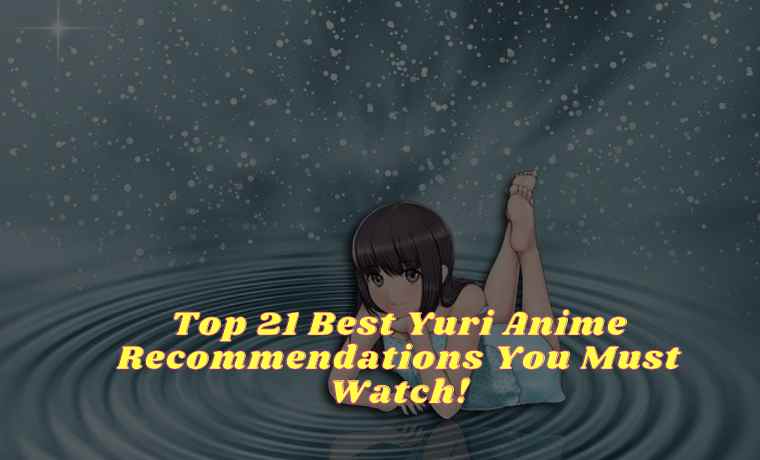 Top 21 Best Yuri Anime Recommendations You Must Watch! 2023
Talking about the Yuri anime, we all know that it tells of a girl who falls in love with each another sharing a romantic relationship.
Read more:
And most fans will immediately jump to the part where they make love, but Yuri is not classified as an adult anime for a reason.
The reason is about building a relationship and falling in love with each other before reaching a peak in love.
#1. Netsuzou Trap (2017)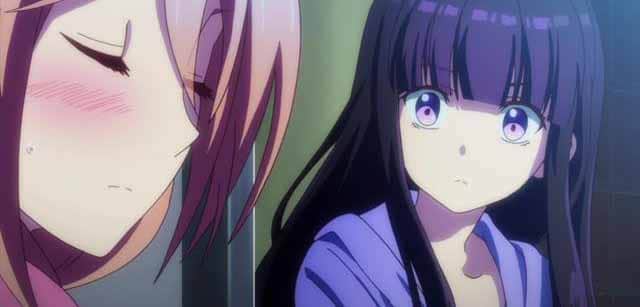 The recommendation of the first yuri anime you can watch is Netsuzou Trap. This anime tells about Yuma and Hotaru who have been friends since childhood.
Yuma is always nervous every time he goes on a date with his new boyfriend. Therefore that is what asks Hotaru to come with him.
But when Hotaru offered himself as a "training" friend, they both realized that they were more interested in each other than in their own boyfriend.
Since then, both of them kept secrets between girls that were impossible to reveal to their girlfriends.
#2. Maria†Holic (2009)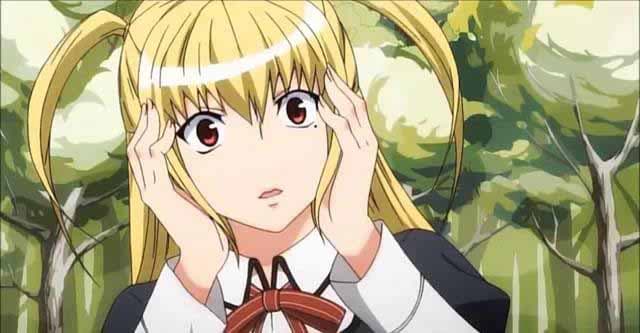 The next best yuri anime film is Maria Holic. Tells about a high school girl named Miyamae Kanako who is allergic to boys.
Then, he enrolled in a girls' school in hopes of finding a romantic female partner. And he found the ideal candidate for him named Shidou Mariya.
But, Kanako discovered Mariya's huge secret, that is, Shidou Mariya is a naughty boy who crossed and was guarded by a cynical maid named Shinouji Matsurika. Kedunay made Kanako's life difficult.
#3. Kashimashi: Girl Meets Girl (2006)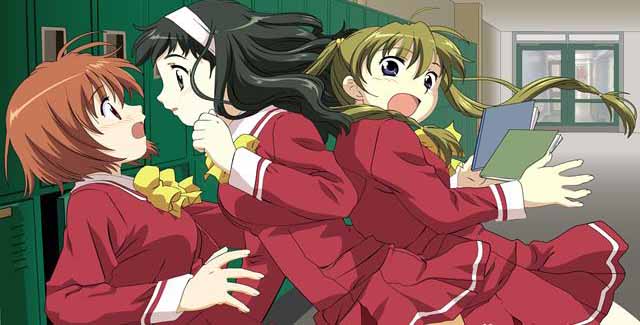 This old anime yuri genre that should not be missed tells about a shy boy named Hazumu who likes gardening and often collects herbs (naturally) in mountainous areas. One day he declared his love for Yasuna but was refused.
When he was on the mountain he accidentally got hit by an alien and became a beautiful girl. Will he be able to get Yasuna's heart by being a girl?
#4. Maria-Sama Ga Miteru (2004)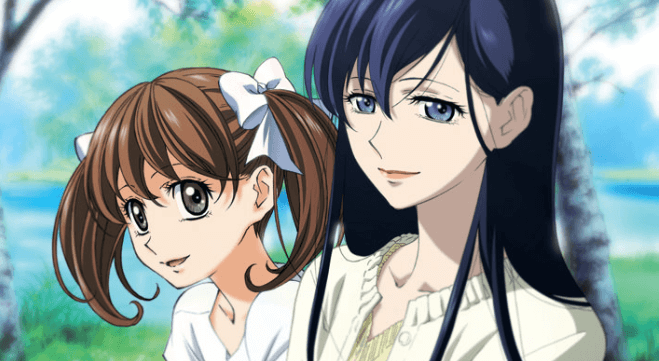 The best romance anime to watch. For the story itself, Maria-Sama ga miteru's anime is centered around Lillian Academy students, a girls' school.
The Lilian School has the tradition of "Soeurs" which in French means "sister". Second and third-year students become superintendents of first-year students who have just entered the academy and give them a rosary, which means that the senior will be a "class sister" for new students.
The Student Council Chair named Yamayuri, is run by three upper-class students and has three divisions that have nicknames namely: Red Rose, White Rose, and Yellow Rose.
Yumi Fukuzawa is a first-year student at the Lillian Girls Academy. Accidentally met a second-year student named Sachiko Ogasawara, who was a candidate to become a Red Rose.
Then, Sachiko gives a rosary to Yumi Fukuzawa which indicates that she will become an older sister to Yumi. Meanwhile, Yumi, who already looks popular makes Sachiko confused as to why she chose her.
Aside from that, the "Cinderella" Festival is getting closer and the conflict between seniors and younger siblings begins.
#5. Aoi Hana (2009)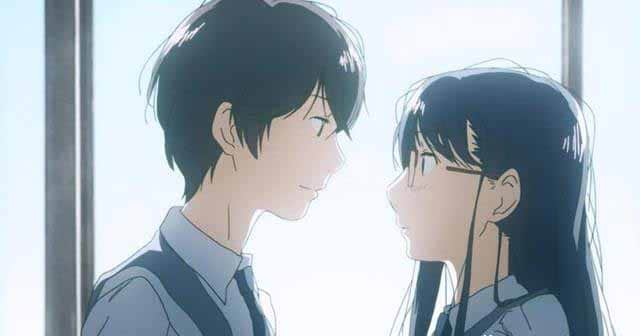 Aoi Hana is one of the best Shoujo Ai anime adaptations of the manga. Tells about childhood friends Fumi and Akira who have to separate because Fumi has to move. Ten years unable to contact each other, the two girls met again as high school students.
Both of them struggle to reconnect relationships that have been lost for so long and many things have changed.
Fumi and Akira underwent various conflicts and problems at school, ranging from individual conflicts together.
#6. Simoun (2006)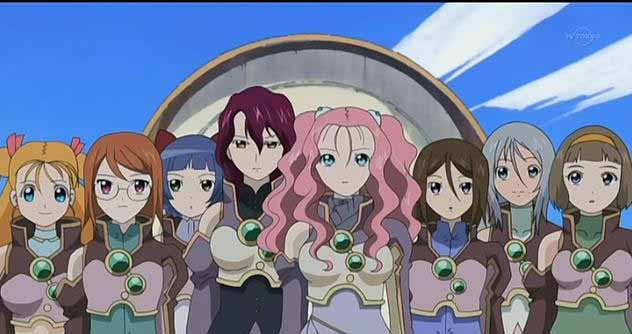 Anime Shoujo Ai with elements of military anime with a story that is quite unique. In the simulacrum peaceful theocracy, everyone is born with a female.
When he was 17 years old, every girl had to follow a special ceremony tradition where they had to make connections with other girls.
However, only a pair of female pastors can synchronize with an ancient flying ship known as Simon which is very necessary to maintain Simulicram.
The couple must exercise restraint during the ceremony as long as they want to keep driving their Simoun.
After the horrific attack from the enemy who destroyed the squadron known as Chor Tempest, Aer was appointed to become Simon's pilot.
To get his wings he had to find a way to the heart of Neviril, Regina of Chor Tempest. However, Neviril's heart still belongs to the previous couple who lost the battle while trying to wear a forbidden Simoun maneuver.
#7. Sasameki Koto (2009)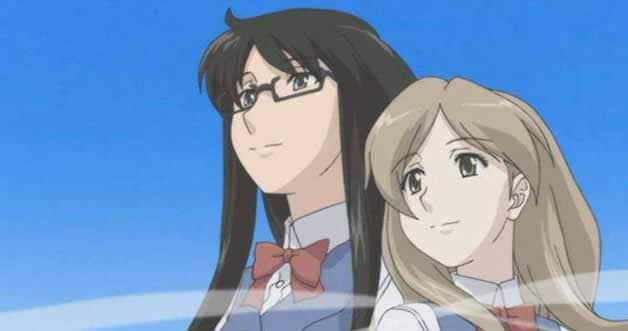 Tells about a student named Murasame Sumika who was popular in her school because of her superiority in marking and sports.
However, he has a secret where he falls in love with his classmate named Kazama Ushio who is a girl.
However, Ushio also has the desire to love other women, and he has not yet realized Sumika's feelings and has always been rejected by other girls
#8. Yuri Kuma Arashi (2015)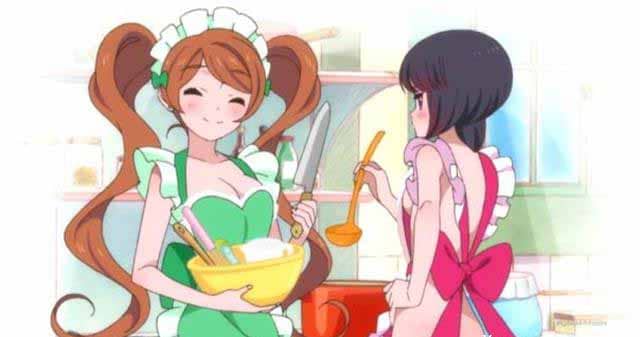 The next list of the best yuri anime is Yuri Kuma Arashi, one of the anime fantasies that tells of a transparent high school girl who is plain and barely noticed by others.
Every night, he dreams of bears and transparent storms. In the dream too, his mysterious classmate named Ginko Yurishiro appeared in the form of a bear.
#9. Hello!! Kiniro Mosaic (2015)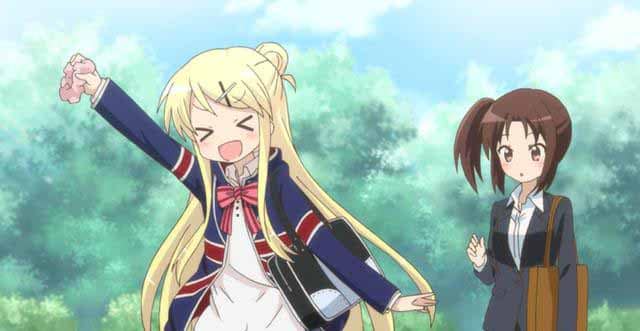 The next yuri anime is Hello Kiniro Mosaic. Tells about a 15-year-old Japanese girl named Shinobu Omiya who visited England to meet Alice. After returning to Japan, he still missed it when he was still abroad.
One day, Shinobu got a letter from Alice, if he was going to visit Japan. Japanese and English girls will meet again, and there will be a lot of humor that happens when Alice joins the life of Shinobu and his friends.
#10. Inugami-san to Nekoyama-san (2014)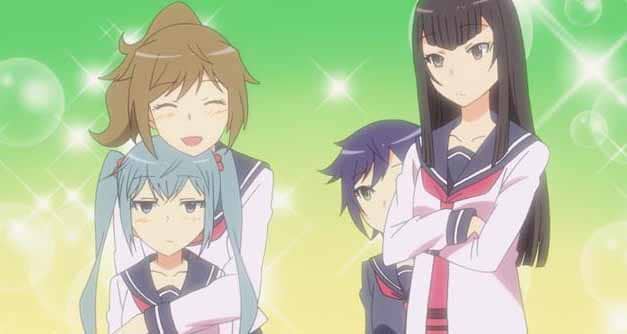 Inugami-san to Nekoyama-san, is one of the best 2014 yuri/shoujo-ai anime that is required to watch.
Tells about a shy tsundere girl who really likes dogs named Nekoyama Suzu, and a friendly and super masochistic girl who likes cats named Inugami Yachiyo. One day, the two of them met accidentally and were attracted to each other.
Responding to friendship with Inugami, and the timid Nekoyama. Their friend Akir tried to make Suzu and Yachiyo familiar with each other.
#11. Otome wa Boku ni Koishiteru (2006)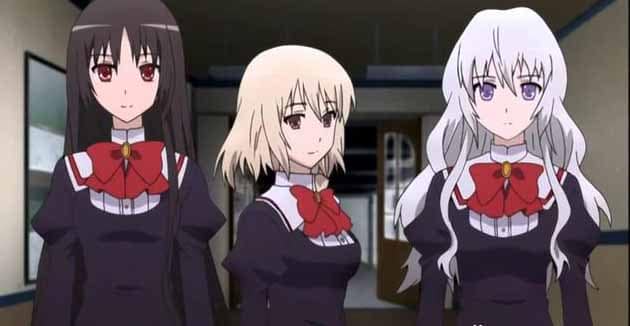 The best yuri romance anime that aired in 2006 tells the story of Mizuho who did not believe in the will left by his grandfather.
The contents of the will are his grandfather's wish for Mizuho to enter the same academy as Ms. Mizuho. And the Academy is a girls' school.
With the help of his friend Mariya, he finally got into the school. However, he had to be made over like a girl to cheat all students in his new academy.
#12. Kanamemo (2009)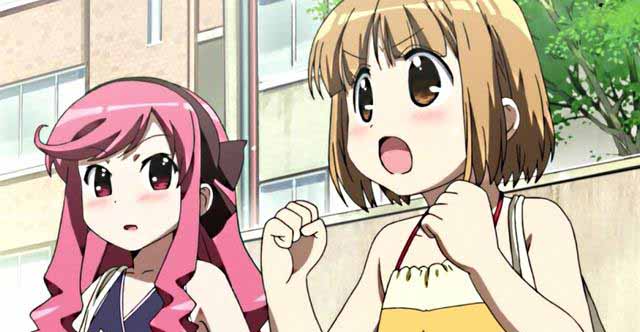 Tells about a middle school girl named Nakamachi Kana who was left alone when her grandmother died.
Guessing to stay somewhere else, he found a newspaper station and started work for his room and board, in addition to other female workers who made his daily life very pleasant.
#13. Kannazuki no Miko (2004)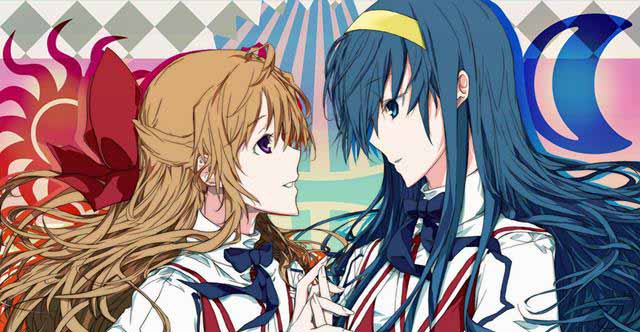 This supernatural yuri anime genre tells the story of a girl named Himemiya Chikane who is of noble descent with a cold-hearted and aloof nature.
Himemiya is also considered to be the perfect young girl in the esteemed group. Meanwhile, Kurusegawa Himeko has a secret friend. Their initially normal life at school changed when the past demon suddenly appeared.
#14. Akuma no Riddle (2014)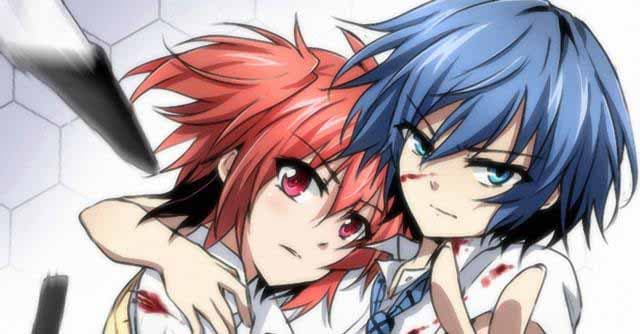 The best yuri anime that aired in the spring of 2014 with an additional element of action that adds to the story's fun. Set in the Myoujo Academy where there is a special class called "Black Class".
The class was occupied by 12 professional assassins with a target named Ichinose Haru. One member of 12 professional assassins, Azuma Tokaku hunts down Haru but slowly love grows on the target.
#15. Yuru Yuri (2011)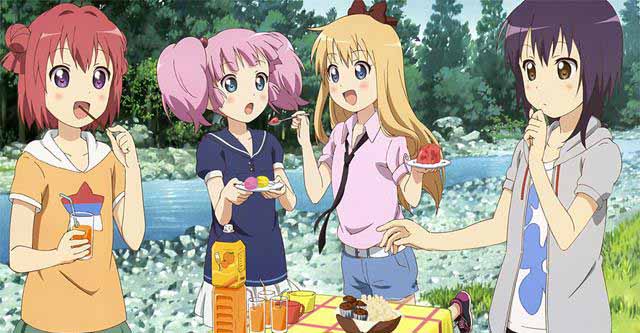 One of the yuri anime comedies that can't be missed. Tells about the Fun club with Akari Akaza members, Kyouko Toushino, Yui Funami, and Chinatsu Yoshikawa.
With the atmosphere of "Yuri", the pleasure club keeps on doing its usual activities, namely unemployment.
Even though their habits are just relaxing, they always intersect their talk about the humor and excitement that occurs in school.
#16. Sakura Trick (2015)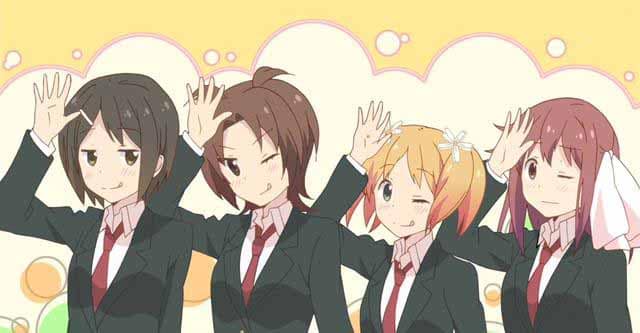 Sakura Trick anime must be watched by yuri anime fans. Tells about two girls named Haruka and Yuu who attend a high school that will be closed soon in the next 3 years.
For a variety of special and special things between them, both of them are various kisses. Since then, their relationship has deepened.
#17. Strawberry Panic (2006)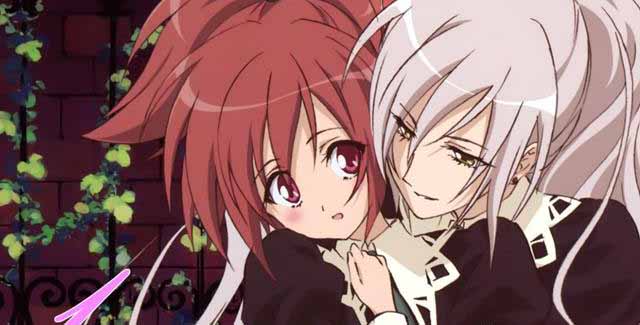 Aoi Nagisa moved to one of three female schools at Astraea Hill, St. Academy. Miator Girls.
There, he found a community of students intertwined in a complex relationship. Where two Etoiles represent three schools.
In order to adapt, Nagisa had to go to class and join one of the clubs, she also had to make new friends.
Meanwhile, the single Etoile from Astraea Hill named Shizuma Hanazono was interested in Aoi Nagisa.
#18. Kampfer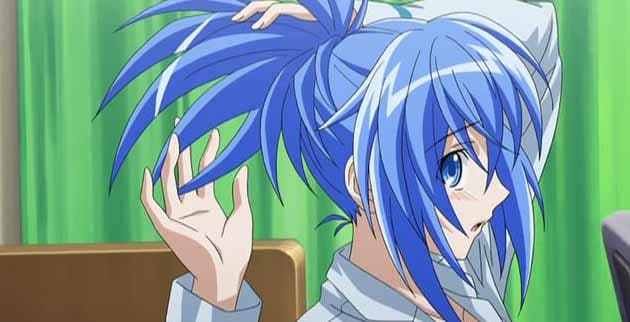 Tells about a male student named Senou Natsuru who wakes up one day wearing a strange bracelet in his hand and can turn into a girl.
And more surprisingly, his Harakiri Tora doll suddenly spoke and explained that Natsuru was chosen to be a champion and had to fight with other campers.
The doll she got from a friend and a girl I like was named Kaede Sakura. During a trip to school, Natsuru meets another Kampfer who turns out to be Mishima Akane, a schoolmate who likes her.
From Akane and the doll, Natsuru knows that there are several kinds of campers. Akane and Natsuru have bracelets of the same color, which means that they are in the same group, and what happens to them is a campfire with a red bracelet.
#19. Revolutionary Girl Utena (1997)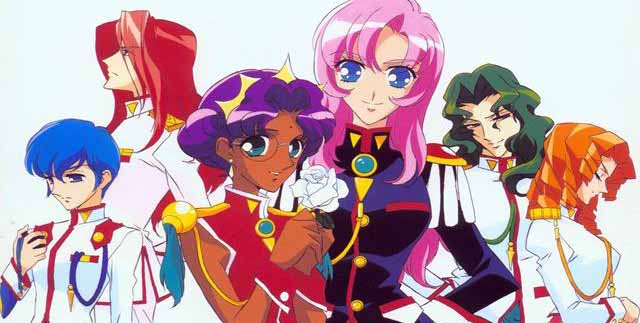 When he was a child, Utena's parents died, a prince with a white horse gave Utena a ring with a rose symbol.
The prince said that someone who experiences deep sadness will not lose strength and honor and that ring will lead you to me. When Utena grew up, she wanted to become a prince.
#20. Citrus (2018)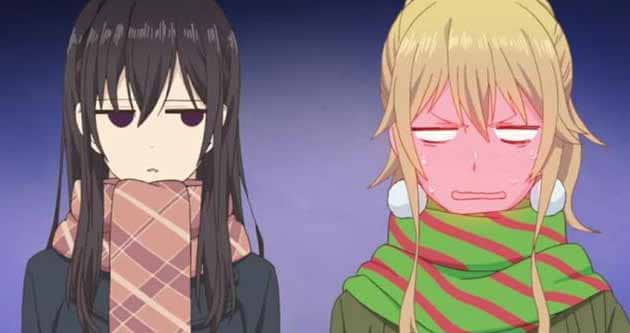 Being one of the best Yuri Anime 2018, Citrus tells about Yuzuko Aihara, a high school girl who has never felt in love with someone.
After his mother remarried, Yuzu was forced to change schools. But in the new school, he entered has a very key order. At his new school, he is hostile to the Student Council Chair named Mei Aiharam who turns out to be his half-sister.
And that's where the drama started and Yuzu began to know that feeling like and hate wasn't far away.
#21. Candy Boy (2008)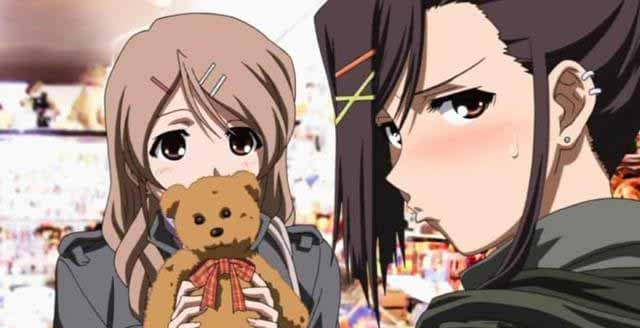 List of the last Anime Yuri that you recommend watching is Candy Boy. The story centers on the relationship between Yuhino and Kanade Sakurai. They are twins who attend high schools in Tokyo.
In addition, their second relationship was colored by the presence of a very crazy-looking first-year student to Kanade, namely Sakuya Kamiyama.
One day, Sakuya invited Kanade to date outside, and that caused Yukino to express his love for his own sister.
Read more:
Conclusion:
So, friends, These on above the best 21 yuri anime recommendations you must watch! all-time that must be watched. Don't forget to share this article with your best friend.
Don't forget to bookmark and always visit every day Technadvice.com because here you can find the latest technology information such as How-to Guide Tips and Tricks Blogging Digital Marketing Windows Android Root Social Media games, ETC. Best of luck.