The 5 Best Startup Websites – Running a business has its perks and also challenges. One of the challenges is figuring out how to grab the audience's attention effectively. Fortunately, having a well-made website can help you do so.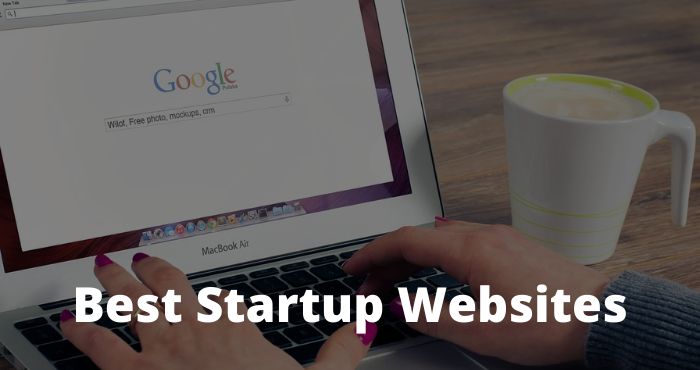 The 5 Best Startup Websites
There are lots of inspirations for designing websites, and you can learn from how startups do it. Startup companies focus on creating the best user interface and experience on their websites to compete in a highly-saturated market.
Read more:
This article will explain what makes startup websites good and list the five best startup websites for inspiration.
What Makes a Good Startup Website
As briefly mentioned before, startups focus on brand awareness and put extra effort into their website design to perfect the first impression. This part talks about what makes a good startup website for a better understanding. There are three ways to do it.
First, pay attention to the clarity and quality of your content. The website must effectively communicate who you are and what your business does through relevant keywords. This is where you can focus on search engine optimization (SEO).
Second, visitors must quickly understand how your business differs from competitors when they go to the website. You can put this to practice through the website layout, design, color schemes, and even page navigation.
Lastly, the website must be aesthetically pleasing. Using a smart and simple design is always a safe option. You can also adjust your website design based on the trends or the audience's interests.
To help you achieve all three ways of making a good startup website, we recommend using Zyro or a builder with similar capabilities, especially if you're not proficient in hand-coding websites. Zyro is a website builder that provides all the features—like the intuitive grid, AI-powered tools, and detailed template designs—to make the web designing process faster.
5 Best Startup Websites for Inspiration
This next part of the article lists five recommended startup websites that you can use for inspiration. Let's take the knowledge to practice.
1. RipePlanet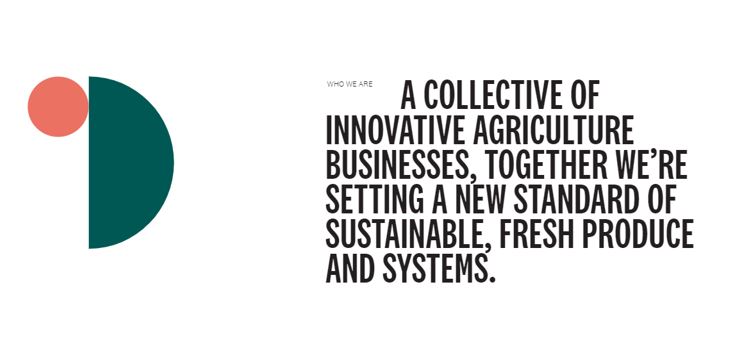 RipePlanet is an agri-tech startup that focuses on cultivating a better future using sustainable and fresh produce. They divide their products into "Initiatives" that are created based on innovations to reimagine farming.
Based in Australia, RipePlanet connects farmers and marketplaces to support their idea of sharing knowledge.
What strikes the most within the website is how they present themselves. RipePlanet combines the design elements and layouts with effective copywriting. This is reflected on each page throughout the website.
Aside from that, they also know how to sell their idea without going too far. They do this by adding a familiar name, the UN, and how RipePlanet aligns with their global goals for sustainable development.
In addition, their landing page is designed with a smart scrolling design and short sentences to allow visitors to easily understand who they are. The number of web pages and images is just enough for people to get familiar.
2. Revolve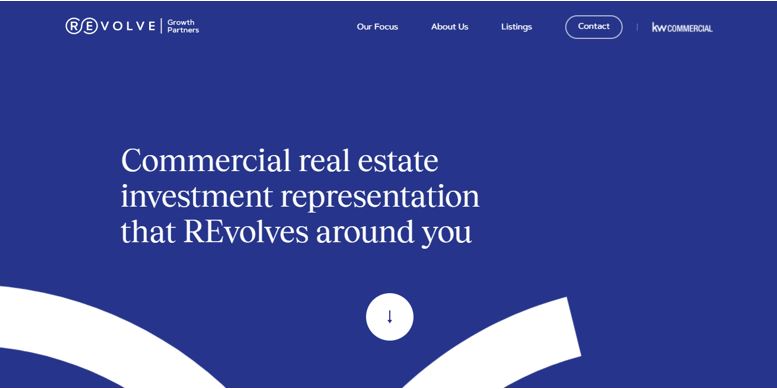 Based in California, Revolve specializes in commercial real estate. However, the company goes beyond the conventional real estate industry and makes it personalized between families. As its name implies, they revolve around the customers to help with their selling or buying needs.
When going to their website, visitors can immediately understand what they do in one short sentence. The company introduction on the landing page, which ends with a call-to-action (CTA) button, creates a tight and straightforward user experience.
Revolve also shows a strong emphasis on branding. They do this cleverly by planting the business idea into copywriting, page layout, and illustrations. On their About Us page, Revolve allows visitors to get a full grasp of what they do.
In addition to the branding emphasis, Revolve keeps the design minimalistic by using only two main colors, blue and white, to remove distractions and keep visitors interested.
3. Gobi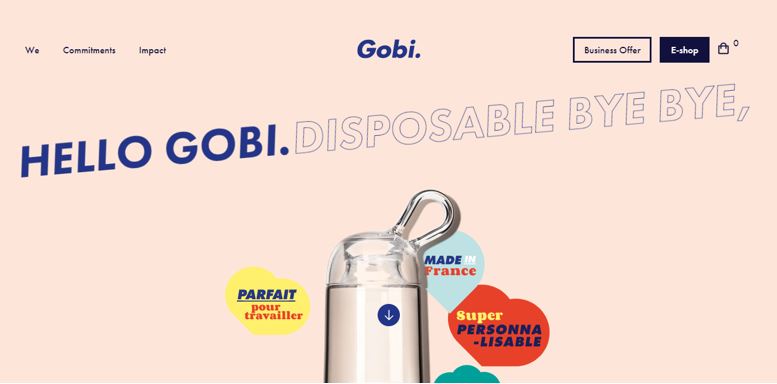 Gobi is a French brand that promotes a sustainable lifestyle through eco-friendly products, like drinking bottles (The Gobi) and cutleries. The brand represents its mission and collaboration between people of various backgrounds — from sociologists to industrial partners.
Immediately after going to the website, visitors can see how Gobi brands themselves. With the creative aesthetics and appealing typography, these design elements are consistent throughout the website, from the homepage to the Blog, which strengthens Gobi's branding.
The website design also reflects the team combination through its detailed Shop page — which uses Shopify. With clear product categorization, text description, and high-quality images, it improves the user journey's quality.
Aside from lowering the bounce rate, a good user journey is a must for websites with online stores, and you can learn from how Gobi does it.
4. TM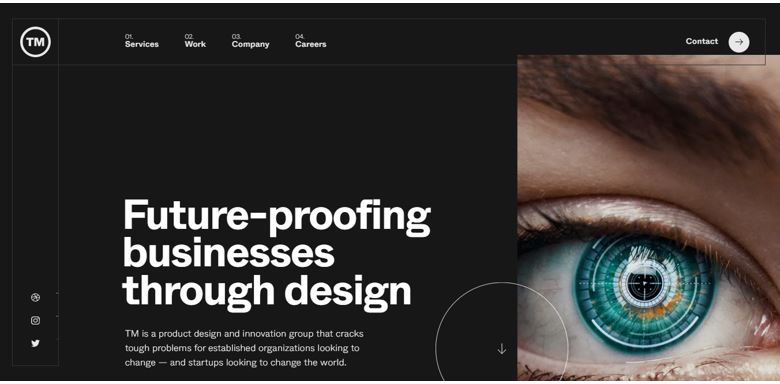 Based in California, TM is a product design company that combines their work with technology, like artificial intelligence, machine learning, and more. Their projects revolve around enterprises with a vast project portfolio that ranges in products and industries.
TM emphasizes who they are through copywriting and design to create a bold and daring look. Using minimum colors, simple transitions, and animated graphics, TM balances the bold design with a detailed description of what they do.
Focusing on brand recognition can be a feasible practice to add to your website. This becomes when your line of business is new or innovative in the market.
In addition, TM also cleverly uses its domain name to make them memorable and unique for the audience. Aside from the website itself, using the domain name is one way to elevate your brand.
5. Wnder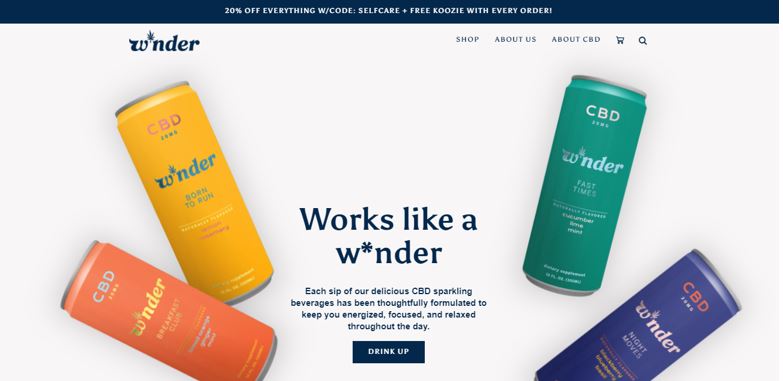 Wnder is an Ohio-based startup that produces and sells CBD-infused beverages. Their website includes a full introduction to the types of drinks and how Wonder differs from other brands.
Starting from the homepage, the website captures attention with colors, creative design placement, and animated elements.
Wnder also includes simple design and color choices for a more laid-back touch that suits their business principles. Regarding copywriting, they keep every sentence short and easy to read, so visitors stay interested while getting familiar with the website flow.
What's best about the website is the engagement for visitors, specifically on their Shop page. On this page, potential customers can match their drinking time with specific Wnder beverages and their benefits. In addition to awareness, this builds trust and credibility.
Read more:
Conclusion:
Among other things, startups can inspire you to create an effective website design for your business. This article consists of ways to make a good startup website that combines both functionality and aesthetics.
In addition to that, we've covered five startup websites as examples with feasible design aspects. These startups differ in industries but share the same web design principles that make them good.
We hope they inspire you to start designing your website.
Don't forget to bookmark and always visit every day Technadvice.com because here you can find the latest Technology information such as How-to Guide Tips and Tricks Blogging Digital Marketing Windows Android Root Social Media games, ETC. Best of luck.