5 Display Advertising Mistakes You Should Avoid for Ideal Campaign 2022 – If you are actively running ad campaigns as a digital display advertiser, chances are that you would have seen both success and failure in running display advertising campaigns using search engines like Google.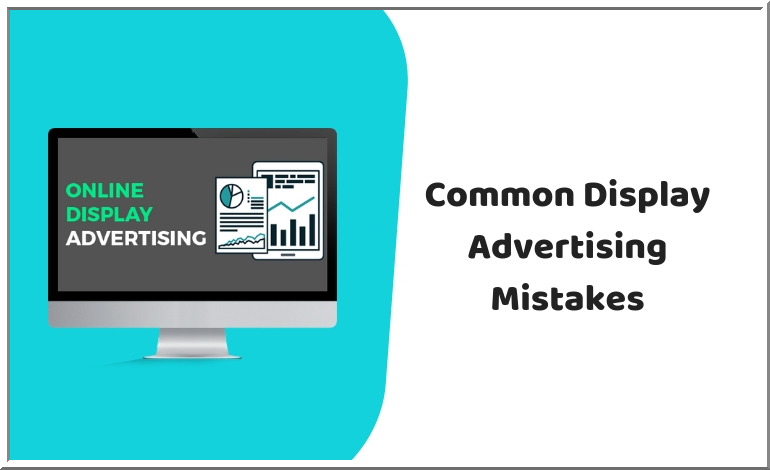 5 Display Advertising Mistakes You Should Avoid for Ideal Campaign 2022
We know that all the premium quality search engines offer people plenty of ways to put across ads everywhere, but it is also equally important to note that millions of users have opted for ad block services.
Read more:
You might have gone through and implemented plenty of display ads before, but here are a few common display advertising mistakes that you must stop implementing with an immediate effect to maximize the ROI and minimize the cost of the display ads:
Mistake 1:

The Banner Ad Doesn't Correlate to the Landing Page
While misleading CTAs tempt your customers to click on the link to see what is in store for them, after clicking on the ad, they are redirected to a landing page, wherein the product is something that they would not have unexpected.
Most of the digital marketing companies in Mumbai, Delhi or anywhere else avoid such kind of alluring ad campaigns so that they do not acquire a bad reputation with their clients in the long run. No matter what, you should always run ads with the focus of conversions such that sales come through.
Mistake 2:

Your Main Goal Is CTR and the Product ROI Takes a Backseat
If you have researched the average Click-Through Rate (CTR) score, then you will probably think that your ad campaigns would have failed if the click-through rate is low.
For display ads, the average CTR is around 0.09-percent. Going by that number, it's natural that many people will think that their ad campaigns have failed. However, the good news is that it's possible to get a good return on investment even without a high CTR.
Although CTR plays a crucial role in improving the visibility of the product presented on the landing page, it makes sense only if you have ROI sorted and the people viewing the ad are actually buying the product.
Mistake 3:

Not Implementing A/B Testing
Using only one variation of ads for running ad campaigns is basically one of the most common display advertising mistakes, which can cost you a bomb and won't deliver designated results for your ad campaign.
It is important to run more than one ad variation for the same product and analyze which campaign is running well for the particular product you are promoting on the landing page. A/B testing is one of the best strategies that give the perfect way to analyze the target audience and then finalize the ad copy that is running in a better way. you may like
Mistake 4:

Advertising on Irrelevant Sites
If your product is related to beauty care and you happen to publish it on sites that promote real estate, then you would not only be losing out on your budget campaigns but also the outcome would be really poor.
It can also damage your brand image and fetch you poor reviews due to incorrect ad placement using display advertising. This kind of poor ad placement can cause more harm to your brand than placing no ads at all.
It is always advisable to run ad campaigns on sites, which are relevant to the product that you happen to sell. It helps us in maximizing the revenue and optimizing the ad cost that is involved in planning the budget for running the ads.
Mistake 5:

Running Ads That Are Only Compatible with Desktop
No matter what happens, choosing just one mode of display ads for advertisement is a grave mistake that all the digital marketing companies in Mumbai advise avoiding. As of now, all the users surf the internet using their smartphones only.
Hence, it is advisable to run ads that are both mobile-friendly and desktop-friendly. Hence, using both modes for displaying ads helps in targeting the right audience. To ensure maximum ROI, you need to tap users through all modes i.e. desktop, tablet, and smartphone.
You should ensure that the ad is compatible with all the modes through which the ad copy is reaching the customer. Any wrong portrayal can cost you a lot more than what you can initially expect from the campaign.
Read more:
Conclusion:
Although you are not aware of the perfect methodologies that are to be applied to make your ad campaign succeed, still you need to avoid these common display advertising mistakes, which may have adverse effects on your brand image.
The success ratio of the ad campaign totally depends on the user behavior and area where you happen to target. Hence, by trial and error method, you need to find out what is working for you and discard what is not working.
Don't forget to bookmark and always visit every day 
Technadvice.com
 because here you can find the latest Technology information such as How-to Guide Tips and Tricks Blogging Digital Marketing Windows Android Root Social Media games, ETC. Best of luck