What is Kodi? Everything You Need to Know About Kodi – Kodi is slowly but surely growing and evolving providing an experience for anyone who wants to share content from home.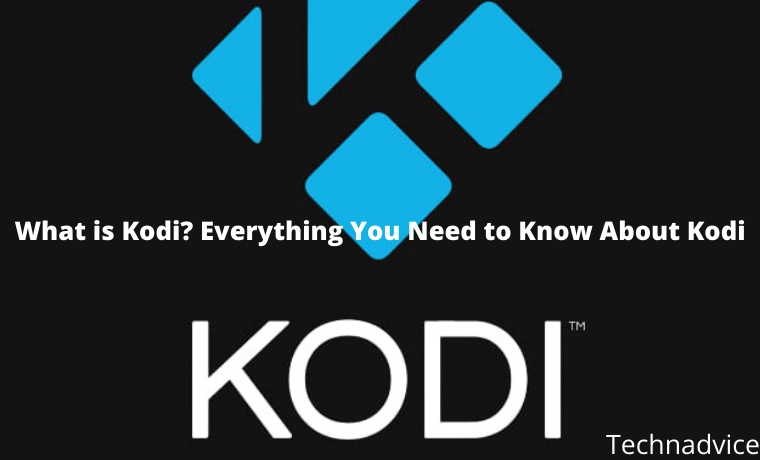 What is Kodi? Everything You Need to Know About Kodi 2023
This Kodi service itself has actually been available since 2003, at that time was known as Xbox Media Player.
Read more:
From 2003 to 2014, it changed to Xbox Media Center (XBMC).
So, Kodi was originally thought to use XBMC, which is an entertainment media center for streaming videos, music, and games using open sources that grew and developed according to an amateur project to play content on the original Xbox.
Kodi gives users access to online streaming media content, including videos & music, as well as shows how to store and watch that content at home.
And what's even better, Kodi can run on almost every major operating system on thousands of smart devices today.
So, What is Kodi?
Kodi is an open-source software media center, which allows you to access all kinds of content, including videos and music.
And can run that content on any device you choose, including TVs, laptops, phones, tablets, and more.
It can even run on your Raspberry Pi.
Kodi comes with a user-friendly interface and can work with any local or network storage service you are using.
And you need to know, Kodi not only comes in the form of an Android TV Box purchase package bundle, but you can also install and install it with some add-ons from third parties that can enhance your Kodi experience.
Advantages and Capabilities based on Kodi
when it comes to entertainment, Kodi is the answer.
Music?
Kodi can play a variety of music formats, including AAC, MP3, and OGG. It even comes with a smart playlist feature and the ability to mark out-of-sync tracks.
Videos?
Kodi can play files using ISO, 3D, & H.264, among other formats, and can also run online content over the Internet.
After you import a movie, Kodi can even add posters, fan art, trailers, additional videos, and more to each item of content.
Kodi can even run Television (TV) shows, which allows you to save your favorite TV shows to the Kodi service.
The TV show section is also supported using posters and tags, which will give you a complete picture of the program & actors.
Kodi can even stream images (slideshows), as a result of which you can import image archives into the Kodi library list & start a slideshow, among other features.
You can even search, record & save a list of your favorite television exclusives for later viewing.
You can also stream and record private TV from the software.
To do this, you must use one of the many backend services that support this feature, including MediaPortal, MythTV, TVheadend, & NextPVR.
Also, be sure to keep the program updated to add new features as they become available.
How Kodi Works
Kodi is made to run on various popular OS (Operating Systems), for example on Android, iOS, Linux, macOS, Windows, & Raspberry Pi.
This means you can install it on almost any of your devices and can access its content whenever & wherever you are.
Interestingly, you can run on television with a set-top box or Android TV Box & other streaming devices.
This application can install for free, and provides many functions that you will not find in other applications.
And Kodi is constantly adding more and more new features from time to time.
Once Kodi is installed & running on your device then you will see a list of menus for you to choose from, for example, Images, Videos, Music, and so on.
All you do is simply use open what you want & upload the content you choose.
Your content should be stored somewhere locally or on a network drive that will allow you to access it around your home and potentially also be accessed remotely.
Kodi will catalog all your content sources & make them easily accessible on all devices where Kodi is installed.
Kodi settings
Kodi has a Wiki list of simple instructions that can provide you with step-by-step instructions on how to install, run and enjoy the service.
Lay talk has also prepared several posts about this simple guide to installing and setting Kodi.
We made this post separately, and we started using an introduction to socialization about what Kodi is in this article.
We hope that this post will help you understand the installation process and determine the right settings for each device OS you are using.
What you need to remember is that Kodi is designed as a home entertainment medium for your family room.
So you can also set up a remote control that can work with the Kodi system making it easier for you to run this Kodi service event.
In essence, you must have a remote control that can be linked using Kodi to make it easier to use.
If you want to extend the features of the service based on Kodi itself, you can check out the available Add-Ons, which offer more opportunities to make Kodi a better entertainment device.
But you should also be careful, to run Kodi on iOS, you need a jailbroken iPhone, iPad, or iPod Touch, or one of the devices running iOS 6.0 or higher.
Kodi recommends that you run iOS 8.0 or above to get the best service experience from Kodi.
And a Mac running Xcode 7 or higher to install the Kodi software.
In other words, installing Kodi on iOS might not be as simple as you think.
Kodi Supported Devices
Instead of having to list all devices that support Kodi, XBMC itself as a Kodi developer company provides minimal hardware and software requirements that must be owned so that Kodi can function properly and optimally.
As we said above, for iOS users to run Kodi on iPhone or iPad, the device must be jailbroken.
Unlike Android devices, you just need to run Android 5.0 or later & install the app via Google Play Store.
Kodi also works with the fourth-generation Apple TV, as well as the second-and first-generation Apple TVs.
If you want to run Kodi on Linux, you'll need at least an Intel Pentium 4 or later hardware (processor) and a modern generation graphics card (VGA), and 4GB of hard drive space.
As for Mac devices, Kodi can run on Mac OS X 10.7 (Lion) or later.
For Windows users, it requires Windows Vista OS or later to run Kodi.
If you want Kodi to be able to run on other hardware, such as televisions, Android TV Box, or Set-Top-Box, and other devices, you should check this Kodi Wiki list for which software you might need and how to apply it.
Stream Live TV using Kodi
You can stream live TV (Live TV) with Kodi, but it takes a little effort.
Kodi also comes with video recording functionality, so you can record & save content privately.
However, to get it up and running, you'll need to connect the PVR to a backend TV server that can stream private television broadcasts and record content over the Internet.
Kodi also works with most PVR backends, and you should be able to choose the right PVR backend for the operating system on your device.
Again, Kodi has a handy Wiki to give you all the options for each operating system.
Kodi has all the features you need to upgrade your Cable TV, satellite dish, or UHF at home.
Have the ability to stream and record live TV, and your own content that you've downloaded & loved.
But Kodi doesn't come with on-demand content like UseeTV, Iflix, Hooq, and so on. So if you prefer on-demand content like UseeTV & others, then Kodi is not the best choice.
Kodi Add-Ons
Kodi comes with a variety of add-ons designed to enhance the experience of using the service holistically.
This add-on executes a holistic set of features, from simple screensavers, and weather apps to the senses that let you enhance your movie, music, and television viewing experience.
In the videos section, you'll find add-ons for several television channels, such as Fox, NGC, Bravo, ABC Family, and DIY Network, which can be plugged into the Kodi service.
There are also apps for streaming podcasts, such as the Apple iTunes Podcasts option, and shows that will display lyrics using every song you play.
You can even track what's happening on social media using the Twitter feed add-on.
The add-ons are made by independent developers who have nothing to do with the XBMC Foundation.
So, how to install and run it will also likely vary, and the best thing to do is to check the Kodi forums and other places to make sure the program you are about to download and run is completely legal and works the way you want it to.
Is Kodi Legal?
Yes, Kodi is legit.
In fact, Kodi is like a blank canvas, offered as-is, which allows you to do whatever you want with your home entertainment.
So when you download Kodi & run it, it's fine.
However, technically Kodi can also be used to host illegally copyrighted content, and as mentioned above there are plenty of TVAddons and extensions that you can use to access and distribute pirated content.
Is Kodi Safe?
In general, Kodi is safe.
However, in the installation and setting of add-ons enhancements to add services, sometimes without us knowing it we add add-ons that are discontinued and even endanger your privacy.
There are many current party add-ons that may be unstable or even create problems in your hardware.
Therefore, it's a good idea to check the quality of the add-ons that you are going to install.
Is Kodi Worth Using?
As for whether or not Kodi is suitable for use, it all comes down to how you plan to use the service.
If you're looking for a way to access and stream content like movies, television shows, photos, & music, to all the devices in your home, Kodi is the winner.
But if you're looking for a standalone streaming service to access content with little or no copyright concerns, then Kodi might not be for you.
Kodi is suitable for those with knowledge of software and how to receive content from services that are out of sync in one place.
Read more:
Conclusion:
There are several Wikis and other teaching guides to help you when you use Kodi, but you must have some technical knowledge.
Don't forget to bookmark and always visit Technadvice.com every day because here you can find the latest technology information such as How-to Guide Tips and Tricks Blogging Digital Marketing Windows Android Root Social Media games, ETC. Best of luck.