How to Activate Windows Defender on Windows 10 PC – Windows Defender is a tool to prevent ordinary viruses often called antivirus programs. Where your laptop or PC is protected by it. Therefore, how do I activate Windows Defender on Windows 10 laptops?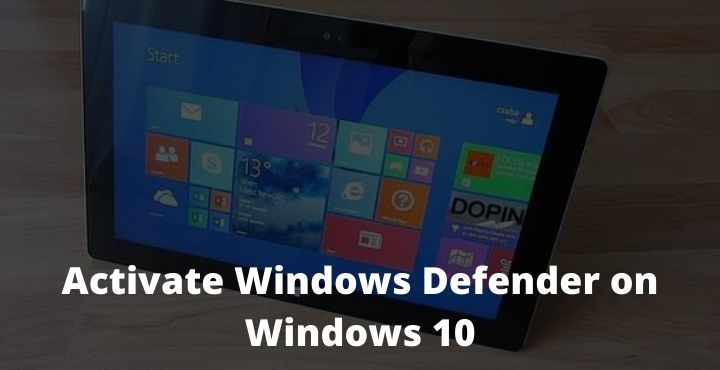 How to Activate Windows Defender on Windows 10 PC 2023
Why does it have to be Windows 10? because the default antivirus is only obtained when you use Win 10.
Windows antivirus itself is already embedded directly after the purchase of a new laptop or computer.
Windows Defender function
Windows defender has functions for the health of the operating system, but not only that, the following functions – functions:
Hold the virus in
Detect virus
Provides security through a firewall
If you will use the method of permanent turn on windows defender.
Where your device will be protected from the dangers of viruses. For that, please refer to the review of turning on Windows Defender below.
How to Activate Windows Security
#1. How to turn on Windows Defender in the Security Center

In this first step, I recommend that you are a beginner who does not want to be complicated in the process of turning on the Windows Security Center by default.
However, you need this basic method where you are only told to open Window's default antivirus settings.
First, enter the Start Menu or press the Win icon Shortcut combination. Then type windows defender. Then the display will appear as drawn, press on the windows defender.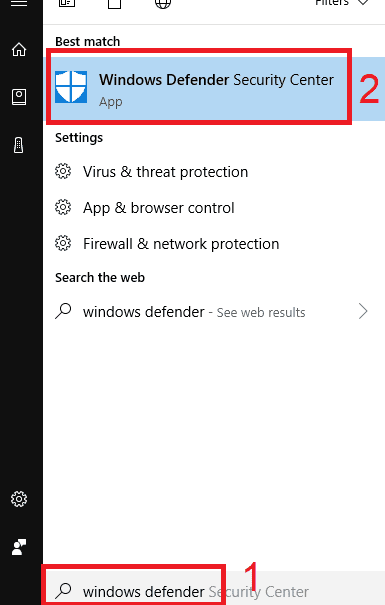 Second, there will be a new look where you tell me to press the Turn On menu under the words Virus & Threat Protection.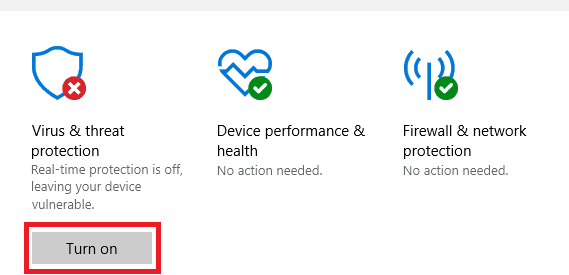 If before this virus and threat protection has not been active then there will be a red button with a cross in the right corner according to the picture.
Then turn off by group policy just by pressing the Turn On button then a pop-up will appear, press Yes.
Once turned on, you can see the red mark with the cross image has disappeared.
The button has changed color to green with a checkmark that looks like the image below.

After doing the above method, how to revive windows defender with the basic tutorial. You can see in full if your defender does not want to be turned on.
#2. How to Activate Windows Defender on Windows 10 via Group Policy
For Windows 10 home edition users, the group policy editor display will not appear. This program can only be displayed on Windows 10 Pro and Windows 10 Enterprise.
If you want to try it, please follow it below:
First, you can open Group Policy Editor via the start menu. Or you can also press the CTRL + R key combination and then type gpedit.msc.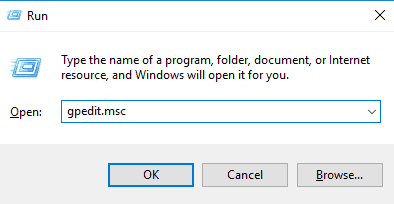 After entering the Local Group Policy Editor, you can enter a new window by selecting Computer Configuration -> Administrative Templates -> Windows Components -> Windows Defender Antivirus -> Real-time Protection.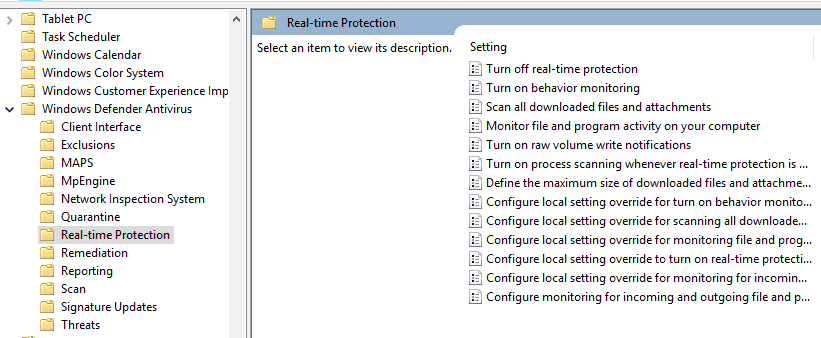 Then you can double-click or double-click on the Turn Off Real-Time Protection menu.
A new window will appear, here you can match the image. Where you have to choose Not Configured.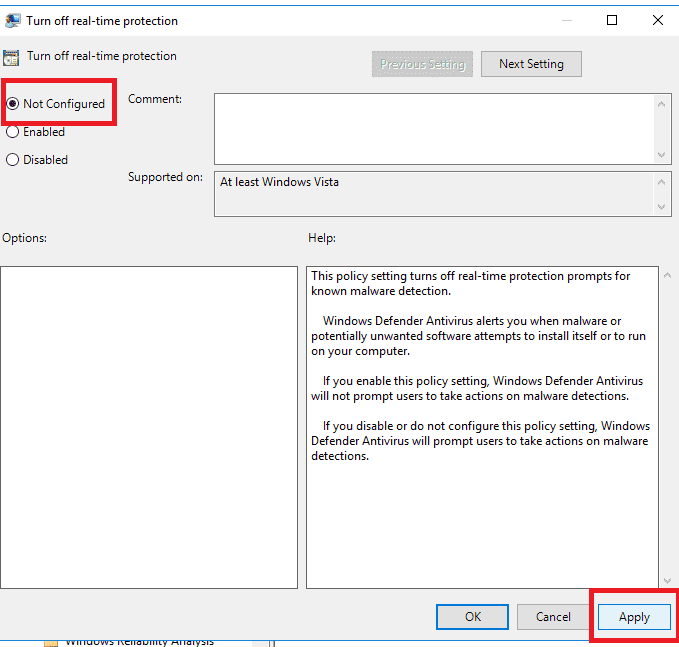 After setting, the next step in how to turn on real-time protection defender is to press Apply then OK.
Then you can restart your computer or laptop to turn it on automatically
#3. How to turn on Windows Defender through Regedit
So that this process runs smoothly, you can first activate the system restore point.
Because if there is a slight error from editing the registry, then your PC might not be able to live again.
Open Regedit, by pressing Win + R type Regedit or you can use the start menu then type Regedit as well then press enter. If the UAC confirmation appears, press Yes to proceed to the next step.
After Regedit is open, you can open the folder in accordance with what I required like this: HKEY_LOCAL_MACHINE -> SOFTWARE -> Policies -> Microsoft -> Windows Defender
On the right blank bar at the bottom of the file (Default), you can press Right-click on your cursor. Then select New and then choose DWORD (32-bit) Value.
Warning: If you previously disabled Windows Defender using Regedit, there might already be a file called DisableAntiSpyware. You just double-click on the file then change the value data to 0 then press OK.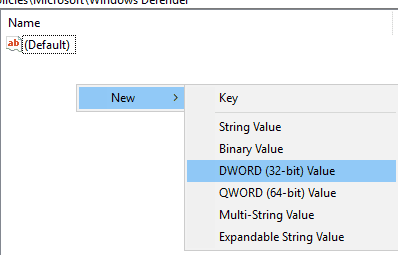 Next, you can enter the file name like this: "DisableAntiSpyware" without the quotes.

Then you can change the value data to 0 if you have previously turned on the defender via Regedit. Then to apply it you can press the OK button.
At this point, it's actually finished, just restart your computer or laptop.
How to Activate Windows Defender Windows 7
All this time, you only realize that Windows 10 only provides Windows Defender features.
Apparently, there are secret ways you can use it to make Windows Defender live on Windows 7 OS.
Open the Start menu
Type Defender then select
Select the Tools menu
Select the Options menu
Select the Administrator menu
Then put a checkmark in the Use This Program section
Then press Yes
Now Windows Defender on Windows 7 is active.
If you feel the way above does not work there may be obstacles where you install a third-party anti-virus. This third-party antivirus can block Windows Defender from being active.
If you feel you have installed it, please uninstall it first so you can turn on Windows Defender.
If you install an antivirus such as avast, Smadav, and so on, please turn it off first to turn on the defender.
How to Overcome Windows Defender Cannot be Opened
Windows defenders can not only be opened and active by themselves. Sometimes this defender can't be opened.
This problem often occurs in all Windows OS series, especially in Windows 10 and 7.
Thus the review that I can convey about the case of how to turn on Windows Defender on a laptop or computer.
Read more:
Conclusion:
So, friends, This is an explanation of the virus & threat protection on your laptop & computer that can be turned on, If you look hopefully useful then please it with your friends.
Don't forget to bookmark and always visit every day Technadvice.com because here you can find the latest technology information such as How-to Guide Tips and Tricks Blogging Digital Marketing Windows Android Root Social Media games, ETC. Best of luck.