Top 9 Anime Like Katanagatari [Best Recommendations] – Katanagari is one of the best action romance anime worth watching. This anime also has a high rating on the world anime website, one of which is MyAnimeList, which scores 8.47.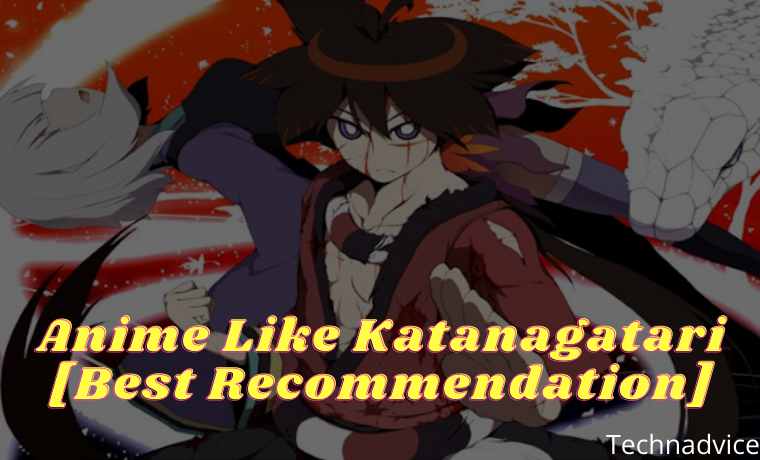 9 Anime Like Katanagatari [Best Recommendation] 2023
Katanagari is unique compared to the others, namely smooth graphics and unique coloring and background characters. Katanagatari numbered 12 episodes.
However, the duration shown is around 50 minutes per episode. That is also what becomes the special excitement of the anime.
Read more:
Katanagatari tells of Shichika Yasuri living a remote life until the game comes up! This is a tragic love story, with a touch of historical context.
Shogunate is described in various ways in the anime. It's hard to imagine that the Edo Period began in the 1600s. Historical stories educate us, amaze us, scare us, and much more.
Although not every anime with historic elements is really factual, this setting can be enjoyed and related.
Steel collides with steel and will clash with the will. When will people learn that violence is not the only language in the world? Even in the anime war will flare up, if it's just for fun, of course.
If you are like me, and like a good sword fight, then you have come to the right place. Katanagatari might be over, but the battle has just begun, prepare yourself! Samurai, sword, ninja, and romance.
Here are 9 anime similar to Katanagatari which should not be missed, of course with an exciting and interesting storyline.
#1. Gakusen Toshi Asterisk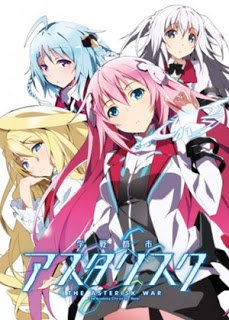 After the Invertia incident, the world rebuilt its power structure. With the Integrated Enterprise Foundation around, there are new biological types of humans.
With these super-powered humans roaming, elite schools now compete in battles for entertainment. Seidoukan Academy is one of these schools.
Some schools play dirty, however, and try to get rid of competitors before they enter the tournament. Luckily, Ayato Amagiri saved Julis-Alexia von Riessfeld from such an attack. After saving Julis, Ayato promises him that he will protect him.
Just like Shichika, Ayato is an overpowered bodyguard, who openly shares affection with the girl he vowed to protect. Togame and Julis also have no pushovers, and they both fight next to their protectors.
Togame and Julis shared one thing in particular, though, both of them were daughters. If you want more protectors like Katanagatari, Gakusen Toshi Asterisk is perfect for you.
#2. Mutsu Enmei Ryuu Gaiden: Shura no Toki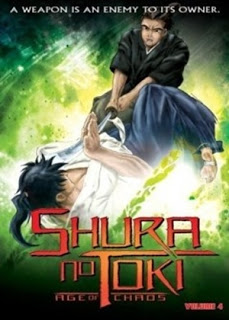 Legend tells of an invincible martial art known as Mutsu Enmei-Ryu, an unarmed style that allows users to defeat a number of armed opponents using extraordinary speed and power.
This is the story of three generations of those who have Mutsu names, and their encounters and battles with the strongest fighters in their era.
One of the best martial arts anime with interesting and exciting stories. These two series feature male leaders who defeated various swordsmen without using swords, which is a rather rare similarity.
Both of them share the same speed and journey, although Katanagatari has more comedic elements and a more colorful visual style.
#3. Touken Ranbu: Hanamaru
History is an important thing to maintain, humans have a tendency to forget the past.
Maybe because evil influences mess up history! Luckily we have Saniwa, which transformed the historic Japanese sword into humans who are now struggling to defend the past.
These swordsmen usually roam around their homes, until there are real threats, and enter various comedy situations. While the story took place in 2205, swords that protected the past were mostly from feudal Japan. Never be afraid, protected, by funny fighters!
Shichika is considered the sword in Katanagatari, and there are even more swords alive in Touken Ranbu: Hanamaru. Both of these anime also have the same fighting style.
Read more: Top 45 Best School Anime Recommendations
If not much happens, Touken Ranbu: Hanamaru, has a few slices of life genre pieces. Katanagatari also has a few slices of life genre pieces when they don't fight.
Even though the slice of life is not really part of one of their genres, it is good for creators to take the time to develop the characters as they do.
Both of these anime also has a number of surprising and light comedies. If you like Katanagatari, you will definitely like this anime!
#4. Hakuouki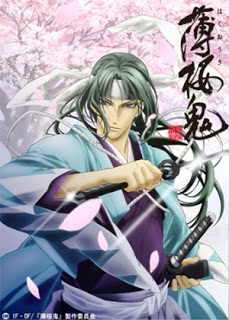 Hakuouki's story follows a group in the show (and actual history) known as the Shinsengumi.
After the bastard samurai almost killed Chizuru Yukimura, he was saved by the Shinsengumi. Apparently, he and his savior have the same goal, to find his father, who studies western medicine.
For their own safety, they let Chizuru stay with them, as long as he continued to dress like a boy. It became clear later that there were chemicals being distributed, and Chizuru's father was somehow involved.
There must be many stories in the Edo Period! I suspect history and swordplay are preferred in the Edo Period environment.
Togame needs a bodyguard and hires Shichika, while Chizuru is guarded by the Shinsengumi. Both female protagonists have strong protectors in Japanese feudalism.
This must be a runaway theme that guards must have in that era. Although it doesn't offer much in terms of romance, I think that other similarities might be a good reason to watch it!
#5. Ookami to Koushinryou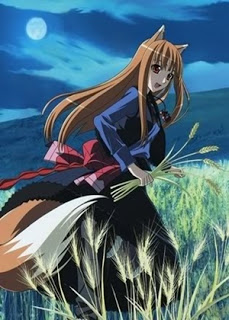 Lawrence is a merchant who travels the world to trade and adventure. He visited the village and suddenly there was a girl sleeping under the straw on his cart.
He has wolf ears and a tail. The Wolf Girl said that she was "God" but her name was actually Holo.
Lawrence teases the girl, but after hearing his story, he decides to accompany the north to travel north.
On the trip, they both had various adventures & often got into trouble but slowly the bonds between them grew stronger
The two series deal with the relationship between two opposite-sex protagonists who more or less meet by chance and join each other to make an epic journey in a beautiful fantasy setting.
Their rather vague goals may be different (in Katanagatari this is a kind of treasure hunt, in Spice and Wolf, the desire to explore the world) and while Katanagatari involves some politics and battles, while Spice and Wolf deal with trade and bargaining, both depend heavily on character dialogue and interaction along the way, which has many similarities too.
The two women, for example, are cunning little creatures who not only tease their partners by guessing but also know how to manipulate the people around them,
If you enjoy the development of mature romantic relationships during their journey through a fantastic world and funny, cunning, and pure dialogue, and a complete character in one of these shows, chances are you will enjoy the others.
#6. Romeo X Juliet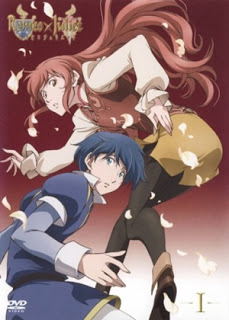 On the floating continent of Neo Verona, the Montague family controls and kills every member of the Capulet family except Capulet's daughter, Juliet Fiammata Asto Capulet.
14 years later, Juliet and the remnants of Capulet's followers lived hidden from the Montague family's right hand.
Juliet has long forgotten the murder of her family or her identity, and is dressed cross as Odin and the hero of city justice, "Red Whirlwind." The sudden escape in his daily adventure takes him to Romeo Candorebanto Montague, a tyrannical Montague tyrant.
Destiny was set when these two individuals soon became "lovers who were fascinated by stars" who cruelly played with fate in the midst of war. Loosely based on the drama by William Shakespeare.
Romeo X Juliet is probably the most different title in the list in terms of setting and historical context.
When he arrived at the tragic love story, Katanagatari was no stranger. Togame ends to death at the end of Katanagatari. This could happen without saying, but Romeo and Juliet also died eventually.
As many say, however, that is not the goal, but the journey that makes the story. We must say, this is the most creative adaptation of Shakespeare that we have ever seen. If you like Katanagatari and tragic love stories with heavy swords, see also Romeo X Juliet.
#7. Samurai Champloo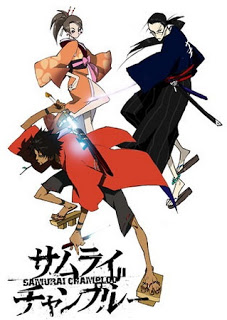 In this alternative version of the Japanese Edo Period, hip-hop seems very popular! After Mugen agreed to defend Fuu Kasumi, at the restaurant where he worked, everything was out of control.
Jin wanders near the restaurant, and Mugen thinks he's a henchman, so they also fight. Jin and Mugen are arrested and will be beheaded for disrupting business affairs.
Jin and Mugen fight and run away with the help of Fuu. Owing to Fuu, both of them are now guards, looking for samurai that smell of sunflowers.
The shogunate happened again, and they did not like sunflower samurai at all. Both Samurai Champloo and Katanagatari take place in the Edo Period.
So we imagine if you like sword fighting and fighting, Samurai Champloo is a mixture of old and new styles that are suitable for you to watch.
Like Shichika, Mugen has a crush on the woman he protects. They are both willing to let go of anything for their loved ones (although Mugen rarely shows it emotionally).
If you are looking for good entertainment like Katanagatari, this anime is very exciting to watch!
#8. Bakemonogatari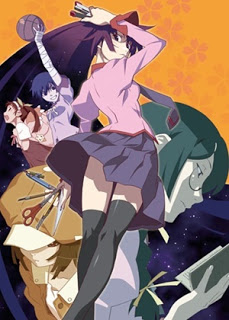 Both of these anime have lots of stories and are cool at work. But the best part is how the story is told.
Both of these anime have the same level of comedy and both are amazing anime shows. In addition, the two anime are also written by the same author.
#9. Basilisk: Kouga Ninpou Chou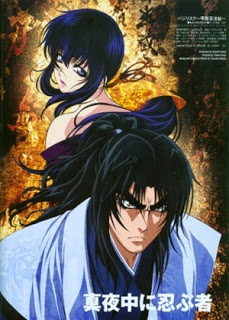 A battle between Kouga and Iga will determine who the next shogun will be. The leader of each clan must choose 10 fighters to fight for them. After a village is attacked, this is the time for the war to end.
Gennosuke Kouga is a respectable man and tries to marry Oboro Iga. Unfortunately, their clan is now an enemy. Oboro may not be a warrior, but he can use his eyes to reduce the enemy's strength.
Both clans will lay traps, play dirty, and do whatever is needed to win. Can Oboro and Kouga find peace, when is their world at war?
People may complain about living in a time of division, but keep in mind, there are bad times. Shichika and Gennosuke both lived in feudal Japan.
The Edo period was very brutal. Both Shichika and Gennosuke fought hard in Japan, and both had the same interest in love.
Togame stated that he was part of the shogun, and Oboro was forced to fight by the government. There are also similarities in characters who fight.
Jyubei Jimushi at the Basilisk hides a knife in his stomach. Maniwa Koumori in Katanagatari also hid the sword in his stomach.
We think hiding knives in the stomach sounds painful, so don't try this at home huh! If you like Katanagatari you might like Basilisk. In fact, Basilisk is a little more bloody.
Read more:
Conclusion:
So, friends, That's the list of Anime Like Katanagatari. If there are other things related to this article, you can comment below this post.
Don't forget to bookmark and always visit every day Technadvice.com because here you can find the latest technology information such as How-to Guide Tips and Tricks Blogging Digital Marketing Windows Android Root Social Media games, ETC. Best of luck.