Best 17 Cool and Light Windows 10 Theme Coolest For PC – Are you looking for light windows 10 themes? I will provide some recommendations for the best Windows 10 themes that are light, not heavy, and make the computer slow, but have a nice and cool appearance.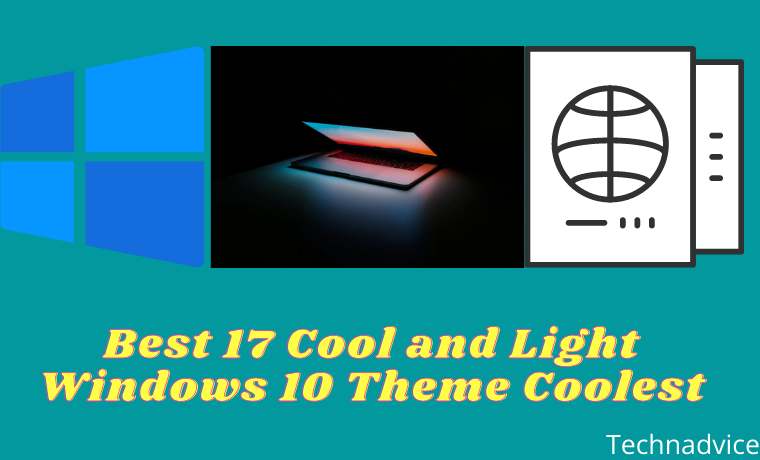 How to Download Cool and Light Windows 10 Themes For PC Laptop Desktop 2023
Windows 10 comes with a UI that is more modern than the previous version, users can use two main modes, namely light mode which gives a bright nuance with grayish-white dominance, or dark mode with black domination.
Read more:
To get a different feel, we can actually customize the colors, but if you want something more unique then you can install other cool themes according to your taste.
The following are some of the best cool Windows 10 themes to choose from:
#1. Simplify 10 – A lightweight Windows 10 theme with an elegant look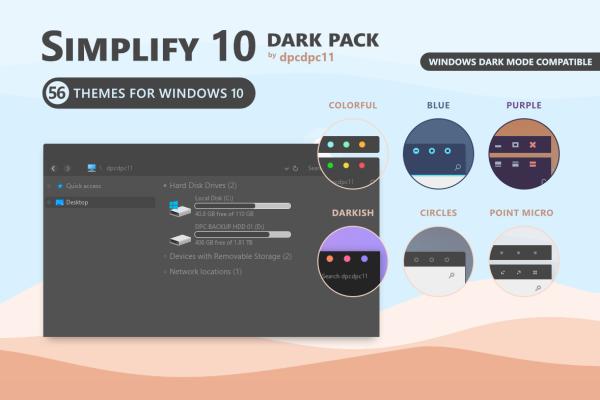 Looking for a theme with a minimalist look but still looks cool and elegant? You must try this theme called Simplify 10. In terms of beautiful design and performance, this theme is one of the best themes for Windows 10.
Simplify 10 will minimize the elements in the theme, making it look neater while making Windows 10 lighter.
There are three main modes of this theme, namely light mode (light theme), dark mode (dark theme), and Maverick which is similar in design to one of the most popular Linux distributions, namely Ubuntu.
Interested in trying it? Please download the Simplify 10 theme from the link we have provided above.
#2. Win11 Dark VS – Cool Windows 10 Dark Mode Theme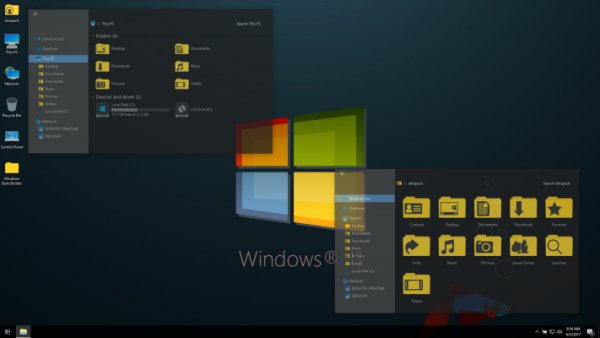 One of the things that are mandatory after installing Windows 10 is to make it look more attractive. Dark mode themes always look cool, in Windows 10 you can also have themes with dark mode.
In addition to the appearance that will look more elegant, the theme with dark mode also makes the eyes less sore when lingering on the screen. When using a laptop with a dark theme battery it can also save power consumption.
One of the best dark mode themes for Windows 10 that we recommend is Win11 Dark which you can use for free. This cool theme is suitable for those of you who like a black Windows look.
This theme will change all existing elements with a combination of dark gray and black, making Windows 10 look cool but still comfortable to look at. To make it more stable, don't forget to use this mandatory Windows 10 application too.
#3. Penumbra 10 – Cool Black Theme for Windows 10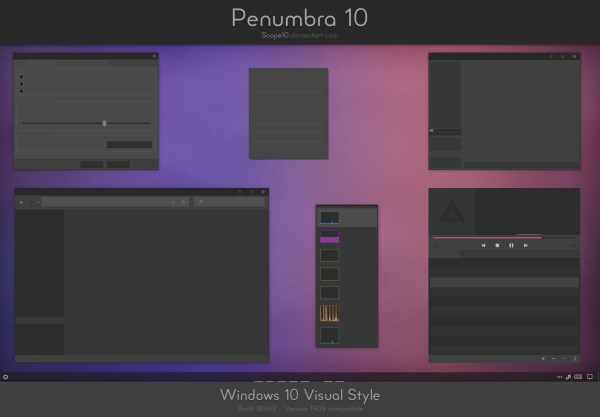 If you like dark themes with black nuances then this one is a must-try. Indeed, there is not much difference between the dark mode theme and this black theme, maybe it is only different in terms of layout design.
This Penumbra 10 theme also provides an appearance dominated by dark and gray colors. Folders and icons are flat in design with black-gray color to make the display look more modern.
Just download and install this cool theme via the link we have provided.
#4. 3D Theme – 3D Theme for Windows 10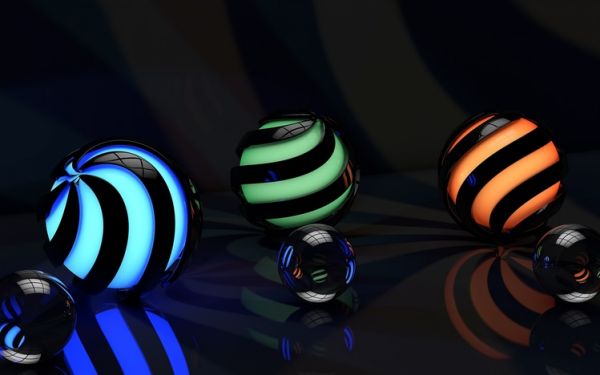 Do you like 3-dimensional themes? Try this 3D Theme first. In this theme pack, there are 17 cool HD wallpapers that will give you a 3D illusion as if the image is moving and alive.
You can also add other 3D wallpapers according to your taste. To monitor users with high resolution, you can use 4K wallpapers to get a clear view.
#5. Windows 10 Anime Themes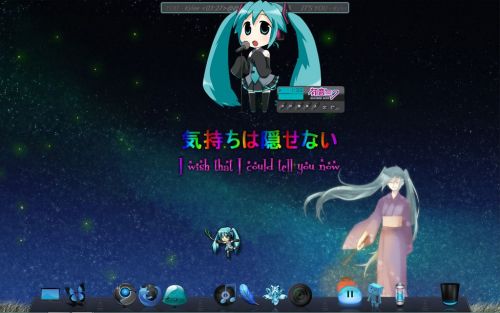 Love anime themes? In Windows 10 you can use it too. There are lots of popular anime themes such as One Piece, Naruto, Detective Conan, Haikyuu, Insekai Quartet, Gotoubun no Hanayome, Tensei shitara Slime Datta Ken, Toara Kagaru no Raigun T, Re: Zero, Kimetsu no Yaiba, Dr. Stone, The Promise Neverland , Darwin's Game, and many more.
Please choose which anime theme is your favorite to install on your Windows 10 laptop. To make it look cooler, you can also find your favorite anime wallpaper and then make it a background to enhance the appearance of the theme.
#6. Windows XP theme for Windows 10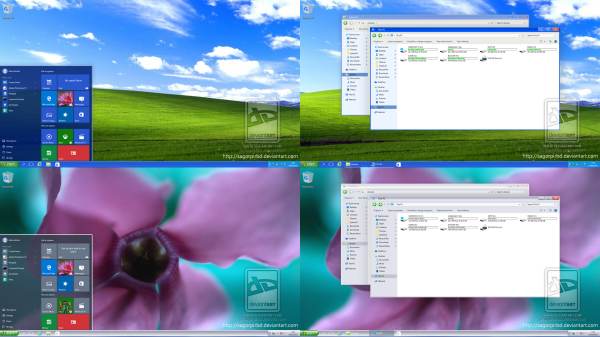 Does Miss the old school look like Windows XP? Now you can change the appearance of Windows 10 to look like Windows XP by installing this theme.
The appearance of Windows XP is indeed very simple, people who have been using the Windows OS for a long time must be very familiar with its appearance.
When using Windows 10 there may be a lot of changes, to change it to a simpler Windows XP look, we need a theme. When used, only the appearance changes, but all the features in Windows 10 will remain the same.
#7. MacOS theme for Windows 10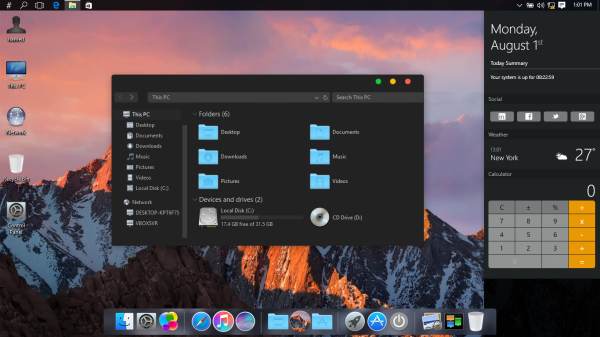 Haven't got the MacBook yet because the price is too expensive? Take it easy, you can still feel the sensation of using a MacBook on a Windows 10 laptop. By using this MacOS theme you can get a look that is very similar to an Apple laptop.
This MacOS theme for Windows 10 will change the look of your laptop to the appearance of a Mac as a whole starting from the location of the icon at the bottom (dock), the file explorer window page view, the close button location, to the color nuances very similar to Apple.
This theme is also light enough that it can be installed on even low-spec PCs and laptops. Interested in trying this cool theme? Just download and install via the link we provide above.
#8. Linux Theme For Windows 10 – Ubuntu SkinPack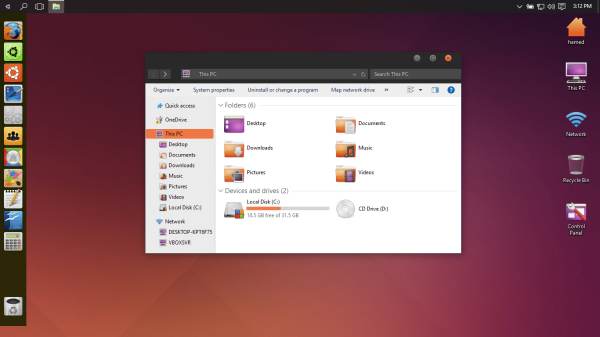 Ubuntu is the most popular Linux distro with the most users today. High compatibility and a very friendly appearance for beginners make users comfortable using this OS.
For those of you Windows 10 users who want to change the appearance of Windows 10 like Ubuntu Linux but don't want to install it, you can use the Ubuntu SkinPack theme.
This theme will give you the sensation of using Linux on a laptop with the Windows 10 operating system without having to install it. You will get a typical Ubuntu look easily, there are also several cool skin choices that you can use.
#9. Flattastic – a theme with a cool flat design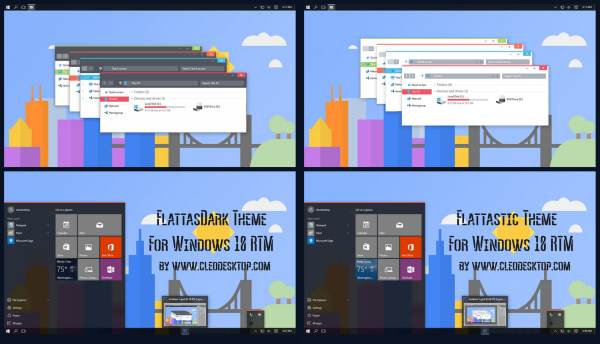 The next cool theme for Windows 10 is Flattastic, this theme will give you a simple yet modern look. Fantastic puts forward a minimalist and clean look, and the color combination is also cool on the eyes.
This theme is suitable for those of you who like a neat appearance, in terms of performance this theme is also quite light so it won't make Windows slow.
#10. Windows 7 Themes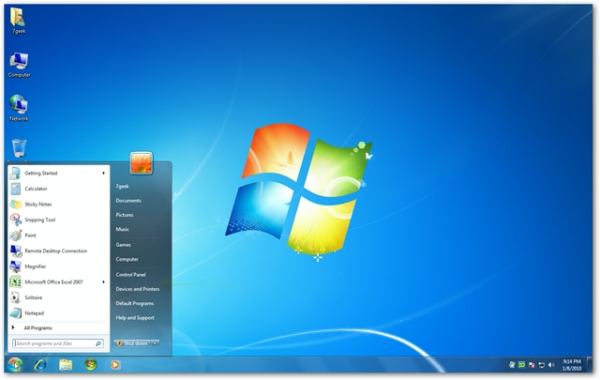 Want to change the appearance of Windows 10 to be like Windows 7? You can do it easily using this theme.
The Windows 7 theme will make your Windows 10 look very similar to Windows 7, even if you are used to it you will forget that you are currently using Windows 10.
This theme will change all elements in the UI starting from the Start menu, taskbar, tray icon, and explorer display exactly as in Windows 7. For those who are used to using Windows 7 but have to migrate due to work needs, this theme can be a powerful solution.
#11. Windows 10 Live Themes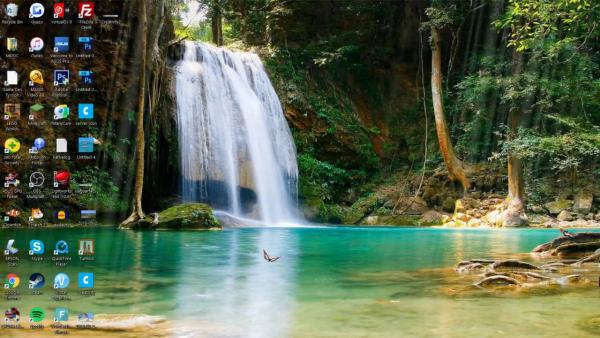 One of the most popular themes is dynamic or moving themes. You can also use this theme on Windows 10. There are tons of themes that support the moving image feature as Wallpaper, one of which we recommend you can find in the link below.
The Windows 10 moving theme lets you set dynamic backgrounds, making them look lively and real. Images of natural landscapes such as waterfalls will look more alive because the waterfall looks as if it continues to flow and gives a soothing atmosphere.
#12. Windows 10 Android theme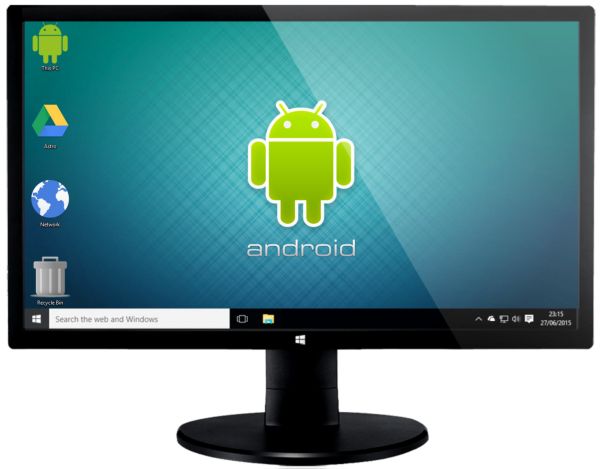 Want to change the appearance of Windows 10 to be like an Android smartphone or tablet? You can use this Android theme for Windows 10.
Android does have a cooler and more pleasing appearance compared to the default Windows 10 display which looks flat. The icons on Android also look nicer and more modern.
Unfortunately Windows and Android are different ecosystems, so we can't use them as operating systems on PCs and laptops.
But by using this theme we can still get a look that is very similar to Android. Interested in trying it? Just download the theme via the link above.
#13. One Piece theme for Windows 10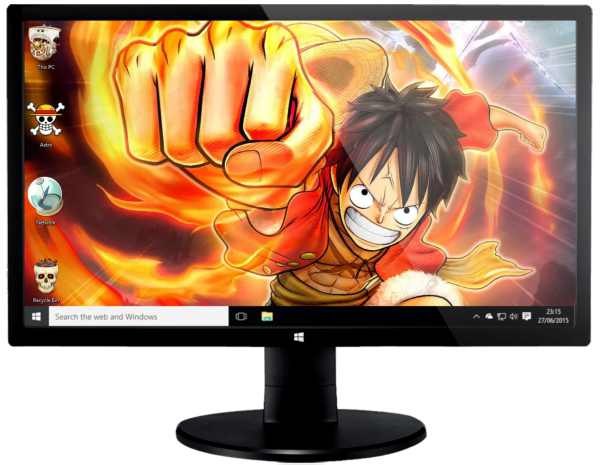 One Piece is one of the most popular anime of all time. Even though it has entered the age of 20 years but until now the story is still going on, and the great thing is that One Piece fans are still loyal to following the storyline.
The release of One Piece, both anime and manga versions, is always eagerly awaited by fans around the world. If you are one of the anime fans who tell stories about pirates, then you must try this cool theme.
You can beautify the appearance of Windows 10 with the One Piece theme. The colors on Windows will change to the theme of One Piece, as well as the existing icons. You can also change the background to make it look cooler.
#14. Cool and Light Theme from Microsoft Store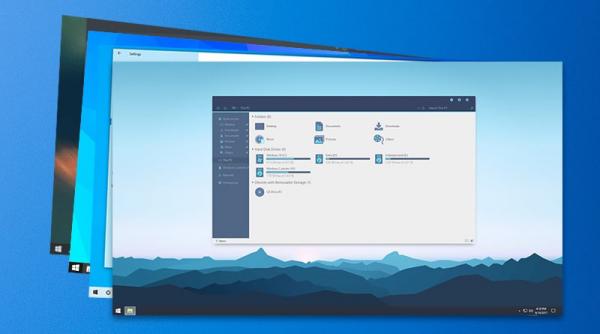 To speed up Windows 10, you must use a theme that is light and does not make the computer heavy.
There are tons of cool themes that you can download from the Microsoft Store. If you feel uncomfortable using a theme downloaded from an external site, then you can look for Windows 10 themes from the Microsoft Store.
The Microsoft Store is guaranteed security because every software there has passed the verification process. How install applications from the Microsoft Store is also very easy, and you can use the themes there for free.
#15. Windows 10 Natural Scenery theme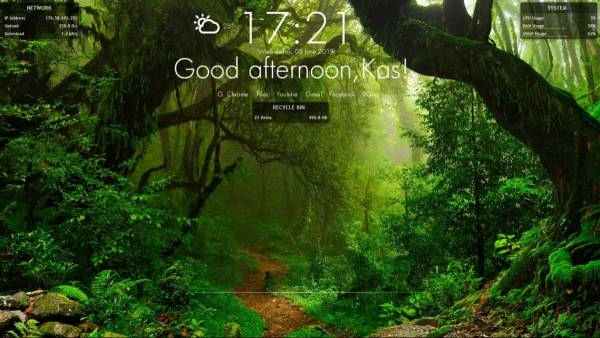 Themes with natural landscapes can provide a cool nuance when we are using the computer. Green scenery, beaches, mountains, and oceans can help relieve stress at work.
For those of you who like themes like this, here we provide recommendations for themes that you can use. This theme is equipped with HD-quality natural scenery wallpapers. Please try it for free!
#16. Windows 10 Superhero Themes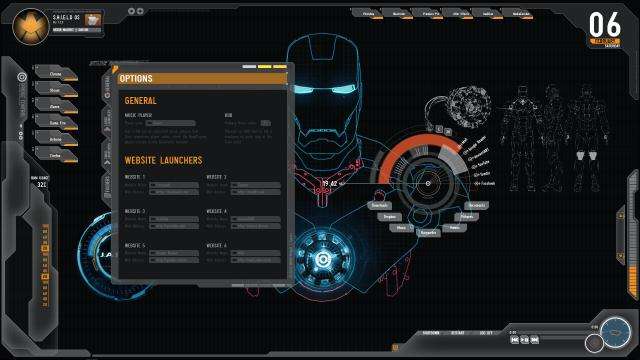 Like superhero characters? You can also install cool superhero themes on the desktop of Windows 10. There are many choices of popular characters such as Superman, Batman, Spiderman, Marvel Avengers such as Iron Man, Thor, Hulk, Ant-Man, and other superhero characters such as Wonder Woman, Aquaman, and Captain. America to Captain Marvel.
You can also install a wallpaper that matches the theme to make it look cooler. How? Want to install it now, just select the theme via the link we have provided.
#17. Windows 10 Gaming Themes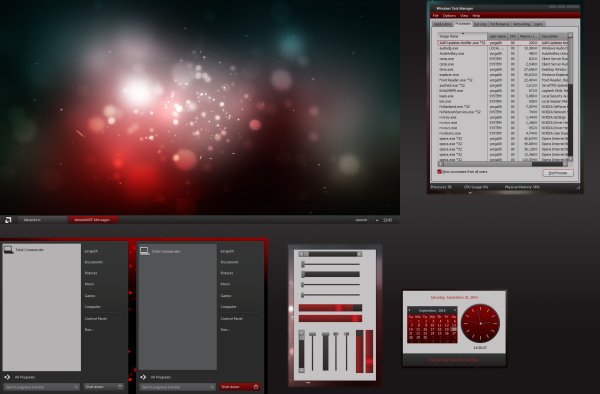 Not to forget for gamers who want to make Windows 10 look cool with a gaming theme, here is a Windows 10 theme that you must try.
This named theme will make PC and gaming laptops look fierce and more pro by changing the UI appearance, wallpaper, pointer, icon, and window appearance.
For those of you who use an Asus ROG (Republic of Gamers) laptop, there are lots of themes that can be used. The theme we provide is a theme from AMD gaming with shades of black and red that look fierce.
Immediately, try downloading the theme via the link we have provided above.
Read more:
Conclusion:
So, those are some recommendations for Windows 10 themes that can be installed on your computer to make it look cooler. Which one do you like? Please try it!
Don't forget to bookmark and always visit every day Technadvice.com because here you can find the latest technology information such as How-to Guide Tips and Tricks Blogging Digital Marketing Windows Android Root Social Media games, ETC. Best of luck.