How To Hide IP Addresses on Windows 10 – IP Address is an Internet Protocol address that connects a computer or network router with an ISP (Internet Service Provider).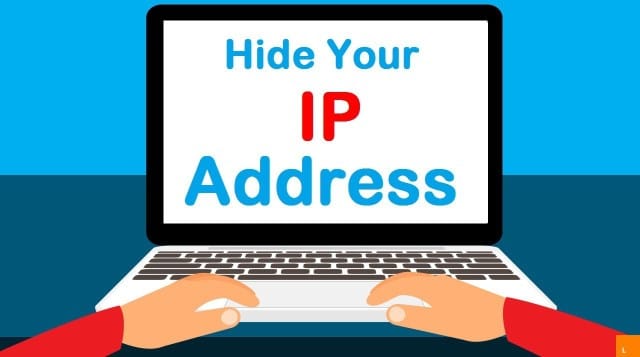 Every time you visit a Website or other server on the internet, your IP address is recorded or recorded in a log file or stored on that server. So that it leaves a trail of access to your internet activity log.
Read more:
But if you hide the IP Address then the server or site cannot track your location or your identity and will hide it from the internet.
How To Hide IP Addresses on Windows 10 2021
The internet is full of scammers, spammers, and hackers. They can easily track your online activities and steal your personal information by breaking through the security of your system.
On the other hand internet service providers or ISPs (Internet Service Providers), track and always spying on you, monitor, and store all your web activities.
If you do not want all this to happen, then you can read this article, namely  How to Hide IP Address so you can surf the internet anonymously so that no one can track you or spy on your internet activities.
Why Do We Need to Hide the IP Address?
There are many intruders or hackers on the internet who always keep an eye on all the activities of internet users. They can track your location or monitor your activities so they can violate your system's security zone.
But if you hide your IP Address then you cannot be tracked by the intruder. So whenever you want to open an unwanted or unwanted site, then the first thing to do is to hide your IP Address.
But it is not necessary that you always have to hide your IP Address, only when you need to or try to open a site that is not trusted. This prevents you from tracking by a website or hiding your geographical location.
Tricks for Hiding IP Address on Windows PC
1. Web-Based Proxy Server
A web proxy is the best and easiest solution where you can easily hide your IP address. There are many Proxy Web sites just going to the site, and please do whatever search you want, through a web proxy, it will hide your original IP Address and let you surf the internet through their own server.
So this is a solution to how you can hide your IP address and can surf anonymously on the internet. There are several Web-based proxy sites including HideMyAss, proxy, Proxify, anonymous. Please adjust it.
2. Use VPN (Virtual private network) Extension & Software
A VPN (Virtual Private Network) is another and best way to hide your IP Address. If you are at work, school or college, create a new virtual private network like Ultra Surf, which is the best VPN extension that you can use on the Mozilla browser and on chrome, just install the extension in your browser and the tool will hide your IP address or change your location so you can surf anonymously on the Internet. This will also help you to open blocked sites in schools or colleges.
3. Use the IP Address Hiding Software
Another simple method is the use of IP Address Hide software. You can search on Google there are a lot of software is the best available on the internet that can help you to hide your IP address.
This software hides your IP Address automatically and doesn't need to do anything just download and install it on your PC / Laptop and you can safely surf anonymously on the web.
This will completely hide the IP address from the web and no one can track your location or monitor you.
4. Change IP Address Manually
You can change your IP address manually in your browser and surf the internet anonymously.
There are many sites that provide fresh and new proxies, you just simply choose one of them and change your browser settings. If you don't know how to do this then you can learn it here too:
Read more:
Conclusion:
So, friends, these on above how to hide the IP address on Windows 10, If you know that there is another method for hiding your IP address on the PC then you must share with us in the comments column below.
Don't forget to bookmark and always visit every day 
Technadvice.com
because here you can find the latest Technology information such as How-to Guide Tips and Tricks Blogging Digital Marketing Windows Android Root Social Media games, ETC. Best of luck