Best Android and PC Cashier Applications for Grocery Stores – Point of Sale (POS) is a designation for cashier applications that are widely used by businesses as financial records, especially sales. Using this kind of application will help you know and plan your business financial cycle.
Best Android and PC Cashier Applications for Grocery Stores 2023
To use it, of course, you don't need to wait for a big business first, because starting from the beginning the business is opened, it will get even better.
Read more:
If you can use an automated and computerized method, why do you still use the manual way to record transactions?
Trusted Cashier Application Recommendations
When talking about business, of course, you want to get something that is cheap but can provide a lot of benefits. For example, now there are many applications for cashiers that can be used free of charge but are of good quality, easy to use, safe, and fast.
For some applications that can be used by your cashier in a new shop or shop, you can use one of the following:
#1. MokaPOS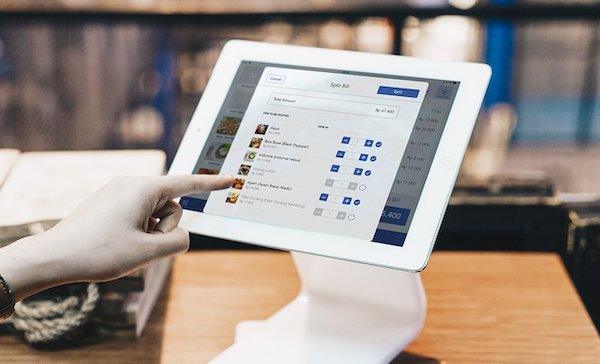 The first recommendation is MokaPOS which can be used online and cloud-based in Indonesia. Even to use it can be through applications based on Android and iOS.
Features that MokaPOS has to include menu lists, adding prices, updating stock items, and transaction reports from buyers. Because it is cloud-based, it can be monitored in real-time both online and offline.
When using this application, it is easy to make cashless payments such as OVO, Gopay, DANA, LinkAja, Kredivo, Akulaku, and WeChatPay.
#2. ProfitCentre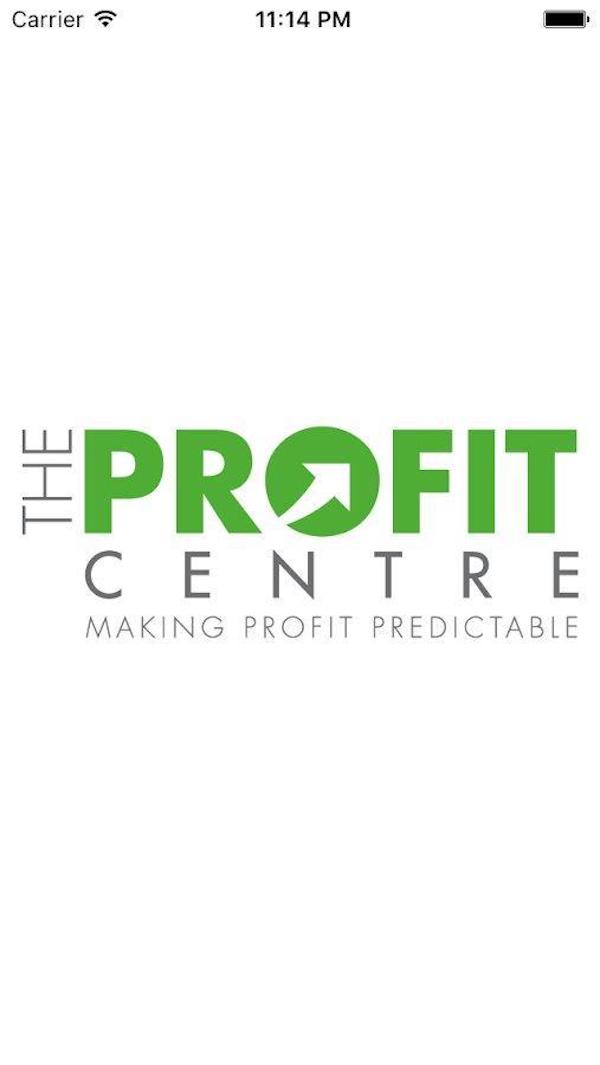 If you want to use a PC-based application for your business, you can use ProfitCentre at the checkout. It can be used for free on Windows, unfortunately, it can't be used on smartphones or MacBooks.
Meanwhile, the features it has, such as free updates, free support, currency support (foreign currency), and many more that focus on cashier services for businesses.
#3. Free Smart Cashier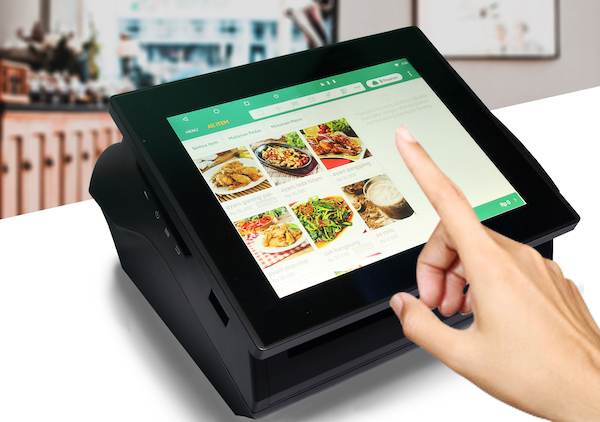 Judging from the name alone, this application is Free, aka free and free to use. However, to be able to use it, you must have an internet connection and a smartphone because the Kasir Pintar Free application can only be used on smartphones but is still cloud-based.
The superior feature that differs from the previous application is barcode scanning so that buyers who want to use a digital wallet can take advantage of this superior feature quickly and easily.
#4. VendHQ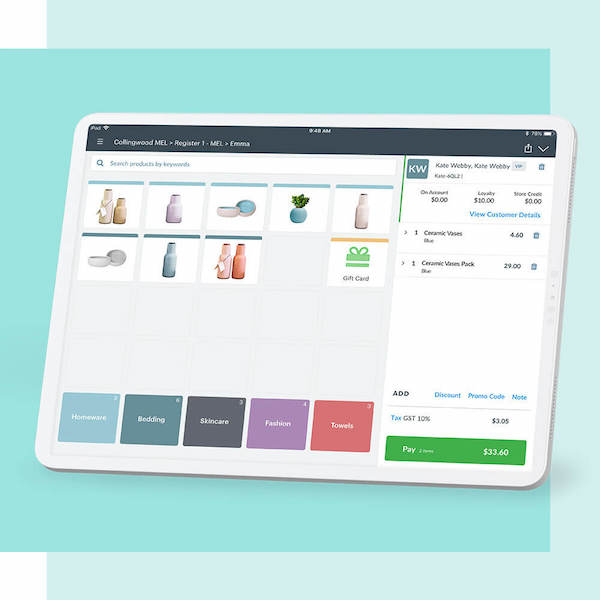 Henceforth, it will be introduced to a special computer application for cashiers that can be used online. The name of the cashier application is VendHQ which is suitable for new small-scale businesses with not too many and varied items.
It is suitable for those of you who have just had a small business with a product focus that's all. This application is easy to use and user-friendly so it can be said to be very easy for new business start-ups.
Talking about VendHQ, its superior features are cloud-based online storage, offline storage, CRM, inventory, loyalty, and many more that can be used for your business.
#5. Portable Shop Cashier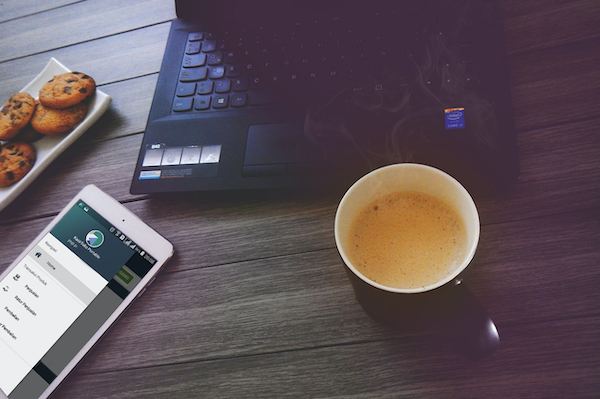 The application that will be introduced next is Kasir Toko Portable which can be used on Android gadgets. When you first enter the application, you will see a very simple, practical, and easy-to-operate design.
For new business owners, they will definitely be very comfortable using it because it won't be confusing. The resulting transaction records are also easy to read, making them suitable for Food & Beverage businesses, Workshops, Pharmacies, Grocery Stores, Fashion Stores, and many more.
#6. Keyhut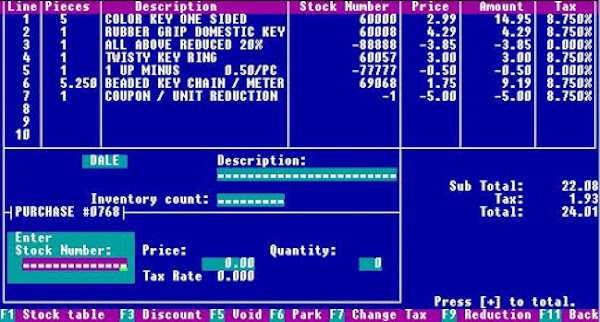 Have you ever seen the old BIOS on Windows, well if so then this Keyhut application will remind you of that BIOS. What makes it very similar is that the type of font and background it has are very similar.
This desktop-based application has many excellent features such as CRM, inventory tracking, and sales reporting, and what is different from other applications is employee management.
These employee management features are certainly difficult to find in free or unpaid cashier applications. However, if you are comfortable with the Keyhut application and your business is growing, you can enjoy its more complete features with the paid version package.
#7. Olsera POS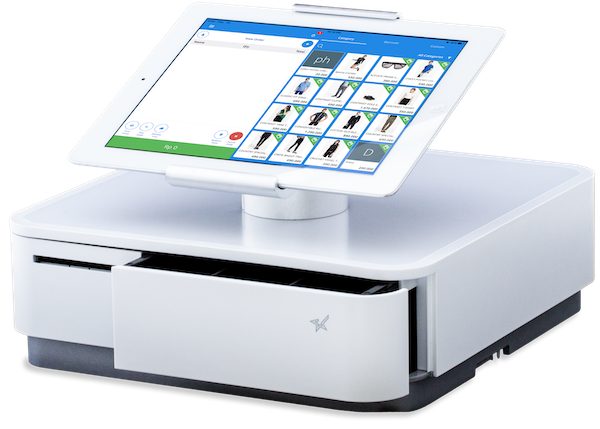 For stores that have only Android gadgets for the cashier section, they can use Olsera POS. This cloud-based application is the same as previous applications that can be used on Android.
You can access it from anywhere for sales transactions that are currently happening in your store. In addition, Olsera POS supports offline storage so that when you are connected to the internet, all stored data will automatically sync with cloud storage.
#8. Chromis POS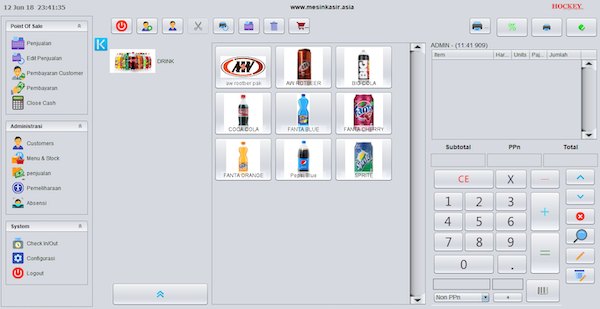 If you want to use a different application that can be used on Windows, Linux, or Mac OS devices, then you can use a special computer application called Chromis POS.
The display it gives is very simple and easy to understand. In addition, what is more, interesting is the photo display of the menu or merchandise that will be displayed on the sidana so that it is only one click away to record the sales transactions made.
For those who have small businesses such as food, cafes, restaurants, coffee shops, drinks, and small franchises, it is very suitable to use them. Especially if a few or not many kinds of goods are sold, making it easier to insert pictures on the display.
#9. Omega POS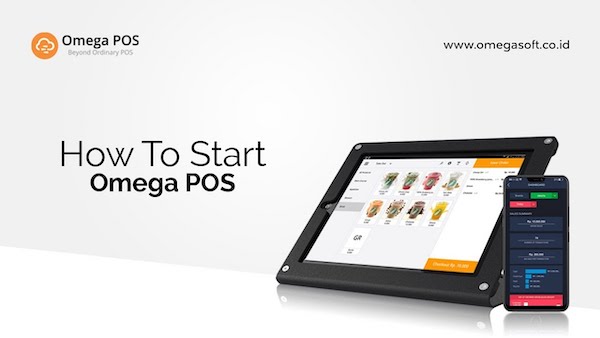 Furthermore, the application that is recommended and can be used optimally is Omega POS which is a mobile based for Android users.
The advantage possessed by Omega POS is that it can be integrated into the accounting and product inventory modules so that it will produce easy recordings and provide reports that can be understood by users.
The feature it has is an analysis of customer behavior which is rarely found in other cashier applications. This customer behavior analysis will be in the form of data regarding the needs of each customer in your store.
However, you can only use this Omega POS application for 14 days for free, whereas if you want to use it again, you have to pay a monthly fee. And other premium features can be used when you have subscribed to the application.
#10. TruePOS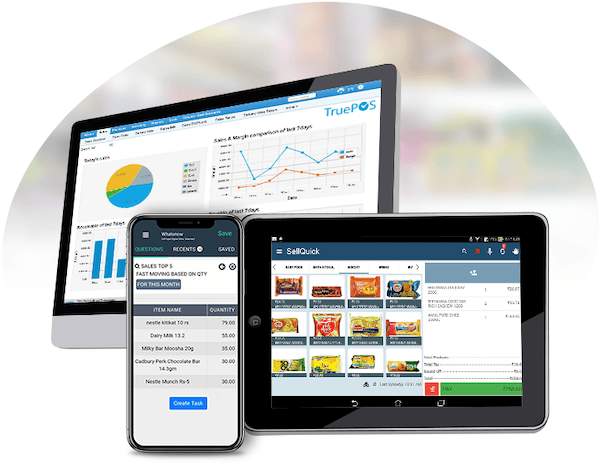 TruePOS is the last application that will be recommended for your business for free. As for the features it has, such as an integrated system so that it can connect to several different devices.
That way, the controlling process will be even better, and even this is different from free applications for cashiers in general. Meanwhile, other features are the same as applications in general so that they can make the cashier's performance even better.
However, if your business is large enough and has a lot of goods, you can use the paid version so that the features you can use are even more complex.
Conclusion:
Indeed, using the application for free is a distinct advantage, especially for the cashier, which is an important part of the company. However, it will be even easier if you get the best features with a paid system because it is more premium.
Don't forget to bookmark and always visit every day Technadvice.com because here you can find the latest technology information such as How-to Guide Tips and Tricks Blogging Digital Marketing Windows Android Root Social Media games, ETC. Best of luck.