Top 20 Best 3D Offline RPG Games for Android You Must Play – Currently, almost all game genres can be played on an Android device. Even games that used to only be played on Playstation (PS) can now be played on Android devices too.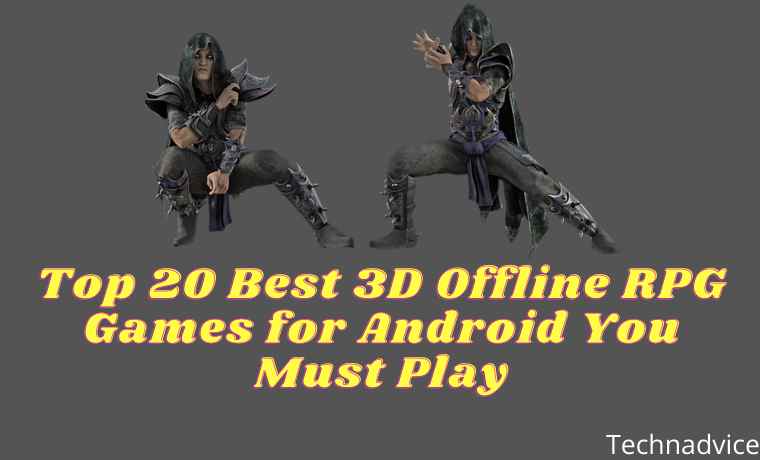 How To Download the Best Small-Size Android Offline RPG Games In 2023
Not only PS 2 games, but PSP-specific games can also be played on Android, and even more powerful gameplay and graphics are exactly the same.
Read more:
Although many new games have sprung up, the presence of RPG games from the past until now still has its own fans.
This might be because RPG games have 3D graphics that are already quite good.
As we all know, the average RPG game now has to be played online.
Therefore, in this post, the admin shares some offline RPG games that you can later play at any time.
Many who like RPG games, because it is different from android games in general.
RPG games do provide their own sensations and excitement when playing them.
The following are some recommendations for offline 3D RPG games that have pretty good graphics and very exciting gameplay.
All the list of games on the RPG mod apk has been equipped with a download link underneath, which makes it easy for you to find games in  Playstore or other alternative links.
Please click the download link in the description of the best 3D android offline RPG game, if you are interested in playing the game.
#1. The Inotia Chronicles 4: Assassin Of Berkel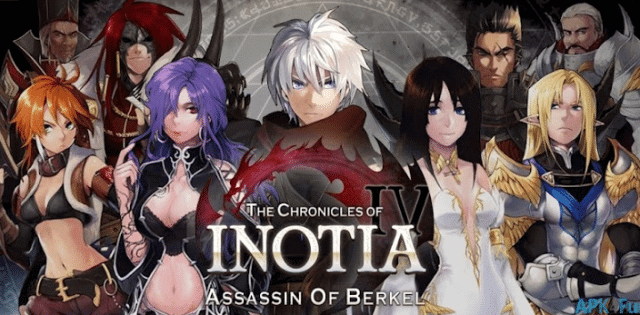 The first offline 3D RPG game that the admin will discuss is The Chronicles Inotia 4: Assassin Of Berkel which can be played offline.
This game is a continuation of the game titled  The Chronicles of Inotia 3: Children of Carnia which is the previous series.
This offline 3D RPG game is already popular with Android users, with a very cool anime style.
You can play this game by using 15 different skills on each level you pass.
Read more: Top 55 Best Offline Multiplayer Games For Android
In addition, you also have to choose a class to be able to fight with enemies, such as Dark Knight, Assassin, the Wizard, the Priest, and the Ranger.
Interesting features in the game
There are 6 classes that you can choose from in this offline 3D RPG game. There are Black Night, Assassin, and Warlock classes. Priest and Ranger.
In each class, there will be 15 different skills.
There are several language choices in the game
There are more than 400 travel cards that must be passed.
Now to play this game, at least, your cellphone already uses the Android OS 4.0.3
Download the game The  Chronicles Inotia 4: Assassin of Berkel
#2. Soulcraft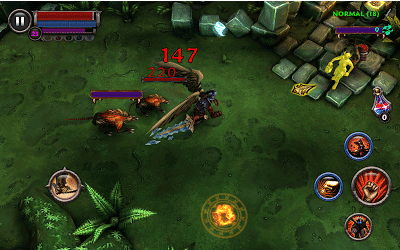 Nothing wrong, if Soulcraft is included in the category of the best offline RPG android game. Soulcraft is an RPG game that is incorporated into the adventure game category.
Later, you will be invited to adventure to win the mission in this game. In the adventure, you will face all the most difficult obstacles.
The obstacle must go through to continue the next match. Don't worry, because you can compete as you wish.
Interesting Features In-Game
Supported with 3D graphics that are very cool.
The location used in the game comes from the real world, such as in Rome, Hamburg, New York, Egypt, and others.
There are five game modes, time run, arena, Hellgate, crystal defense, and boss fight
You can play the game in multiplayer.
Now to play this small offline 3D RPG game, you must download a game file of 45.41 MB. The game size is quite small.
Download SoulCraft – Action RPG
#3. Shadowrun: Dragonfall DC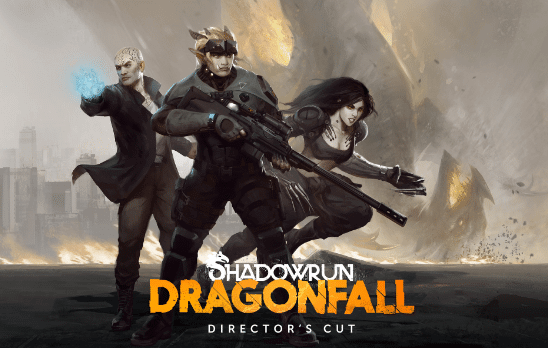 Shadowrun Game: Dragonfall is an RPG game that will mystery because it carries a medieval fantasy theme.
This game really has exciting gameplay and is added excellent 3D graphics.
An offline 3D RPG game that the cyberpunk genre can make you feel at home by playing. Because you will be invited to adventure to explore a world filled with technological advances.
Not only that guy, but you will also be accompanied by great creatures in the story such as dwarves, elves, and other meta-man humans.
Interesting Features In-Game
The world built in 2054 shows the world in the future, it looks very interesting.
The skill of each character you play will increase with the journey you take.
To play this 3D RPG game, your Android must be at least version 4.4 and above, and the game file size is 755MB. It's big enough.
Keep in mind, that this game is special for adults. The content rating is 18+.
Download Game Shadowrun: Dragonfall – DC
#4. Dungeon Hunter 4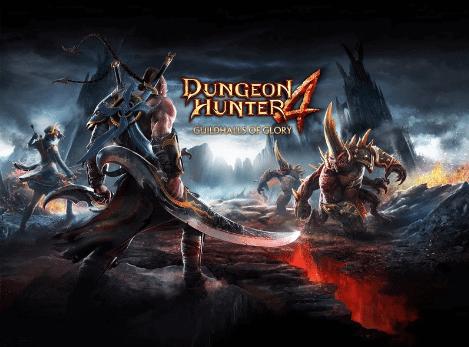 Gameloft as a well-known developer has developed an adventure game for Android to introduce you to a new game,  Dungeon Hunter 4.
You can overcome the challenges that exist at each stage with different levels of difficulty in real time. This game is also claimed to be the best visual video.
So don't be surprised if many users play or download games. In addition, this game also has a 5 series.
So, if you are curious about the story that belongs to this game, you can download it from the beginning to the first series to my friend.
Interesting features in-game:
There are 4 hero characters that you can choose from with different fighting styles.
Fight with your teammates in the COOP arena
This game is interesting for those of you who like dark fantasy games.
Now to play this game you have to download a file size of 0.92 GB. This game is made at Gameloft where there is a product purchase (IAP).
Download the Dungeon Hunter 4 Game
#5. Reaper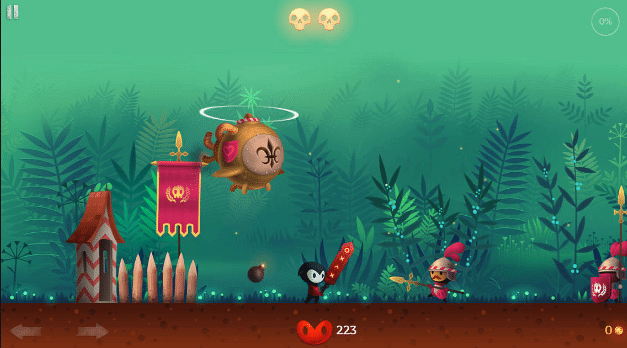 Reaper is an android action that still contains RPG elements. In this game, you will fight against enemies from two groups who are in two dimensions.
The mission you must complete is to control the mysterious character that is in two and rule the world with that character.
Reaper has graphics that are very good so it can be played by anyone and at any time.
After you reach level 10, some items that are initially free become paid. This is because the free version is only up to level 10 only.
Interesting features in the game
Games, you can play on mobile, tablet, or TV
Supports the use of HID game controllers (MOGA, Shield, Nyko, and others.
You can play on NVIDIA SHIELD
The size of the file, the game is made with a Hexage of 34.32 MB.
#6. Chaos Ring II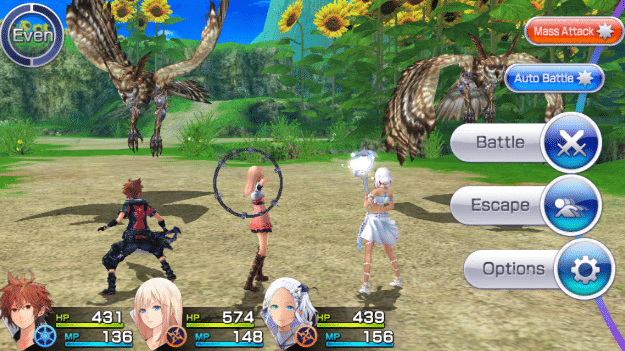 Although this game is fairly expensive, the quality of graphics provided by this game will not disappoint you.
The reason is, that Chaos Ring II  is an RPG game that has the most exciting and complete console.
So, don't be surprised by the cost or you can't get it for free.
This game has a style from the land of sakura, of course, is familiar to play, especially if you are usually playing RPG games, of course, there will be no problem.
There are 5 elements that you can play with,  gale (wind), a blaze (fire), aqua (water), and holy and dark (where these elements cannot be seen directly).
Interesting features in the game
Three characters that you can play in this game will take you to various games
The world around the game becomes one of the best attractions in the game
When evaluating, graphics in games are the best compared to games and controls.
Download the Chaos Ring II Game Apk [ here ]
Download Chaos Ring II Game Data [ here ]
#7.  Final Fantasy Brave Exvius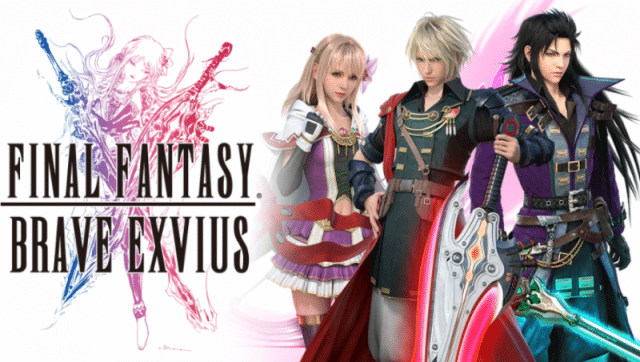 Tells of a Dark Knight named  Cecil Harvey, who is a formidable warrior. Therefore, he was appointed as head of the Air Force.
Its mission is to get the sacred crystals, but apparently, there is betrayal behind the mission.
Finally, from here he began to face the king who originally appointed him as the head of the army and who had given him his mission.
The fight after the battle began when he tried to fight with the king. How does the story end? Download to your Android device.
Interesting features in-game:
The battles carried out in the game are very simple but with a great strategy
There is a PVP Battle Arena that helps you play games with your friends.
The scores, gameplay, and graphics in the game are the best compared to the controls.
Download the Final Fantasy Brave Exvius Game
#8. Ben 10 Xendrome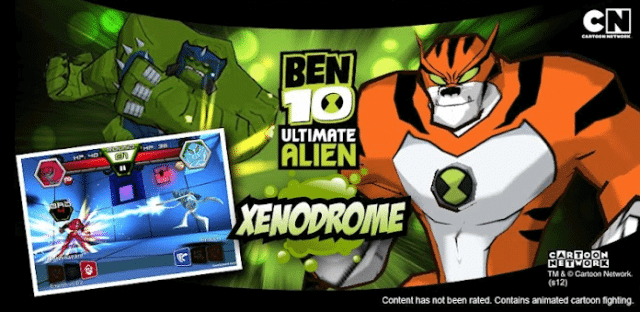 Of course, you are familiar with the name of this game, Game  Ben 10 Xendrome is similar to the cartoons that are broadcast on TV series.
In this game, you are required to be a hero who must fight against enemies to save the world, and all that is near you. 3D Offline RPG Games
Gathering all the latest extraterrestrial DNA is your job to increase the power that is within you by facing all obstacles and enemies.
However, you can also change shapes and increase levels.
Our interest in the game:
Fun and intelligent control system that you can feel throughout the game.
This RPG game uses a Level Up system
You can play 9 different characters at 8 different levels.
This game has a size of 54.05 MB. Luckily, this game has a 3+ content rating, so it can be played by anyone. Including children.
Download Ben 10 Xenodrone
#9. Sword Kenshin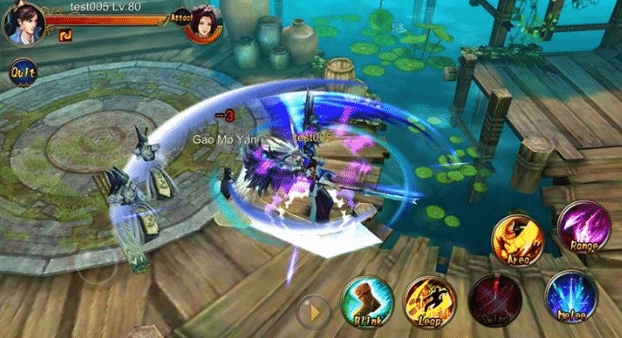 For those of you who like martial arts, it seems very appropriate if you download the game  Sword Kenshin. 3D Offline RPG Games
In this way, you will get a mobile martial experience in every detail.
This realistic fighting style game can be used as a reference to develop your talent or love of martial arts. Therefore, do not hesitate to have the game immediately.
Interesting features in-game:
That your friends can become enemies in combat mode.
There are more than 100 players who can fight together
Supports 3D graphics even in environments used in combat
Unique game and reformulation system.
One of the best in this game is the graphics, compared to the controls and gameplay.
Download the Sword Kenshin Game
#10. Shadowrun Returns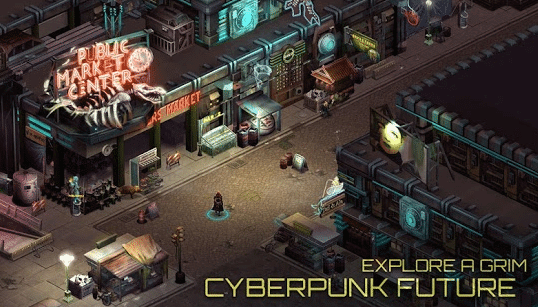 Shadowrun Returns is a futuristic game that unites the world with technology and magic.
In this game not only humans who live in a fantasy world guys. Here you can find elves, orcs, dwarves, and even trolls.
You play the role of Shadowrrunner who is a mercenary working on completing the mission. Look for the identity of the Emerald City Riper who is the serial killer.
Best In-Game Features:
The 3D features in the game look different from other games. especially for each character that looks epic.
The environment throughout the adventure that you do, is like a different world.
Download Shadowrun Return Game
#11. Battleheart Legacy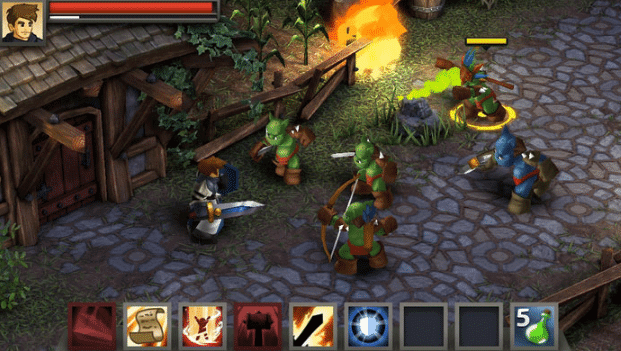 Melodrama elements and also sexy female characters sometimes make many users choose this game, namely  Battleheart Legacy.
This game shows the other side of RPG games normally because this more natural point of view game is able to display simplicity with the full diversity of attractive 3D animations.
You will venture into a small village, from which you will learn the basics to fight or attack enemies. Don't worry because there are lots of skills and tools you can use.
The best features of the game:
There are more than 200 unique characters in the game
The game is made in real-time
There are more than 150 unique skills
Download the Battleheart Legacy Game
#12. Crashlands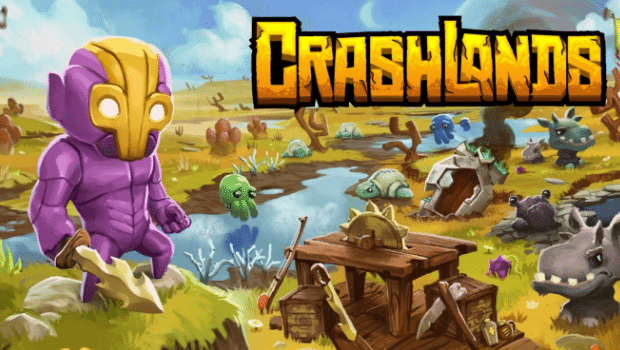 All living things must be able to survive. What is the meaning of survival? Yes, survival or survival is survival, meaning that all living things on this earth must be able to survive anything. 3D Offline RPG Games
Well, this game teaches you to survive on a planet where there are swarms of baddies.
Where you have to be able to survive and look for something that has been lost, don't worry because you can do a variety of ways guys.
Best In-Game Features:
The planet is made into one of the best graphics in the game
Amazingly, you can make the game theme according to what you want.
The only downside of this offline 3D RPG game being a great game is the fact that it is not available for free. You have to pay Rp. 67,000 to be able to play the game.
#13. Joe Dever's Lone Wolf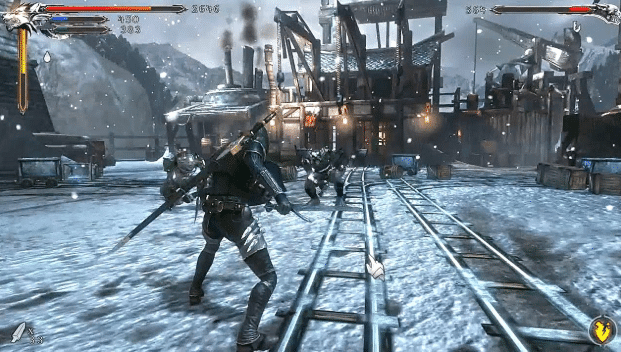 Do you like playing games and reading novels? Of course, it's very difficult to do two things that you like at the same time.
Nah, don't be confused. Now you can do both of these things simultaneously, the path is very easy.
Enough with the Joe Lever game  Joe Dever, you can do it at the same time.
Because this game is a new visual game that is supported by a 3D system to give a good graphic impression.
The best features of the game:
The solitary character of this game is beautifully represented
The story of this 3D offline RPG game is one of the best.
However, this 3DRPG offline game is not suitable for children.
Download the Joe Dever's Lone Wolf game
#14. Galaxy On Fire 2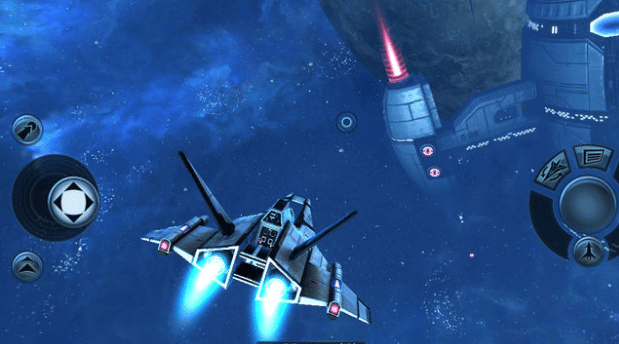 As an advanced series, the first game Galaxy on Fire 2 is no less exciting to play.
Gameplay that has a very good 3D screen is able to attract a lot of attention. So do not be surprised if a lot of game downloads.
It tells of a man who was thrown into another galaxy when he jumped into his plane, and he had to fight against all enemies or enemies. 3D Offline RPG Games
That's what started the adventures of Keith and Menorobos in 35 years.
The best features of the game:
There are more than 30 astrological systems and more than 100 planets in this game.
You can find more than 50 unique characters, including different settings.
The sound effects of the game are in 3D.
Download the Galaxy on Fire 2 game
#15. Kritika Wrath of The Pirate King
GAMEVIL has improved the game called  Criticism Wrath of The Pirate King.
This exciting type of adventure game is worth playing because it's very exciting and fun.
In addition, you can create an in-game avatar as you wish.
Hurry up to get this 3D RPG game offline on your smartphone, so you can play it now. how to download on PlayStore.
The best feature of the game
You can choose to play characters with 11 different characters.
You will open 50 floors, with 103 different steps
You can play this game together. Doing adventures together would be fun.
The size of this offline 3D RPG game is quite large, 72.27 MB. Games are available free at game stores.
Download the Kritika Wrath of the Pirate King game
#16. Tinylegends – Crazy Knight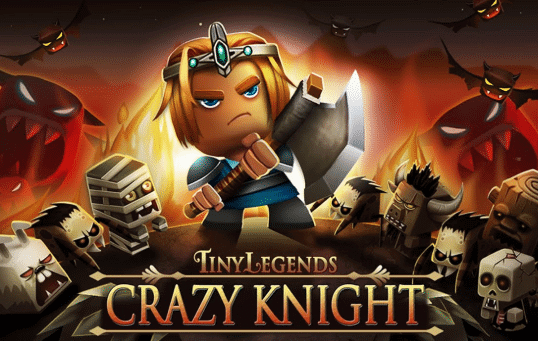 The previous series of this game was accompanied by hacks and slashes, so for this series of developers, this has changed to better gameplay and strategy.
Here you will control 3 heroes to defeat the enemy. By moving the tap and dragging, your main character can walk or move.
Initially, you will be placed in a small town, which will serve as a seat in the battle later. You can also buy equipment, skills, and new members to join your team. 3D Offline RPG Games
The best features of the game:
You can play games in real-time (3D actions in real-time)
The fight against more than 40 enemies is very great.
This offline 3D RPG game, it has a content rating of 17+. So only adults.
Download the Game Tinylegends – Crazy Knight
#17. Dark Slayer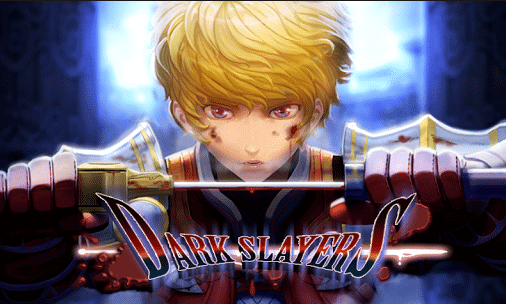 You can get exciting experiences and actions by playing an offline RPG game called  Dark Slayer.
An adventure to complete a mission where there will be many enemies to obstruct your mission is the flow of this cool game.
High quality and outstanding graphics display will make you play it anytime. You can play games online or offline.
The best features of the game:
The world of gambling is one of the best
We can do adventures in real-time with various enemies
And almost the same as most other games, this offline 3D RPG game is also only for adults.
#18. Edge of Tomorrow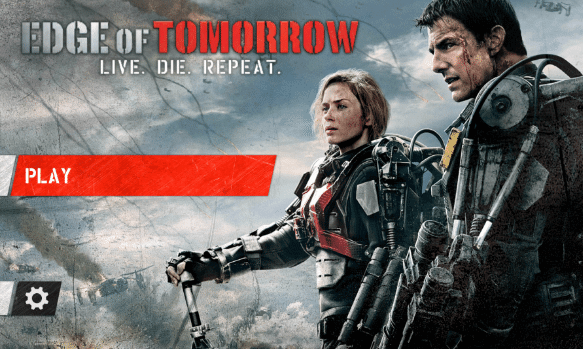 The movie that is worth waiting for is  Edge of Tomorrow, this game is taken from a film starring this famous actor, the existence of extraterrestrials who want to rule the earth.
Tom Cruise and Emily Blunt as actors in this film, will fight aliens.
So even with this game, the game that is given the exact same title as the name of the guy's movie is equally cool. 3D Offline RPG Games
The reason for this game is one of the promotional films produced by Warner Bros. to illustrate the film series.
The best features of the game:
The graphic environment around the battle is very charming
There are many interesting characters that you can play in this offline 3D RPG game.
Download Link:
Game Edge of Tomorrow Apk
Game Edge of Tomorrow Obb (Data)
#19. Dungeon Quest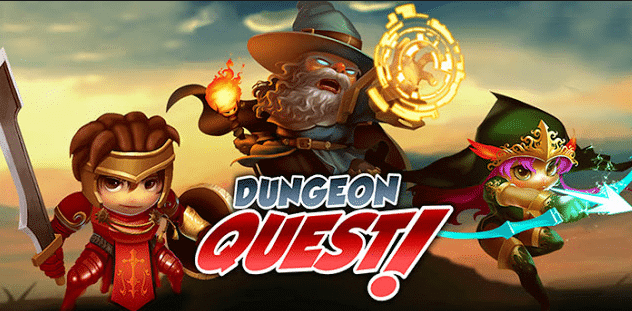 Dungeon Quest is one of the RPG games that has become a favorite game by gamers, because this game introduces a large number of combat weapons in quite a number and where each weapon has a unique performance.
Not only that, but the 3D graphic design and lightweight when played on Android is also an additional venue for this Android RPG game.
The story of this game including concise, when playing this game you will act as a knight's assistant.
Where you will be forced to explore the area to find a secret portal.
But to find a portal, of course not easy you know? You will meet a group of monsters with evil forces ready to interrupt.
To fight it, you can choose to fight using real weapons or use magic power.
Download the Dungeon Quest Game
#20. Broke Dawn II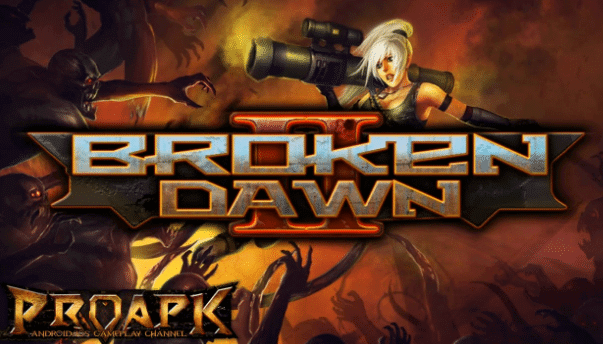 This game tells about when a virus attacked the world that made the inhabitants of the Earth out of control, especially wildlife that became a monster and turned into a desert.
Your task here is to destroy the enemy that becomes a beast to make the world safe again.
To be able to make its mission, you will use several weapons from pistols, lasers, grenades, and others
This offline RPG Android game should be one of the best because of the HD graphics features that are very good and cool.
Besides, the color combinations that are displayed in the gameplay are also calm, you know, not too conspicuous to the eyes. 3D Offline RPG Games.
So, it will be more fun when playing, and more importantly, the making of the Hummingbird game from this game that you can install for free.
Download the game Broke Dawn II
Read more:
Conclusion:
So, friends, This is an explanation of the Top 20 Best 3D Offline RPG Games for Android, accompanied by a direct download link.
Don't forget to bookmark and always visit every day Technadvice.com because here you can find the latest technology information such as How-to Guide Tips and Tricks Blogging Digital Marketing Windows Android Root Social Media games, ETC. Best of luck