10 Best Online Survival Games for Android You Must Play – Are you looking for how to download the best Survival games? Well, in this post I will share with you the best online survival games for Android that you must try. And what's the survival game? Just read and follow it until it's finished this post.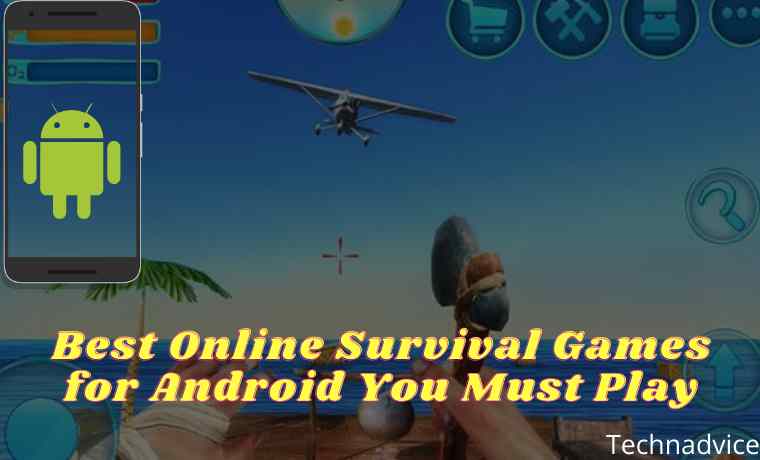 Must Download! The Best Online Survival Games For Android 2023
Let's read until the end of the article's recommendation for the best online survival games on Android.
Read more:
#1. Ocean Survival
The first online survival game is Ocean Survival, this game is one of the best games that require you to survive after the ship you are riding in the storm and then sink. As the only living human, you must undergo a mission to stay alive.
This game also provides many elements and features that you can use for hunting, and fishing and you can also build a place to live in ships on more than one floor.
#2. Life After
Life After is a survival game with the theme of a future destroyed by the act of the Zombie Apocalypse. This game provides many features that make us not bored with the features provided by Life After this.
This game is a fighting game because you yourself are required to survive in the midst of zombies that mess up the city, and your main enemy is a human who has become a zombie.
In this game you can cut down trees and even plant plants again, this is useful to be your food source for survival. You can also build a house that will later be your shelter from zombies that live in the outside world.
#3. Black Desert Mobile
The next online game on Android is Black Desert Mobile which is one of the mobile games that requires quite large specifications, but it is commensurate with its really good performance and the visuals that are presented are also very beautiful.
Black Desert tells the story of a knight who must survive in a village full of monsters and then fight these monsters and can ride a horse to explore the vast open-world quickly.
In the real world, you need to tame the horse that you will ride first before you can drive it. In addition, you can also enrich yourself by selling the resources you collect. Wow, it seems exciting, right? Come hurry download!
#4. Last Day On Earth: Survival
Last Day On Earth is one of the most popular survival games on Android today. In this Last Day on Earth game, you are required to survive so you need to steal, gather resources, make items for resale, and fight bad people to survive.
In this zombie game, you will live in a chaotic world caused by zombies making you also need to take care of your character such as feeding him, drinking, and then cleaning the body like humans in general.
Read more: Download The Latest 60+ Naruto Senki Mod apk Game
This is in case the zombies that you find on the road do not attack you suddenly. Oh yes, you need to be careful when meeting with zombies because zombies in this game have different ways of attacking.
#5. Last Shelter: Survival
The next online survival game is the Last Shelter. In this game, you will be given a mission to build your own camp with a variety of resources and troops who are ready to fight anytime.
Here's an article by Diggity Marketing of some gaming affiliates you can earn some income.
You can also look for food, resources, water supplies, and other things at the camp or building that you have built. Well, the troops that you gather can you use to attack zombies that roam around you.
#6. The Walking Dead
The Walking Dead is an RPG game made by Robert Kirkman who is also the creator of the comic series The Walking Dead.
In this game, you are not only asked to fight zombies but you will be asked to build a strong survivor team with a variety of different abilities.
This team will later be used to defeat other survivor teams and also walkers or zombies who are in this game.
You will also make a house or building with large and high walls to protect you and other survivors from zombies.
#7. The Last Maverick – Survival
Well, the seventh game is The Last Maverick – Survival which is one of the adventure games. Just like other games, The Last Maverick is a survival game that is the best game that requires you to survive in the midst of a very chaotic place caused by zombies.
In this game, you also have to adventure to find food, drink, and various other resources to stay alive in this game.
Download
#8. Zombie Anarchy: Survival Strategy Game
The next online game is Zombie Anarchy, this game is one of the strategy games that make you have to devise a strategy to defeat the zombies that surround you. This game is also one survival game that requires you to survive in the midst of zombies.
The difference is, in this game you can build your own city and gather your warriors to fight diverse zombies.
With a unique way of fighting, Zombie Anarchy frees you to choose your hero and they will fight the zombies themselves.
Download
#9. Grim Soul: Dark Fantasy Survival
Grim Soul is one of the newest games released by Brickworks games that provides dark fantasy themes. In this game, you will become a knight who is ready to fight the bad guys from the dark.
You are also assigned to explore many places in this game, such as mysterious places dominated by darkness. While exploring many places, you can find treasure and you can take it to save the people who still survive there.
#10. This War of Mine
This last online survival game is one of the most popular Android survival games to date. This game is one of the war games because you will be a member of a group of civilians who is surviving a war situation.
Read more:
Conclusion:
S friends, these above 10 best online survival games for android, recommendations that you must try. Don't forget to share this article with your friends!
Don't forget to bookmark and always visit every day Technadvice.com because here you can find the latest technology information such as How-to Guide Tips and Tricks Blogging Digital Marketing Windows Android Root Social Media games, ETC. Best of luck.