10 Best Reminder Software for Laptop PC – To make it easier for you to manage your daily schedule, there are several reminder software that you can use on your Laptop PC. By utilizing this software you can set a schedule and create reminders of what to do today so that all your work and activities become more organized.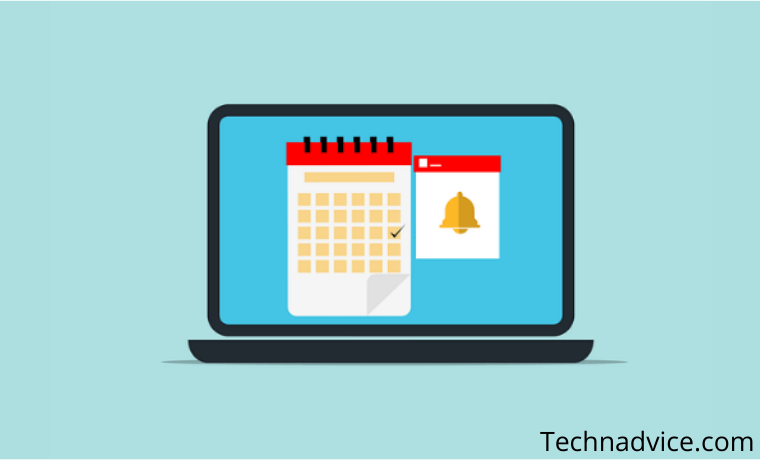 10 Best Reminder Software for Laptop PC 2023
If you are the forgetful type, then installing this software will be very helpful, because it usually includes an alarm feature that will remind you of scheduled activities ranging from small things to important activities every day.
Here we provide some recommendations for the best reminder software for Laptop PC that you can try:
#1. Microsoft To-Do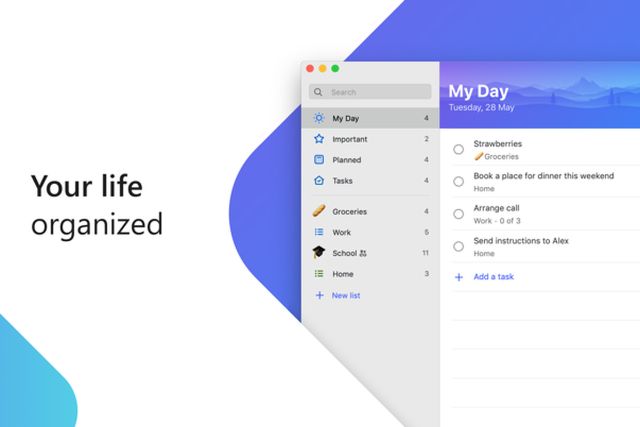 Microsoft released reminder software for Laptop PCs under the name Microsoft To-Do. With a simple and simple interface, this application allows you to record everything that needs to be done, from doing assignments to wanting to reminding yourself before a meeting.
You can access it for free on any device, be it a PC or Smartphone. This app is available on Windows 10 as well as on Android.
For its features, this reminder software has all the features that you often find in other reminder applications. In addition, there is a distinct advantage of Microsoft To-Do, namely that you can add subtasks or sub-works that must be done.
#2. Efficient Reminder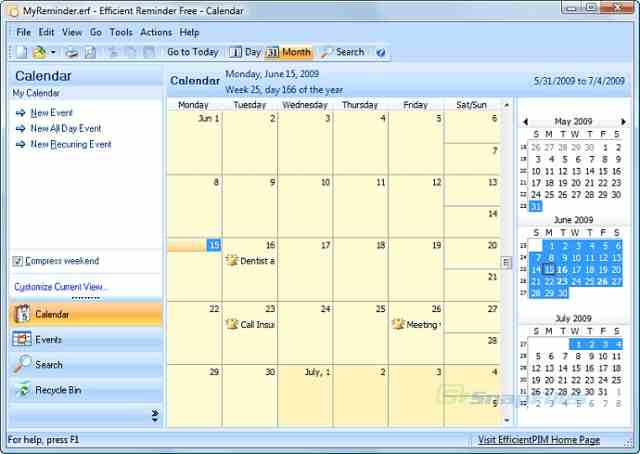 An efficient Reminder is a reminder software for Laptop PC that offers complete features in managing daily schedules and tasks. This software takes up very little hard disk space to install and has a simple but beautiful interface. This software can provide notifications via voice, popup window, or email, so you won't be missed to complete your task.
This application can make your work more efficient. We often forget what we have to do, even our daily schedule is often missed. Therefore, use this application and you will be more efficient at work.
#3. Pillbox – Medicine Reminder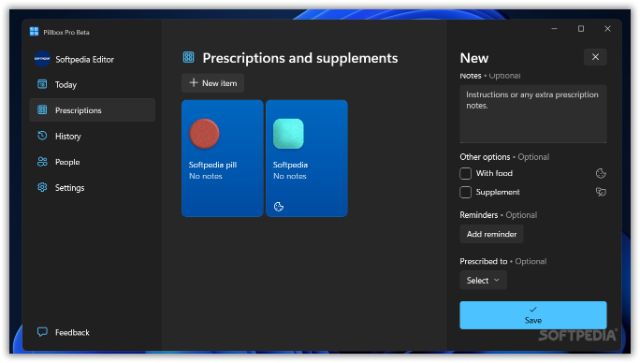 Do you often forget to take your medicine? Try this Pillbox software. Free software in charge of reminding us to take the drug. In addition, this software can also remind you when to take medicine and what dose. When we forget, the software will give a warning or the right time to take the drug.
Here are some features of this software:
Provides more than 200 types of drugs to choose from.
Offers reminders when to take medication at a predetermined time.
Mark if you have taken the drug.
Can count how many pills are left in the box.
Calculate the total cost of drugs purchased each month.
Pillbox makes it easy for you to calculate the time from a previous reminder, or just set a set time. To set a reminder, go to the main screen and click the "Add New Alarm" button.
#4. RemindMe for Windows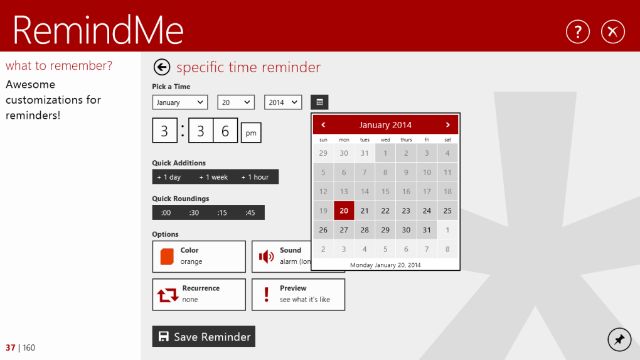 RemindMe is a reminder software for Laptop PC that reminds us when the specified date has arrived. RemindMe can be used as alarm software and reminder software when there are important days, important work, or events to attend.
The simple graphical interface makes it easy to use, the features are also quite complete such as schedule settings, notifications, and also popup screens. Using this app you can manage your schedule for a whole month throughout the year.
#5. Any.do Reminders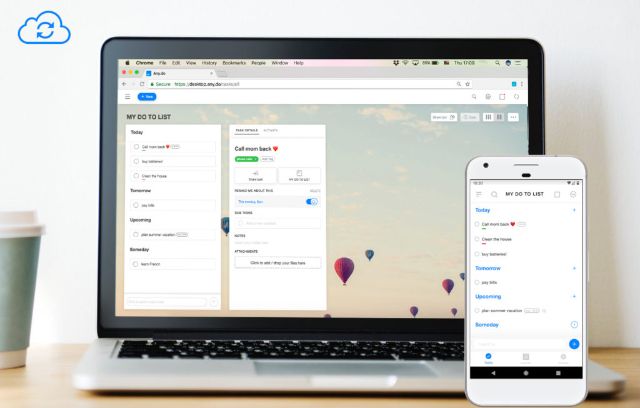 This software allows you to jot down and save all your tasks, plans, and "to-do" lists. When you create a reminder, you can specify the exact time and it can also be seen on your desktop.
If you have more than one device, the schedule that has been created can be synchronized because this application can be connected to several other devices such as PCs, tablets, or smartphones.
Any.do Fitur features
View all reminders on your desktop
Easily add or remove reminders
Create to-do lists to share with friends and family
Set new reminders with efficient focus
Work with temporary reminders without having to pick up your phone
Any.do Reminders makes it easy for you to easily manage all your daily or monthly schedules. In addition, you can also share your schedule with those closest to you, such as friends and family who are your co-workers or classmates.
Any.do Reminders also has a feature to provide notifications on every schedule that will be undertaken so that you are not easy to forget.
#6. Rainlendar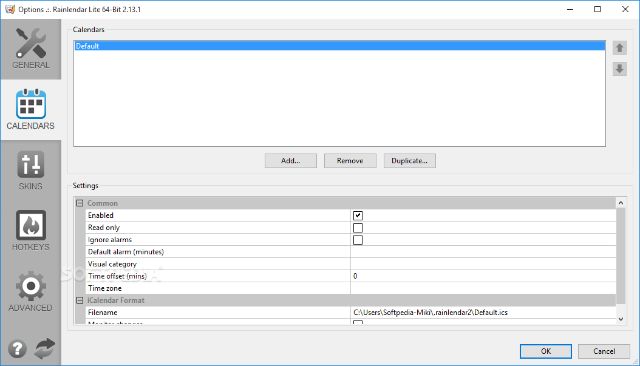 Rainlendar is a reminder software for Laptop PC that works on a desktop. Rainlendar is designed as a lightweight application that has cross-platform capabilities. Its main function is to remind the user about things that must be done on certain days and dates according to the schedule.
Rainlendar is very useful as a reminder of various activities, both routine and occasional, such as meetings, reports/presentations, class schedules, children's activity schedules, to bill payments. You can use it for free and it has various features which are very useful for users.
This software is also easy to use. Just right-click on the date to which the event will be added, and a form will appear to enter the name and description of the event. The calendar view can be customized with the skins available on the web. We can also make our own skins (and can also share them with other users on the web).
#7. Wise Reminder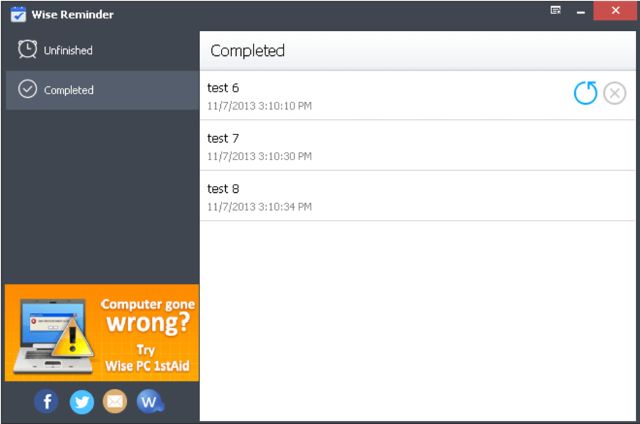 A wise Reminder is a reminder software for Laptop PC that is installed on your computer and will provide comprehensive notifications about important events that you can manage. This reminder software allows you to avoid delays in work, task execution, meeting appointments, or routine schedules that are often missed.
This reminder software is suitable for those of you who don't want to miss out on time and can be a virtual assistant who acts as a reminder. With Wise Reminder, you can set reminders automatically and easily for important events as needed.
Features
Schedule reminders by voice or pop-up window
Show a soft lock screen when there is no reminder schedule
Receive notifications at certain hours every day
Opens files automatically every time there is a new reminder
Collaborate with Google Calendar and Exchange Calendar
Wise Reminder has a simple interface with additional facilities such as Reminder Time, Repeat Interval, Sound File, and Snooze Time.
#8. Reminder mine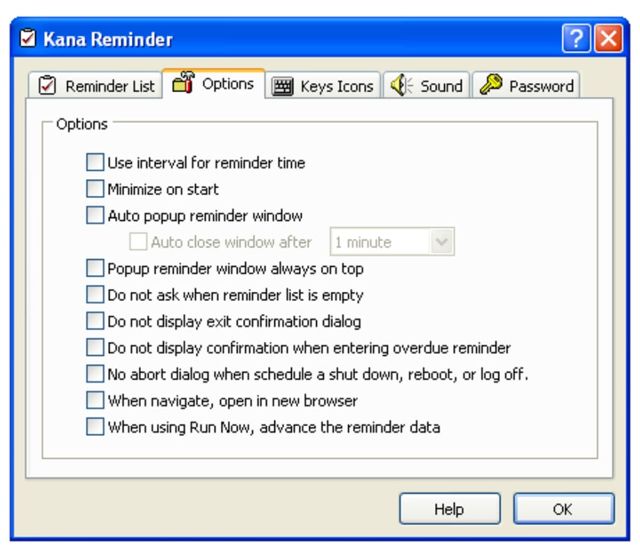 Kana Reminder is a reminder software for Laptop PC. This software can be used to remind you what work you will or should do. In addition, if you like to collect your favorite pictures on your computer, then Kana Reminder can also be used as an automatic wallpaper changer.
Kana Reminder lets you remind me whatever and whenever you want. You can create a schedule that suits your needs and this app will remind you daily, weekly, monthly, yearly, or even once as needed.
Kana Reminder has a simple and easy-to-use interface. This software also supports various sound effects so you can choose one of the sound effects according to your wishes and mood.
#9. Desktop Reminder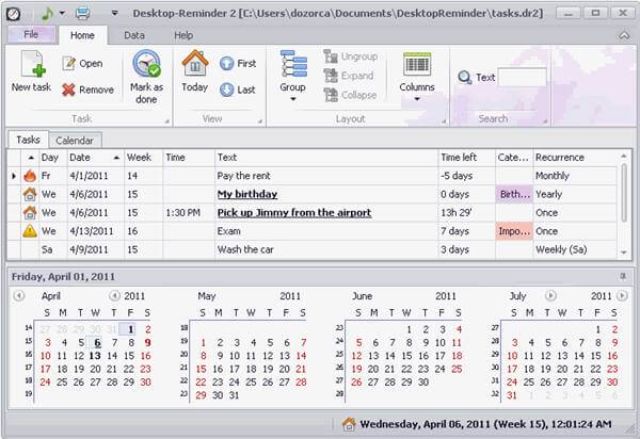 If you want a reminder tool that is very easy to use, then this software will be the right choice. This software allows users to easily add dates, times,s and reminder messages. If you also want to provide an alarm setting, then this can also be done very easily.
This app works like a calendar, but unlike a regular calendar app, Desktop Reminder has some very useful additional features to help you organize your daily activities.
#10. 2Day
2Day is a lightweight and easy-to-use reminder software to manage your daily schedule. You can set it as an alarm, a to-do list, or another reminder.
Features:
Set a schedule of activities
Set unlimited tasks (To Do list)
Displaying a warning message
Add text and image notes
Create shortcuts that are stored on the desktop and taskbar
Showing the dashboard of this program on the desktop
Opens the browser and text editor automatically when the program is running
Read more:
Conclusion:
2day is designed with a simple but attractive appearance that makes it easier for users to use it. Apart from that, 2day is also equipped with useful features such as a "lock-down" mode for people who forget easily and make it possible to schedule activities in one day well.
Don't forget to bookmark and always visit every day Technadvice.com because here you can find the latest technology information such as How-to Guide Tips and Tricks Blogging Digital Marketing Windows Android Root Social Media games, ETC. Best of luck.