How to Play PS2 Games with PCSX2 on PC and Laptop – There are still many people who want to reminisce about PS2 games. Unfortunately, the number of PS2 rentals and device sellers is currently very reduced, so it is difficult for us to get them.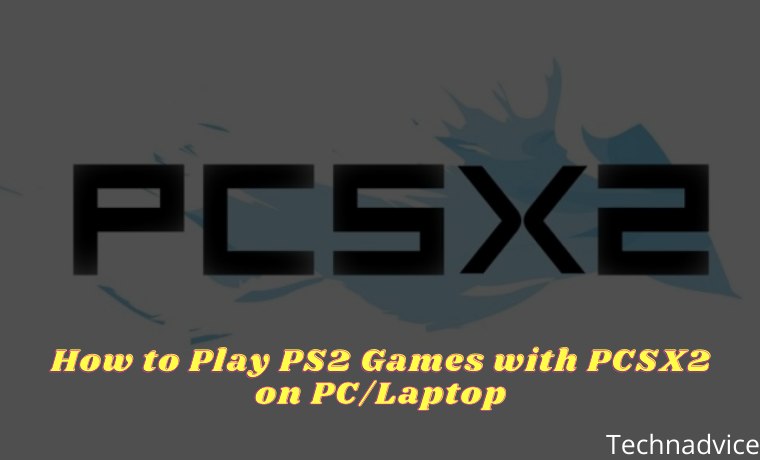 How to Play PS2 Games with PCSX2 on PC and Laptop 2023
But don't be discouraged just yet. Nowadays technology is more advanced.
We can still play PS2 games on a PC or laptop using an application, which is usually called an emulator.
Read more:
The emulator in question is PCSX2. Actually, it's been around for quite a while. But if you've just heard it, let's discuss it here.
Getting to Know the PCSX2 Application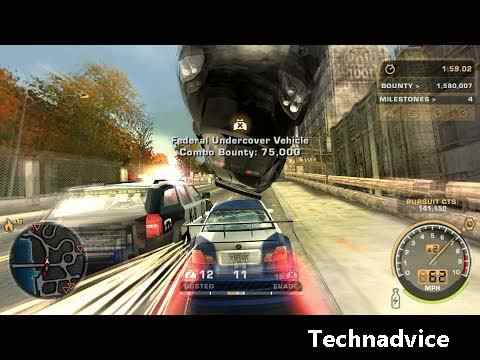 PCSX2 is an open-source PS2 game emulator application that was initially released stable in 2016.
Intended for 4 operating systems at once, namely Windows, macOS, Linux, and Android.
The purpose of making this application, among others, is to develop and enable computer users, to be able to play PS2 games without using the console directly.
Functionally, I've also tried it myself, and it's pretty good. My favorite game can be run here without any significant problems.
Specifications For PCSX2 (System Requirements)
The PC or laptop used must meet the minimum requirements of PCSX2 so that it runs smoothly when used.
Berikut system requirements PCSX2:
| | |
| --- | --- |
| Minimum System Requirements | Recommended System Requirements |
| Intel Pentium 4 or AMD Athlon 64 (or above). | Intel Core i3, i5, i7, or AMD Phenom X4 3.2Ghz (or better). |
| Any GPU that supports Pixel Shader 2.0 (except certain series). | NVIDIA 8800GT (Dengan support minimal DirectX10). |
| 512MB or 2GB RAM (for Vista). | 1GB RAM (XP) or 2GB (Vista or 7). |
Of course, it will be much better if you use a higher computer specification.
Based on my experience too, the perceived performance is also influenced by what games are played later.
How to Install PCSX2 on a PC or Laptop Windows 10
Step 1. First, please get the file for free on the Windows PCSX2 page. Choose the Standalone Installer, yes.
Step 2. If so, please open the file.

Step 3. Click Next. For the installation settings option, you can just leave it according to the default conditions.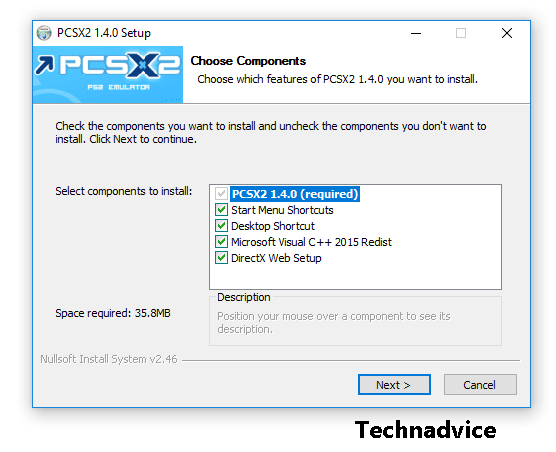 Step 4. Select the storage directory, where PCSX2 will be installed. If so, click Next again.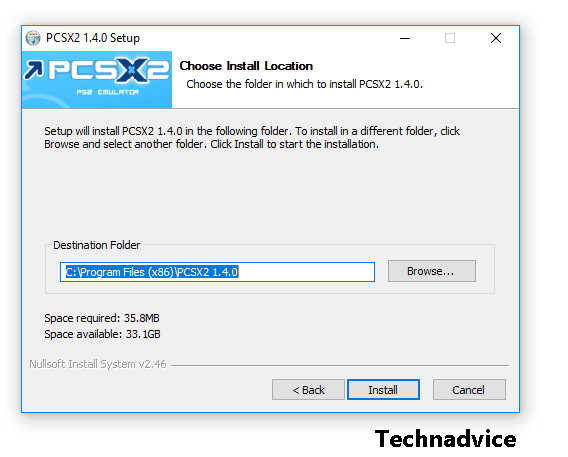 Step 5. Wait for the installation process to complete.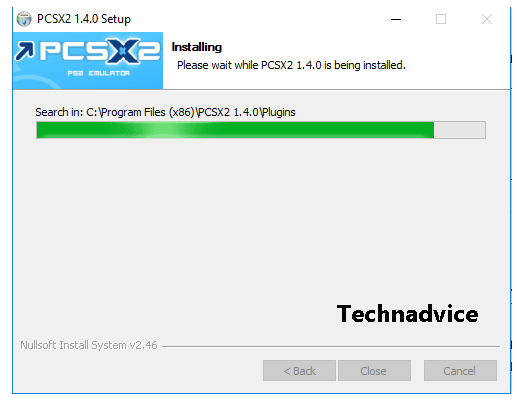 Step 6. Click Close, then the installation process is complete.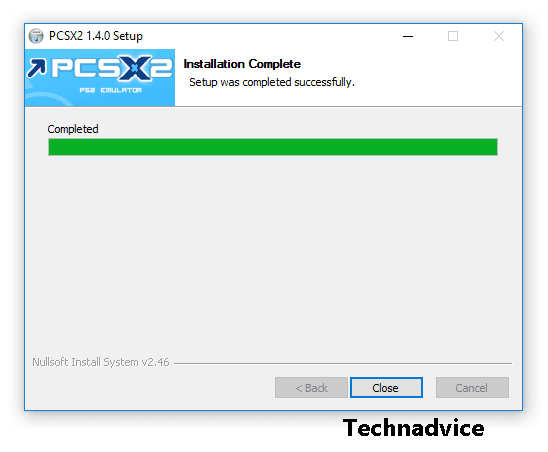 How to Initial Installation and Installing BIOS
Step 1: After installation, open PCSX2. Then you will see a display like the one below. Click Next.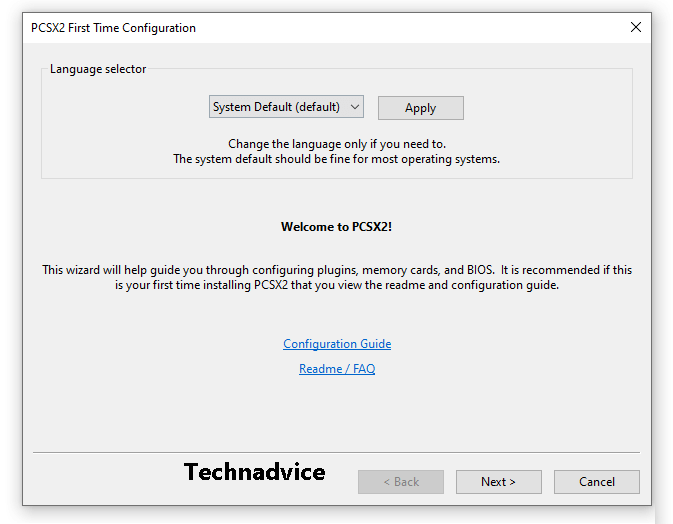 Step 2: In Configuration, please just leave the default. Click Next.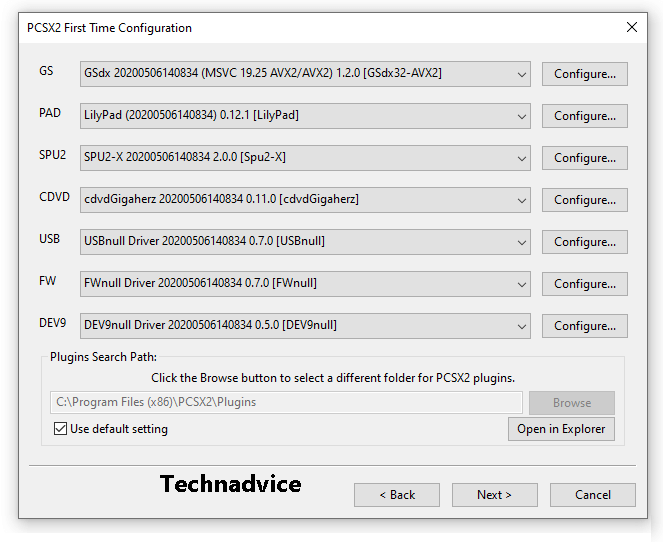 Step 3: On the Select BIOS menu. Please enter the BIOS file into C:\Users\Users Name\Documents\PCSX2\BIOS. Look at the browse column.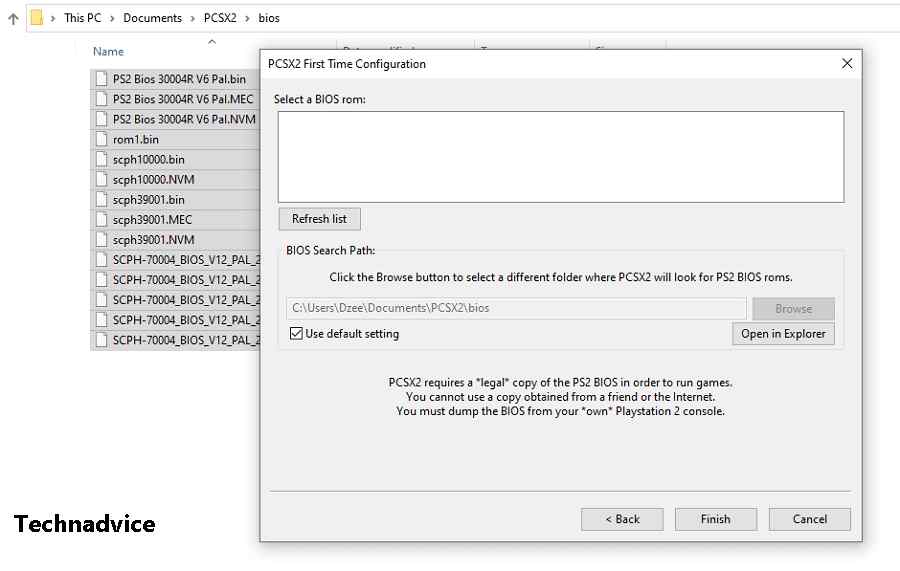 Step 4: Click Refresh List. Select the desired BIOS, then click Finish.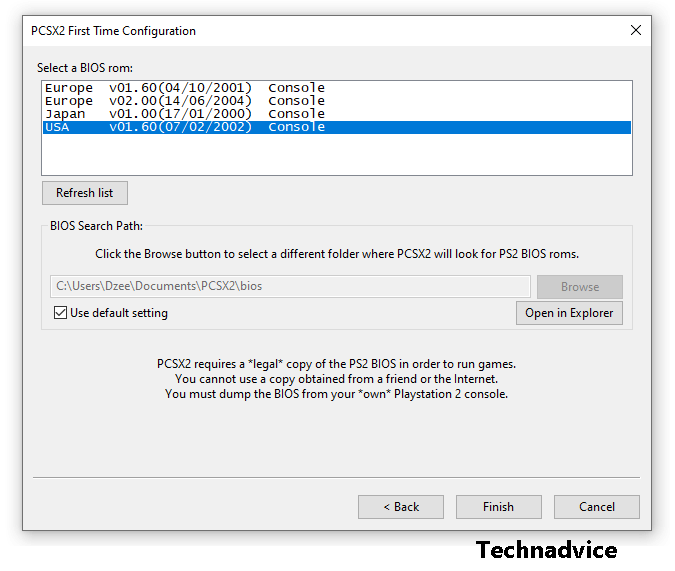 How to Open PS2 Games on PCSX2
Step 1: Click the CDVD menu > Select ISO Selector > Then click Browse.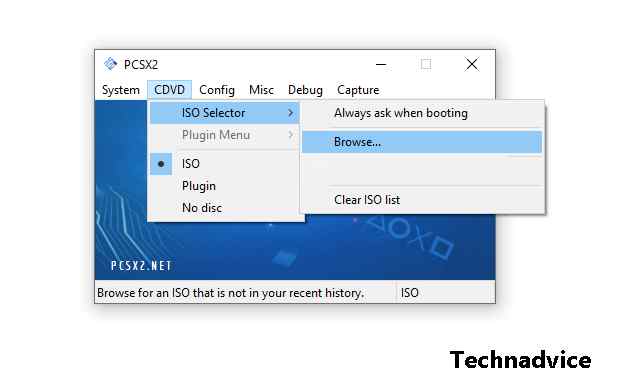 Step 2: Select the game ISO data that you have saved.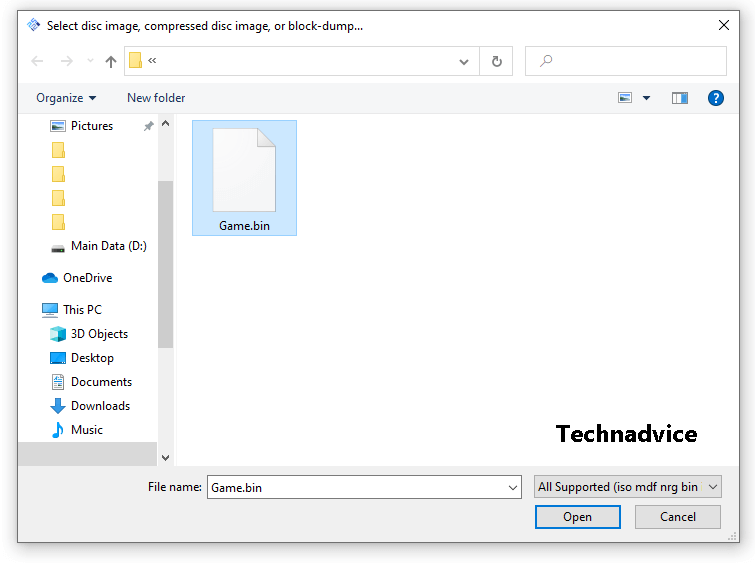 Step 3: Click System> Select Full ISO Boot.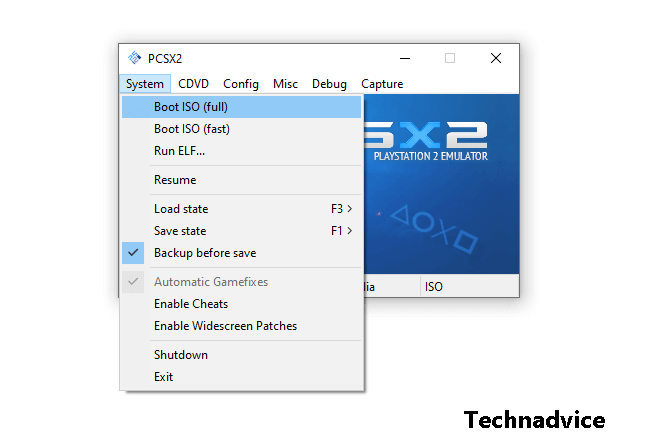 Step 4: Then the game will automatically run.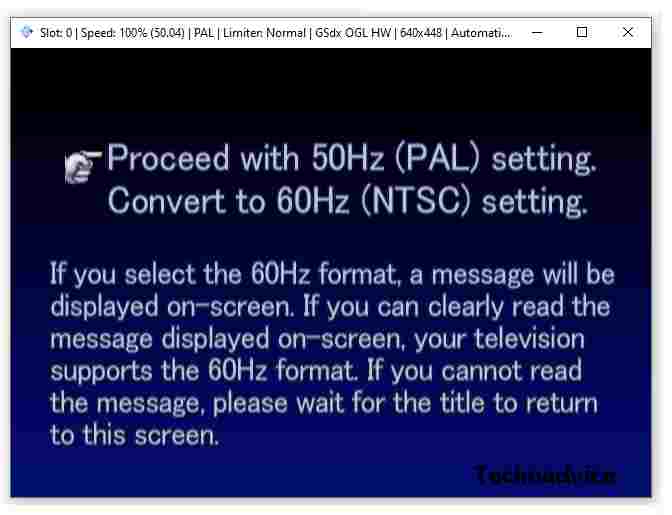 How to Set PCSX2 To Be Smooth and No Lag
You can set some basic settings so that the risk of lag that may occur can be minimized.
Here's how:
Step 1. Click Config > Video (GS) > Plugin Settings > Then set it like this: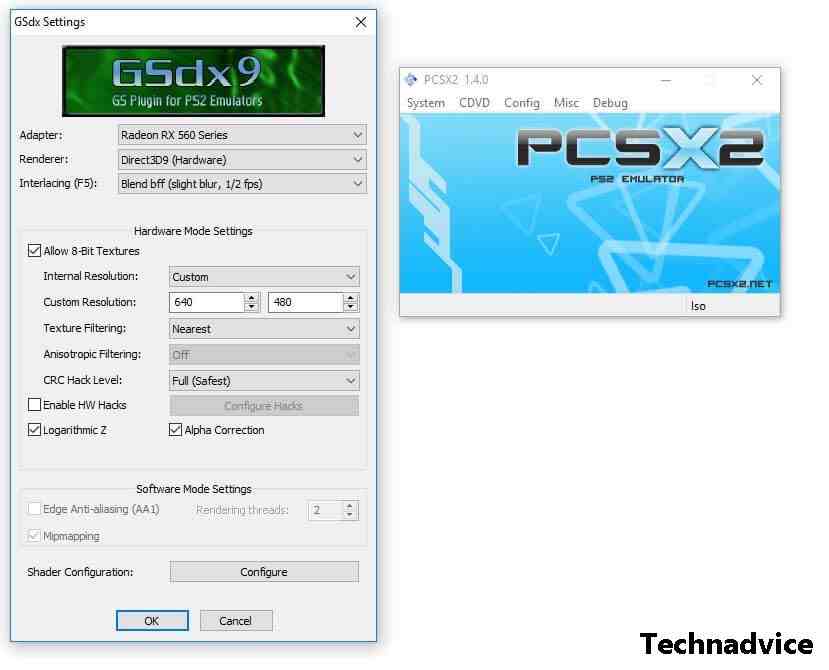 | | |
| --- | --- |
| Adapter | Choose the main VGA used by your computer/laptop |
| Renderer | Select Direct3D9 Hardware |
| Internal Resolution | Choose Custom |
| Resolution | Customize to your needs |
| Texture Filtering | Select Nearest |
| More Settings | The rest can be adjusted |
Step 2. Click Config > Video (GS) > Windows Settings > Then select Aspect Ratio to Widescreen (16:9).
Step 3. Select Config > Audio (SPU2) > Plugin Settings > Then set it like this: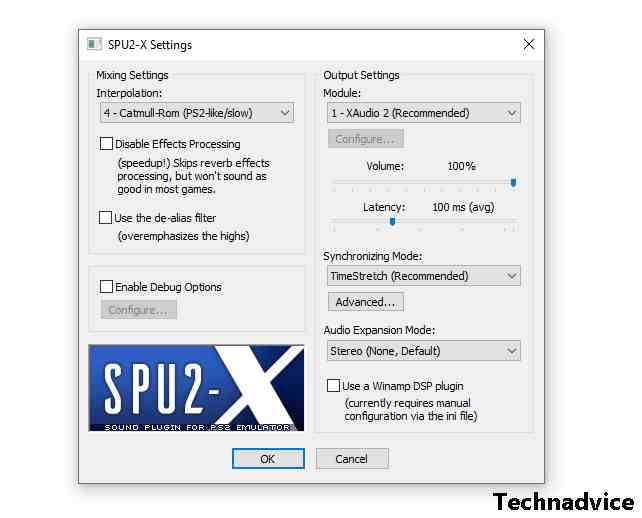 Module: XAUDIO2.
Interpolation: Catmull (can be changed to Nearest).
Latency: 100MS.
Frequently Asked Questions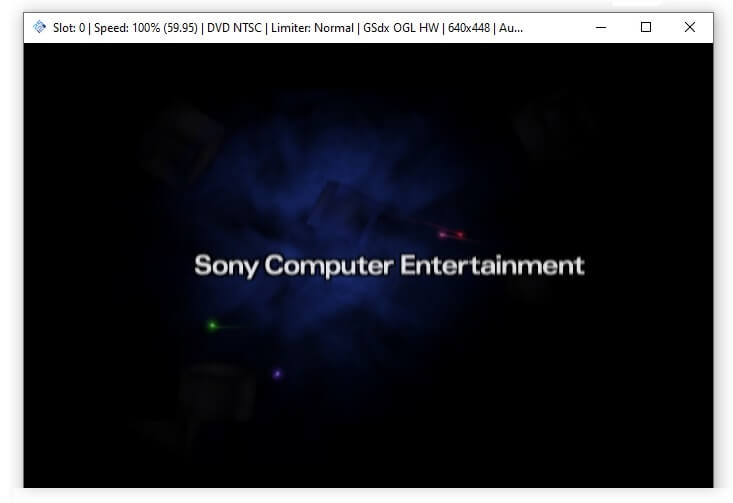 Do you have a question? Please check the following questions and answers first. Who knows can answer your confusion?
#1. Are There Other Things That Need To Be Arranged As Well?
Actually, there could be, yes.
Even though I think the above discussion is complete, maybe on some laptops or computers there are still other things that need to be adjusted again.
#2. Why When Playing Even Black screen?
Check the game file, then adjust the emulator Video Plugin settings as well (maybe not quite right).
Sometimes in a game, the emulator settings can be different.
#3. Already Used the Settings Above, Why Still Lag and Broken?
Actually, every game played with PCSX2 also has different system requirements. I said this above.
The solution, the easiest is to upgrade the computer components.
#4. Why is his voice broken?
This falls into the lag category as well. Same as before.
Please adjust the settings again, especially in the Audio settings menu as described.
#5. Can you not play with a stick?
Very well. Please first connect the stick to your PC or laptop.
Then go to Config > Controller (PAD) > Plugin Settings > Then set it there.
#6. Does This Emulator Support All Games?
Now, on the official website, it is written that there are 2,632 games that support it. So that's quite a lot.
Please check the game you want on the following page.
I created this article as a brief guide for those who are curious to play PS2 games on a PC or laptop, as well as for those who want to learn how to install the PCSX2 emulator.
If something is not clear, you can ask in the comments column below. Later we can discuss which one should be explained.
Read more:
Conclusion:
So, friends, This is the explanation of how to play PS2 games with PCSX2 on a PC, I myself first tried this PCSX2 emulator, when it was recently released. I happen to have known computers for a long time.
The experience was smooth without any significant problems, although it was a bit laggy because the laptop I used before was inadequate.
Don't forget to bookmark and always visit every day Technadvice.com because here you can find the latest technology information such as How-to Guide Tips and Tricks Blogging Digital Marketing Windows Android Root Social Media games, ETC. Best of luck.