Reasons Why Your Website Bounce Rate Is Increasing – A high bounce rate might indicate a variety of website issues. However, you can only solve a problem by understanding its underlying source. Therefore, we'll offer suggestions for resolving the problem and reducing the bounce rate.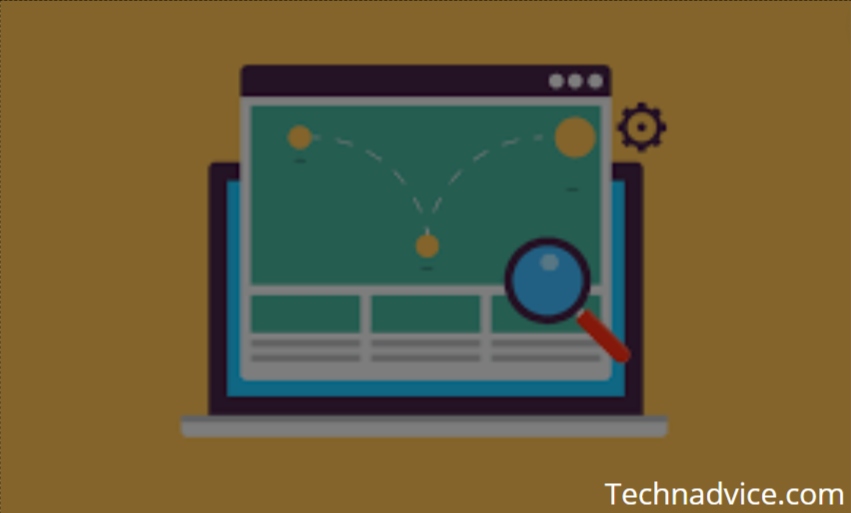 When a single page visit is recorded during a session and the visitor leaves the landing page without interacting with your website further, this is known as a bounce.
Because they believe your website has nothing to offer them, more potential clients will leave as your bounce rate rises.
In this article, we shall discuss some of the probable reasons why your website is facing a high bounce rate and solve the issue with some effective measures.
Bounce Rate – Definition
The "bounce rate" is the proportion of website visitors that leave without clicking a link, finishing a form, or making a purchase. A high bounce rate suggests that your site's content, user experience, page design, or copywriting need improvement.
The normal bounce rate ranges from 26% to 70%, with 40% to 40% being the optimal number. Landing anything under 20% is frequently uncommon, so if that's what your statistics indicate, you should double-check several items.
Duplicate code, poorly integrated tracking, and third-party add-ons can all contribute to an incorrectly reported bounce rate.
Reasons For Having A High Bounce Rate
Given below are some of the most common reasons why your website is facing a high bounce rate—
Slow Page Loading Speed
The ranking criteria of website speed may impact your conversion rates. According to Google, even a one-second delay might reduce your conversion rates by up to 7%.
Utilize resources like Google PageSpeed Insights, Lighthouse, and Pingdom to analyze your page speed. You should notice an incremental improvement in speed with each incremental fix.
Misleading Meta Descriptions
Poor targeting is the major cause of pogo-sticking and brief clicks, and misleading title tags and meta descriptions contribute to this.
Rewrite the content to target the search terms you want to draw visitors for after reviewing your page and making the necessary changes to the title tag and meta description. In order to discover a website that best answers their searches, users will return to the SERP.
Low-Quality Content
High-quality content is what draws people to your page and keeps them there. Your target audience will remain on your site longer, read more pages, and visit it again if you capture their interest on the first page. So instead, work hard to provide engaging material (true, easier said than done).
404 Page Not Found
Since you should always drive visitors to helpful material, a 404 error page should be set up with a link to the home page rather than an error message.
To stop visitors from leaving, fix broken links and problems, and troubleshoot blank sites. Include a humorous remark and direct users to pertinent stuff.
Poor External Linking
Even if everything is done correctly on your end to obtain a normal or low bounce rate from organic search results, your referral traffic may still have significant bounce rates.
It's possible that the referring website is providing you with unqualified visitors or that the anchor text and link context need to be more accurate.
Even though you should still kindly request that they take down the link, you may need to update your disavow file in Search Console.
Fixing High Website Bounce rates
Bouncers are a missed chance. They are website visitors who traveled a lengthy digital path to get there before vanishing without making any further contact. A company's conversion rates can increase with a solid bounce rate reduction plan.
It is crucial to understand your consumer profile and base your approach on it. There are a few things you should consider if you want to engage your visitors better and lower your bounce rate.
You should consider techniques to improve your product pages if you want to lower your bounce rate.
Consumers may occasionally leave a product page because they object to the price. Other times, it's a need for more information on the website that prevents people from determining whether or not this is the ideal product for them.
Lower Your Bounce Rates For A Better SEO
Although Google may not utilize bounce rate as a ranking criterion when evaluating the quality of a website, it might still indirectly impact your ranking and search engine optimization. Even when a website does utilize Google Analytics, the results can still be manipulated.
An exceptionally high bounce rate on one or more of your important web pages may signal that something else needs to be corrected.
For optimum results, ensure you can respond "yes" to questions about bounce rate and bounce rate like the ones above. Check your website frequently for problems, and fix any you uncover right away.
Don't forget to bookmark and always visit every day Technadvice.com because here you can find the latest technology information such as How-to Guide Tips and Tricks Blogging Digital Marketing Windows Android Root Social Media games, ETC. Best of luck.