Best online website and learning applications – Education is a continuous process. It does not matter if you are a student or a graduate already, the learning process will always continue. You can study as a student to pass exams, or you can study to learn something and get new ideas. Highlighted below are some of the online websites and applications that will make your learning process easy.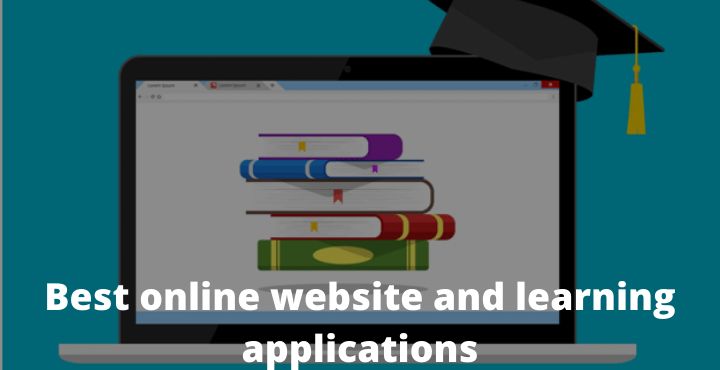 Online website and learning apps
Technology keeps advancing, and so many activities, including learning, can effectively take place on online platforms. Applications have become the trend of each day where people can outsource information. Let us discuss this below.
Read more:
It is among the top site that supports both iOS and Android. Any user can sign up for free and access the topics provided by top-rated universities. The services you will get include questions, video lectures, assignments, discussion forums, and exams. The best thing is that when you sign up and learn all that is involved, you will get verified certificates for your hard work.
Service created with the aim to help students ace their assignments. Blog with inspiration and some hints. Team of friendly experts who can both help you with your homework or make it instead of you.
This is an online site for learning that targets teenagers. The site is equipped with a library with thousands of helpful videos that teenagers can study in the comfort of their homes. The subjects covered include biology, physics, and calculus, among others. Get the app on both iOS and Android users, charging $22.95 monthly.
iTunes U is a learning app supported by Apple. The courses on this app are free and produced by instructors from top-rated universities. The learning comes in the form of ebooks, audio, videos, and many more. The students get assignments and notes to read on. However, you must have an iOS device to access this app.
This is the best app so far because it can be used on iOS, Android, and Windows 8. Anyone from anywhere can access the app and read anything because a lot of subjects are covered here.  You can study computer programming, biology, physics, K-12, and many other topics.
If you need to learn life skills like how to improve in the business sector and how to handle workplace activities, Alison is the application you need. You will learn a lot about management skills, languages, technology, and many other topics. The best thing is that the courses offered are free though you can only pay to receive a certificate after you complete it.
As far as technology is concerned, learning some subjects in classes can't be enough. For example, computer programmers need an advanced way of learning skills in programming. That is why code academy is there to teach upcoming programmers more than they could learn in classes.
Read more:
Conclusion:
The current lifestyle is dependent on advancing technology. Improved technology has made it possible to do a lot of activities on online platforms. Online learning is the best example. You can try the applications above, explore them, and learn as much as you can on an online platform. You do not have to be physically in a classroom to get adequate information.
Don't forget to bookmark and always visit every day Technadvice.com because here you can find the latest Technology information such as How-to Guide Tips and Tricks Blogging Digital Marketing Windows Android Root Social Media games, ETC. Best of luck.