PCB Prototypes: How to Design Them Your Business – The printed circuit board design has never been more accessible. The tools needed to design printed circuit boards are now freely available, and the repository of online tutorials is expanding by the day.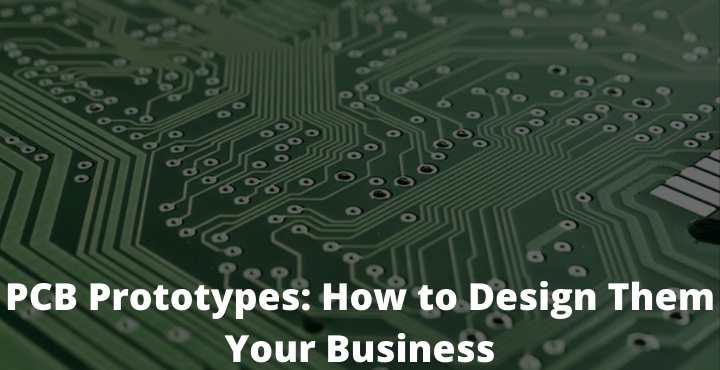 PCB Prototypes: How to Design Them Your Business
For businesses that need to design electronic hardware, printed circuit boards are an essential component of the process.
Read more:
Top 7 Best Design Tips That are Essential For Running a Successful Website
Below are some of their benefits and some tips for ensuring that your PCB designs are on point every time.
The Benefits of PCBs
Printed circuit boards have revolutionized modern electronics by enabling the cheaper mass production of circuit boards for a variety of purposes. Every single piece of consumer electronics equipment has a printed circuit board within.
For businesses that make hardware, printed circuit boards dramatically speed up the entire production process, including the vital prototyping phase.
Not only are printed circuit boards quick and easy to design and produce, but they are also cheap to produce.
PCB design software is now freely available, including browser-based options that don't even require downloading.
Anyone can learn to design a PCB, and ordering custom PCBs has never been more affordable. This makes printed circuit boards ideal for small startups' PCB Prototypes.
Below are some tips for approaching PCB design the right way. Check out this article for more PCB layout basics once you've finished these.
Make Important Nodes Accessible
It is inevitable that sooner or later you're going to need to troubleshoot one of your printed circuit boards. When you do, you will find it considerably easier if your circuit board has been designed with troubleshooting in mind from the beginning.
Make sure that you have access to all of your most important nodes so that when something does eventually go wrong, you will be able to identify and fix the issue as soon as possible.
Ensure Adequate Space Between Components
It can be tempting to try and pack as many components as possible into a smaller space as possible. Many people who are new to PCB design assume that this approach is more efficient, when in fact it is generally frowned upon.
The problem is that if components are too close together, they can experience electromagnetic interference. Similarly, if components are too close together then it can be difficult to properly route the traces connecting each one to the rest of the board PCB Prototypes.
Make sure that you leave an adequate amount of space between each component so that each one has plenty of room to itself.
Orient All Your Components the Same Way
Another tip that will make troubleshooting much easier down the line is to ensure that all of your components are oriented the same way.
The convention usually used is to make sure that every opponent is oriented so that the number one pin is in the top-left position.
If other people are going to be working with your designs as well, using this convention will make it much easier for them to conduct troubleshooting.
If you design your PCBs the right way, it will dramatically speed up the entire production process. By following the best design principles, you will also ensure that any problems that do arise are easily solved.
Custom PCB-The Ultimate Guide To Getting The Best Results
PCB boards are all around us in every gadget we use. Be it the smartphone or a simple calculator; their function depends on the performance of PCBs.
Do you know what the PCB circuit boards made of are? then follow this link.
Read more:
Conclusion:
We have given you the gist, and we can only hope you liked and benefitted from this. You wouldn't want to hesitate on this any longer, we are right behind you, and just a call will do! Contact us today and secure your interest in high-quality products. PCB Prototypes Wikipedia.
Don't forget to bookmark and always visit every day Technadvice.com because here you can find the latest Technology information such as How-to Guide Tips and Tricks Blogging Digital Marketing Windows Android Root Social Media games, ETC. Best of luck.