How To Change PPT Files to PDF – PPT or an abbreviation for part per trillion is one of the file formats that is generally used to streamline a number of important points in the discussion of forums or discussions. PPT is commonly known as a supporting file for someone when doing a percentage or presentation of material.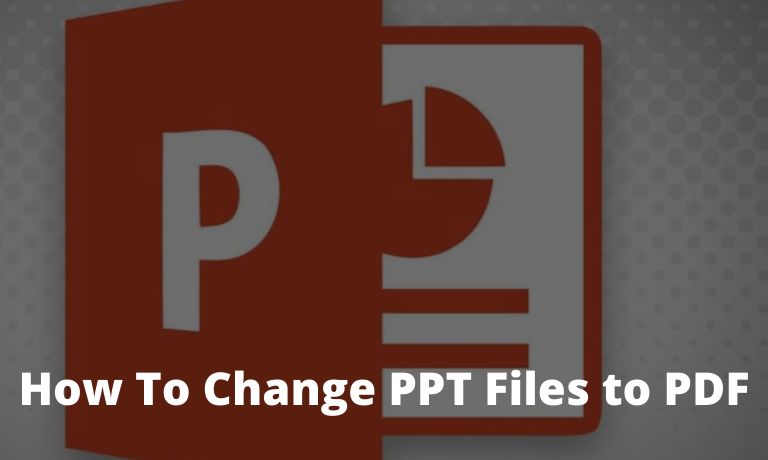 How To Change PPT Files to PDF
Some are more familiar with PPT as one of the file formats of Microsoft PowerPoint software which was originally more popularized by Microsoft PowerPoint itself.
Read more:
There are several functions offered by the PPT format, including making it easier for someone to present visual information to listeners or audiences in a forum, but it also makes it easy to describe information neatly.
That's why the PPT is still very, very useful. Functions that are indeed wide enough to display visual information are also the main supporters of this format being a popular one to use.
Unfortunately, PPT cannot be run by all types of default software. At least there is additional software or application that allows one to run this type of file so that it can be displayed. For example by using office applications.
Although Microsoft PowerPoint now supports output files as format viewers like exe, jpeg/png, mp4, and so on.
Still, some formats are quite complicated to be used for some people, especially for those who do direct the file to be distributed via the internet.
Now one alternative that is quite widely used by someone to distribute PPT files over the internet is to convert the file to pdf format first.
By converting a ppt file to pdf it will make the file much more compact to be displayed directly through the browser when the file is shared via the internet network.
Considering that most browser devices have supported since default to display PDF files.
How to Convert PPT Files to PDF from Microsoft PowerPoint (Offline)
The latest Microsoft PowerPoint now supports storage or output as a pdf file. So this is also one of the easy alternatives that you can use to change your ppt file format to pdf.
How to use it is very easy. You only need to run Microsoft PowerPoint and then open the ppt file that you are headed to. Then do "Save As" then in the window format / save as type column, please scroll and select "PDF".
How to Convert PPT Files to PDF from Microsoft PowerPoint (Offline)
If your PowerPoint program is not available in the pdf format as shown above, then you need to update your PowerPoint version to a newer version.
You can read about another easy way to convert PowerPoint into PDF here.
How to Convert PPT Files to PDF from Internet Sites (Online)
The second most concise alternative is to use the services of one of the available websites. There are several sites that offer easy online file conversion. Some of them are as follows:
https://smallpdf.com/ppt-to-pdf
online2pdf.com/convert-ppt-to-pdf
www.ilovepdf.com/powerpoint_to_pdf
You don't even need to install any application. Where you only need to access the site, then upload the file you are headed to. Until the process is complete, you are ready to download the converted PDF file from PPT.
Read more:
Conclusion:
So, friends, These are on the above How To Change PPT Files to PDF, which you can generally do to convert ppt files into pdf in a concise manner. If you want to try the opposite way, that is changing the pdf file format to ppt.
Don't forget to bookmark and always visit every day 
Technadvice.com
because here you can find the latest technology information such as How-to Guide Tips and Tricks Blogging Digital Marketing Windows Android Root Social Media games, ETC. Best of luck