Best Free Data Recovery Software – Are you looking for the best data recovery software for free? If there is any data deleted from your hard disk drive, or pen-drive and you want to restore it, such tools will be needed. We take the help of File Recovery Software to get our data back. But not all data recovery software works properly. Like…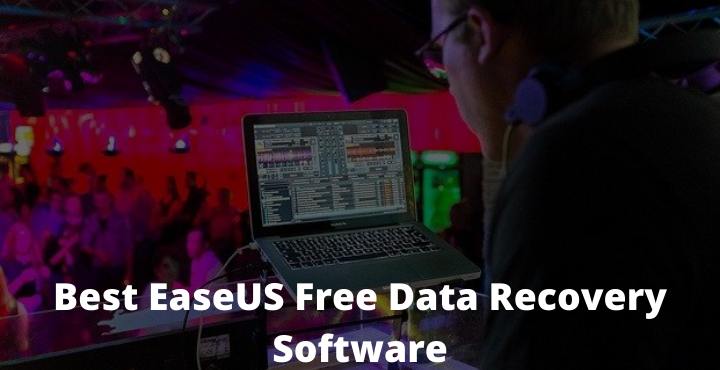 Best Free Data Recovery Software
Sometimes the recovered data is not open or if there is a video, it does not play. So what is the benefit of doing this Data Recovery? Which is of no use,
This happened to me as well, I had an important video deleted. I recovered my video from one or two free data recovery software but it did not remain playable.
Read more:
Until I found EaseUS Free Data Recovery Wizard, not only my deleted video is recovered, it got played correctly and fully.
After this, I tested EaseUS Free Data Recovery Software two, or three more times, the result was accurate and the recovery success rate is quite high. Few files can't be saved back.
I thought there would be many people like me who would need such software. Thus, I'm to share more about this too.
EaseUS Data Recovery Wizard Free:
EaseUS is a website where you will find all the tools of data recovery, partition manager, backup &restore free &paid versions. And a very old and popular website which has been making such software for 16 years.
With EaseUS data recovery software, you can undelete files in many types. for example…
image/photo recovery
video/audio recovery
documents/files recovery
The paid version of this software also comes, but I would recommend you to use the Free version first as it helps to recover up to 2GB of data.
After downloading the software, you can recover the data from your computer or from other devices that can be connected to the computer. Follow the steps given below.
Note: Do not install the software in the drive from which you have to recover data.
For example, You have to recover data from C Drive. So, while installing the software, change the location, and change it to another drive.
How to Recover Deleted Data from EaseUS Data Recovery Software:
Step 1: First of all, open the software and select the location from which you have to recover the data. Such as Desktop, Drive Folder, Picture, Lost Partition Etc.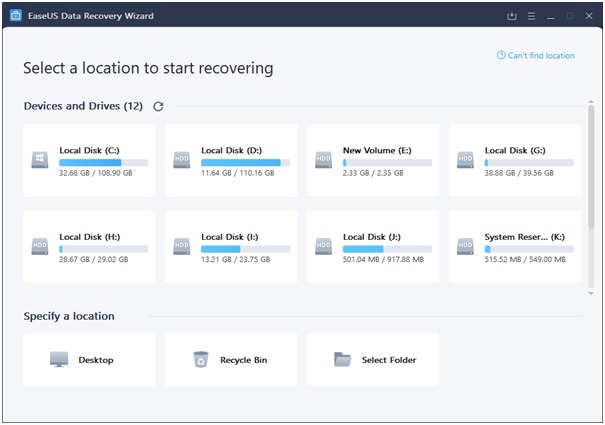 Step 2: Now you click on the Scan option.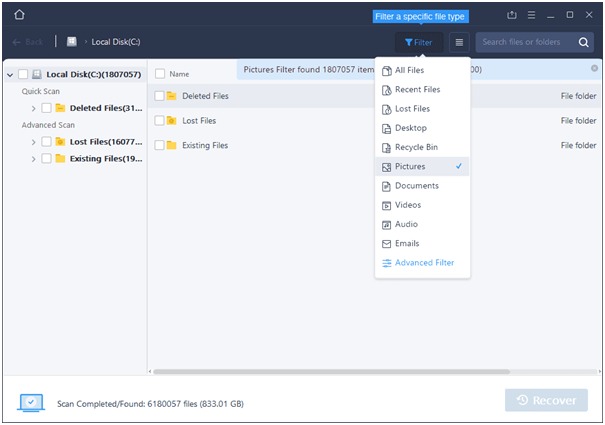 First of all, there will be a "Quick Scan" which will be done very soon. After that, the process of Deep Scanning will start, which will take some time. Wait till the scanning is complete if your lost files are not found in the quick scan result.
Step 3:  Now you can check by previewing which data you want to recover.
After checking, you select all the data that needs to be recovered. After that click on the "Recover" option.
Note: While recover, take care of that from whichever place you are recovering the file. Do not save it there and save it in another location.
Read more:
Conclusion:
If any files have been deleted from your computer and you want to get back them, then you must try EaseUS Data Recovery Wizard first.
Don't forget to bookmark and always visit every day Technadvice.com because here you can find the latest Technology information such as How-to Guide Tips and Tricks Blogging Digital Marketing Windows Android Root Social Media games, ETC. Best of luck.