Top 7 Best Design Tips That are Essential For Running Successful Website – If you are planning to start your own website, there are many things to consider in order to make sure the process runs smoothly as possible and turns out to be successful. There are many mistakes that you can make at the beginning that can kill your website forever.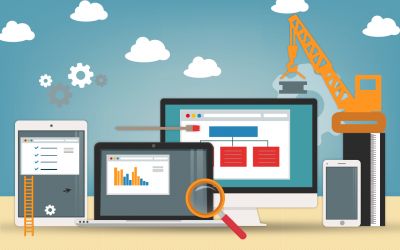 Top 7 Best Design Tips That are Essential For Running Successful Website
Design is one of the main things that can make or break your website and it is the first thing users encounter when they visit it. In a recent survey, we found out that people need only 5 seconds to decide if they want to continue reading some websites.
Read more:
This means that your design has to be adapted to catch people's attention and make your website look trustworthy after all. In this article, we will go through some of the design tips that are essential for running a successful website.
Create a plan
Don't just jump into the process of designing your website. The design you choose has to implicate your brand and the strategy you want to achieve. This means that you have to do research and find your target audience in order to know what is important to them. It is important that you see your website as a customer in order to fully understand what is necessary.
Remove unnecessary things
Just like a football team needs to have a squad with just the best players to compete for the SuperBowl, you must also remove all unnecessary elements from your website. Most people fall into the same trap by designing a website that is full of different widgets and icons that will only confuse and distract users. Complicated animations and bigger size media files will also compromise your loading speed and affect your SEO.
Remember, you have only 5 seconds to catch people's attention, so don't waste it on unnecessary photographs or icons and jump right to the point.
Include Social Media Icons
Even though some icons might be considered unnecessary, social media icons are essential for building your online presence. You must design your website in a way that is connected to your other social media profiles.
Be careful not to go over the top and become pushy with your social media and sharing icons. Try to be reasonable and create a minimalistic design.
Use great images
It is a fact that people will only read the content if they are really interested or if it provides some kind of value. The other way to create an appealing design is by using the right images. Just because you get your image from stock photography does not mean that it will be genuine and evoke trust in your brand.
You should also try using real images from you and your team behind the website, just to make it look more trustworthy.
Navigation
Navigation is essential in order to increase your traffic. People nowadays want things to be done as easily as possible, so providing easy-to-find navigation is a huge benefit for your website. If you have a disorganized and confusing website layout people will simply avoid your website.
Try building a long home page
Just because going to a separate page to see more information takes time, it is best if you include all the necessary information on your home page. People like to scroll rather than click, so creating a longer website where you will feature the right information is a great design trick to make your website more appealing to users.
Mobile optimization
Designing your website might become a nightmare if your mobile phone cannot load it properly. Most of the time people design it to look good on a desktop but once they visit it through their mobile phones, all icons look misplaced and navigation is not accessible.
This is why you have to design your website with a mobile user in mind. Most of the traffic will come from mobile devices, so people nowadays try to design their website for mobile and then optimize it for desktop.
Conclusion:
These are some of the design tips that you must follow in order to build a successful online brand. It has to impress users in order to get their attention. You should also try to keep things minimalistic and avoid complicated designs that will only confuse people.
Don't forget to bookmark and always visit every day Technadvice.com because here you can find the latest Technology information such as How-to Guide Tips and Tricks Blogging Digital Marketing Windows Android Root Social Media games, ETC. Best of luck.