5 Ways Social Media Can Help You Lose Weight – When you search for #fitspiration on Facebook or Instagram, you will come across many pictures of fit people showing off their abs or muscular arms. From time to time, you will see before and after photos of people who used to be flabby and chubby and have become slim and sexy. Studies show that social media can help you lose weight. However, these supposedly inspirational photos may either motivate you or intimidate you.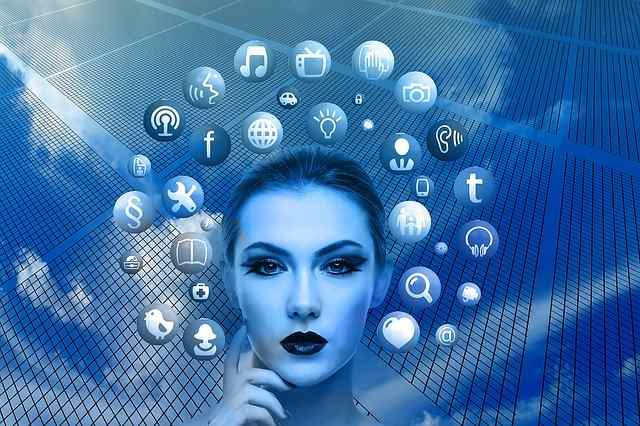 It's up to you to determine how it will make you feel. If you choose to be encouraged, you can add social media to your weight loss arsenal as it can help you lose weight in various ways. To find out what these are, keep on reading!
Read more: 7 Real Estate Marketing Ideas That Will Appeal To The Young Buyers
Different Ways Social Media Can Aid Weight Loss
Here are some of the ways using social media can help with your weight loss journey:
1. Weight Loss Facebook and Twitter Pages for Getting Weight Loss Tips
Finding a reliable source of tips is difficult due to the mixed information about weight loss. Lucky for you, there are plenty of Twitter and Facebook pages that provide reliable weight loss information—ranging from sleep tips, weight loss exercises, diet information, healthy recipes, and many more.
If you're looking for a mattress for heavy people to get better sleep or a new healthy dish for a more balanced diet, you may want to check this type of Facebook page.
2. Twitter and Facebook Accounts as Accountability Tools
Accountability is a steppingstone to weight loss success. The good news is you can use your Twitter and Facebook accounts as your accountability tools.
You can do this by sharing your weight loss goals in your profile. Try taking it to the next level by baring it all, taking a before photo of your body, and sharing some of your weight loss progress. It may be scary, but it's definitely worth the risk.
After all, you're most likely to follow through when you share your goals with other people.
3. Pinterest for Creating the Ultimate #Fitspiration Dream Board
If you can't find the motivation you need to lose weight, you need to create one! A #Fitspiration Dream Board on Pinterest is the best motivation you can ever have.
You can pin photos of your #bodygoals. You can even take it to a whole new level by pinning your lifestyle goals or the activities you want to do, clothes you wish to wear, and photos you want to take once you've achieved the body and fitness that you're targetting!
4. Instagram Account as Your Online Food Journal
Keeping a food diary is one of the best weight loss steps that you can take. Through a food journal, you can monitor what, how much, and when you're eating. With this data, you can determine which part of your diet works and which doesn't, so it will be easier for you to adjust it accordingly.
If you find writing a food journal boring, but you love taking food pics, you can use your IG stories or profile as your online food journal instead.
5. Online Weight Loss Community for Support
Social support is a must-have for weight loss. Losing weight is a challenging feat, so you would need emotional and social support to soldier on when the journey gets hard.
Lucky for you, there are already lots of online weight loss communities where you can find people who can give you the support you need because they're experiencing or have been through the journey you're in.
Conclusion:
Using social media for weight loss can be a double-edged sword. We've already provided you with the information you need to make the most out of it. Now, it's up to you on how to you whether you'll let social media help you or hinder you on your weight loss journey.
Don't forget to bookmark and always visit every day at Technadvice.com because you will find the latest Technology Android games, Mod Apk, and apps ETC, that we will update every day.